Do you want to beautify your overall browsing experience? Then let's start it by sprucing up your old Google Chrome browser. Adding one of the most terrific google chrome themes will be the best way to embellish your browser.
Here are the top chrome themes in 2023:
Beauty 
Material Incognito Dark 
Iron Man 
Galaxy View 
Lone Tree 
Raindrops 
Paradise 
Mark Ecko Theme 
JLA For The Art Lover 
A Passion
So, let's dive in to learn about the 12 best Chrome themes. To know about the best email clients for Chromebook, click here!
List Of The Best Chrome Themes
Let's look at the list of the best google chrome themes to use in 2023
Beauty 
The name says it all! When you want to treat your eyes with tranquillity every time you use Google Chrome Browser, then Beauty is your go-to Google Chrome Theme, my friend! Hilly forests, a vivid pink sunset, and green valleys will rejuvenate your mind during the entire time of browsing. The serenity of the wallpaper will make you open Chrome over and over.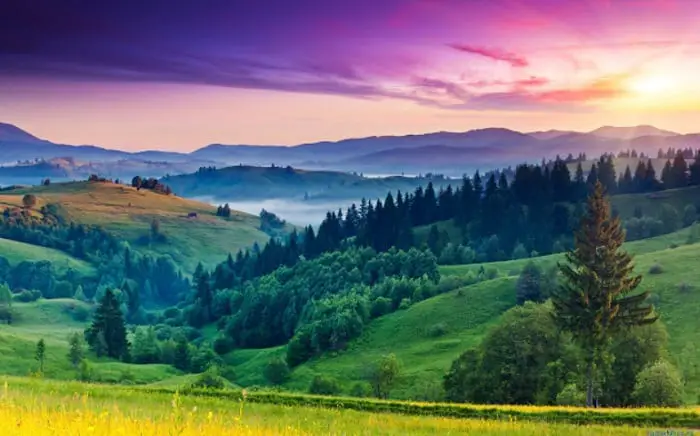 This theme contains a silver-grey part beyond the main theme that helps you find bookmarks and tabs easily. Beauty is all about brightness and colorfulness. You won't find anything muted or dull here. 
Visit: Beauty
Material Incognito Dark 
Dark never goes out of trend in the tech world. The color of this one of the best Chrome themes is precisely similar to Chrome's incognito window. Previously it was not available in regular Chrome windows. We have good news for black lovers that they can use as their regular google chrome theme.  
Here you will get the selected and moused tabs in the same color. Material Incognito Dark is a genuine minimal chrome theme without any visible branding. 
Visit: Material Incognito Dark
Iron Man 
Did the blockbuster Hollywood movie Avengers' conclusion that "Ironman is dead" break your heart? Then here's a consolation for you. Your favorite Marvel movie character can live on forever as it is one of the best Google backgrounds you can keep. You can always enjoy the muted colors and vision of Tony Stark in this theme.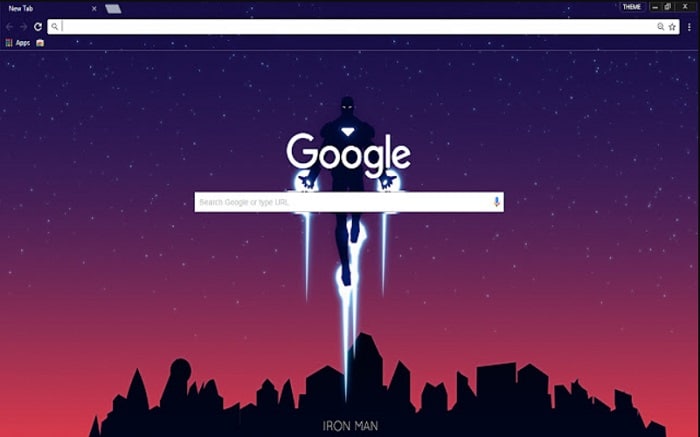 This theme stands out against all other chrome themes by portraying the great character of Marvel movies in a simplified, aesthetically charming, and stripped-down theme graphic.  
Visit: Iron Man
Galaxy View 
Since the beginning, humans always look up at the stars and found it wondrous how small our planet is in the grand universe. So there is no wonder that Galaxy-View is one of the best Google Chrome themes of all time. Adding this scheme to Chrome will make you feel like you are looking up at the sparkling sky from a picturesque forest. It will remind you that dark is also beautiful. You can see the stars only because of the darkness of the sky.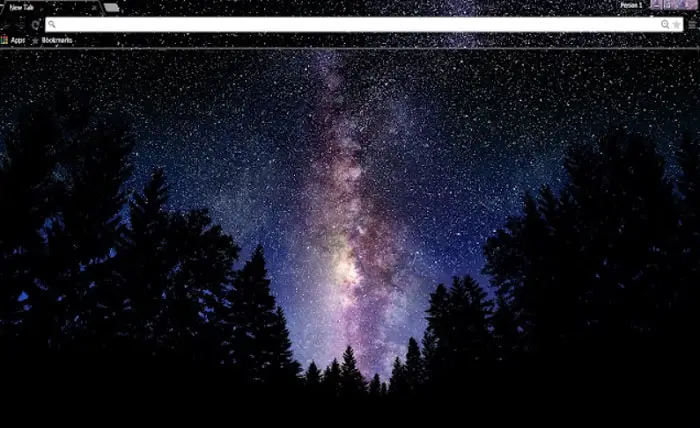 The graphic of the Galaxy view is minimal and dark. It keeps the control area uninterrupted, but the graphic is so dark that it doesn't matter.  
Visit: Galaxy View
Lone Tree 
If you beg for serenity, then this is the best Chrome theme suitable for you. What can be more scenic than the imagery of a single tree on a grassy crest of the hill with light touches of color? Whenever you open your browser, the Beauty of a lone tree under a dark slate-blue sky will mesmerize you.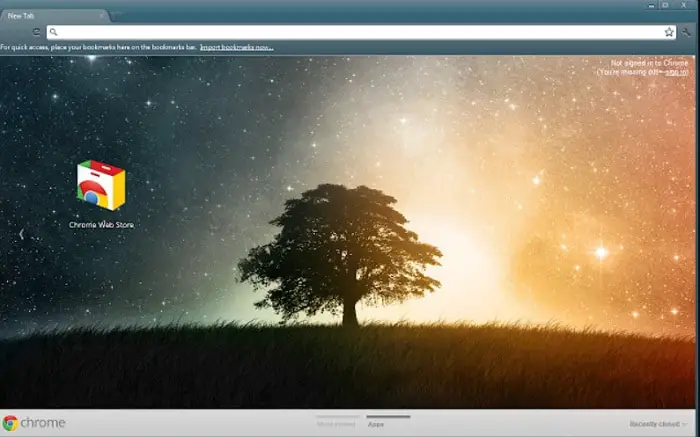 You can easily read the tabs and bookmarks here because the greyish-blue sky of the graphic stays under the control area. The colors of the back and forward arrows are similar to the background, which might be a problem.
Visit: Lone Tree
Raindrops 
Who doesn't love the comfort of enjoying the rain, falling outside the glass? This calm but not boring non-aero scheme is surely one of the best chrome themes. This natural theme soothes your mind every time you open the google chrome browser.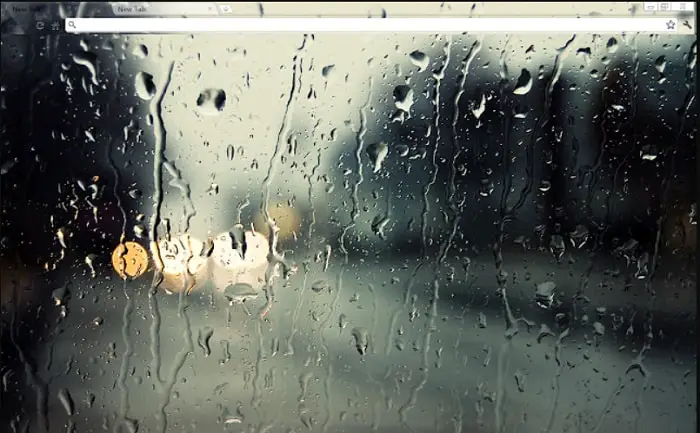 Bookmarks and tabs are easy to read here, but the theme imagery is dull in the front-left corner. It may make it hard to see the back/forward arrows and the first tab.  
Visit: Raindrops
Paradise 
The ineffable nature of Paradise, something which evokes mirth and halcyon of the highest order, is embodied by the passage of this theme. Suited for those who are inclined towards treating their eyes to a picturesque melange. This theme consists of the cerulean sky and the sun-kissed palm trees dotting a pristine beach tucked in a lonely corner of the indescribable tropical Paradise.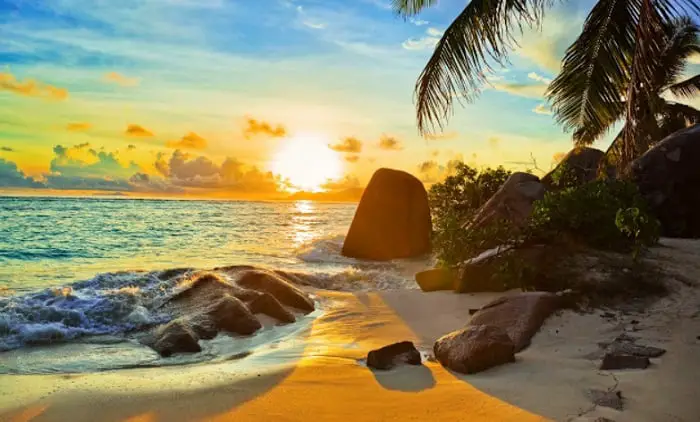 The sheer tranquillity that this theme is inextricably intertwined with makes one wrought with heavenly bliss. This theme will never relent in making conspicuous and palpable the temperament that this theme intends to emulate.   
Visit: Paradise
Mark Ecko Theme 
Postmodern elements and the rakish accouterments of an urban lifestyle are exemplified by this theme, curated personally by Mark Ecko. Mark Ecko is an American artist and entrepreneur who took inspiration from the graffiti elements extant a clique of cosmopolitan cities located worldwide. The hodgepodge of jagged lines, interspersed with eclectic absurdist symbolisms, renders one catatonic and overwhelmed with awe.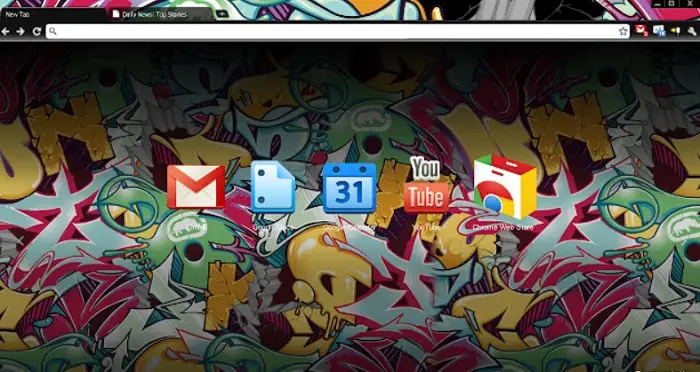 One can behold the perspicacity of Ecko's genius while marveling at the absurdist elements of the mosaic, which is blended seamlessly to concoct something exceptionally abstract and aesthetically-pleasing, for the urban connoisseurs, who are captivated by the works of acclaimed street artists such as Banksy. This is one of those chrome backgrounds that is quite pertinent, for they would be delighted to stumble upon certain elements that hark back to many of Banksy's works.  
Visit: Mark Ecko Theme
JLA For The Art Lover 
Taking a leaf out of pop culture, the theme mentioned above presents the most conspicuous and widely associated recognizable traits of a panoply of characters from the acclaimed and critically-appreciated American superhero series titled Justice League America. Boasting the presence of characters who draw a fandom spanning millions, the theme vicariously exhorts one to endure the travails of ages. It imbues them with a sense of duty, resilience, integrity, punctuality, upstanding morality, unwavering commitment to fidelity, loyalty, and an indisputable sense of communal harmony, all of which are traits associated with the characters mentioned above. Their characteristic colors, which render the superheroes easily identifiable, lend credence to the theme's obeisance to brevity and abstraction that borders on scintillating minimalism.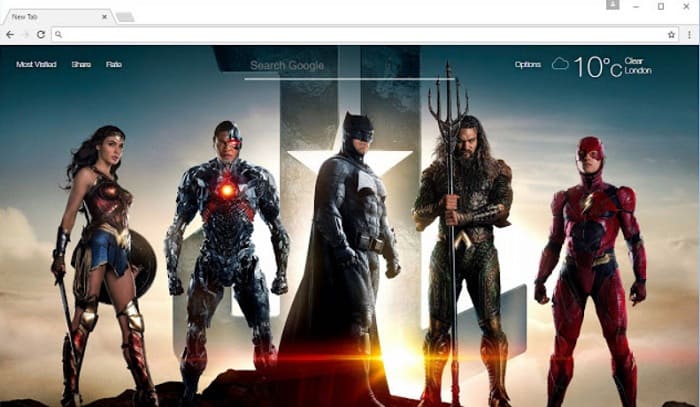 While one will inevitably be bogged down by the struggle that their work entails, be it academic or otherwise, a momentary glance at this theme's launcher page will reinvigorate the user's moxie and implore him to proceed regardless of how ostensibly insurmountable the impediments might portend at the onset, the way the superheroes endure regardless of smoldering opposition. It is this bulwark of perseverance that allows this theme to come off as inimitable and to appeal to a very diverse array of spectators. The demographics, on account of which it touts an impeccable rating of 4.6 on the Chrome Web Store. It also boasts downloads over the 50,000 mark. This is a spectacular feat in itself.  This is definitely one of the best Chrome themes available out there.
Visit: JLA
A Passion
Offered by the Chrome Team, "A Passion" kindles the fiery zeal associated with those driven by sheer grit. The theme might elicit nothing short of an unprepossessing sight at once. It is only through a more punctilious and acute glance that one can truly appreciate the glorious hues that render the prominent essence in the theme a vivid spectacle of sorts.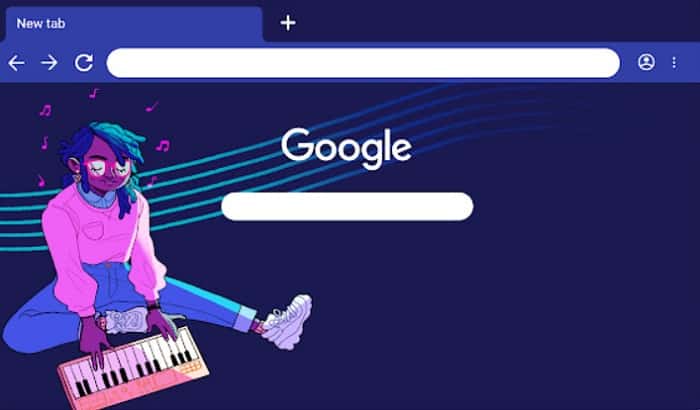 The evocation of minimalism is foregrounded in the very genesis of this theme. This allows the romantic aspirations that the theme creator had in mind at the time of conception to emerge as subtly prominent. 
Visit: A Passion
Amber Autumn
Amber Autumn, offered by the user "gabcvit", is an impeccable representation of what autumn entails in nations and regions prone to inclement weather, such as the New England region in the US and countries such as the UK, Japan, and Germany. The reddish hues, which juxtapose seamlessly with the deciduous trees prone to shedding at the lapse of summer, render one overwhelmed with a humbling sense of purity, reticence, humility, and the suggestion that human beings.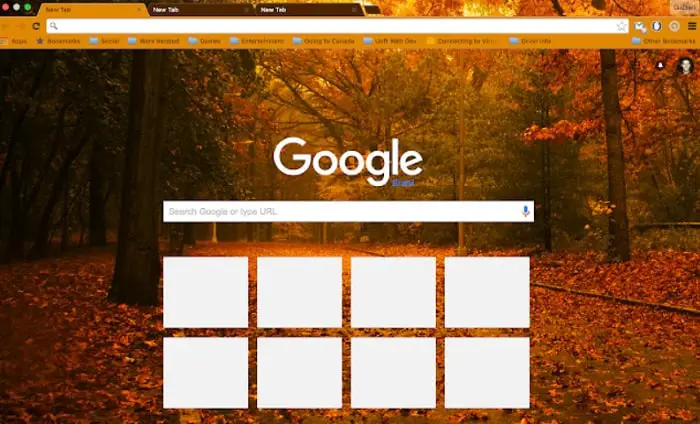 Those whose disposition is a medley of diffidence and coy-ness will prefer this theme tremendously. This is one of the best google themes available in the store.
Visit: Amber Autumn
Midnight Train Dark Blue Theme 
The realization that a post-industrial, postmodern rut is impending in nations prone to economic stagnation. Political strife is aggravated by the passage of this theme.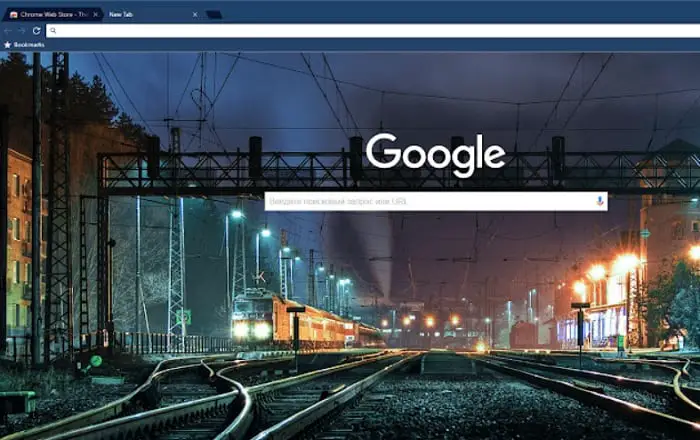 This theme blends elements of the macabre and the nocturnal to ratchet up more credence to its stated intent of cowing human beings prone to discord and apprising them of what awaits as deeply ominous if humankind does not mend its ways. The dark and sepulchral theme will appeal to those who have the propensity to burn the midnight oil in the quest of attaining ostensibly insuperable milestones.
Visit: Midnight Train Dark Blue Theme
FAQs
Do themes make Chrome slower?
Utilizing various Chrome addons, including themes, can result in Chrome's speed and performance being reduced to a certain extent. However, accurately pinpointing which particular addons have the most significant impact on this slowdown can be challenging without an activity profiler. It's recommended to practice moderation when adding addons to mitigate the effect on speed.
Are Google Chrome themes safe?
Themes obtained from the Chrome Web Store might contain files or malware not specified in the manifest. Malicious actors can exploit this to spread malware through Chrome profile synchronization to other linked computers. Therefore, users should be cautious when selecting themes, opting for reputable sources, and taking security measures to protect devices and data.
How do you animate a Google avatar?
To update your profile picture, take the following steps: Go to My Account and click on Personal info on the left side. On the right side, navigate to the Photo section and select your desired Profile picture. If you have any available animations, you can choose one as well. Once you've made your selections, click Set Profile Photo to confirm the changes.
How do I change the tab color in Chrome?
To personalize Chrome's appearance, follow these steps: Begin by opening a New Tab page and click on Customize Chrome located at the bottom right corner. Alternatively, you can access the Side panel at the top right corner. Inside the Customize Chrome section, navigate to the Appearance settings. Here, you can choose from various options.
Conclusion 
In conclusion, We just rounded up 12 of the best Chrome themes here, but thousands of mindblowing schemes are available in Google's web store. In addition, we can assure you is no matter what scheme you add to your Chrome has its way of beautifying your browser. 
Lead Photographer, Lead Advice Editor for @CNET in Europe. Love: the outdoors, music, food, snowboarding, animals, beer, coffee, lists. Personal views.