PPV or Pay-Per-View has been the next big thing in the entertainment arena. Pay-Per-Views are created to bring enthusiasm among viewers. Sports agencies and channels are earning millions with a single match. To watch a Pay-Per-View(PPV), you need to pay for the game separately. But with services like Fire Stick, you cannot watch PPV directly. A lot of our daily readers have been complaining about this. So, for all we have bought this blog on how to watch Pay-Per-View(PPV) on Fire Stick.
In 2021, the UFC match between Khabib Nurmagomedov and Conor McGregor broke all records. The widely anticipated match sold more than 2 million PPV buys. This shows the immense craze of Pay-Per-View fights nowadays. Most WWE events are also PPV nowadays. So that you no longer miss any high-tension Pay-Per-View in the future, we brought this blog.
You cannot see Pay-Per-View solely using a Fire Stick. You need services from other third parties for seeing them. So, in case you are confused and baffled about watching the matches. Follow this blog carefully to know how to manage Pay-Per-View(PPV) on Fire Stick. But before proceeding, we want to specify the things you require for viewing them.
See also: How To Avail Local Channels On FireStick Amazon?
Setup
For watching Pay-Per-View matches on Fire Stick, you need the following things:
PPV, which is supporting Fire Stick. Many PPVs don't support all Fire Sticks, so choosing the correct one is the most necessary. So buying the best Fire Stick is very much required.
High-speed internet connection. At least a wifi speed of 20 Mbps is required. If you don't have a good wifi speed, it will be very difficult for you to continue.
You need to install a good browser. Since many apps we are going to tell here are not in the Amazon App Store, you need to install them. However, platforms like Hulu, Amazon Prime, Netflix would be there.
If you have the above following things, you can go with the following blog.
See also: How To Get Sky Sports For Free | Latest Guide For 2023
How To Watch Pay-Per-View(PPV) On Fire Stick
Here are the best ways of watching Pay-Per-View(PPV) on Fire Stick.
DAZN
Without a doubt, DAZN is an excellent platform for watching PPV and live streams. The platform gives tough competition to its other contemporaries.

But the availability of all major PPV on a single platform makes it so popular. Moreover, the pricing is very budget-friendly.
Pay only about $2.99 per month and watch all exclusive Pay-Per-View matches.
Visit: DAZN
FITE
Watching Pay-Per-View(PPV) on Fire Stick becomes the most fun on DAZN. It has tonnes of content to keep you entertained for hours.

Providing live PPV and fights at such a reasonable price is its main USP.
There are both free and paid versions of the subscription for FITE.
Visit: FITE
Sling TV
It is one of the most awesome streaming services. Sling TV is widely known for providing all exclusive PPV and live matches.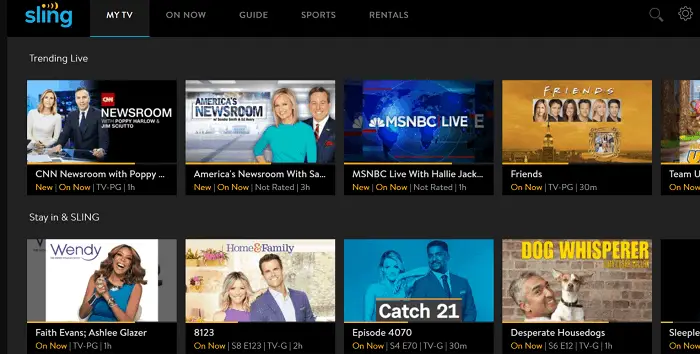 Moreover, it works on platforms like Xbox. The monthly subscription is only $35.
An incredible user base of more than 2.5 million subscribers speaks for its jaw-dropping popularity. Yes, the price is a bit high, but it is worth it.
Visit: Sling TV
ESPN
The ESPN is probably the most admired sports channel. It is entirely free.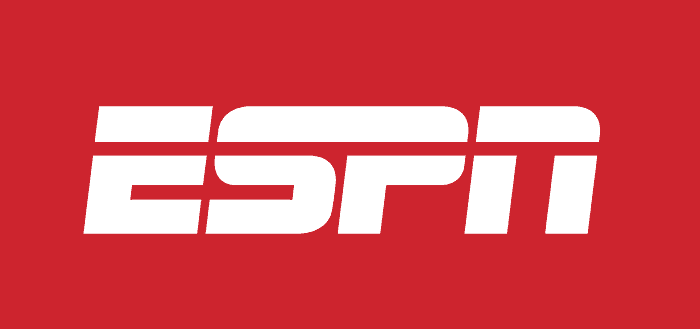 However, you will not get much content on the platform. For receiving all the exclusive PPV matches, you must go with the paid version, ESPN+.
Visit: ESPN
ESPN+
ESPN+ has been ruling the market in recent times. Unlike others in the list, ESPN+ provides Pay-Per-View(PPV) along with live matches.

It works so well on Fire Stick. Moreover, it provides an encyclopedia for all sorts of sports.
You also get all post math analysis on ESPN+.
Visit: ESPN+
UFC
UFC has its official app. It provides all Pay-Per-View matches.
You get all UFC matches here. So, buying it is worth it.
UFC is only available for $9.99 only.
Visit: UFC
Amazon Prime
Amazon Prime comes pre-installed with Fire Stick. But to avail offers you need a monthly subscription. Moreover, you have to purchase PPV matches separately. You can buy boxing, WWE matches exclusively.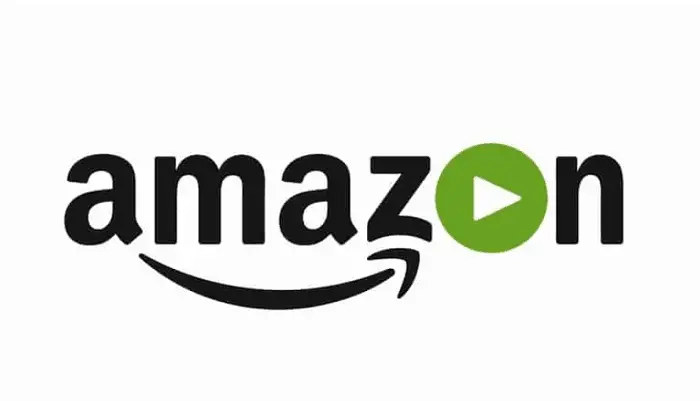 However, in recent times all PPV is not available on Amazon Prime. So, to know the best alternatives go through the blog.
Visit: Amazon Prime
SHOWTIME
SHOWTIME is one of the best platforms to watch Pay-Per-View(PPV) on Fire Stick.
There are tonnes of free as well as paid live content 24*7 from all parts of the world. However, the ads may deteriorate your experience a bit.
Visit: SHOWTIME 
Kodi
Kodi is a good app that provides you with all the latest and exclusive PPV matches. That too at a very reasonable rate.

Now, if you are thinking of installing Kodi is illegal. Let us tell you Kodi is entirely legal to use. Get access to all UFC matches at excellent prices.
Visit: Kodi
Sky Sports
The British sports broadcasting agency is one of the prime choices for watching Pay–Per–View on Fire Stick.
Along with all the latest Pay–Per–View matches, you get access to live games of other sports. Moreover, you can get each game's highlights, pre–match, and post–match analyses.
The subscription fee stands at only £25 per month for six months.
Visit: Sky Sports
In addition, content from Sling TV is also available. But please use VPN while using it for a better connection.
FAQ  About Watch Pay-Per-View(PPV) On Fire Stick
Now we look forward to answering the Frequently Asked Questions about PPV and Fire Sticks.
How Much Is The Monthly Fee Of Amazon Fire Stick?
There is no such charge for Fire Stick. Once you buy it, you can use it as long you want. However, to use it to maximum capacity, you need Amazon Prime, which costs around $15 monthly.
What Is A Fire Stick Does?
If you have a normal TV and crave to watch Netflix, Amazon, Disney+ shows, then Fire Stick is for you. A Fire Stick transforms your normal TV into a smart TV. Just plug it and enjoy all the latest shows and web series.
Do I Get Netflix And Amazon Free On Fire Stick?
Firstly, the installation of Netflix or Amazon is completely free of cost. However, you have to pay monthly subscription fees for each of them to see their content.
Is It Possible To Watch PPV On Fire Stick?
Yes, with some of the apps we mentioned above, you can experience them.
Does Fire Stick Work Only On Smart TV?
No Fire Stick works on all TV. You just need a TV, plug it in, and you are good to go.
How Much Does A Fire Stick Cost?
A good quality Amazon Fire TV Stick costs around $49.99. You can purchase it to view all Pay-Per-View matches from now.
Conclusion
Overall, we believe now you know how to watch Pay-Per-View(PPV) on Fire Stick. Enjoy all hot content, including Pay-Per-View matches, shows, movies, and web series on a regular TV. Just plug a Fire Stick and enjoy PPV matches. For knowing more streaming apps keep following Techyhost.
See also: How To Watch SNL In India | Saturday Night Live! In India | 2023
See also: Pair And Unpair Fire TV Remote | Easy Method
Lead Photographer, Lead Advice Editor for @CNET in Europe. Love: the outdoors, music, food, snowboarding, animals, beer, coffee, lists. Personal views.