We all feel safe when we have a surveillance camera at home. Of course, a surveillance camera can cost a lot. So is there any way you can make a security camera at home? Know how to build a spy camera with the use of an old phone camera.
You can create a makeshift camera enclosure using a cardboard shoe box or tissue box. Simply cut a small opening on one side of the box to allow the camera to capture images. Be cautious not to make the hole too large, as you wouldn't want to draw attention. Alternatively, you can utilize a shopping bag or gift bag for this purpose.
For people asking how to build a spy camera with the use of an old phone camera? Make sure you read this article entirely for the answer.
Visit: The Best Spy Cameras In 2023
Prerequisites
All you need to gather is a working phone. A power cable to keep the phone charged all the time.
A tripod stand so that you can place your phone wherever you want.
How To Build A Spy Camera With The Use Of An Old Phone?
The process is straightforward. So collect all the prerequisites and make your own spy camera as you read this article.
There are six major steps in the process.
Selecting the correct phone. Install a security camera app. Altering the look of your phone. Choose the location for installing your spy camera. Place and power your new spy camera. Test your camera.
Read the following instructions to learn how to build a spy camera with the use of an old phone camera.
See also: How To Use Ps3 Camera On Pc? [ Complete Guide] | 2023
Selecting the correct phone
You may have one or more old phones at home, but we cannot convert all of them into spy cameras. Your phone's processor should be able to withstand the load of acting as a spy camera. You also need to keep in mind the camera quality of your phone.
In today's day, most phones have good processors and dependable cameras. Therefore finding a suitable phone is not much of a task.
Install A Security Camera App
The first step to turning an old phone into a security camera is to install a security camera application. There are numerous applications to select from. These applications provide you with the features you need to set up and control your old phone from your new phone. You may also want to try the infrared camera apps from Android.
Some distinguishing features are motion detection, local or cloud streaming, and saving the recordings locally or remotely. You can control your old phone's camera, hear the sound, zoom in, and do other operations like these.
You may want to go for a cross-platform application like Alfred if you have switched from Android to Apple or vice-versa. As these applications are cross-platform, the mobile platform does not come into the picture, and you will be able to use it irrespective of the same. You can not just use Android but also use iPhone as a security camera.
The most popular applications to use are Alfred, Salient Eye, Presence, and Manything. IP Webcam is the most popular application. However, IP Webcam is only built for the Andriod platform and enables you only to turn old Android phones into security cameras.
All you need to do is download any application you like on both phones. Further, you have set up the application so that your new
phone and old phone are in sync. After this, you are ready to use your old phone as your new spy camera.
Choose The Location For Installing Your Spy Camera
This is what makes your phone turn into a spy camera is to select a strategic location for your phone so that it does not look suspicious.
You can place it horizontally or vertically according to your convenience. You can secretly hide it inside a flowerpot or behind a showpiece.
This is your chance to think creatively about it and give out-of-the-box outcomes.
Read more: MacBook Pro Camera Not Turning On Error | 5 Ways To Fix
Altering The Look Of Your Phone
Altering the look of your phone is a strategic step in the process. You have to modify the look of your phone so that it does not look pronounced. You have to come up with creative ways to disguise your phone. In addition to this, you have to ensure that the camera is never blocked and the frame of view is clear.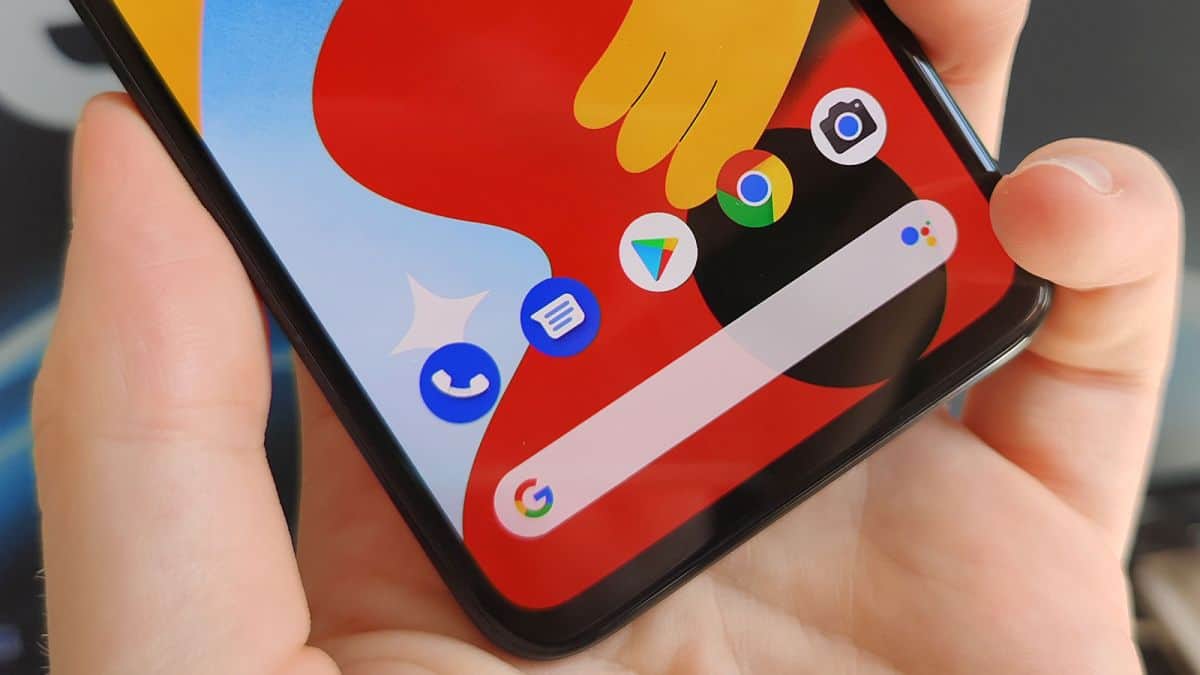 You can hide it in a box and decorate it so it does not look conspicuous. You can place it in a book or a tape box from old times. There are innumerable ways to do it, and it is up to you how to hide it.
Place And Power Your New Spy Camera
Technically, the final step to how to build a spy camera with the use of an old phone camera is to place your new spy camera and provide it with a power source.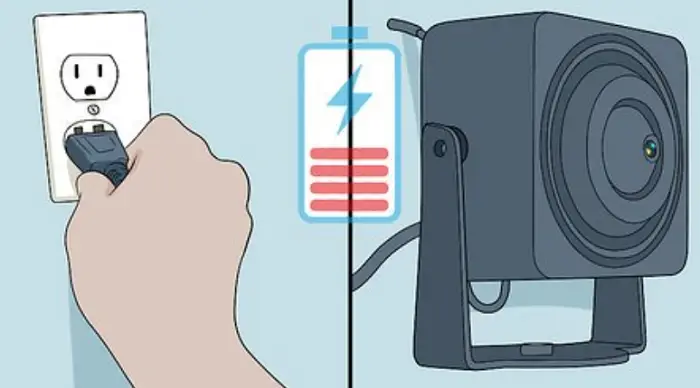 After doing all this, you are now ready with your new spy camera, which is probably better than many cameras in the market. You can place it in a strategic position so that it does not stand out. Nevertheless, you will have to provide a constant power supply so that your phone does not run out of battery.
You can use a power cable for this task. Ensure that the power cable is flexible enough and will not get damaged shortly. Buying a good quality cable will help you in the long run and will be an excellent investment.
Test Your Camera
Before we finalize the camera and leave the house worry-free, we ought to conduct trials to be confident about the results.
For this, you can conduct trials that test motion detection, voice detection, voice clarity, video clarity, video footage storage, recording playback, and many other features.
Some applications provide the feature to be able to communicate using the spy camera. I.e., you can instruct the person in the room while you are at a different location. You should run trials for such features without fail.
Having done this, you have now turned your old phone into a phone spy camera and are ready to go out without any worries. Now you can spend the saved money and buy something to enjoy your life.
FAQs
So now let's answer some of the Frequently Asked Questions.
How can I hide my spy camera?
You can hide your spy cameras at various places. Some of them are hollow books, artificial flowers, curtain rods, tissue boxes, medicine cabinets, etc.
Do spy cameras have audio?
Modern hidden spy cameras can record the audio in the room they are implanted. Remember that local recording audio is not legal and must be permitted by third parties if necessary.
Is there an app to scan for cameras?
There are many apps available that detect bugs. You can download them for free from the play store for android and the apple store for ios users.
Conclusion
Everyone wants to be as secure as they can in today's world. Having said this, who wouldn't want to install a spy camera in their house? However, buying a new spy camera from the market can cost a lot of money. Moreover, the installation and maintenance are complex and costlier.
So, at such times, why not use the old phone lying in the drawer and make a DIY hidden spy camera ourselves? After reading this article, you know how to build a spy camera with the use of an old phone camera.
Irrespective of whether you are an Android or an iPhone user, this article has got you covered. Nevertheless, one should always be cautious about the norms and legal issues of using surveillance cameras for cell phones.
See also: 6 Best WhatsApp Spy Software to Track & Monitor
Carly Earl, Guardian Australia's pic editor, was a photographer and pic editor in Sydney for 8 yrs. She worked for The Daily Telegraph and Sunday Telegraph.