If you are into robotics and IOT, this tutorial is for you. Learn how to play awesome video games on Raspberry Pi with retropie. For installing retropie, you need ROMs. So, in this blog, we are going to show you how you can transfer ROMs to retropie over network.
 Raspberry pi is one of the most incredible kits to start your IoT journey. A whopping valuation of USD 1,386.06 billion by 2026 in the IoT market tells about its scope in the future. But remember, you need a basic understanding of coding in Python to work with raspberry pi and retropie.
For doing this project, first, you need to build a computer using Raspberry pi. Then you need Retropie. After transferring ROMs to retropie over the network, you can then install games.
See also: Cross-Platform App Development [Beginner's Guide]
What is Raspberry Pi?
Retropie is an open-source software package or library. It is used in emulating video games on a computer developed with Raspberry Pi. 
Playing retro video games on Retropie is an entirely different feeling altogether. It is a fantastic project to add to your resume.
Building your project list with Retropie will give you a boost in the Internet Of Things(IoT) industry. If you are a software engineer, you must give it a try.
See also: 10 Raspberry Pi Zero Projects That You Should Consider Now
Visit: Raspberry Pi
How To Transfer ROMs To Retropie Over Network
To play video games using Raspberry pi, you must need Retropie. Now transfer ROMs to retropie over the network to completely control gaming.
Let's see how we can transfer ROMs to retropie over network:
Windows
Since most computer users are on Windows. So, we first start with transferring ROMs to retropie via Windows.
Please note that your computer and Raspberry pi is connected to the same network or wifi. This is the simplest way to transfer ROMs to retropie over network.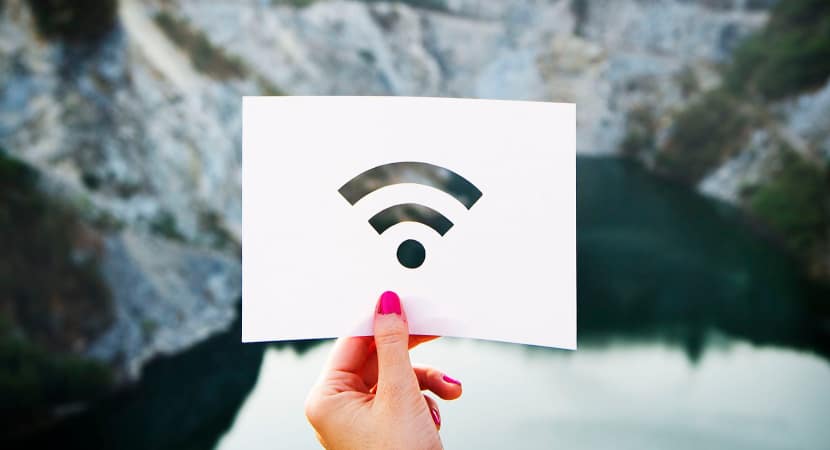 For this process, you will require software called Samba. It helps in sending the ROMs through the network.
Now on your computer, press Windows and R at the same time. Next, paste the following on the Window that will appear:
\\RETROPIEE 
Click Ok.
Now open the place where you have all your rom folders. Then paste the required ones in the ROMs folder of Ratropie.
Wait for some time, and you will be able to play then
Mac
Let's see how you can do transfer ROM using Mac. This is the easiest way to transfer ROMs to retropie over the network.
1. First of all, obtain all the ROMs you want to transfer. 
2. Then click Help and find Connect to Server.
3. Now, type the IP address of Raspberry pi in Server Address.
You will find the IP in Settings of the Raspberry pi after connecting it to wifi. Click Connect.
4. Then select Guest. And press Connect.
5. Now, a window appears from their select ROMs.
6. Now you find all the emulators.
7. Finally, paste the ROMs you want to install in the proper rom folder.
Give some time. Go to the retropie and reboot it. You will be able to play games now.
USB Stick
This is one of the most straightforward ways of doing the task. But for doing it, you just need a USB stick. Also, format the USB stick to FAT 32 or NTFS. Learn this easy way to transfer ROMs to retropie over the network.
1. First, plug the USB stick on pc. Then create a new folder with the name retropie.
Then eject it from the pc/ laptop. Plug it into Raspberry pi. Replug it into the computer. Now the Raspberry plug will blink. Stop until the blinking stops.
2. Then unplug the USB from Raspberry pi and computer. Then again, plug it into the computer.
Now you see three folders as 
Go to roms. Paste the game file there. 
Again eject and unplug it from the computer. Plug it to the raspberry and wait until the led beside the power button stops blinking. 
3. Press the START button on the controller.
Then click on QUIT from the Main Menu.
4. Press RESTART EMULATION.
5. Click YES.
Wait for some time. And you will have the game. Transfer ROMs to retropie over network and enjoy retro gaming.
Where To Find Retropie ROMs?
If you don't know where to find Retropie rooms for your games, then don't panic.
Firstly, let us say that three types of ROMS are available on the internet. These are Copyrighted, Public Domain, Abandonware, Homebrew.
Copyrighted ROM means you can't use them without permission.
Public Domain ROMs are available for free. Anyone can download it without any legal issues.
Abandonbrew ROMs are somewhat legal. It is basically the ROMs which is copyrighted but not used much. Using them would not cause much problem.
Homebrew ROMs are recently developed ROMs.
If you want to download ROMs to transfer to retropie, you can visit MAMEDev. This website provides all such ROMs.
Visit: MAMDev.
Retropie Games
After transferring ROMs to retropie over the network, you may want to play some games.
So here is the list of the best Retropie games you can try:
Street Fighter II Turbo
The Street Fighter II Turbo is a pretty straightforward game to battle a monster.
Fight the monster for reaching the next level.
Donkey Kong
If you played Mario, then you will definitely love Donkey Kong.
The game is sure to entertain you.
Pacman
We have all played Pacman in our childhood.
Dive again in nostalgia and play Pacman.
FAQ
Here are some Frequently Asked Questions.
What are retro games?
Retro games are computer games developed and played during the late 1990s. Gamers, especially millennials, connect more to these games.
What is Raspberry pi?
Raspberry pi is a pocket-size computer developed from scratch using Python. Coders often use this kit while working on Raspberry pi projects. It is mainly used in robotics. Similar products like Arduino are also available in the market. However, they stand no chance in front of this epic device.
Is RetroArch better than Retropie?
Retropie is quite good from a gaming perspective. But if you want to do much more, go with RetroArch.
What is IoT?
IoT stands for Internet Of Things. It deals with embedding hardware with networks with the aim of making every appliance automated and smart.
Is downloading ROM legal?
To be honest downloading ROM is not legal.
How much does a raspberry pie cost?
A raspberry pie costs around $35. If you want better versions with more hardware and other specs, the price can considerably increase. The Raspberry pi 4 is currently the latest model in the market.
Conclusion
 Play all your favourite games with retropie today. To sum it up, transfer ROMs to retropie over the network with the hacks we provided. Follow these steps very carefully. Our content is expertly aided. So, we guarantee our content to be 100 % working. For doing more such awesome projects, start following Techyhost today.
Lead Photographer, Lead Advice Editor for @CNET in Europe. Love: the outdoors, music, food, snowboarding, animals, beer, coffee, lists. Personal views.