How many of you have caught yourselves telling your millennial brothers/sisters how stellar the video games of "your times" were? Those were special, right? With graphics not as splendid as we now have, those games inked a special remembrance on our memories. While we're at it, can you recall all the anticipation and excitement when PSP first entered the market? Nowadays, with our busy schedules and other inconveniences, we can make our 90's gaming dreams come true. Credits go to PSP ROMs.
To download Backtrack 5 r3 iso for free, click here. Some other good websites are:
Wowroms

Retrosic

Gamulator

CDRomance

Emulator Zone

classic games. me

CoolROM.com

Romhustler

SonyISOS

Vimm's Lair
The kid with PSP at home received all the special treatment back then, just like the only kid in the colony with the bat. By getting acquainted with PSP ROMs and the sources from where to get them, you can still surprise your friends (you also can keep the secret to yourself for as long as you want to).
Talkin' about ROMS (PSP), consider them a small part of what makes up these heavyweight PSP games, which would help you play them on special dedicated devices or something remotely resembling PSP Emulators, or even on your phones, irrespective of the OS. And NO, these are not to be confused with the term related to memory.
See also:  10 Best SNES Emulators
Foolproof Sources To Get Your Hands On PSP ROMS To Relish The Fun
It is comforting and spooky how you can find everything from someone's address to your shoe size online. You can also get your favorite games here in the form of PSP ROMs, but to put you on your guard, loads of sites that claim to do it for you are a scam. Yes! They only exist to make money for themselves, offering you only annoying ads in the wake of PSP games.
I am not saying there aren't relevant ones. Below is the entire list of them. You can trust these when cherishing your beloved ppsspp games again, even after ages.
See also: 8 Safe ROM Sites To Download ROMs.
Here is a list of 10 sites to download PSP ROMs:
Wowroms
The first thing that catches your eye on the website for PSP ROMs download is a massive picture of all the characters from your far-fetched childhood. They also have categories to ease up and refine your search.

These include ones like handheld, arcade-free PSP games, etc. This one site stands out because you can play certain games online without any hassle that might come with downloading.
However, you can also download Pokemon games to your PSP device from the internet. There are some of the best-selling games available for the PSP.
Visit: Wowroms
Retrosic
If the 83000+ PSP ROMS Emulator games it offers don't give you an idea of the site's credibility, I don't know what can. Adding more attractions to the list and downloading ppsspp games lets you download the emulator environments they might work flawlessly upon.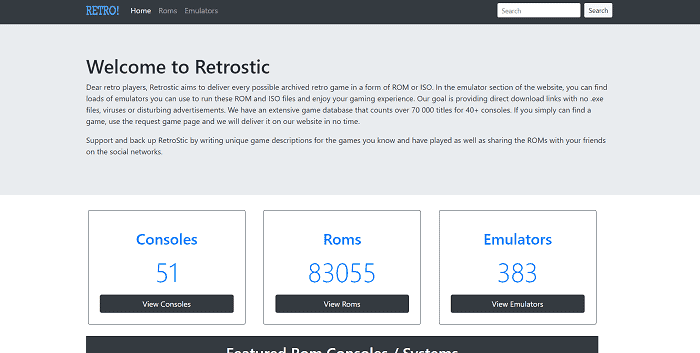 It is also quick and safe with no harmful elements as they don't require installing executable files.
Visit: Retrosic
See also: Best Vita ROMs You Have to Know About TODAY!
Gamulator
One of the most frequently heard names when the question concerns downloading PSP ROMs games and their likes. The website is clean and user-friendly. Everything is neatly organized, so you can go on download environments if you want them and ppsspp ROMs if that is your preference.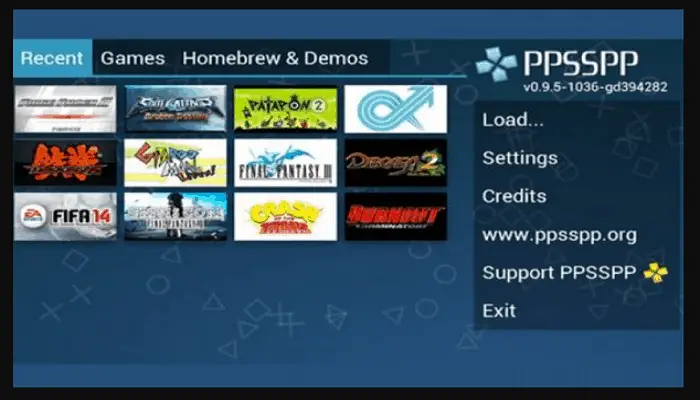 Installation is easy; when you click on what you want, it starts on its own in a while, and you get the zip file on your system. Extract it and try your hand again, reliving the old memories.
Visit: Gamulator
CDRomance
Cheesy as the name may sound, it is hands-down one of the best sources to tend to your itching hands by getting the free PSP ROMs games the site offers.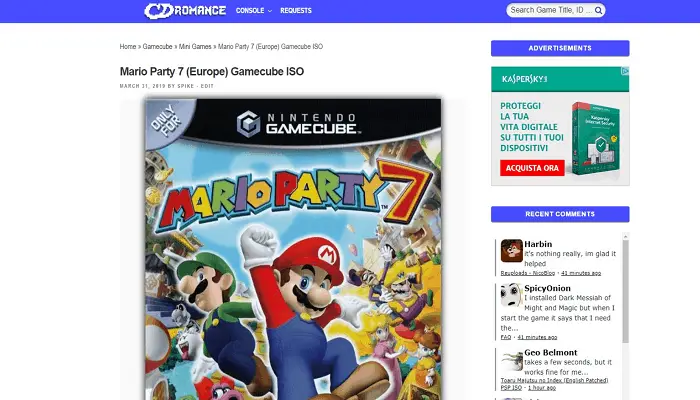 It has a massive range of super tempting games and matching emulators, so you can have your Android owners play quickly.
Visit: CDRomance
Emulator Zone
This site will give you a no-nonsense straight-to-business vibe without any colors or themes right in your face, which I think is perfect for PSP Games. It gives you updates about the latest stuff up for downloading. Also click here to learn about How To Use PSP Custom Firmware .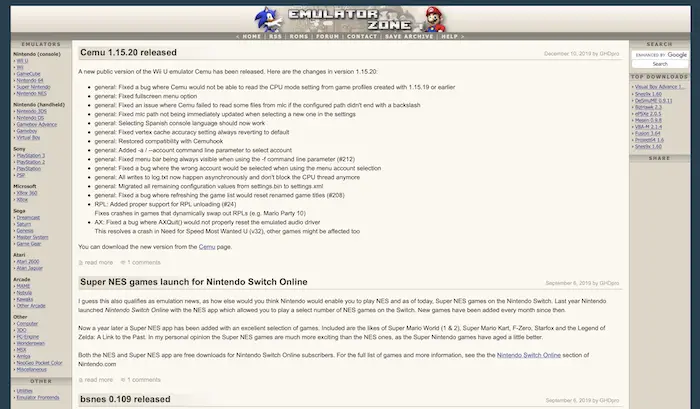 You can download PSP ROMs for all the famous back-then games like the ones belonging to Xbox, all to your heart's content, among many, of course.
Visit: Emulator Zone 
See also: 10 Best Browser Games to Play When You're Bored
classic games.me
This one does absolute justice to its name, being the repository of some of the rarest gems of PSP ROMs. It is evident from when you land on the platform.
You can witness a collection of different Super Mario games, which is the best childhood memory, not to say the rarest game nowadays.
Visit: ClassicGames.me
CoolROM.com
An amalgamation of coolness and professionalism, this website provides you all that you could wish for and a little more when it comes to PSP ROMs Download. The list is enormous, with emulators starting from Xbox and Sony and various variants of GameBoy.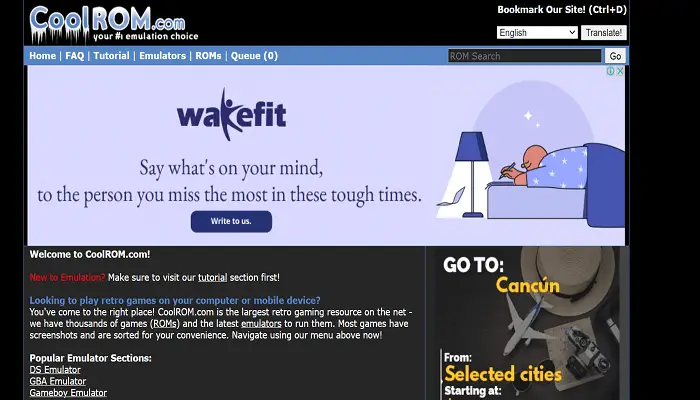 Also, the list of games will leave you giddy and eager as a child to play.
Visit: CoolROM.com
Romhustler
A complete package to get the gamer in your squealing with happiness. Along with a humungous collection of all things PSP ROMs games and emulator software to run them, complete with all the ongoings, it is a gamer's dream come true.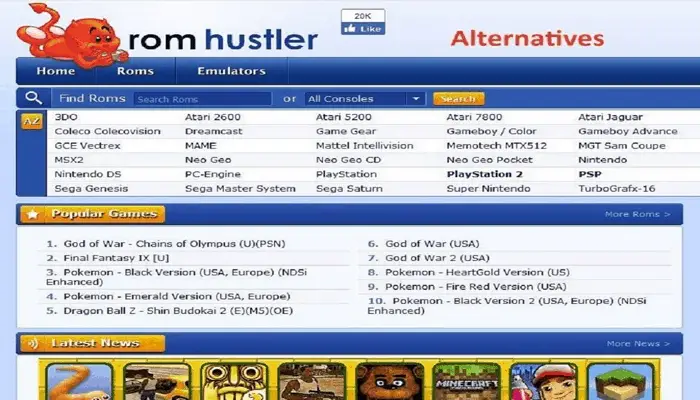 Also, the developers have considered user-friendliness, providing a search bar for convenience at the top.
Visit: Romhustler 
See also: 6 Best Resource Management Games You HAVE to Try in 2023
SonyISOS
For all the Sony fanatics, this site narrows the search for PSP ROMs for you, enlisting only the ones related to the brand, so naturally, the environments in which they work too.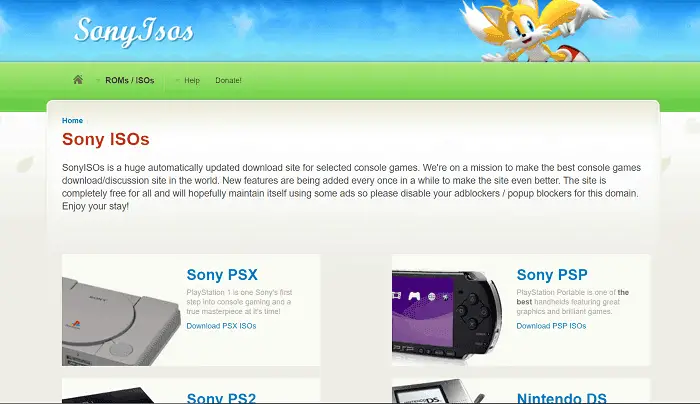 The collection is pretty vast, considering it is focused on one brand. It offers some variants of PlayStation along with Nintendo.
Vimm's Lair
Its tagline is pretty impressively self-explanatory, claiming to believe in preserving the classic games. In addition, from the looks of it, they seem to be splendidly succeeding at it. There is a lot to choose from.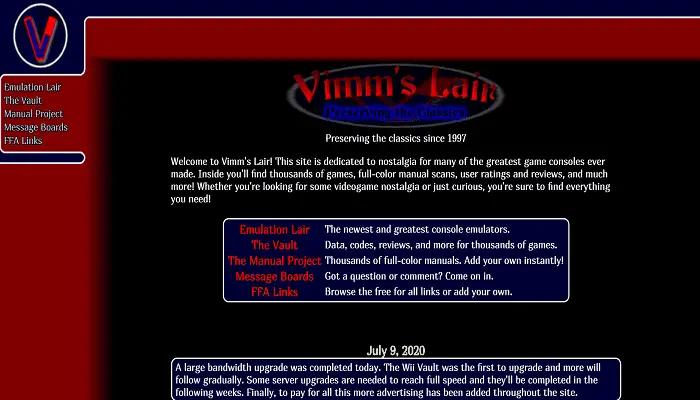 The website is decked with various gaming stuff and environments, making it confusing and easy to pick PSP ROMs. But the more, the merrier, right?
Visit: Vimm's Lair 
FAQS
Are PSP ROMs safe?
PSP Roms is a safe emulator for computers. The primary issue lies with the site from where they are downloaded, as these sites may hold some viruses unsafe for computers.
Do you need BIOS for PSP ROMs?
As PSP stimulates the BIOS and internal operating system, it does not require it.
How much RAM do you need to emulate PSP?
256 RAM at minimum or more is better to run the PSP emulator. Moreover, it also requires an Arm v7a processor, a 480×320 display, and Android 2.3 as minimum specifications to function well.
What is the CPU speed of a PSP go?
The PSP from 1000 to 3000 series has a CPU speed of around 333MHz. Also, the CPU of PSP N1001 speeds up to 480MHz.
Conclusion
Reaching the end of our article about Classic age-old PSP ROMs games, I can say that even if you download two games from each platform, they can last a long time. That could even be your new indulgence. Moreover, imagine how much fun you could have with a bowl of popcorn. 
So what are we waiting for? Scour the sites and get your share of thrill installed now.
See also: 6 Best CEMU ROMS in 2023
Dedicated group of Computer Engineers making tech updates accessible to all. Our dream is to simplify and share tech news with everyone.