Nvidia is a name connected with premium graphics providing hardware and software products. If you have the beastly GeForce GTX graphics card, you might know it uses a companion app GeForce Experience. But lately, some users who installed an update for the GeForce experience have been facing complications. Malware and many other harmful apps come bundled with innocent files and portray themselves as part of the system while operating. Check out the Android FTP server apps to transfer files between Android and PCs.
NVIDIA Capture Server Proxy is a component of NVIDIA ShadowPlay, a screen recording and game capture tool. It helps facilitate the capture and encoding of gameplay footage on systems with NVIDIA graphics cards.
If you have had issues with the NVIDIA Capture Server Proxy service, here is how you can test the process and keep it in check.
See Also: 10+1 Best PC Cleaner Software to Boost Your System
What is Nvidia Capture Server Proxy?
It's part of the GameStream service, enabling you to stream your games to different in-home devices. Sometimes, if you try to close it, it will re-open. They keep many background check services that continuously monitor and manage some of the critical elements of the hardware.
NVIDIA Capture Server Proxy can consume unreasonable amounts of CPU and have moderately high Disk usage. If your system is on the edge of slowing down, it can drastically increase your boot-up times, which is not suitable for gaming devices.
See Also: Nvidia Driver Not Compatible With This Version Of Windows: Fixed
How to verify the Running Nvidia Capture Server Proxy Process?
Go over to the task manager by starting the run menu. To do that, you can press the Win+R keys and type task mgr. You can even enter the same by pressing the Ctrl+Shift+Esc keys and selecting "Task Manager "among the options. Search for the process NVIDIA Capture Server Proxy by scanning through the list under the task manager's processes tab.

Note the amount of the system resource that the Proxy service will consume. There is no necessity to have these services operating at all times when the graphics card is in use.
3. Coming to the next step, return to the Run menu again and type services. MSc, and enter OK. Examine the NVIDIA Capture Server Proxy service. You can double-click on it, and then you will see a pop-up window. The service will show as "Running."
4. Click on the "stop" button and ensure that the service status is "Stopped." In that window, select the box that mentions "Startup Type." After this, select the Disabled option below the drop-down menu. Finally, click on OK to exit the window.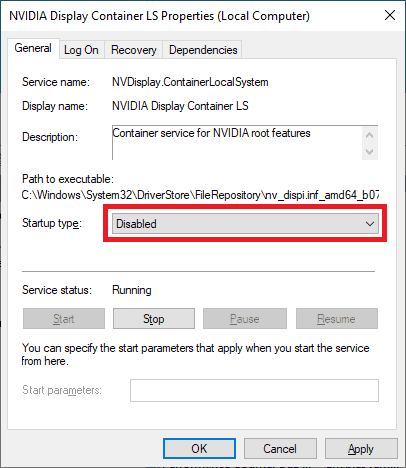 The service is related to an add-on feature called ShadowPlay. It was combined with the update for the current driver package. If you still notice Nvidia services cause high CPU usage, you can also disable the Nvidia Streamer Service.
See also: What Key Features Should You Look For When Choosing A Proxy?
What is an Nvidia Streamer Service?
It is a streaming service, an addition to the update package by default. Its primary purpose is to stream your games and graphics from your PC to your other Nvidia devices. The immediate problem with the Nvidia Capture Server proxy is that it keeps running even if you don't have any shield devices or do not use this streaming service.
Whether you have Shield devices or not, this process will keep running in the background and throughout startup by default. That is not a very smart move by Nvidia. They should always enquire about such things from the user. It is not that complicated. All that needs to be done is to add a phase in the setup wizard, which will ask the user whether they have any Nvidia shield devices or not and if they would prefer to use the NVIDIA Streamer Network Service and have no problem with it running in the background at all times.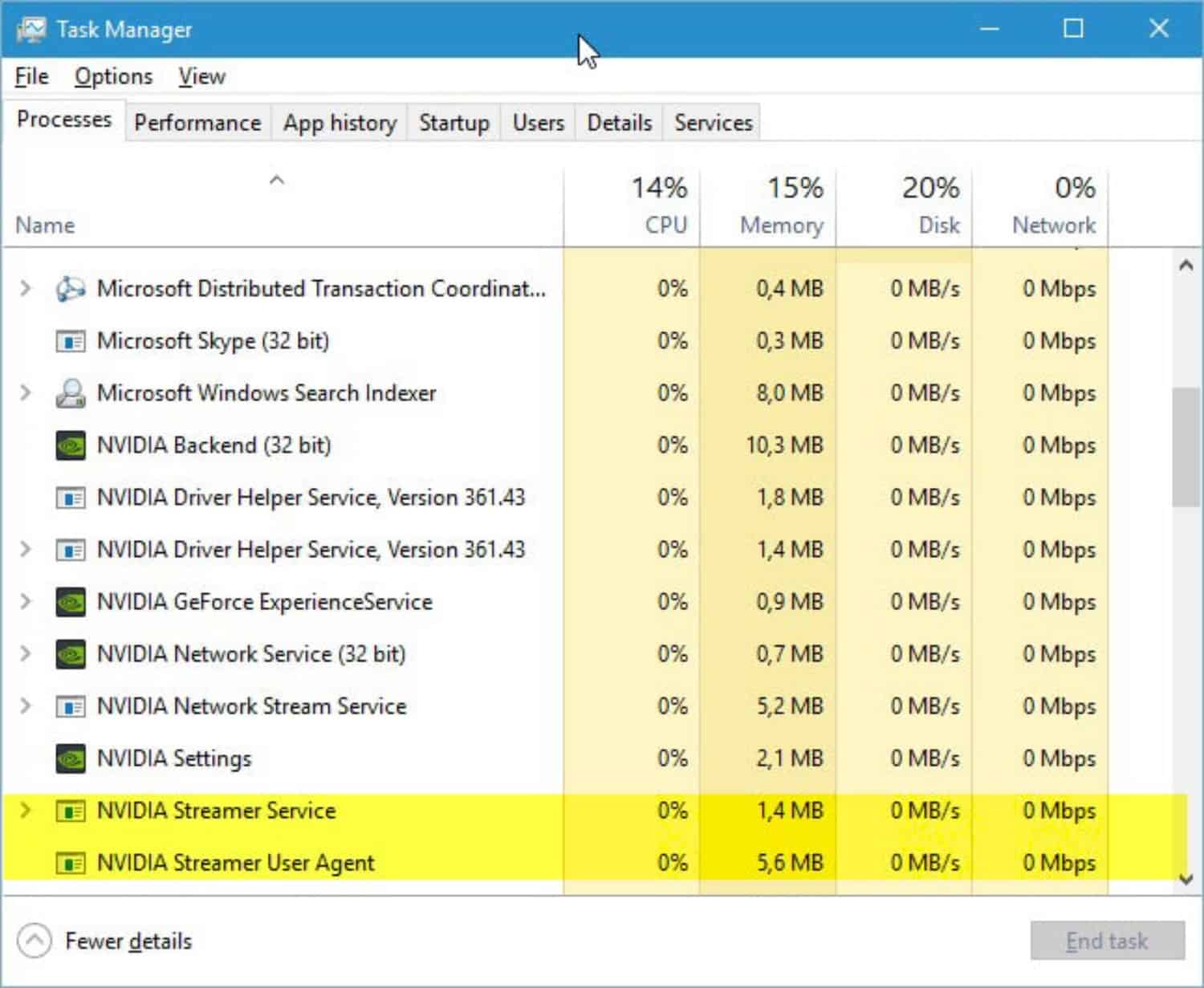 However, the issue has completely been ignored, so considering that you do not own any NVIDIA shield devices., here are ways in which you can disable the NVIDIA Streamer Network Service.
See Also: How Much Does A Minecraft Server Cost?
Steps to disable the Nvidia Streamer Service
Follow the steps to enable Nvidia Capture Server proxy.
 Go over to the Run window and type in services.msc, and then click on "OK." Find the Nvidia Streamer Service in the Services window. After you find it, double-click on it and then open the service details.
3. Press on the button that mentions 'stop.' It will reject that service for the current boot session.
4. Just in case you get an immediate warning that if you disable the service, the NVIDIA Streamer Network Service will also stop working, you can agree with it and close the window. To stop the process from rising back up during startups in the future, you can switch the startup type from the automatic option to the disabled option.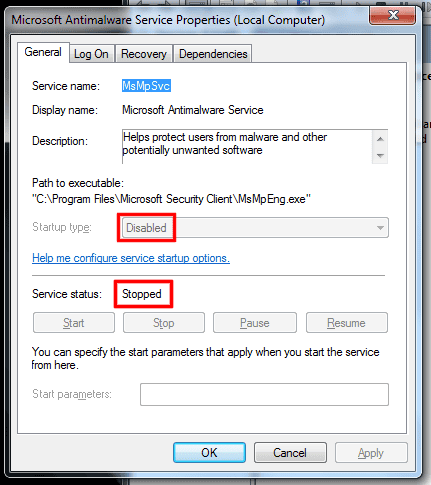 See Also: 10 Methods to Fix Google Chrome Won't Open Error
FAQ
How do I turn on Nvidia capture?
To access the amazing capture and recording tools, you know and love, simply use the 'Alt+Z' hotkey or the Share icon. With this overlay, you can merely use GeForce Experience's ability to record gameplay at 60 fps in up to 4K for full-screen and windowed modes.
Is Nvidia capture better than OBS?
To summarize, ShadowPlay and OBS are entirely dependent on your requirements. Suppose you have an NVIDIA graphics card and don't want to record your gameplay while streaming simultaneously but need a basic utility with a cool interface. In that case, ShadowPlay is the way to go.
Does Nvidia have a screen capture?
Assume your machine has an NVIDIA graphics card. In that situation, you can use NVIDIA's in-built screen capture capability, ShadowPlay (which is accessible via NVIDIA's GeForce Experience software).
Conclusion
These were some of the most helpful and reliable techniques to help you deal with the Nvidia Capture Server Proxy process and its issues. I hope that this information was valuable and knowledgeable to you.
Dedicated group of Computer Engineers making tech updates accessible to all. Our dream is to simplify and share tech news with everyone.