For newcomers to the field of search engine optimization, localized domains may be a foreign idea. Local queries dominate the web. Google prioritizes content that offers a solution tailored to a certain region.
Nearby appears in Google's auto-suggest bar as a possible search term. The term "nearby" has grown in popularity among moviegoers looking for nearby dining establishments, supermarkets, shopping complexes, and movie theaters. Search results are tailored to the user's present location, which Google determines using their keywords.
See Also: How To Erase Search History On Reddit
Localized searches are the basis for the research that appears. So, if you use Google Search to look for a local restaurant, the top result will be the first establishment that shows up within a certain distance of your present location. The most convenient eatery would appear at the top of the list if you typed in a location.
Domain names with a geographic focus have emerged due to Google's local search algorithm update. You can get your website to the top of the search results using the white hat SEO method. If you would like to learn more about localized domains, keep on reading.
Localized Domains: What Are They?
Localized domain names identify a certain nation or region. The domain extension concludes with the respective country code, such as co.UK, fr., cn., etc. If your firm spans the globe, you can register many domain names.
If we were to list the primary advantages of website localization, we would state that a region-specific domain increases your visibility in local searches. It will also benefit your local SEO. Your website will score higher in search results if you opt to display your originality with a io domain extension.
IO is the ccTLD for British Indian Ocean Territory. Presently, .io has become a shorthand for technology, gaming, and startup businesses. Relative to other prominent top-level domains, fewer websites use.io, but this domain extension is gaining popularity among high-traffic technology websites.
One of the additional benefits of owning a localized domain name is that businesses that foreign service customers can build distinct domains for their intended audience. Depending on their locations, these domains remain on the 301 redirects. For instance, users accessing the France website would be immediately transferred to the.fr domain. Similarly, visitors to the website will be redirected to the.cn domain.
In addition, a further benefit of localized domains is that the content presented on them is niche-specific. It indicates that users who access the.fr domain will receive material in French. This puts the user at ease when reading the content, reducing the website's bounce rate.
When Should you Localize?
While the localization process is far from simple, the rewards for your business can be enormous. It would help if you considered the following factors while deciding whether to localize your domain: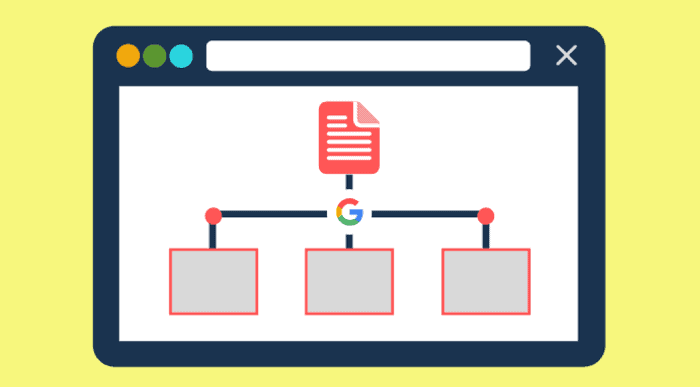 When a single country or region's citizens make up a large portion of your overall audience
Using your current analytics, you can see how many people visit your site. When you utilize Google Analytics (GA), you can see where your site's visitors are coming from. To learn more about your site's visitors, click here:
Sign in with your GA credentials.
Go to 'Audiences'
Then, Geo
Then comes 'location.'
Instead,
sign into your Google Analytics account.
Select 'Acquisition' from the menu bar.
Next, go to "Search Console," then "countries."
Each country or region's share of visitors, new users, information about sessions, and even bounce rates should be readily available. You can then conduct additional market research to determine if a ccTLD is required.
See Also: What Is Hardware Acceleration In Chrome
When a large percentage of your search queries have a geographic component
You also have the option in GA to analyze your search phrases. If a considerable proportion of the search phrases you use are related to particular locations, then you might want to think about localizing your website for that country or region in particular.
Sign into your account with GA.
Proceed to the 'Acquisition' tab.
Then, go to the "Search Console."
Then 'Landing Pages'
Navigate to the URL of interest to view the keywords used.
Try searching for phrases that include the name of certain sites.
Reasons You Should Use Localized Domains
When you register a domain using one of these types, you open the door to several benefits. In this section, we'll focus on the main perks of a localized website, including its SEO benefits.
Heightened Trust
Localized domains have a high level of trustworthiness because of their proximity to the organization. Customers feel more at ease purchasing from a local store than from a location they can't physically visit. It's a wonderful perk to have. There is a general aversion to international brands.
Even if your sport is the best in the area, customers will still look for your address before placing an order. They may not buy it if the company is located in a different region or country. Over time, a domain name that has been translated into a local language becomes synonymous with quality and reliability in the target market.
For your company's image, you should have your website localized. For the first-timers, they'll be more awestruck. Using the native tongue on a company website can help it become more accessible to international customers. It boosts your website's success since it gives users confidence and improves their overall well-being.
See Also: 8 Best Tools For Startups That Will Grow Your Company
Relevancy
One of the primary advantages of these domains is that search engines value websites that deliver useful material to their visitors. The viewers of your blog will have an easier time navigating your website if it has regionally specific domain names and content. It reduces the number of people who leave the site, which directly affects the bounce rate. Customers will spend more time learning about the products or services they purchase.
With a localized domain, you may reach a much larger audience with relevant information. To attract and retain customers, the leading brand employs a tactic known as "localize domains."
Takeaway
Local domain names is for the companies operating in several areas or countries in order to enhance the customer experience. Maintaining a website tailored to a specific country or region can be very expensive. Running a unique website may necessitate the use of specific resources.
Have a strategy in place before deploying a local domain name approach.
See Also: Top 5 Listed Apps For Freelancers To Increase Productivity
Conclusion
In this article we told you about what are localized domains and how and when can you use them. Localized domains are the future of search engines, and we should adapt them.
See Also: 13 Best Free Online Proxy Browser Services
Hey everyone! We are a group of Computer Engineers who have dedicated their lives to tech. It's our dream to make sure that all the updates in the tech world reach everyone is simple words. Hope you have a good time on the blog! 🙂