When a status update notification of your crush pops up on the screen, there is no way you can resist. If you are fed up with wasting time on Facebook while you work and want some solution, this is the place to look up. The extensions to block Facebook help you to save time and remain focused. Many of the extensions to block Facebook apply a tough and fast rule; instead, here, you can find Google Chrome Extensions to Block Facebook.
Here's how to Block Facebook in Google Chrome Using Software:
Install a browser extension like "Block Site" or "StayFocusd" from the Chrome Web Store.
Open the extension's settings and add "facebook.com" or the specific Facebook URLs you want to block.
Save the settings and ensure the extension is enabled. Facebook will now be blocked on Google Chrome, preventing access to the website.
They block the entire domain and prohibit the user from using it. If you hunt for these, there might be ambiguity and lots of trouble in downloading them from unreliable resources. Hence, keep reading to know more about the most reliable extensions we have to suggest.
Also see:6 Best Chrome Screenshot Extension | Take Screenshots In 2023
Top 10 Google Chrome Extensions to Block Facebook
Given below are 10 extensions to block Facebook that are effective to use and reliable.  Install any one of them and detach yourself from FB completely while working.
See also: How To Turn Off Read Receipts On Facebook Messenger
MAD
Let's start with something called MAD. The name of this extension is enough to grab the attention of users. The full form of MAD is Mindful Anti Distraction.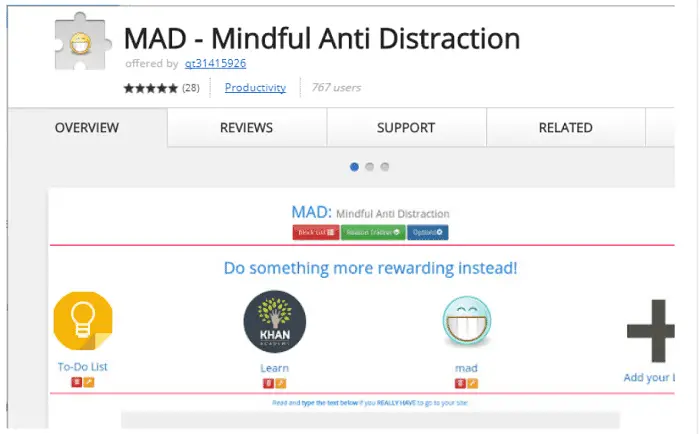 The work and function of this app prove to be a great help in blocking Facebook. Select and save Facebook on the block list. Whenever you try to open FB, it won't let you.
Click here for the MAD extension
Also see: 10 Methods to Fix Google Chrome Won't Open Error
Focus Bitch
Don't judge this extension by its name. This works well. Focus Bitch is one of the popular extensions to block Facebook. The UI of this extension is beautiful.
After installing the extension, you just have to add the link to Facebook to the block list. It will automatically prevent you from using FB. You can block several other websites using this extension, such as YouTube.
Click here for the Focus Bitch extension
Also see: Top 6 Kickass Ways to Block Websites on Google Chrome
StayFocusd
This Google Chrome Extensions to Block Facebook comes with a feature that is helpful for people who believe in taking breaks while working. StayFocused allows you to set a time limit for a particular website. When the time gets to, the entire website automatically gets blocked, and you can drive back to your work.
You can adjust the time limit as per your choice. You can even increase your concentration by gradually decreasing the time every day.
Click here for the StayFocused extension
Also see: 7 Best Free Trusted Jar File Opener Software | Latest 2023
Block Site
Block site is one such Google Chrome Extensions to Block Facebook that blocks away from the entire Facebook domain. It forbids the user to browse through the websites that have been added to the block list. After installing this extension, you have to right-click on the Facebook page.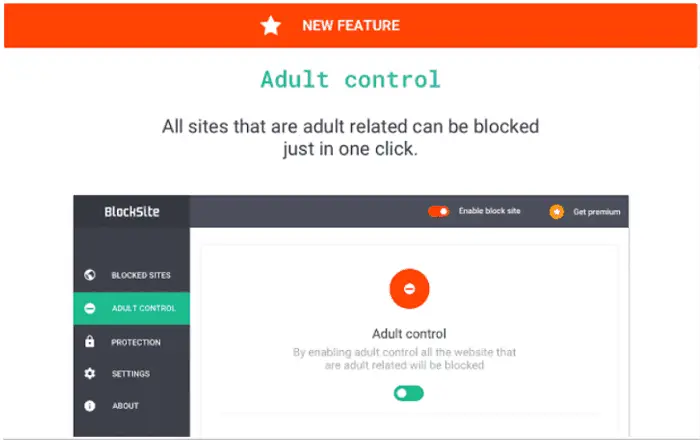 There will be an option called "Block List." Select "Add current site blacklist." Facebook gets blocked instantly. It even has an Adult Control option that restricts adult content on your browser.
Click here for the Block site extension
Strict Workflow
Strict Workflow works on a strategy of 25 minutes of working and 5 minutes of break. You just have to install this extension and start the timer. The time frame is not fixed. You can adjust the time slots for work and breaks.
Once the timer is set, Facebook automatically gets blocked, and you can go back to work. It doesn't allow any access to FB before the break time.
Click here for the Strict Workflow extension
Time's up! – Facebook Time Limiter
Next on this list is an extension called Time's Up. Facebook Time Limiter focuses only on Facebook blocking. The work for this extension is very simple. You can set the timer for using FB, which will automatically block the website.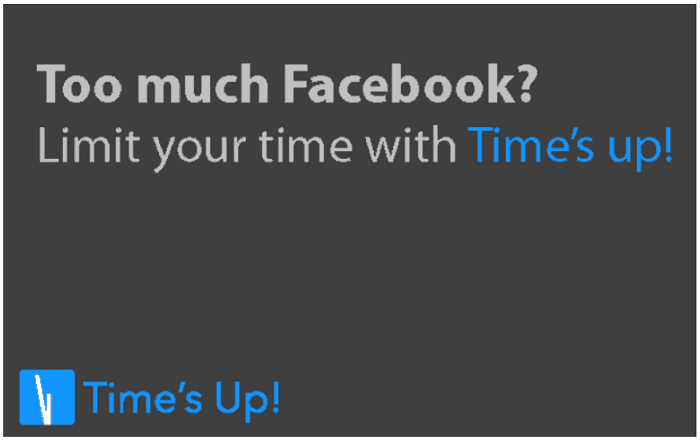 The timer can be set as 35 minutes of FB within 3 hours of work. You can adjust the timings as per your requirements.
Click here for the Facebook Time Limiter extension
Timewarp
Till now, we have seen extensions to block Facebook that either set a timer or forbid you from blocking it. Timewrap extension comprises both features.
It even has an option of displaying a quote if you waste too much time on FB. Just install this extension, add the Facebook website, and enjoy working.
Click here for the Timewrap extension
Work Mode- Block All Social Media
The name of this extension clarifies the very purpose of its existence. It often happens that we have loads of work pending but end up wasting time on Facebook. Work Mode extension helps you get rid of these problems quickly.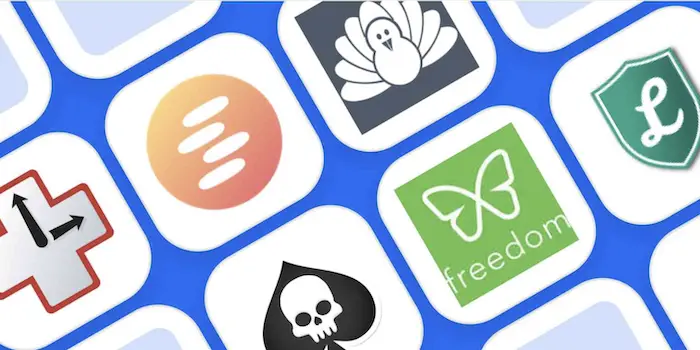 You don't have to do anything to block FB. Just install Work Mode and enable it. It automatically blocks all social media websites, including Facebook.
Click here for the Work Mode extension
See also: 5 Best Flight Tracker Apps for Android & iOS (Updated)
Web Blocker Plus
Google Chrome Extensions to Block Facebook are of no use if you can't control yourself. In addition, the Web Blocker Plus extension prevents you from unwanted distractions. You can set the timer for using Facebook on a per-day basis. It will block away from the entire domain after the time is over.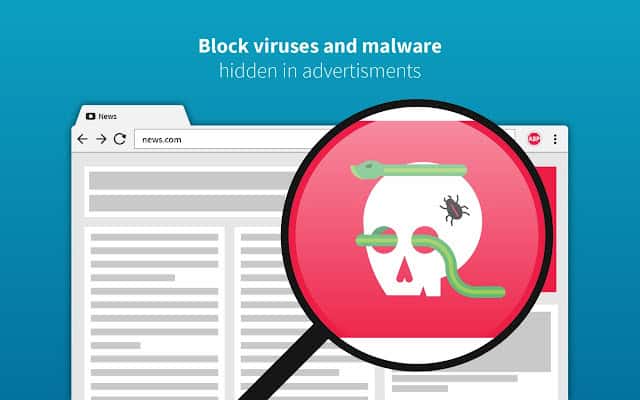 If you are unable to control the usage and keep increasing the timer, then there is a different solution. You can block the website, and it won't bother you any further with notifications.
Click here for the Web Blocker Plus extension
See also: How To Download All Photos From Facebook? [2023]
Block Site
The last extension on this list is simple and effective in use. After that, On the FB page right, click and select the option "Block this Website." It will add the domain to the blocked list. Whenever you try to open FB while working, it will prohibit access.
Not only the FB home page but the entire domain gets blocked. Finally, You can work in peace without interrupting notifications and messages with Block Site.
See also: How to Change the Name of Facebook Group?
Click here for the Block Site extension
FAQ's
What Facebook-blocking Google Chrome extensions are there?
Add-ons or plugins installed in the Google Chrome web browser can use to block Facebook. They assist users in limiting Facebook usage and avoiding interruptions at work.
How might these add-ons make it easier for me to focus and work more effectively?
These extensions prevent you from visiting Facebook and becoming distracted by notifications, updates, and messages by restricting access to the site. These add-ons can keep you on task and save time by reducing the temptation to check Facebook.
Do these extensions successfully limit access to Facebook entirely?
The Facebook domain will be blocked by these extensions, preventing users from accessing Facebook while they are online. They offer a potent deterrent and have the potential to block access to Facebook successfully.
Can I also ban other social networking websites from using these add-ons?
Some of these plugins, including Web Blocker Plus and Block Site, allow you to block websites other than Facebook. By including them in the block list, you can restrict access to other websites.
Can I change the time restrictions or other parameters for these extensions' blocking of Facebook?
Specific extensions, such as StayFocusd, Strict Workflow, and Time's Up!, let you customize the blocking behavior by setting time restrictions or work-break intervals. Depending on your tastes and working habits, you can change these options.
Final Words
In conclusion, Google Chrome Extensions to Block Facebook are of no use if you don't have self-control. So start working with any of these extensions enabled and lessen your distractions. So, I hope these extensions to block Facebook will help you to stay focused and save time.
See Also: How To Mute Specific Tabs In Chrome 
Dedicated group of Computer Engineers making tech updates accessible to all. Our dream is to simplify and share tech news with everyone.