A computer that runs on the Chrome operating system based on Linux is a Chromebook. It is useful for someone who works on a computer all the time. Some even consider it as an updated version of Android OS with plenty of features that come in lightweight.  While working online, we all require a good app to deliver our mails in time and provide us with notifications. Yes, logging into your email app for chromebook doesn't require much time but getting notifications is essential. Choosing a good email client for chromebook is necessary. 
Top 6 Email Clients For Chromebook
Below are six of the best email client for chromebook. 
Gmail
A free and easy-to-use chromebook email app is Gmail. It is the default in quite a few. This software comes with high encryption to safeguard our data and personal information. The app supports multiple accounts at once. The app is easy to operate and keeps our mails sorted under different categories making work quick and efficient. Google updates Gmail regularly and, therefore, is integrated with all of the Google services like Google Drive, Google Photos, Google+, etc. Now the app even includes Google's video chat feature. It offers 15 GB of free storage for each account.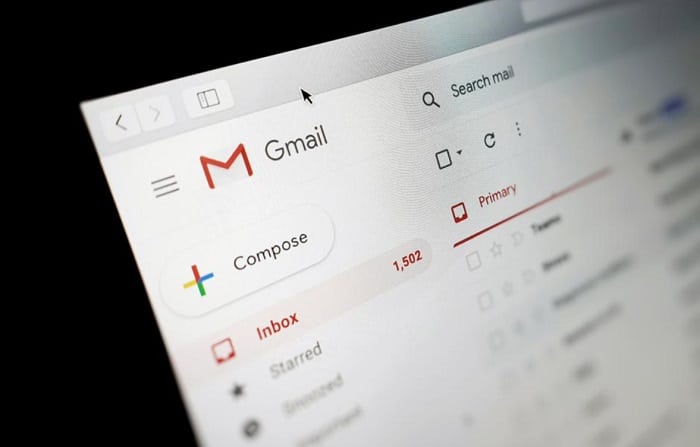 Visit: Gmail 
Microsoft Outlook
In 2014 after extensively reworking and rebranding on the excellent mobile email app Accompli Microsoft acquired the mobile version of Microsoft Outlook. Since then, Outlook has been an easy reach and productivity house to emails, attachments, contacts, and calendars and has helped manage all not them efficiently. To access the Outlook, mail service requires either a Microsoft account or Office 365 suite. Its analytic engine automatically surfaces important emails based on your communication. It can safeguard your account from snoopers. It even supports all other Microsoft programs like Word, Excel, and PowerPoint. All its features and regular enhancements keep it at the top of the best email client for chromebook. To know how to fix Microsoft Outlook won't open error, click here.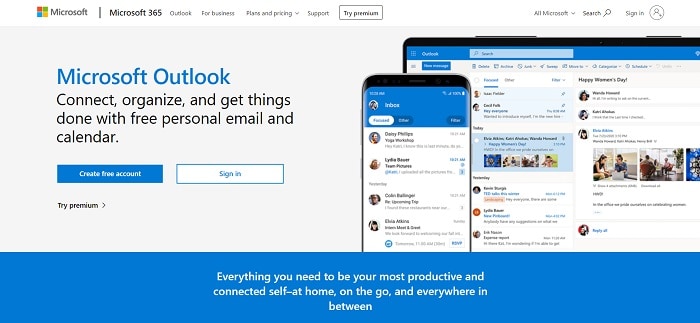 Visit: Microsoft Outlook
Boomerang For Gmail
The app functions the same as its name suggests a Boomerang. It's a free and effective chromebook email client to send and receive mail. One of the features that make it special is that it has a scheduling feature that helps to schedule an SMS to be sent later. The scheduling mail system is very useful for people with busy agendas and schedules. Not only does it have a hold on sending emails, but even receiving mails too helps to postpone incoming emails as well. Its special pausing feature helps to avoid unwanted mails and a cloaked mailbox. You also get an organized feature to keep your high-priority mails on top and make a different folder for the insignificant ones. Overall, it's useful and different from other email clients for Chromebook.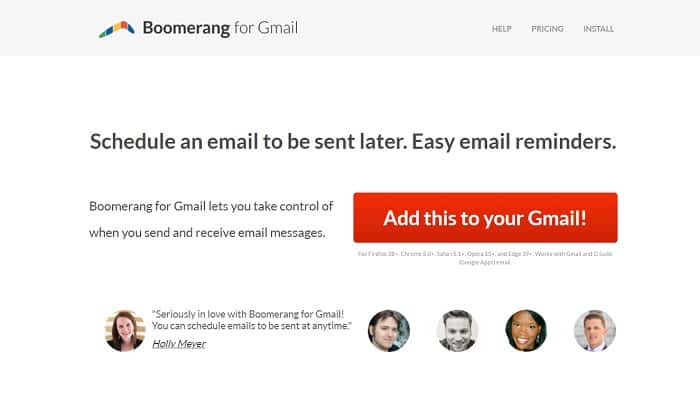 Visit: Boomerang
Hunter For Chrome
Ever wanted to find the email address behind the website you are visiting or browsing at? Hunter from chrome is the answer to your search. It's a unique feature that helps you find the email address from any place in just one click. It finds the email and the date of discovery; it helps to communicate with n' number of people online. It's a free email client for chromebook which is very skilful and helpful for job seekers, creative professionals, sales and marketing teams, etc.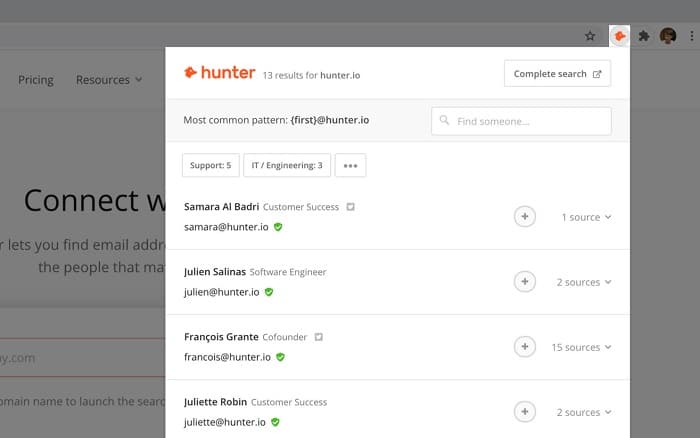 Visit: Hunter
Mailtrack
Ever wanted emails to have a blue tick once read by the receiver just like WhatsApp? Your want will be fulfilled by Mailtrack, as it is an email tracking program that will notify you whether the receiver reads your emails or not. It notifies you about if the mail is read, but the time it was opened, the number of times it was clicked at. Along with its seamless integration with Gmail, mailtrack is a reliable source to track your emails. This software has more than 1.5 million users. It even offers high security from your mail getting read by any third party. It is one of the best email app for chromebook available. 
Visit: Mailtrack
Thunderbird
Mozilla Firefox has given this open-source email client, which was fully set up and supported multiple mail accounts like Gmail, Imap, Pop, and many. Like any other email client for chromebook, it organizes mails by date, tags, groups, and folders. It filters spam mails with its multi-level encryption tool. It gives people access to multiple channels at once where they can converse with different people. It's the cross-platform that not only manages your mails but much more. All formats like Maildir, mBox, Unix mailbox are supported to send and receive emails.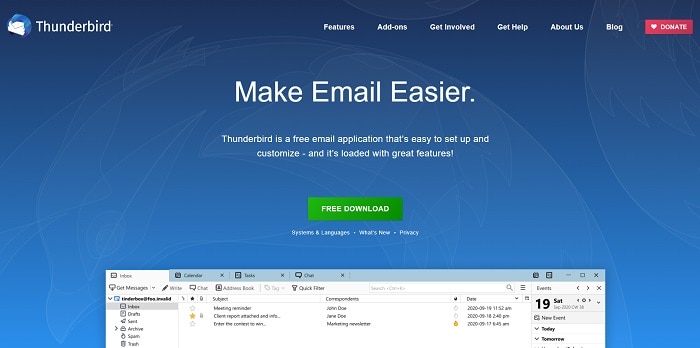 Visit: Thunderbird
Conclusion 
With these six email clients for chromebook, you will always stay updated and get real-time notifications for Chromebook. For a business to function smoothly using Chromebook, one has to have a good email client to keep a tab on his important email notifications. One of these can be chosen according to preference and work requirements.  
I have been into tech ever since I was a kid. Writing about Android, iOS and software is something that keeps me sane. I hope to keep contributing fresh tech content for our dedicated readers for the longest time.