Most of our daily social media interactions consist of cute cat pictures on Instagram and mid-night birthday wishes on Whatsapp. However, people would never have been able to communicate with each other in a real formal manner if it were not for the e-mail.
To fix Ms Outlook won't open:
Go to File > Account Settings > Click on Account Settings. Select the Email tab. Click on Repair to open the Repair wizard (For Outlook Exchange accounts this option won't be available).
In Internet terms, an Email Client (EC) is a computer program that is used to manage and access a user's email. These come in different varieties based on the platform being used (such as Ubuntu, Windows, Mac OS), the kind of graphical interface the user expects from the software as well as the user's personal preference. However, Microsoft Outlook is one such important application; this article will help you with Microsoft Outlook Won't Open error. Here is an essay on downloading Microsoft Visual C++ redistributable.
Microsoft Outlook
MS Outlook, however, has been a prime EC since its first stable release in 1997. This fact stems from its highly intuitive user interface and excellent background assembly, making it seamless and smooth in function and design.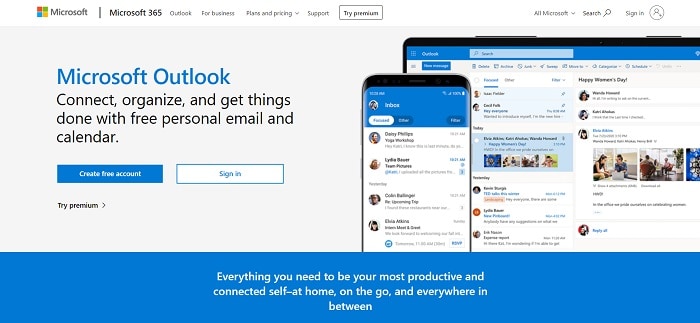 Outlook is also the most connected EC out there, with cross-platform services across almost every OS in the market as of today. So it's no surprise why people always turn to Outlook for professional and personal workspaces.
But just like every other software out there, MS Outlook does have its bugs. Several users have reported problems with a dialog box that says "Microsoft Outlook Won't Open" when they try to open it. Are you facing the same problem? Well, here are some methods to solve it.
See also: How to Enable Microsoft Word Dark Mode [Simple Guide]
5 Ways to Fix Microsoft Outlook Won't Open Error
Restart your computer
Seems simple, right? Well, believe it or not, most bugs and errors are because the system just didn't turn on the right way, very much like how we get up on the wrong side of the bed some days. Rebooting also makes the system install any necessary updates for Outlook.
If a simple switch-off and switch-on weren't enough, move to the next method. Also, the blog only opens in the dashboard, a common issue for Tumblr users. You can fix this issue by reading this article.
See Also: How To Create Group In Teams? Complete Guide
Re-installing Outlook
Just like how your PC might not switch on the right way sometimes, applications tend to mess up their "temp" files in their installation directories.
If you're running MS Outlook on a Windows platform, head over to Control Panel and uninstall Outlook. In Mac OS, search for the "Uninstaller" app in your installation directory and double-click to start the uninstallation process.
Give your system a reboot after this and clean and install the software again.
If this doesn't make the "Microsoft Outlook Won't Open" error go away, jump to the next method.
See also: 10 Methods to Fix Google Chrome Won't Open Error
Check if Outlook is up-to-date
Microsoft rolls out regular updates for its software regularly, but sometimes the programs aren't able to update themselves. This can occur due to minor registry conflicts, or internet issues and related problems.
Carry out a manual update of Outlook by
Going into the Settings > Update and Recovery page in Outlook. Selecting the option to turn on "Automatic Updates" and give Outlook a restart.
Still getting the "Microsoft Outlook Won't Open" error? Don't give up yet; move over to the next method.
Cleaning system files
A quick way to clean out any system file errors on your PC is by using the Disk Clean-up program in Windows. One can do this by following the steps below.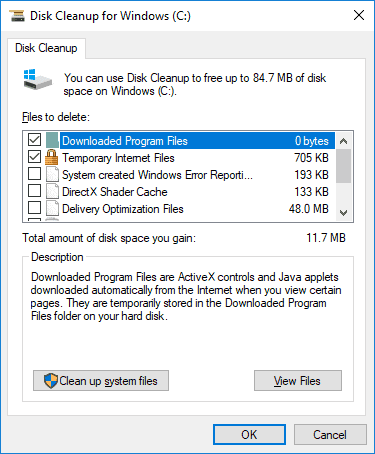 Clicking the Win+R key combination. Typing in 'cleanmgr' and hitting Enter. Select the drive in which you installed MS Office (most likely C:) and click OK. Finally, click on "Clean System Files."
If the first four methods haven't solved your problem yet, crack your knuckles and get ready for the next option.
SFC /SCANNOW
A familiar command prompt line that most computer enthusiasts should know is the sfc scan function of cmd (command prompt). It was inbuilt into Windows to carry out a quick and thorough system file scan to find any anomalies or conflicts deep-rooted into the system.
To carry out an sfc scan, follow the instructions given below:
Open a cmd window with Admin Rights enabled (also called an elevated cmd prompt). A quick shortcut is to click the Win+X key combination and find the "Command Prompt (Admin)" option. Otherwise, just click the Start tile (Win8 and above) and search for "cmd." Right-click and select "Run as Administrator."

Type in the line " sfc /scannow " into the command line window and hit Enter. The cmd window should now show a scan being carried out (this will take a while, so have a snack while you're waiting).
Once the system finishes scanning, give your PC a reboot and try opening MS Outlook again. Check this out, How to Update the Outlook Signature? Easy tutorial
See Also: 6+1 Best PC Cleaner Software to Boost Your System
FAQ's
What to do if Microsoft Outlook is not responding?
If the Microsoft Outlook is not responding, try these steps to fix it: Update the Outlook Check whether it has any external problem Check for the add-in issues Check for the mailbox, as it should be a manageable size.
Why has Outlook suddenly stopped working?
There could be various reasons for Outlook suddenly stopping to work, such as software updates, conflicts with other programs, or network connectivity issues. To troubleshoot, try restarting the application, checking for updates, turning off add-ins, and ensuring a stable internet connection.
How do I repair Outlook on my laptop?
To repair Outlook on the laptop, try these steps: Open Office Application>Control Panel> Setting> Add or Remove Programs> Select Office Installation> Click Modify/Repair button.
Why does Outlook crash when I open it?
Outlook might crash upon opening due to corrupted data files, conflicting add-ins, or software conflicts. Attempt to launch Outlook in a safe mode, deactivate any add-ins, or initiate a repair of the Office installation. Consider creating a new Outlook profile or restoring/recreating data files if the issue persists.
Conclusion
Let's face it. Windows has had its share of bugs since Win10 was announced in 2015. From an unresponsive desktop screen to crashing programs, the computer community has finally reached a point where we aren't surprised when a bug (not literally) pops up on our screen.
The "MS Outlook doesn't Open" error is just another such occurrence.
If the methods we told you about haven't worked then our last piece of advice to you is this: contact Microsoft and let them know what your problem is. Nine out of ten issues faced by users have already been discussed and solved by experts in Microsoft's online forums.
Did our methods do the trick for you? Or did you manage to get rid of the "Microsoft Outlook Won't Open" error message in some other way that we haven't mentioned? Let us know in the comments below!
Dedicated group of Computer Engineers making tech updates accessible to all. Our dream is to simplify and share tech news with everyone.