Streaming services have transformed the pattern of consuming entertainment in the digital age, and The CW stands as a prominent player in this landscape. But how can we enjoy this on Apple TV? How to get CW on Apple TV?
The CW app for Apple TV has all the shows you would want to watch and is sure to launch even better ones in the future. To get the CW app on your Apple TV's home screen, you will have to search "The CW "on your Apple TV's app store, download it, install it, and set it up.
In this article, we'll walk you through the entire process, from installing The CW app on your Apple TV to seamlessly streaming from your iPhone or iPad using AirPlay. We'll also explore cable-free viewing alternatives for The CW on Apple TV. By this article's end, you'll understand how The CW on Apple TV can revolutionize your streaming experience. So, let's jump right in and discover how Apple TV can enhance your entertainment options.
See Also: Movie Apps For IOS | 10 Best Apps To Download [2023]
Unveiling The CW and Its Rich Offerings
Before we answer your query on how to get CW on Apple TV, let's learn what CW is. The CW, functioning as an online streaming service, is a digital entertainment powerhouse.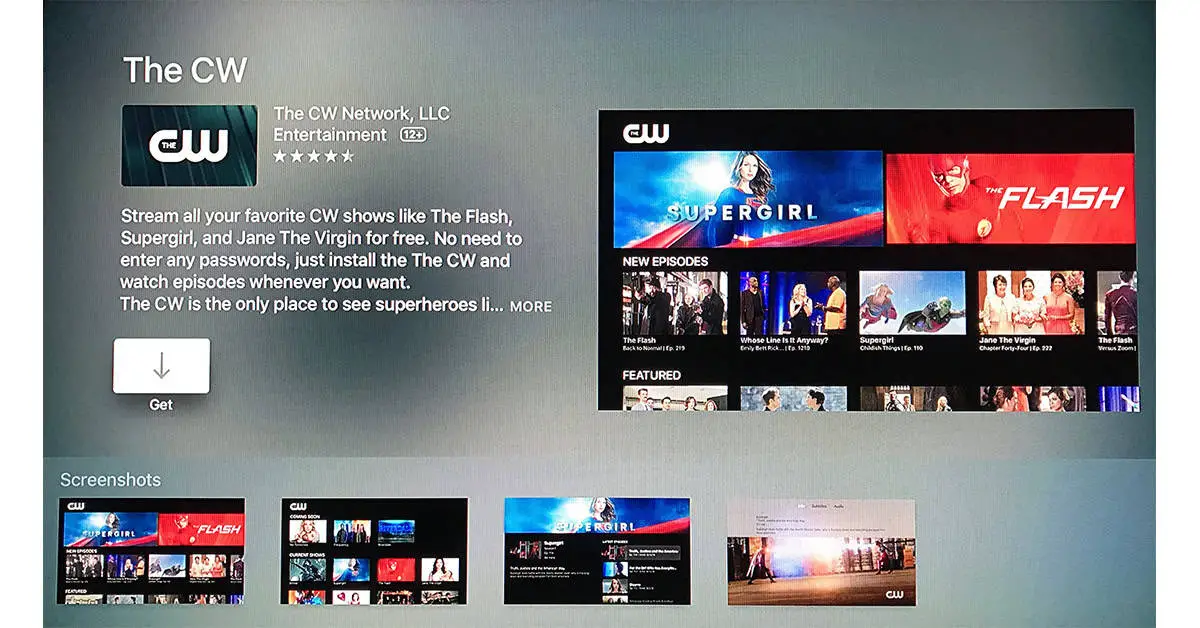 This section will elucidate The CW's role as a streaming platform and spotlight its diverse array of popular shows and content offerings. Furthermore, we'll delve into The CW Seed, differentiating it from The CW.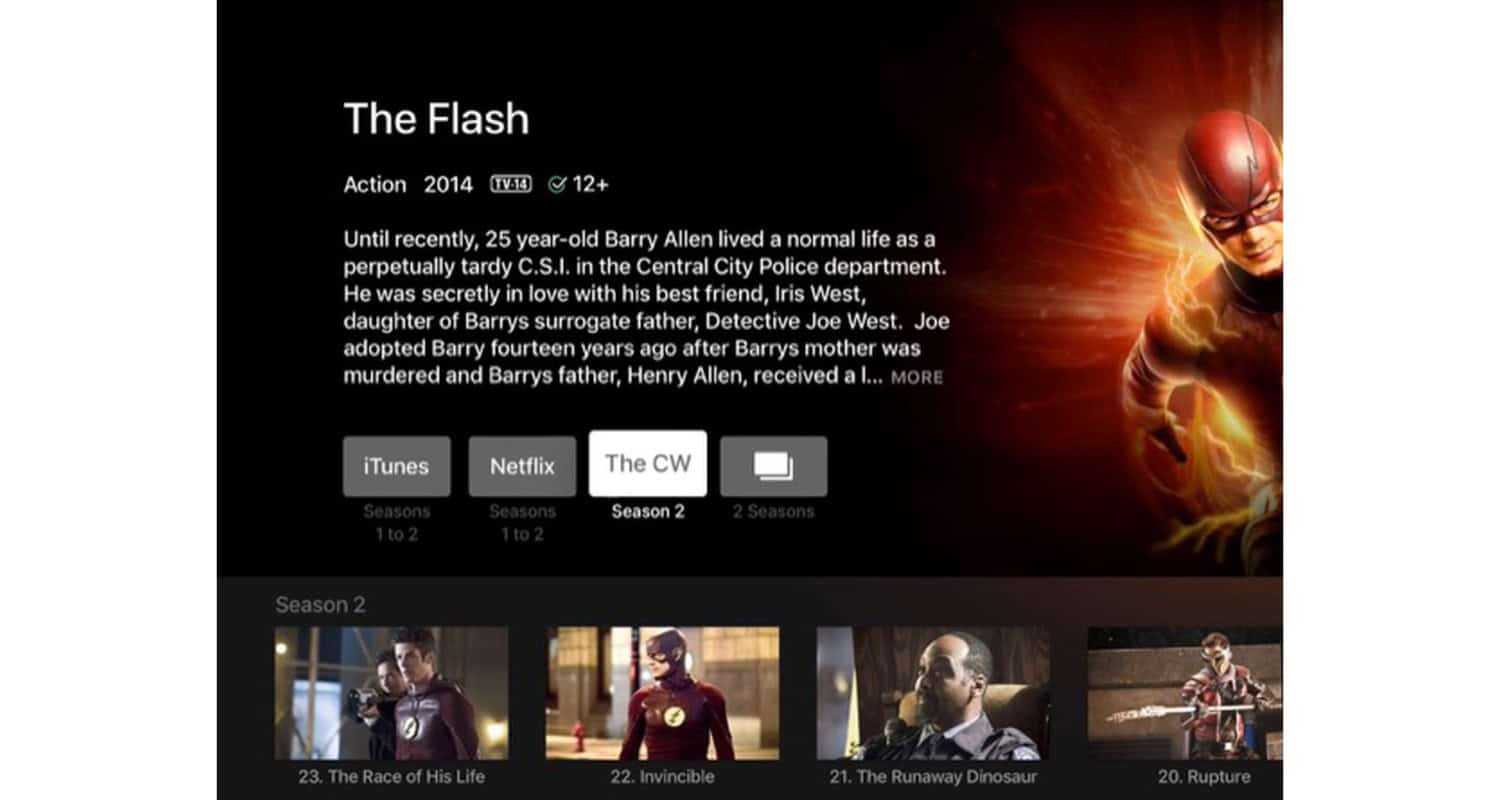 As an online streaming service, The CW caters to a broad spectrum of viewers by providing an extensive selection of engaging content. Its user-friendly interface ensures easy access without requiring subscriptions or complex login procedures.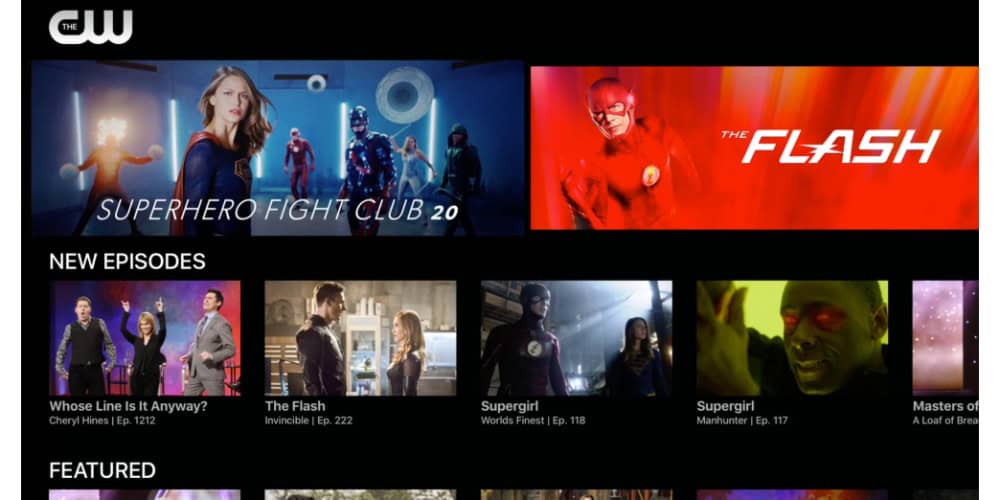 The CW's incredible array of series, each with a devoted fan following, is the source of its attraction. Popular shows including All American, Riverdale, Batwoman, Nancy Drew, DC's Stargirl, Legacies, Tell Me A Story, and Black Lightning are among them. These shows traverse diverse genres, guaranteeing entertainment for every taste.
Installing The CW App on Apple TV: A Simple, Three-Step Process
Now, let's answer how to get CW on Apple TV. To seamlessly watch CW on Apple TV, follow these three straightforward steps to install The CW app.
Using Apple TV, find the App Store:
Power on your Apple TV and ensure it's connected to the internet.
Access your Apple TV home screen's "App Store" icon.
Search for and Download The CW App
Pick the "Search" option in the App Store using your remote control.
To search, use the voice input or on-screen keyboard to enter "The CW."
Select "The CW" from the list of search results.
Locate and click the "Get" button on The CW app's page to start the download process.
After the installation, find The CW app in your list of installed applications on your Apple TV home screen.
Start the app.
Enter your login information when requested. To view the most recent episodes of your favorite series, you can create a free account if you're new to The CW.
Depending on how you've interacted with The CW in the past, you might be asked to log in with your account information. If this is your first time using The CW, you can easily create a free account, granting you access to the latest episodes of your preferred shows.
These steps should answer your question," How to get the CW app on Apple TV?"
With these straightforward steps, you can watch CW on Apple TV. The newest episodes of All American, Riverdale, Batwoman, or any other CW series are all within reach.
Streaming The CW from Your iPhone/iPad to Apple TV with AirPlay
The query "How to watch CW shows on Apple TV?" has been resolved. Let's see if we can watch CW on other products. AirPlay is a convenient feature that enables you to mirror content effortlessly from your iPhone or iPad to your Apple TV, including streaming from The CW app. This guide will lead you through the uncomplicated process of configuring AirPlay on Apple TV and mirroring content from The CW app on your iOS devices to your television screen.
Configuring AirPlay on Apple TV:
Be sure that your iOS device is connected to the same Wi-Fi as your Apple TV and that both devices are powered on. This is a necessary condition for flawless AirPlay functionality.
By pushing the "Home" button on your remote, you may get to the Apple TV's main menu.
Navigate to "Settings" using the remote control and select "AirPlay."
Within the AirPlay settings, ensure that "AirPlay" is activated. You also have the option to establish a password for added security.
Now that AirPlay is enabled on your iOS device, your Apple TV is ready to receive content from it.
Mirroring Content from The CW App on iOS Devices to Apple TV
Is the CW app on Apple TV? Yes, but how do we mirror it's content from other devices to Apple TV? Start with the following steps to mirror the app.
Swipe down from the upper right corner of your iPhone or iPad (or up from the bottom on earlier iOS versions) to unlock it and launch the Control Center.
Inside the Control Center, locate and tap on the "Screen Mirroring" option.
There will be a list of mirroring-capable devices. From this list, pick your Apple TV.
If prompted, input the AirPlay passcode you configured within the Apple TV settings.
The iOS device's screen should now be mirrored on your Apple TV. Open The CW app and commence streaming your preferred shows.
You can easily mirror content from The CW app on your iPhone or iPad to your Apple TV using AirPlay by following these simple instructions utilizing the CW Apple TV app. Revel in the immersive experience of enjoying your cherished CW series on the expansive screen, all conveniently controlled from your handheld device.
Exploring Alternative Ways to Enjoy The CW on Apple TV
While The CW app provides a straightforward method to access your favorite shows on Apple TV, consider alternative approaches. This section outlines these options, including streaming services that offer access to The CW, their associated costs, and cable-free methods to relish The CW's content.
Streaming Services That Offer The CW: FuboTV, Hulu, and More
By now, are we adequately aware of how to get CW on Apple TV? But what if we want some alternatives? Several streaming services grant access to The CW's content, making it convenient for Apple TV users to enjoy their beloved shows without a cable subscription. Noteworthy options encompass fuboTV, Hulu, YouTube TV, and DirecTV Stream.
Costs Linked to These Services
The expenses associated with these streaming services can fluctuate depending on your chosen plan.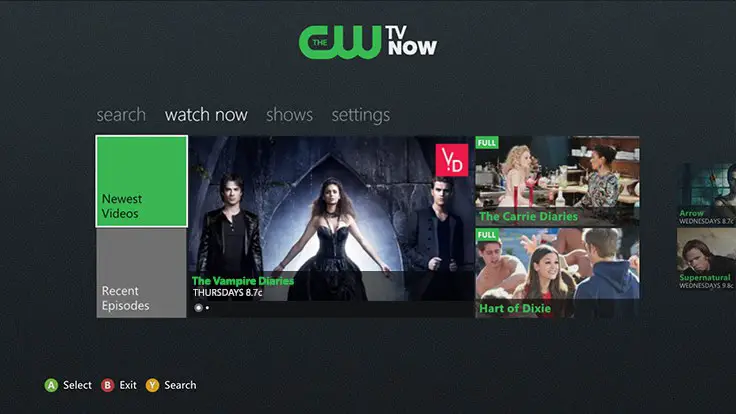 Deliberate thought concerning your budget and channel preferences should guide your selection of the exemplary streaming service to access The CW on Apple TV. Furthermore, some of these services may offer complimentary trial periods, allowing you to assess them before committing to a subscription.
Accessing The CW Content Sans Cable
These streaming services offer an appealing alternative for viewers in pursuit of a cable-free experience. Subscribing to one of these services empowers you to watch The CW on Apple TV without a conventional cable TV subscription.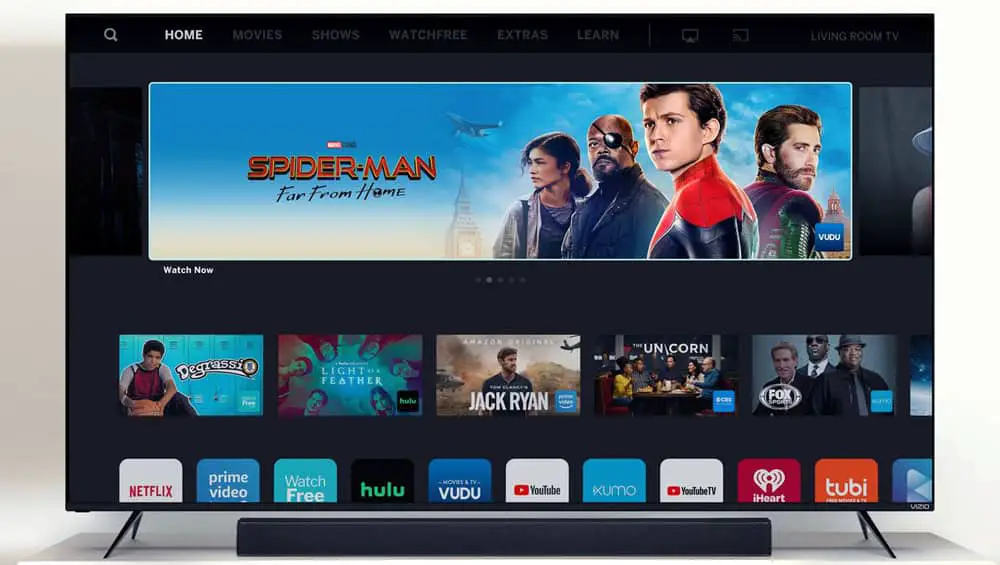 Download the relevant streaming service app onto your Apple TV, sign in, and savor The CW's content without complications. This flexibility allows you to tailor your entertainment choices and access The CW's shows on your terms while reaping the benefits of Apple TV's platform.
Troubleshooting Common Issues with The CW on Apple TV
While enjoying The CW on Apple TV can typically be a seamless experience, users may occasionally encounter common issues that disrupt their viewing pleasure. This guide will actively address and troubleshoot these frequent problems, ensuring that your streaming experience remains free from disruptions.
Buffering Issues
Buffering problems often pose a significant annoyance when streaming content. To resolve buffering while watching The CW on Apple TV, consider the following steps:
Check Internet Speed: Ensure you have a stable and high-speed internet connection. Meeting the recommended speed for streaming is essential to minimize buffering problems.
Clear App Cache: Boost app performance by clearing The CW app's cache, which can free up storage space and alleviate buffering issues.
Restart Apple TV: Occasionally, a simple restart of your Apple TV can help with buffering problems. This action refreshes the device's system and may enhance streaming performance.
See Also: How To Authorize Apple TV On Mac? A Complete Guide
Clearing App Cache
Clearing the app cache can be highly effective in addressing various app-related issues. Here's how to do it:
Access the Apple TV Settings menu.
Select "Apps."
Locate and choose "The CW" app.
Opt for "Clear Cache" or a similar option to remove cached data that could impact performance.
Reinstalling the App
If The CW app continues to malfunction, consider uninstalling and then reinstalling it:
Navigate to your Apple TV home screen.
Locate the CW app, and press and hold the touchpad on your Apple TV remote.
Once the app jiggles, press the Play/Pause button on the remote.
Select "Delete."
Visit the Apple App Store, find The CW app, and proceed to reinstall it.
Ensuring Compatibility with tvOS Versions
To prevent compatibility issues, ensure that your Apple TV runs a compatible tvOS version (tvOS 14.0 or higher) for optimal support of The CW app. Outdated tvOS versions may need more support for the app's features and functionalities.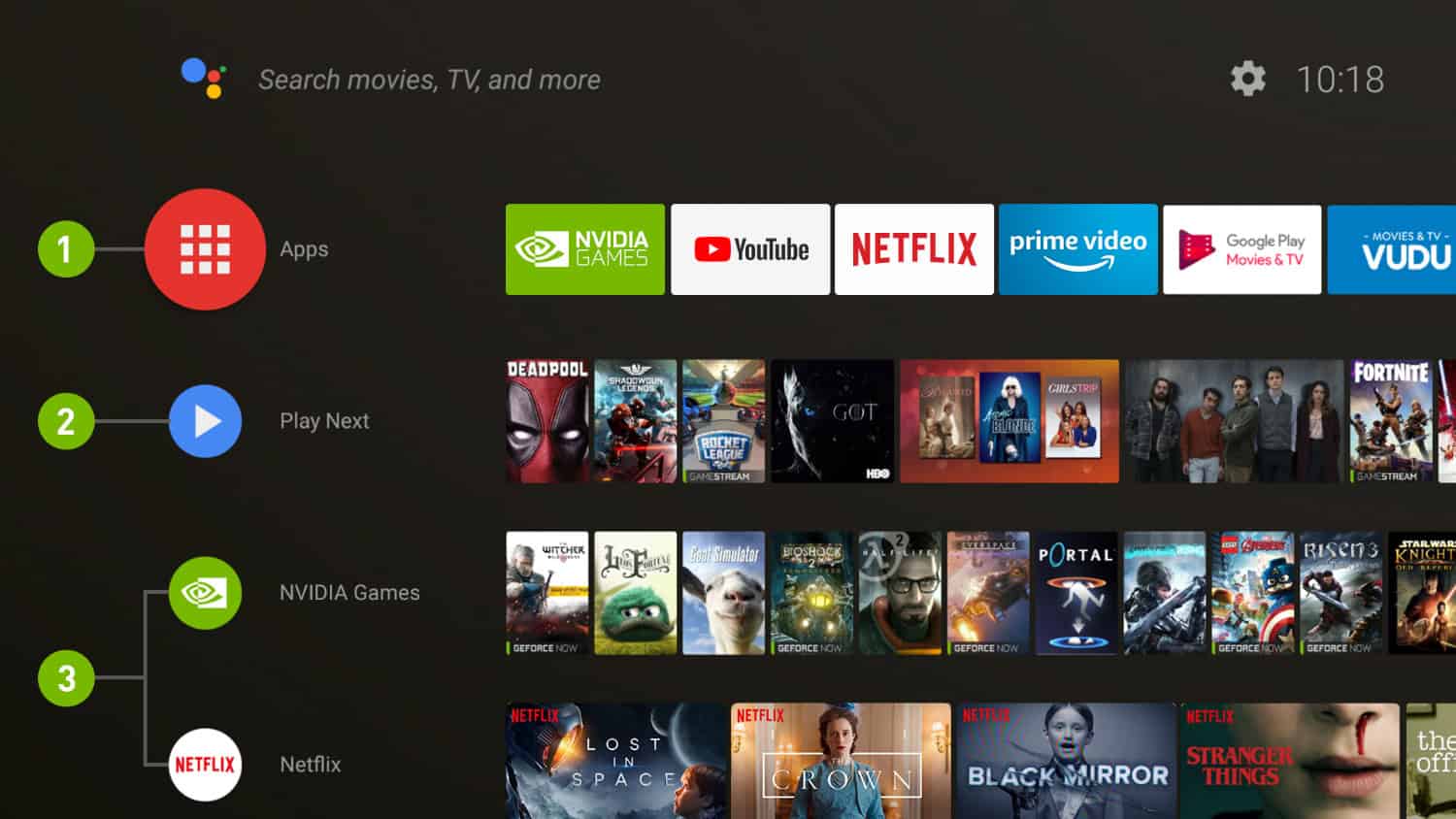 By actively following these troubleshooting steps, you can effectively address common issues arising during The CW app usage on Apple TV, guaranteeing a smoother and more enjoyable streaming experience.
Benefits of Watching the CW on Apple TV
Watching The CW on Apple TV brings forth a multitude of advantages that amplify your streaming experience:
Enjoy Ad-Free Streaming: One of the foremost benefits is the ability to savor The CW's content without interrupting intrusive advertisements. Apple TV offers a premium, ad-free viewing experience, enabling you to immerse yourself in your preferred CW shows and series entirely.
Experience High-Quality Streaming: Apple TV guarantees top-notch content streaming. The platform supports sharp visuals and crystal-clear audio, enhancing the overall enjoyment of The CW's captivating series. The content's quality shines through whether you're engrossed in action-packed superhero dramas or gripping mysteries.
Immense Screen Convenience: Apple TV provides the convenience of a larger screen. Viewing The CW's enthralling narratives on an expansive display heightens the cinematic experience, creating greater immersion and enjoyment. Because of this, you may enjoy each scene's extensive plot and minute intricacies.
Incorporating these advantages, watching The CW on Apple TV elevates your entertainment experience by offering ad-free viewing, superior streaming quality, and the pleasure of a larger screen, ensuring you never miss a moment of your favorite CW shows.
See Also: How To Chromecast To Apple TV? [Complete Guide]
FAQs
1. Is The CW App Free on Apple TV?
The CW app for Apple TV can be downloaded and used without cost. Various CW programs and content are available without subscription fees or payments. Download the Apple TV Store app, and you can watch the CW series at no cost.
2. What is the Difference Between the CW App and the CW Seed App?
1. The CW App: This app primarily provides access to the latest episodes of current CW series shortly after their broadcast. 2. CW Seed App: CW Seed is a separate app that offers a diverse range of content, including older CW series, digital exclusives, and various other shows and digital series.
3. Can I Access the CW Through a VPN Outside the US?
You may use The CW app from countries other than the United States using a VPN (Virtual Private Network). The CW app is typically geo-restricted and accessible only within the United States. However, by using a VPN service, you can bypass these geo-restrictions.
4. How Do I Install the CW App on Apple TV?
Follow these simple steps: 1.From the Apple TV home screen, open the App Store. 2.Search The CW. 3.Install The CW app. 4.Hold off until the installation is finished. 5.Once it has been installed, open The CW app and log in with your account information to begin watching TV shows.
Conclusion:
Let's go over the ways to watch The CW on your Apple TV. There are different ways to do it:
Get The CW App: You can simply download The CW app on your Apple TV. This is a direct way to watch their content. Use Streaming Services: Another option is to use streaming services that offer The CW, like Hulu or YouTube TV. They often have The CW in their channel lineup. Try a VPN: If you're outside the USA and want to access The CW's shows, you can use a VPN. It helps you pretend you're in the USA, so you can watch The CW.
Apple TV is great for enjoying The CW's shows on a big screen. Whether you prefer ad-free viewing or catching up on your favorite CW series, Apple TV has you covered.
We really recommend exploring The CW's diverse range of shows. They have exciting superhero stories, intriguing mysteries, and timeless classics. With The CW app on your Apple TV, you can stay up to date with the latest episodes and have endless entertainment that suits your taste. Happy watching!
Freelancer Michael Franco writes about the serious and silly sides of science and technology for CNET and other pixel and paper pubs.