Are you a Mac user? Chances are that you have seen the .heic file extension on your images. Does that make you wonder what this photo format is and how to use it? Did you ever wonder how to open HEIC file?
Opening HEIC files on your Mac is a straightforward process since it's the default image format on Apple devices. Simply right-click the file, choose "Open with Preview," and it will open in the Preview program. Another option is to import the files into your Photos app or upload them to Dropbox.
HEIC, or High-Efficiency Image Container, is a format adopted by Apple that offers superior compression compared to JPG and PNG. It takes up less storage space on devices and iCloud photos. HEIC gained popularity and is now supported by Google and Microsoft as well.
See Also: How to Add Plex to Roku | Do It in 5 Minutes!
What is HEIC?
HEIC is a file format that Apple uses to store pictures on Macs and iPhones. Earlier, Apple used the widely used and popular JPG (JPEG) format to let users capture and store images on their devices. Starting in 2017, Apple made HEIC the default file format for all the images captured on its devices.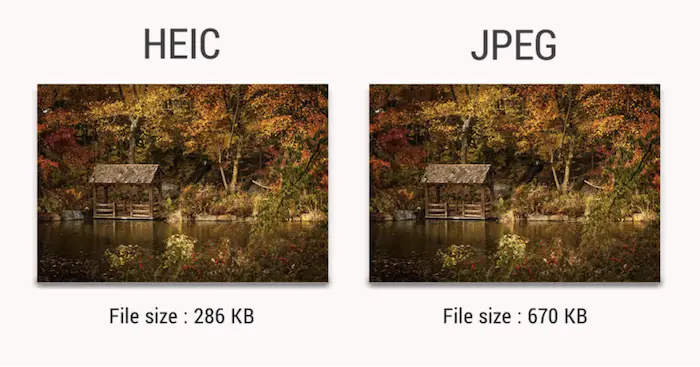 The primary reason why Apple started using this new file format for pictures is that it has a high compression rate while retaining the original quality of the photos. It means that where JPG photos take 4MB of your device's memory, a HEIC photo will talk only about half of that. The results? You get to save a lot of storage space on your device.
HEIC is based on the HEIF or High-efficiency Image Format standard that enables users to have more than one compressed item in a container on their devices. However, there's one limiting factor. HEIC is natively supported by Apple's OS – iOS 11 and higher and macOS Sierra.
Now that you know what HEIC means, let's discuss how you can open a .heic file.
How to open a HEIC file?
Convert the file to JPG
You can view a .heic file on your Mac by simply converting the file to JPG. Then, you can view the JPGs normally. By converting the photos, you'll be able to easily share them with your friends who are not using iOS devices. The reason is an Android or Windows user won't open a .heic file without downloading an extension or program.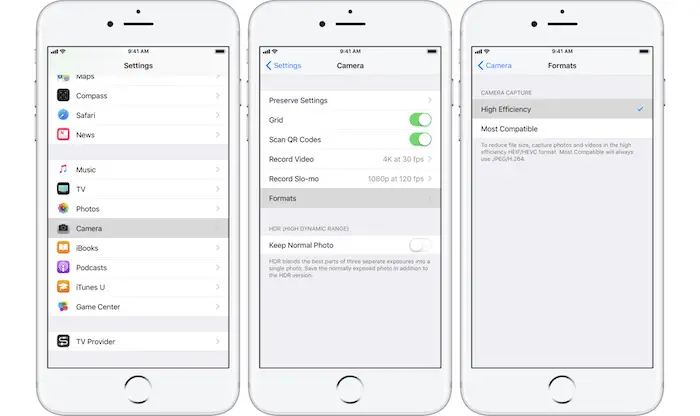 Converting .heic files is easy. All you need is a HEIC to JPG converter.
How to open HEIC on your Mac using the Photos app
Have you been using a Mac computer for some time now? You must have seen the Photos app on your device. The application allows users to import pictures and organize them. It even lets you store and view HEIC files, and this is how you can view those files –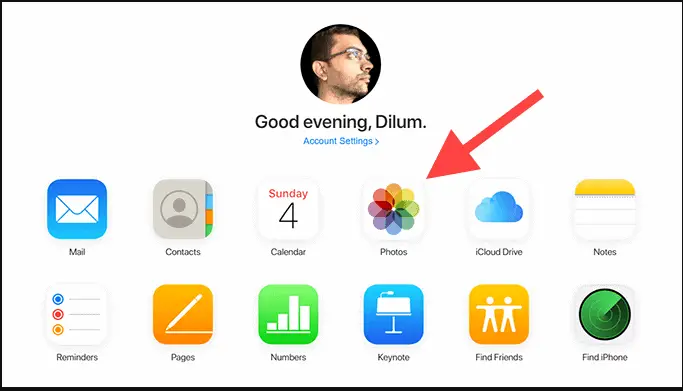 –Launch the Photos app on your device. You can do it by searching for the app in the Launchpad or clicking on the app icon. When the app launches, click on the File menu and select the option Import. This option will let you add new pictures to your albums.
Locate your HEIC files and click on them. Click on the Review for Import button to add the files selected by you to the app. The app will import your HEIC files, and you can normally view them as you would any other image.
Use the Preview app
You can view HEIC files on your Mac by using the Preview app. It might even be the default viewer on your system for viewing HEIC files.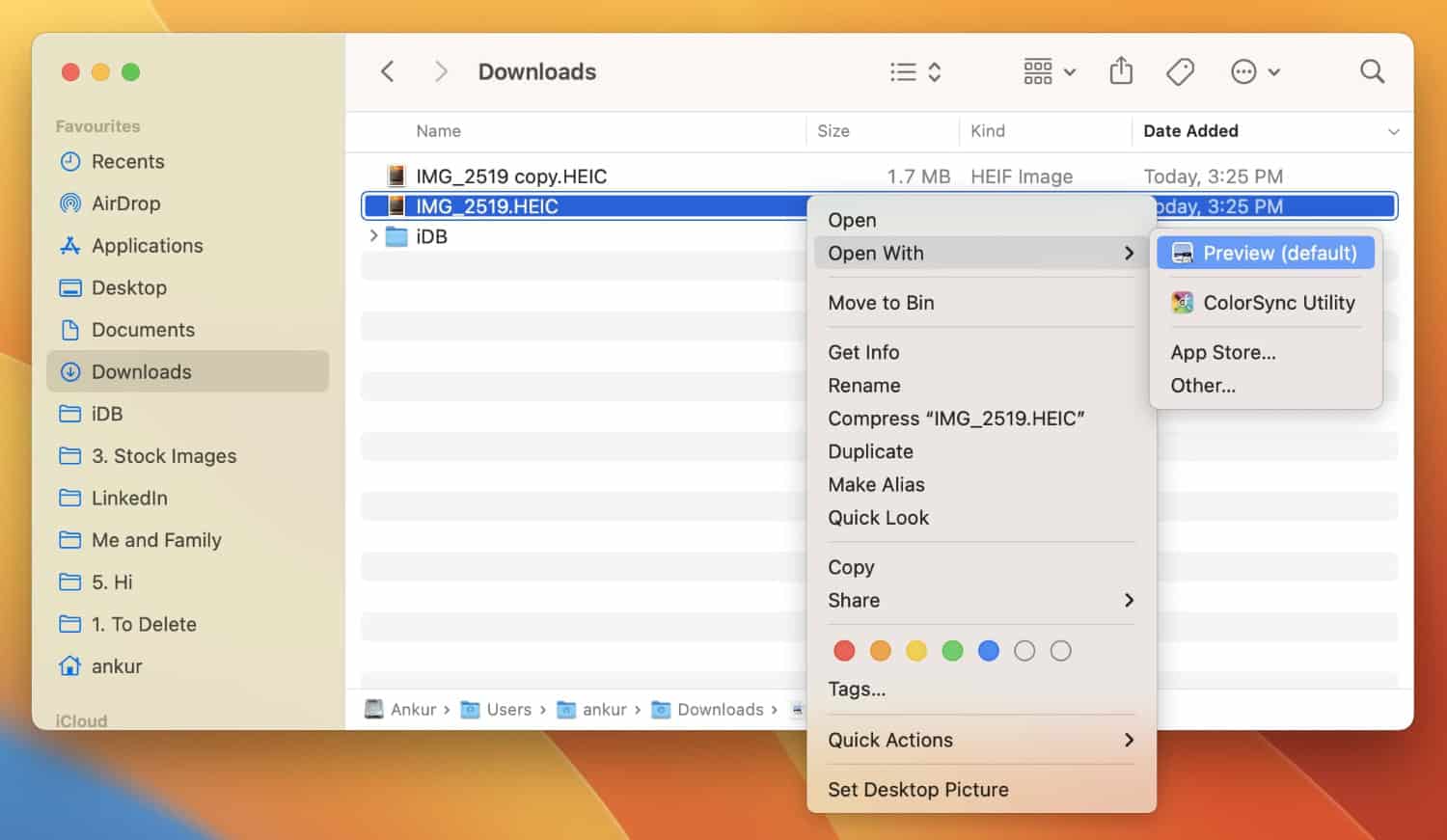 To open a HEIC file on the Preview app, you need to right-click on a .heic file and select Open with and click on that option. Choose Preview, and you should be able to view the file.
Make use of the Dropbox app to open HEIC file.
It might be that you don't wish to update your Mac for whatever reason. If you still want to open and view HEIC files on your machine, you can use Dropbox to view the files. Here, follow these steps.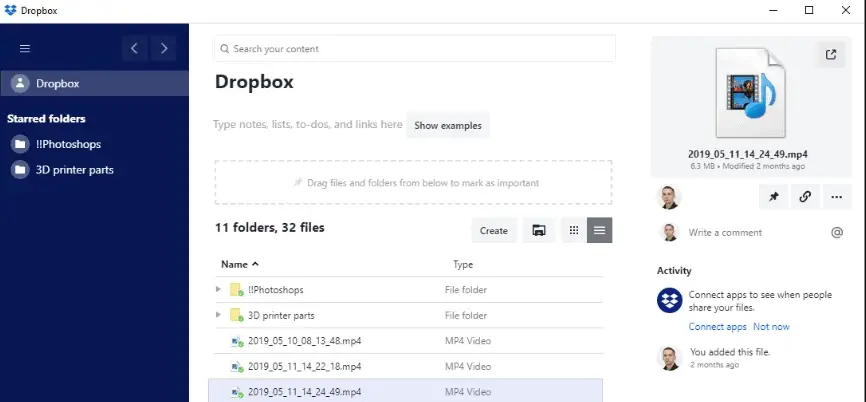 First, Launch the Dropbox app on your device (any Apple device) where you have saved HEIC files. Upload all of the files to your Dropbox account. Finally, Install the Dropbox app on your Mac and log in to your account. You should be able to view the HEIC files that you've uploaded.
FAQS
How do I convert HEIC files to JPEG?
To convert HEIC files to JPEG, follow the steps: To open the HEIC image, utilize the Preview app. Click the 'File' option in the Menu and select 'Export.' In a drop-down box, select JPG as the format. Name the image and Click Save.
What is a HEIC file, and how can I open it?
HEIC serves as the standard image file format utilized by Apple. The drawback of the HEIC format is that it won't open on Android or Windows.
Why can't I open HEIC Photos on my computer?
You won't be able to open HEIC photos as they are the desirable image formats for Apple iPhones and iPads. Windows or Androids are not able to access them. However, you can install a plugin from Microsoft Store to open it on your computer.
Can I convert HEIC to JPG on PC?
You can convert HEIC (High-Efficiency Image File Format) to JPG on a PC. Several software tools and online converters are available for this purpose. Simply upload the HEIC file to the converter or use dedicated software to convert it to the JPG format.
Conclusion
While these are a few ways to open a HEIC file on your Mac, HEIC photos can also be viewed on Windows devices in Microsoft Windows Photos after installing the HEIF Image Extension. Android users can view HEIC photos by going to Google Photos. In addition, you always have the option of converting HEIC photos to JPG format, as mentioned above.
To sum up, Your Mac device should support the HEIC format by default. But if not, because you're running on an older Mac OS. Therefore, you can always follow the abovementioned ways to know how to open your HEIC files.
Carly Earl, Guardian Australia's pic editor, was a photographer and pic editor in Sydney for 8 yrs. She worked for The Daily Telegraph and Sunday Telegraph.