Modern-day computer games come with some advanced loaded features and graphics. Superior graphics will give a kick in enhancing the experience of the gameplay for the hardcore gamers. But, today's gamers are quite demanding, and it is self-evident, and after all, they are human too like you and me.
One of the most urged features by the gamers is, voice chat facility while playing the game. It not only gives you a thrill but also helps in communicating better to stick to a particular strategy within the same team, during the game-play.
Keeping that in mind and how we complied a list of voice chat apps before, we have made a list of the 6 best voice chat software for your Windows PC .
We also suggest giving these transcription apps that can convert your voice to text in Mac a try.
Top 6 Voice Chat Software
Here is the list of top 5 voice chat software that have been tested and compiled for you. Do have a look and choose the best one for yourself. You can also check out anonymous chatting apps here.
Razer Comms
Razer Comms is a newly launched software for voice chatting. The software is almost a mixture of Skype and Steam because it has the primary server from where it manages all its operations like creating your group chats, side by side it also acts as an integrator for your game which helps in game launching.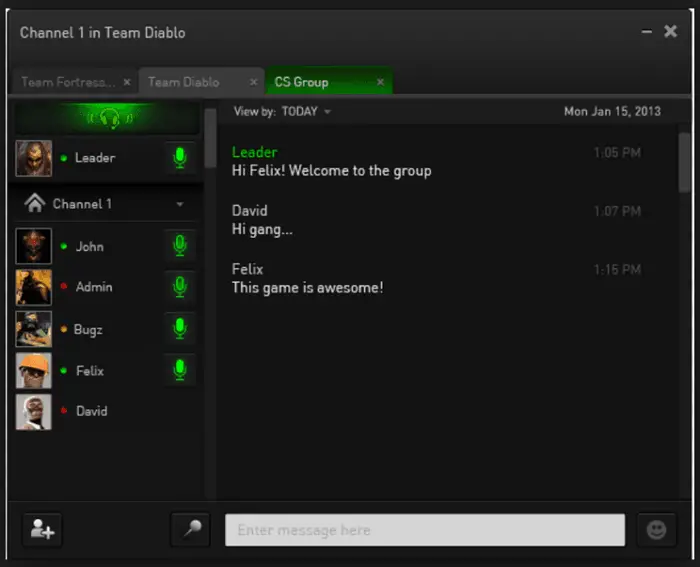 Razer has been playing a crucial part for the gamers since ages. It is indeed a very fundamental part in gaming because the software knows what a player needs from a voice chat program and keeping that in mind it performs efficiently. The software is controlled by a centralized system that helps in managing, creating and controlling the friend lists and groups.
They also let the user decide when to take part in a voice chat room and even make it flexible for them to use their microphone during the conversation. Though the software offers a lot to its user, there might be little bugs due to which it would take time in loading the program, sometimes.
Pros
Pros
One can easily create a chat room, and users with no microphone can type in the same window and other can speak up simultaneously.
It has in game overlay, which helps to know which user is speaking at a given point.
Cons
Cons
Apple and linux do not support this software.
It is not so known.
Also: 4 Best Free & Paid Game Optimizer Software for Windows
Mumble
The software was launched in 2005, and since then it has improved a lot, providing more features and facilities to its users. The main thing that attracts most of the folks is that it gives liberty to the user where they can host a server with a minimal amount of $0.30 and no registration is required for doing that. It is free software where the user will not have to pay a single penny for any using any of its features or for hosting a server.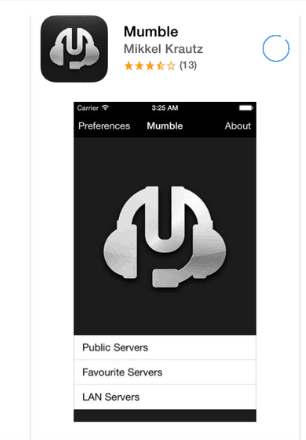 This open source software lets you extend your friend list without any bindings. The size of the software is very less with a faster latency rate. There is also a plug-in feature in the game where it allows you to play with your friends along with the audio and the audio entirely depends upon the position or location of your friend in the game.
When you use Mumble, you will have to make sure that you have at least one friend with whom you can play a game because the software is designed in a server-client way where either you or your friend will have to set up a server, and the other will join it. One more disadvantage of this software is that you cannot adjust the volume of your partner manually and in that case, you will have to rely on the inbuilt voice normalizer of the game.
Pros
Pros
It keeps on getting updates very frequently.
Provides easy connectivity.
Cons
Cons
Its voice quality is low.
Volume adjustments are to be made manually.
Also: Top 6 Best Streaming Video Recorder Software to Download
Skype
Skype is one of the most popular software. Though it has faced a very drastic downfall after it was bought by Microsoft, but still people use it till date. Skype is known for its voice calling as well as video calling feature anywhere around the world. The software is very convenient to use because unlike any other software, it is not the headache of the client to set up a server or to host any.
The user just needs to login to the centralized server of Skype with a Skype account and further enjoy all the built-in features that the software offers. Both gamers and non-gamers can use it. But for the gamers, they can sometimes face some issue related to their RAM management because Skype uses a lot of your RAM and if you are playing any game, it is a tough job to manage its memory for the game along with the ongoing voice or video call.
Also, there is another issue regarding the quality of the call, voices can sometimes fluctuate, depending upon how secure your internet connection is. In the worst condition, the call even gets dropped which may annoy a user and sometimes anxious.
Pros
Pros
It supports screen sharing options.
It is one of the cheapest service available.
Easy installation and reliable.
Cons
Cons
Cannot operate without internet.
It does not support language translation.
Also see: 5 Best eBook Creator Software for Windows | Updated 2019
TeamSpeak
Initially, the software was built with the purpose to serve for only the competitive gamers, who need a fast and advanced voice calling system during an ongoing match. But with time, the developers have felt the need of the user and made it easier for them to use with a more dynamic algorithm so that it is within reach of everyone.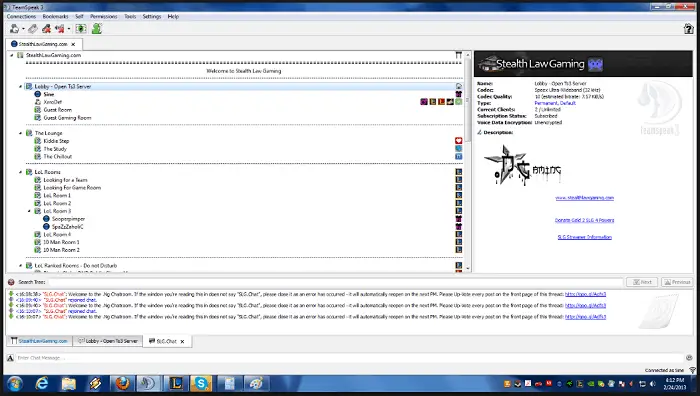 Like other software, it also does not have any server of its own instead a user will have to create and host a server by themselves with a tiny amount of $0.30 per month to make any call. This is a user-friendly software with its intuitive user interface that's makes it simple and easy to use. The voice quality is assured to be the best among all other software by the company.
The best part of TeamSpeak is that it is not only available for Windows, but it runs with the same amount of efficiency on Mac and Linux platform for PC and Android and iOS for mobile. The user will get only 32 slots on a server under the free hosting license of the company but can boost that up to 512 by registering with TeamSpeak as a non-profit entity.
Pros
Pros
It is easily customizable.
Excellent quality.
Low resource usage.
Cons
Cons
The GUI is not very attractive.
RaidCall
RaidCall is a gaming voice call software for the gamers. The software mainly focuses on enhancing the experience of the user with flashy graphics. Under the guidance of the competitive gaming team Fnatic, the company has steadily managed to make its position among the best software and has been playing a great role not only in voice calling but also in building communications as well.
The resource used by the software is decidedly less which means it doesn't have to worry about your RAM management if your computer does not have an excellent random memory. The RaidCall server lets you create your group or circle of people. Since the server of the company is not widespread; therefore, you are restricted to cross a particular boundary of location. Another disadvantage of the software is that the user might find it difficult to use because of its user interface.
Pros
Pros
It is free of cost.
It provides good voice quality with latency.
Cons
Cons
Software is observed to have some bugs.
Discord
This is a free software that is supported by a number of various platforms including windows, MAC, android, linux. Discord not only allows voice chat but it also allows video and text chat. It is software that allows you to add your own server and the software hosts each server. The servers created are private and can be joined only through invitation links.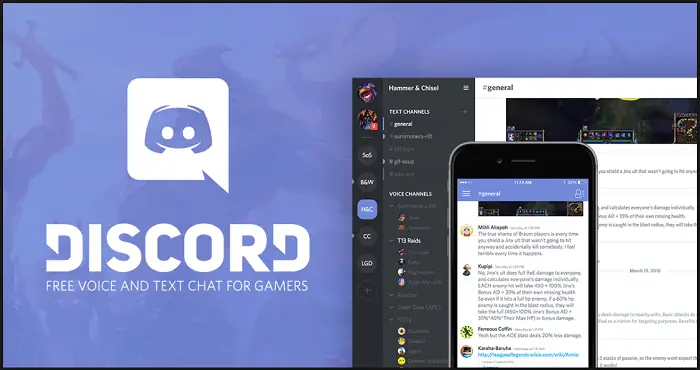 Pros
Pros
Any random person can create a server.
Offers quick setup.
Cons
Cons
If discord goes down, all the servers go down.
The servers are location specific.
Conclusion
Some of the best software listed in here will help you with best quality voice services on your windows. Now say good bye to interruptions while talking so your dear ones or while you are working on something important. We hope you choose the best software for yourself.
Hey everyone! We are a group of Computer Engineers who have dedicated their lives to tech. It's our dream to make sure that all the updates in the tech world reach everyone is simple words. Hope you have a good time on the blog! 🙂