Videos are an essential part of the digital age. YouTube and other streaming services, movies, music videos, etc., are a massive part of the information we use. When uploading videos online to social media or just storing them for the future, the average user will find the need to minimize the file size, for which they would need the best video compressor for pc.
We have compiled a list of Bide Compression Software, like:
Handbrake
Workshare Video Converter
Windows Movie Maker
FormatFactory
WinX HD Video Converter
Freemake Video Converter
Free Video Compressor
Avidemux
MacX Video Converter Pro
Final Cut Pro
Prism Video Converter
Pavtube video converter
VideoProc
AnyVideo Converter
This is where file compression comes in. Compressing your video file will minimize the file size, which means it requires lesser data and time to upload and eats up smaller space on your storage.
This is done by changing various video parameters, including audio and video bit rates, dimensions, etc. The following is a list of free video compress software you can use to compress your videos. Before compression, you may need to remove background noise in the video so that the video does not look blurry.
Top 14 Best Video Compressor for PC
Here we have compiled the best video compressor for PC. Check out all of them and let us know which is the best for you.
See also: How to Put a Watermark on a Photo Without Photoshop.
Handbrake
Handbrake is a popular, open-source video compressing software. It is available on the Windows, Mac, and Linux platforms. It is a simple and helpful tool for compressing your videos.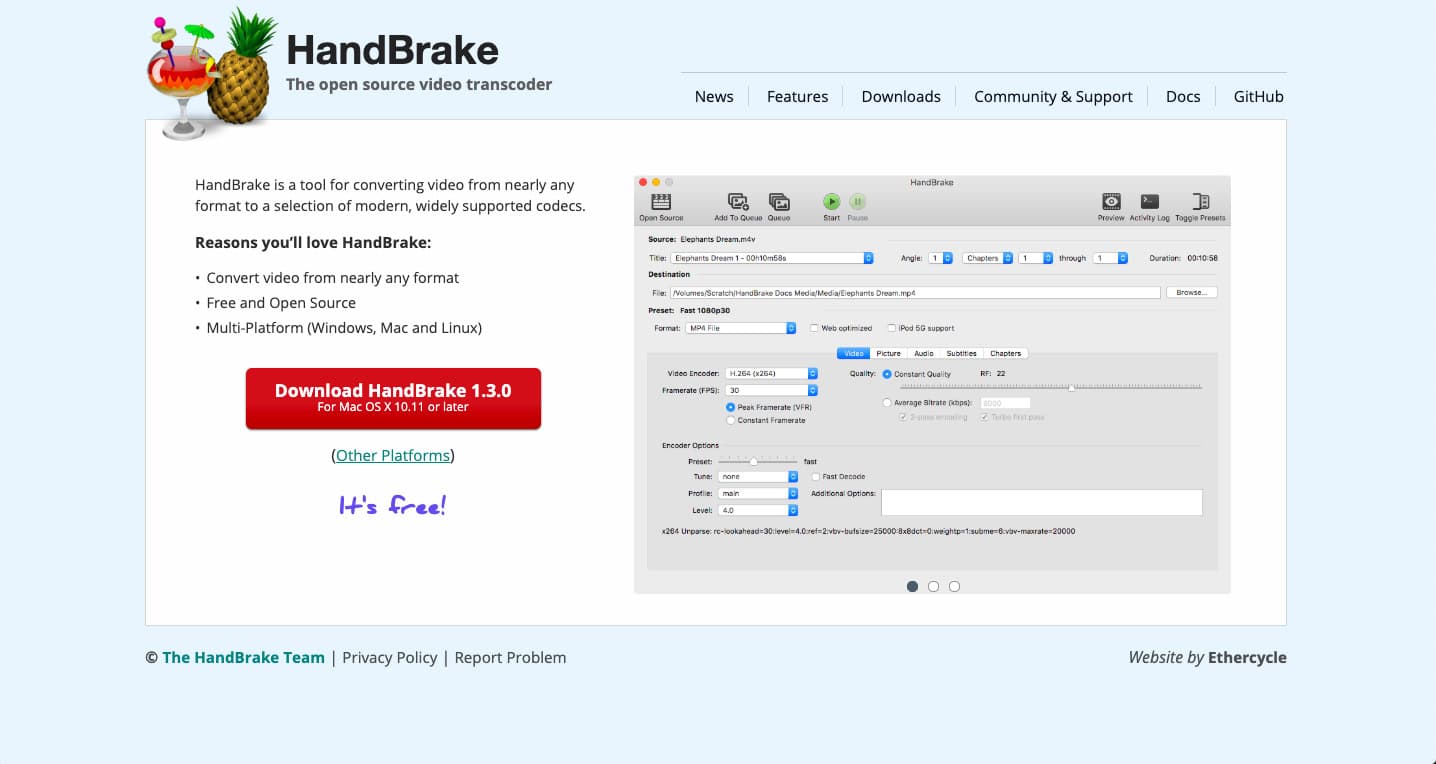 You can choose various parameters; the device has a set of pre-defined parameters. The different parameters include resolution and other ones too.
Pros
Queuing tray for batch conversions.

Live preview.

iOS and Android device preset.

Free.
Cons
Tinkering with settings requires time-intensive trial and error.

Live preview only supports the first four minutes of video.

Intimidating interface.
Download Handbrake for free here!
See Also: Data Monitoring Apps To Download For Android [Top 10] | 2023
Wondershare Video Converter
Wondershare Video Converter is not just video editing Software but also a powerful video compression software tool for video compression and conversion. It supports file formats, including MP4, MKV, MOV, VOB, FLV, AVI, and more.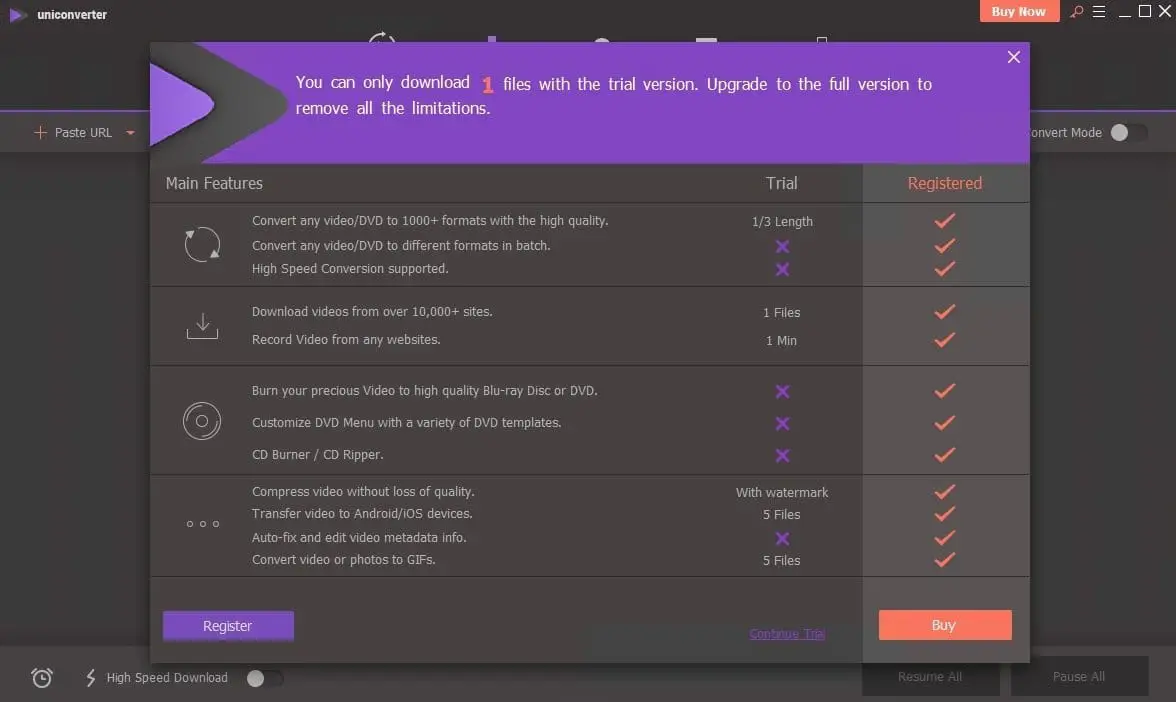 Wondershare Video Converter is one of the fastest and best video compressors for pc available. It can compress MP4 files without any quality loss. The Software is easy to use and is quite capable. However, one must upgrade to the Pro version by payment to access specific features.
Pros
This program converts your videos into different formats.

It also has a wide variety of customization.

It has a variety of export tools not found in many of the other products.
Cons
It has relatively few optimization profiles.
Download Wondershare Video Converter for free.
Refer: 4 Best Free & Paid Slideshow Maker Software for Windows
Windows Movie Maker
The list can only be completed with Windows Movie Maker. It is the best video compressor for pc and a top-rated video compressor. It is available in many older versions of Windows, and you can still get it online for download. The Software is quite simple to learn and use.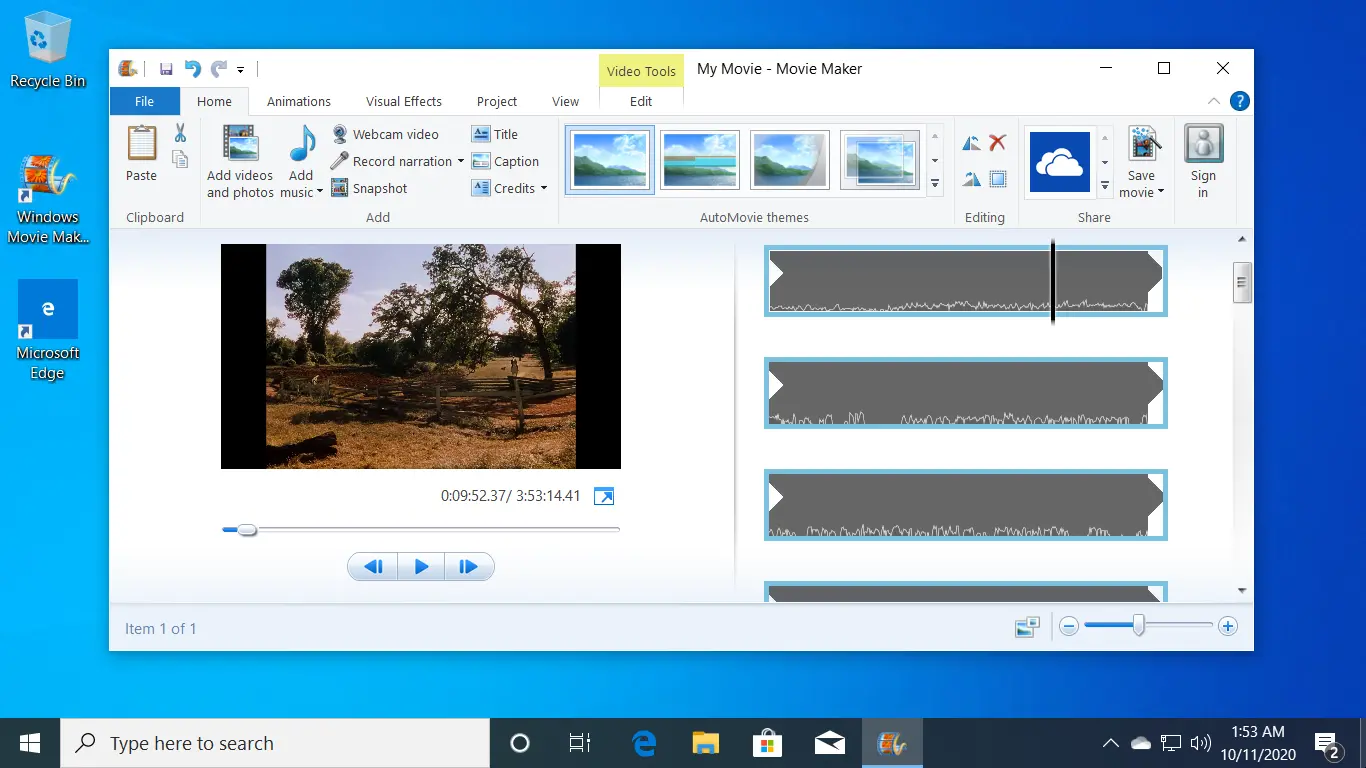 A significant advantage of Windows Movie Maker is that the compressed video file quality could be better than the original. This Video Compression Software is made possible by the program's process optimization.
Pros
Very Simple to Use.

Free for Windows Users.

You can easily export your videos.
Cons
Basic editing is available.
Download Windows Movie Maker for free.
FormatFactory
FormatFactory is an open-source Video Compression Software. This incredibly easy-to-use Software can convert or compress any video format.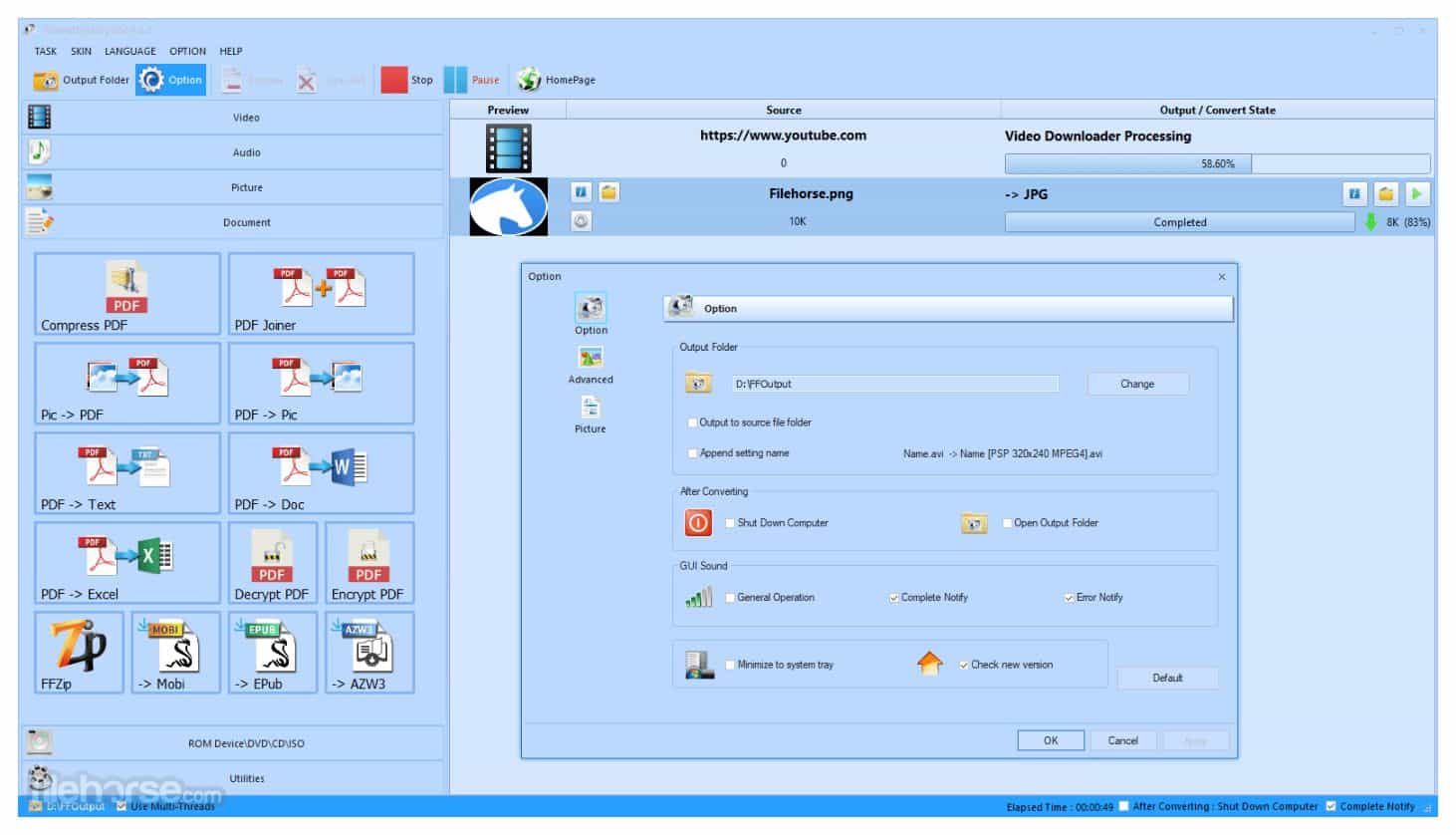 Video compression using Format Factory is quite simple as there are many preset options based on quality, size, and device where the video will be used. The more technically aware user can directly give the required technical specifications to get the required output.
Pros
It was updated and maintained regularly. The latest version, 4.3.0.0, was released in March 2018.

Supports a vast range of 62 languages.

This Software is free to download and use, even for commercial uses (as long modifications are not made to the program).
Cons
Only available for Microsoft Windows operating systems.

There exist more powerful conversion tools in the market.

The user interface has the aesthetic of a program used 15 years ago.
Download FormatFactory for free.
WinX HD Video Converter
The WinX HD Video Converter is available for Windows and Mac. It supports compression and conversion of various file formats like HD MKV, M2TS, H.265/HEVC, AVCHD, MP4, FLV, WMV, MOV, etc.

The file compression process by Win X HD is quite efficient. It supports a substantial number of video codecs, about 370. The simple UI of this Video Compression Software also adds to the WinX HD Video Converter's advantages.
Freemake Video Converter
Freemake Video Converter is another free mp4 Video Compression Software. It offers a range of desirable file formats, including popularly used ones; DivX, WMV, AVI, MKV, ROM, etc.

The main advantage of this Software is that it is easy to edit the files obtained after compression. The program's user interface is simple, too, to make it easier for even a novice user to use it.
However, to gain the whole experience of the Gold version, one has to pay a fee. But for the regular user, the free version would suffice for most uses.
Pros
Supports an extensive range of input formats.

Burns files directly to a disc.

Can merge video files.

Downloads and converts online videos.

Imports subtitles.

Works with Windows versions including 10, 8, 8.1, 7, and Vista.

Configured to work with many mobile devices.
Cons
Conversion could be faster.
Download Freemake Video Converter for free.
Free Video Compressor
The Free Video Compressor is a light video compression software. It supports almost all standard file formats as well. It is freeware that is available for personal and non-commercial use.

The user interface is exceptionally light and straightforward. This Software also lets the user set the desired video size. The Software will then change the parameters of the video file to match the desired output video size.
The set of adjustable parameters offered by the Software is quite significant because it is freeware.
Pros
Basic but detailed.

One can set File Size targets.

Tools can edit segments or change a video frame's width, height, and aspect ratio.
Cons
One has to search for help. Clicking the program/developer's link accesses an online page of instructions.
Download Free Video Compressor for free.
Avidemux
Avidemux is another Video Compression Software offering video editing and compression features. It can be used for various actions, including video cutting, editing, and encoding tools. Automation of operating projects and job queues is possible in Avidemux as well.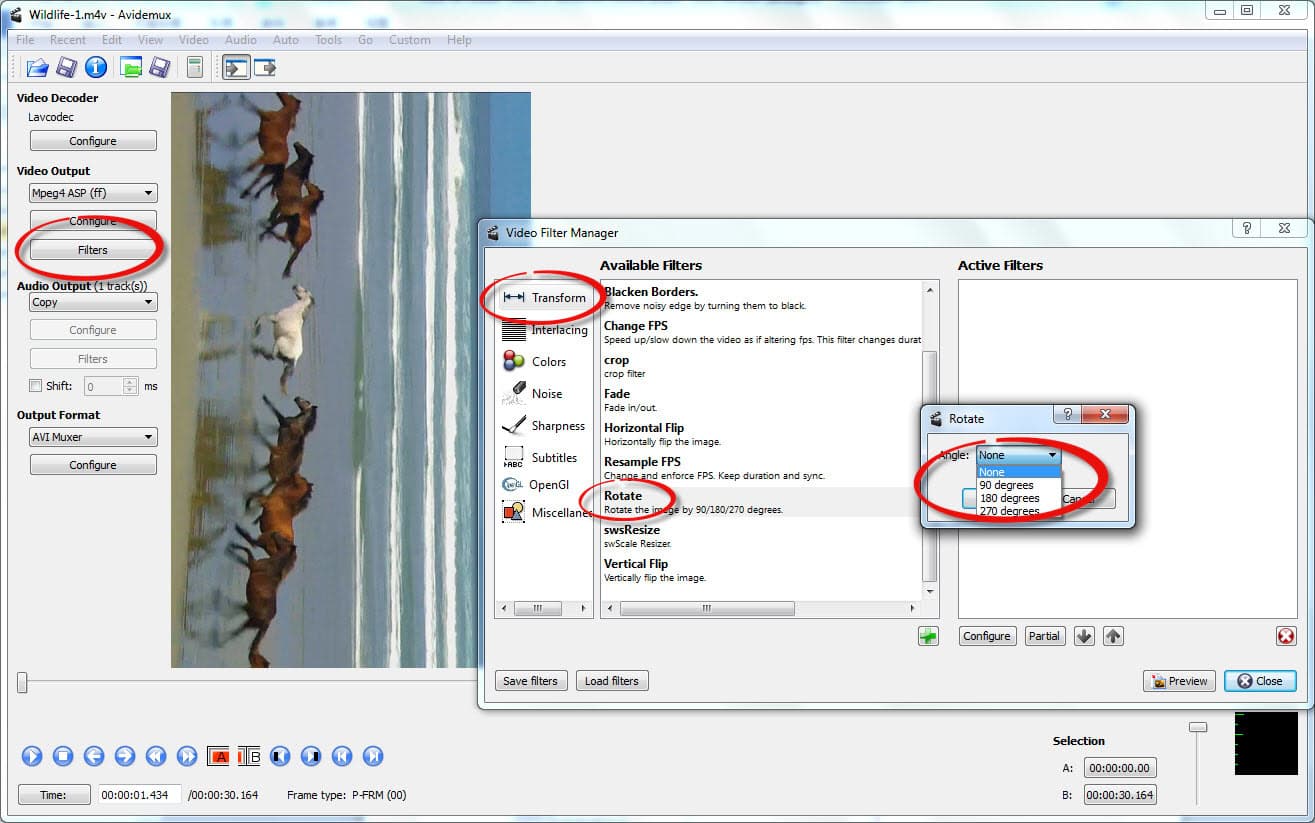 It also provides a good number of supported file formats. It is available for Windows, Linux, and Mac operating systems. Changing codec, frame, and bit rate features can be easily accessed and executed on Avidemux.
Pros
One can easily clip out video selections.

It supports standard output formats.

The interface is clean and easy to understand.
Cons
The steps involved in converting videos can be confusing.
MacX Video Converter Pro
MacX Video Converter Pro is another nifty video compression software. It is available for Mac, but a Windows version is also available. The Software is optimized to provide quick and high-quality video output.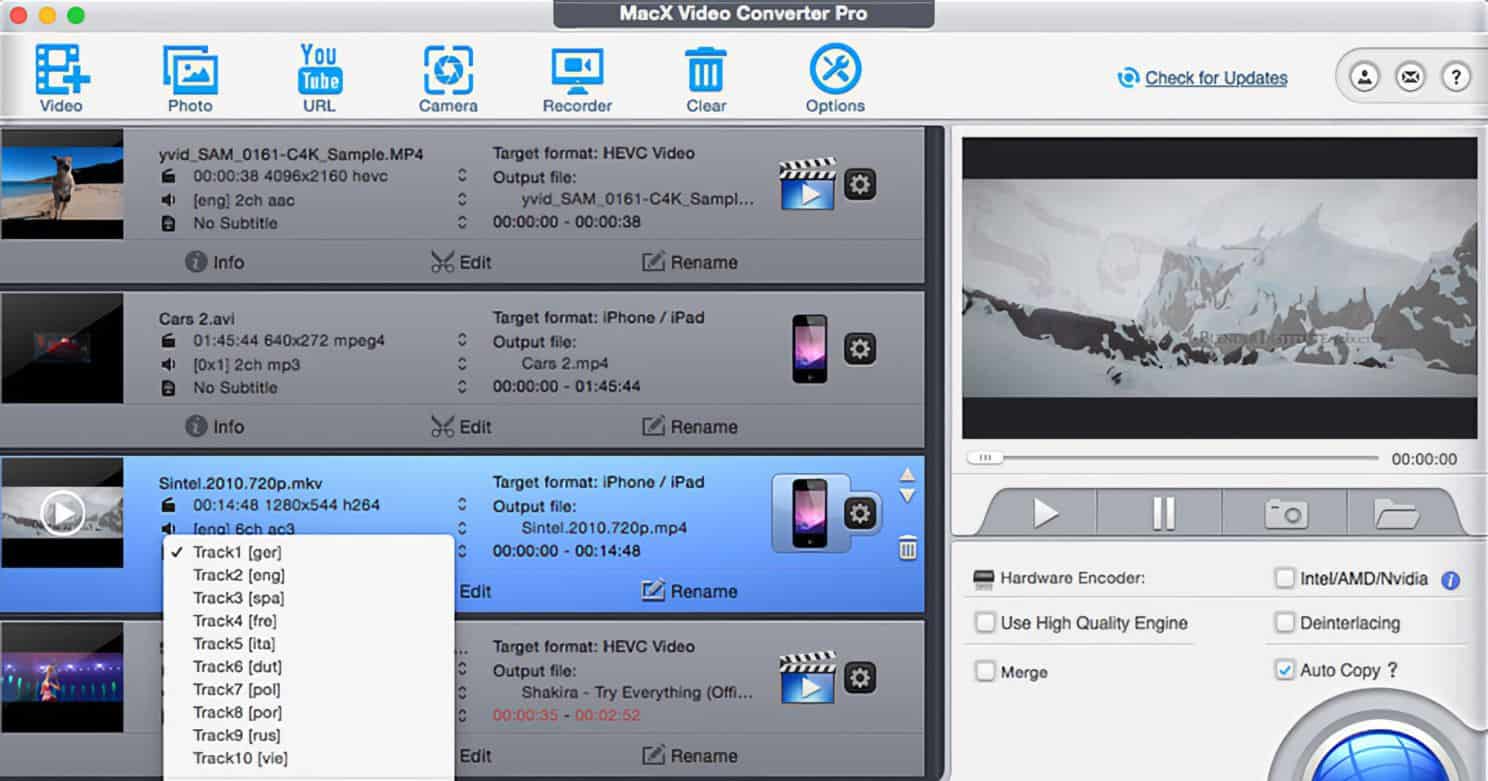 It supports a vast number of file formats and adjustable parameters. Video editing and compression tools are employed together to make this application a lot more efficient.
Pros
A wide range of supported video and audio formats.

Compatibility with smartphones.

Wide range of video editing possibilities.

Simple and easy interface.
Cons
Quite expensive Software for premium usage.
Download MacX Video Converter Pro for free.
Final Cut Pro
Final Cut Pro is another Video Compression Software. However, it is available exclusively for Mac computer systems. It is known as one of the best video compressors for pc, as it is comparatively easy to use, even for a new user, and provides decent output quality.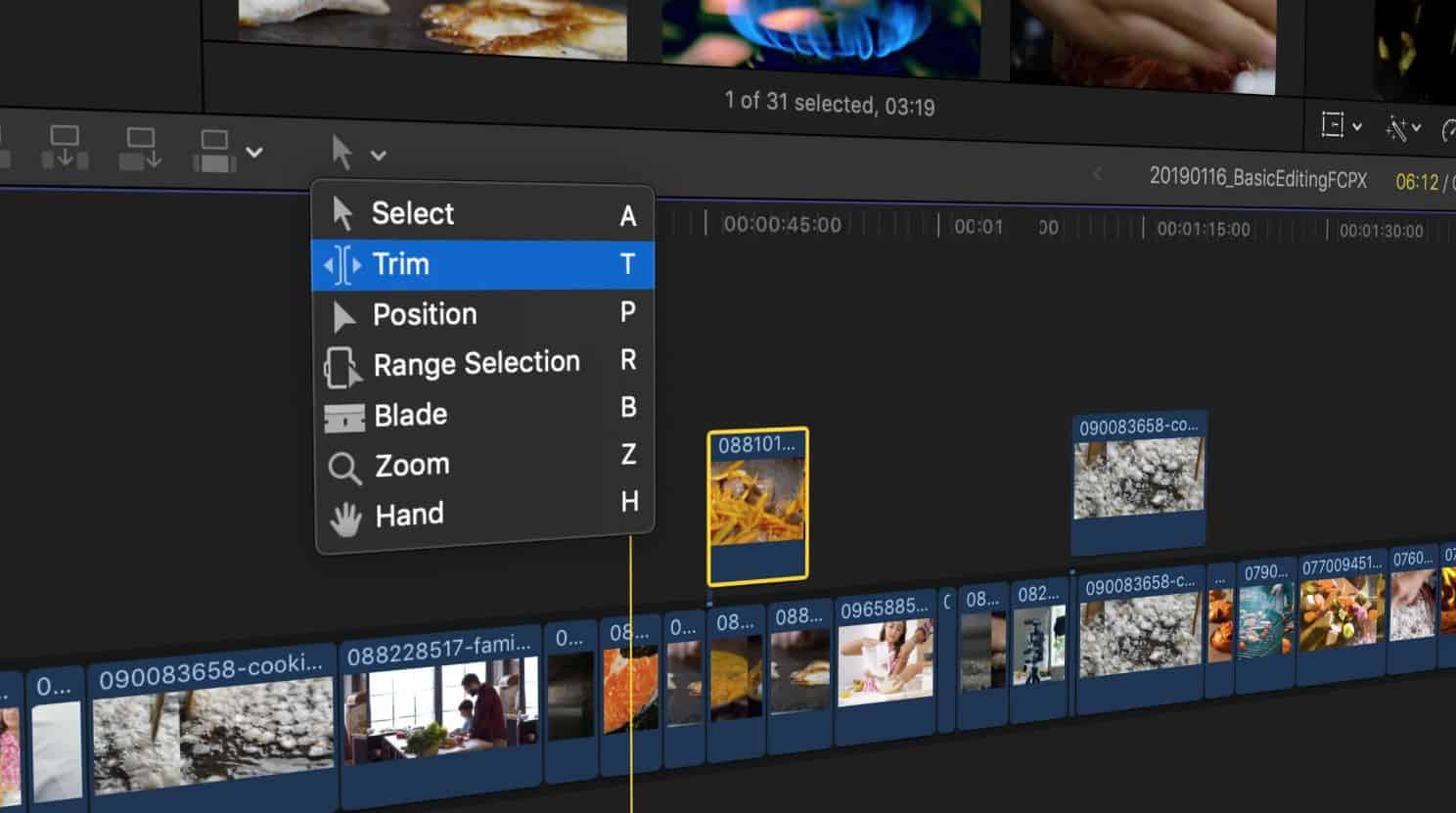 This Software also has an array of professional tools to edit input videos. But the fact that it is Mac exclusive makes it unavailable for many Windows users.
Pros
Easy to use all the features.

Very intuitive for a beginner.

Quality DVD Authoring.

Provides professional lighting correction.

Professional color correction.

Great sound editing.
Cons
Creating custom DVD menus needs improving, although DVD production is declining.

Uses up a lot of resources. This can be a problem if one works on a laptop.
Download Final Cut Pro for free.
Prism Video Converter
This compression software is one of the most comprehensive Video Compression Software that supports many unique file formats such as AVI, mpg, VOB, asf, WMV, etc.
It provides a high-speed conversion or compressing. A user can set compression or encoder rates. One can also select other aspects such as resolution frame rate, and the output file size is easy to shrink. Prism is one of the most comprehensive video converters that support many uncommon file formats such as AVI, mpg, VOB, asf, WMV, etc.
Pros
Prism is capable of converting and extracting data directly from files.

The conversion is done very quickly.
Cons
Some tools on the toolbar occupy a lot of space and are of no significant usage.
Download Prism Video Converter.
Pavtube Video Converter
Pavtube is a highly efficient video compression software. It can also convert videos as it supports many video formats, both in HD and SD qualities. It comes with default settings for video size and quality which the user can change according to their satisfaction.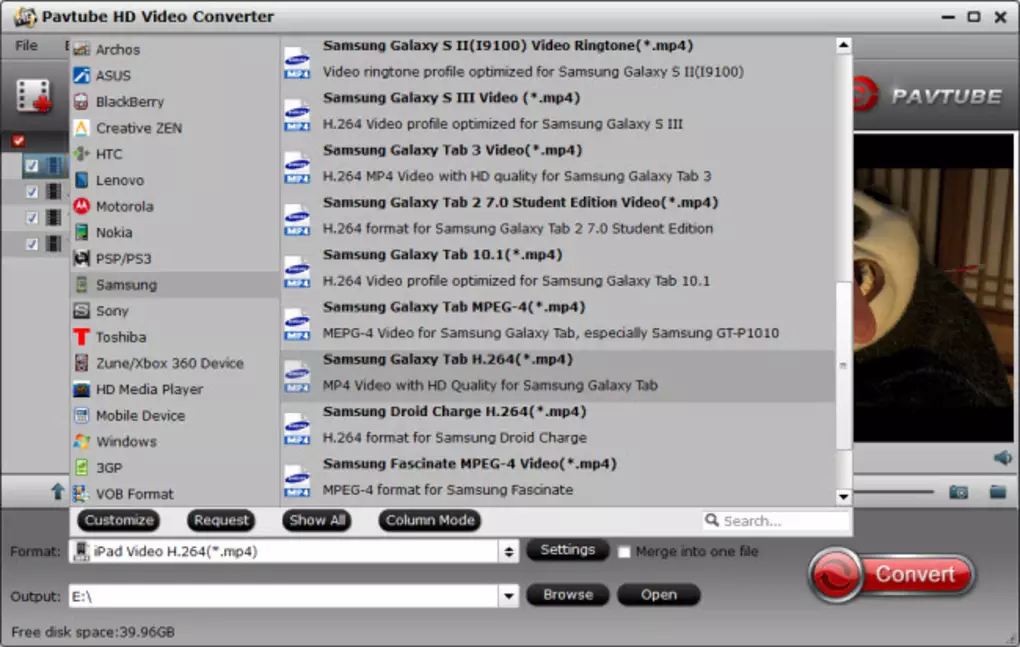 Pavetube supports batch activities in which you can apply changes to several videos.
Pros
Firstly, It offers numerous features for manipulating images and videos.

Secondly, It supports all HD and SD formats, even for audio.

This Software is compatible with nearly every device, including smartphones.
Cons
It automatically incorporates watermarks into your files while using the free version.
Download the pavtube video converter.
VideoProc
VideoProc is one of the most powerful Software that can help you to edit, crop, and compress your videos very easily. It is ideal for compressing high-quality videos and can help add filters and split and merge features. It can process videos with 4K quality.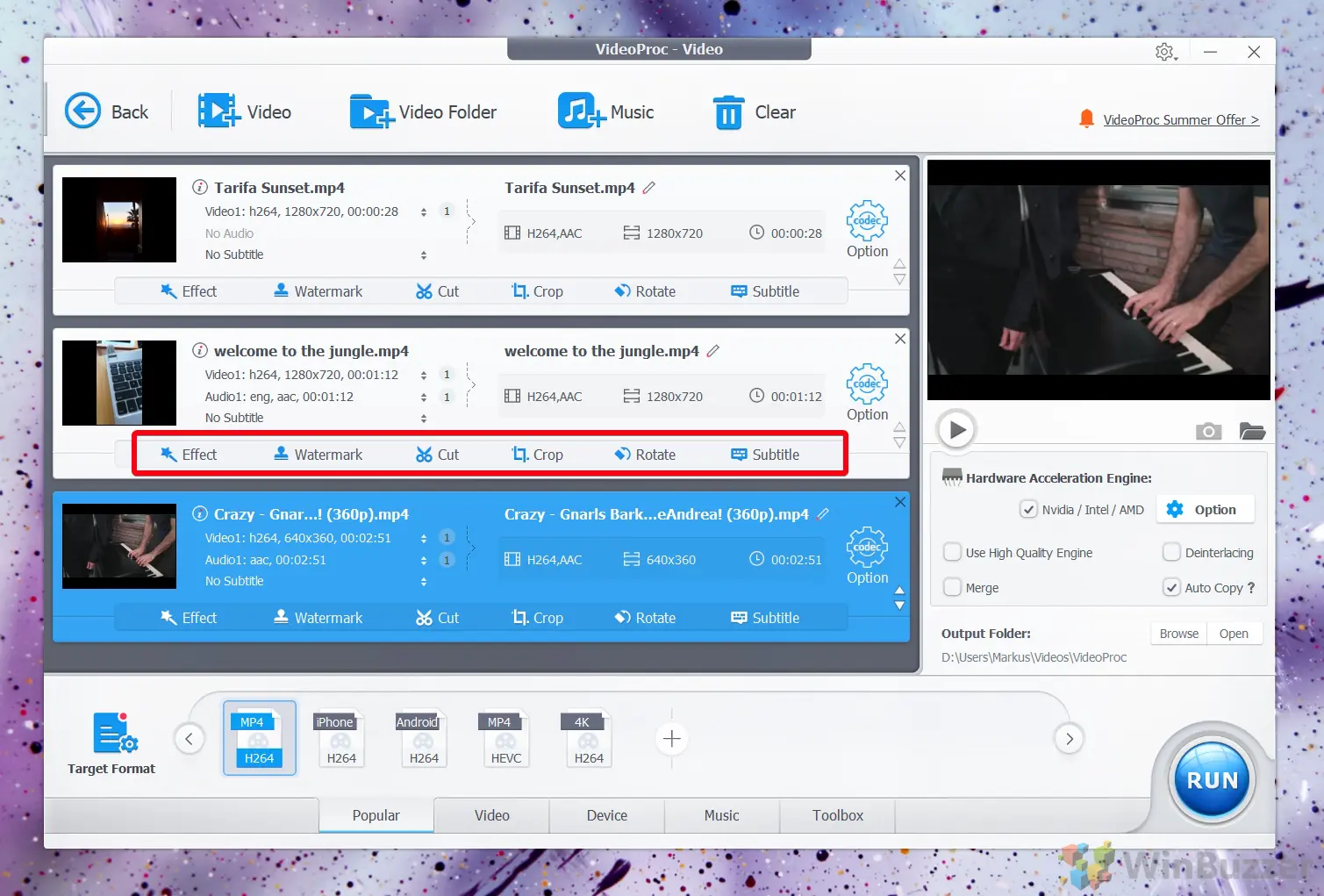 Pros
Firstly, It can help you with resizing and adding subtitles.

You can also use this Software as a video converter.
Cons
AnyVideo Converter
AnyVideo Converter is one of the Software that gets your work done with very few clicks and precision. It ensures that it provides quick compression results with support for various video formats, including MPG, MP4, AVI, M2TS, 3GP, FLV, etc. The user is free to choose between the free and paid version.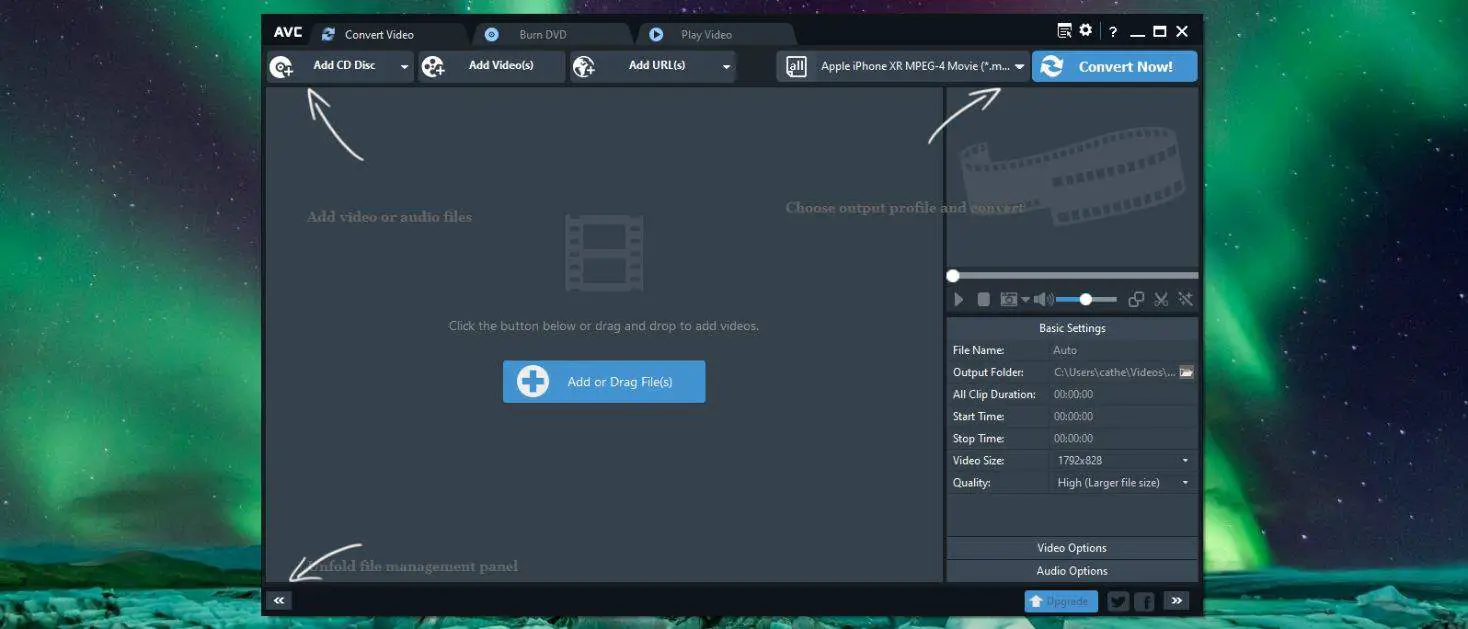 The paid version provides some advanced features, while the free version can complete your essential, necessary work. This Software can also help you to extract audio from CDs and videos.
Pros
Firstly, it Provides high video quality.

Secondly, Quick results.

Thirdly, Features for burning discs.
Cons
Advanced features are available only in the paid version.
Download AnyVideo Converter here.
FAQs
What is the best software for video compression?
You can try Handbrake as it is the most straightforward video compression software. Other popular video compressors include VideoSolo Video Converter Ultimate, Final Cut Pro X Compressor, VSDC, Free Convert, Freemake Video Converter, and Media.io.
What is the fastest video compression software?
Use Adobe Premiere Pro, Movavi Video Converter, VideoProc, Windows Movie Maker, and Microsoft Expression Encoder for the fastest video compression software.
What is the best way to compress video files?
For effective video compression, utilize tools like HandBrake or FFmpeg. Opt for formats like H.264 or H.265 (HEVC). Adjust resolution, bitrate, and trim content to shrink the file size. Use constant or variable bitrate settings, and consider audio compression. GPU acceleration can speed up processing—experiment to balance size and quality.
How do I compress a one gb video?
To compress a 1GB video, use software like HandBrake or FFmpeg. Choose H.264 or H.265 format. Adjust resolution, bitrate, and trim content. Consider audio compression. Experiment with settings to balance quality and size. After reduction, the video's size will be reduced while maintaining acceptable viewing quality.
Conclusion
Finally, This list included 14 free and best video compressors for pc in 2023. In addition, These are all free to use and are efficient in the process. Consequently, you can Compress the MP4 video the next time you plan to upload it somewhere. These tools can help you with that and more.
See also: 10 Best Apps As Picasa Replacement You Should Use
Dedicated group of Computer Engineers making tech updates accessible to all. Our dream is to simplify and share tech news with everyone.