Picasa was one of the most incredible photo and graphic kind applications or software until Google displaced it with Google Photos. Here, we see some apps that are Picasa replacements.
Here is the list of top Picasa replacements:
Luminar 4
Adobe Lightroom
Flickr
Microsoft Photos
Faststone Image Viewer
DigiKam
Google Photos
Darktable
Zoner photo studio X
Phototheca
Though google photos have taken the place of Picasa, people are still searching for an alternative to it with multiple features. And there are plenty of applications on the market, but in this blog, we will cover the top 10 options of Picasa and talk about why they are best. Of course, you must pay for some applications as Picasa replacements; some are free.
Best Picasa Alternatives
Here are the 10 best Picasa replacements you must check out.
Luminar 4
First, as a Picasa replacement, Luminar 4 is a premium AI (Artificial Intelligence) based editing software in the market. It's most potent in editing original photographs and getting technical edits using techs such as masking and layers. With the power of AI, this software automatically recognizes objects and helps to edit them selectively.
This software supports both Windows and macOS systems. Luminar is almost the same in both operating systems. But the macOS version allows settings surrounding cache size, catalog-based location, and backup options.
Users will fall in love with its easy and powerful editing process. But some professionals may be disappointed by its slow browse speed and the way it's structured.
This is a good Picasso alternative.
Visit: Luminar 4
Adobe Lightroom
Adobe Lightroom is the industry standard premium application. It may not be AI-based software like Luminar 4 but it has a vast array of processing images.
It has fast image management and organization, face detection and marking, and tools that help colour correction like experts.
 Lightroom, as a Picasa replacement, is easy to use and the best for professionals and beginners. There are two versions of Lightroom for pc users, Lightroom Classic and Lightroom. Lightroom Classic will work, save the files on your local computer, and design Lightroom to work with cloud storage.
 And most impressive part is a mobile version of Lightroom available, name Lightroom CC, that allows you to edit your image at any time.
Visit: Adobe Lightroom
Flickr
Third, as a Picasa replacement, Flickr is one of the top photo and video hosting sites for amateurs and professionals to host high-resolution photos online. It's free to encourage casual users and has premium features for professionals to share photos with clients or for commercial use.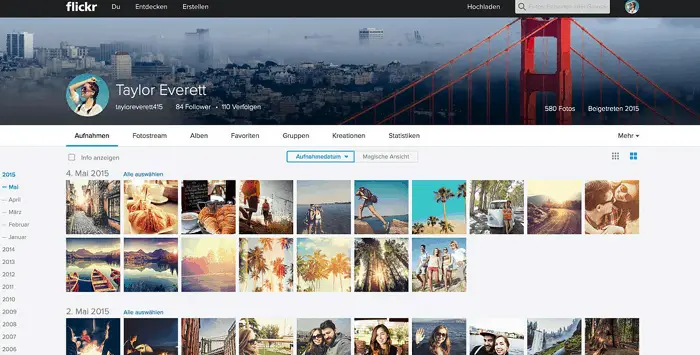 One of Flickr's great features is organizing your photos through an Album. This feature ensures your images do not appear in random places, whether people can find them all in one place.
Visit: Flickr
Microsoft Photos
Fourthly, as a Picasa replacement free on platforms like Xbox One, Windows PC, and mobiles, Microsoft Photos is one of the best alternatives for Picasa.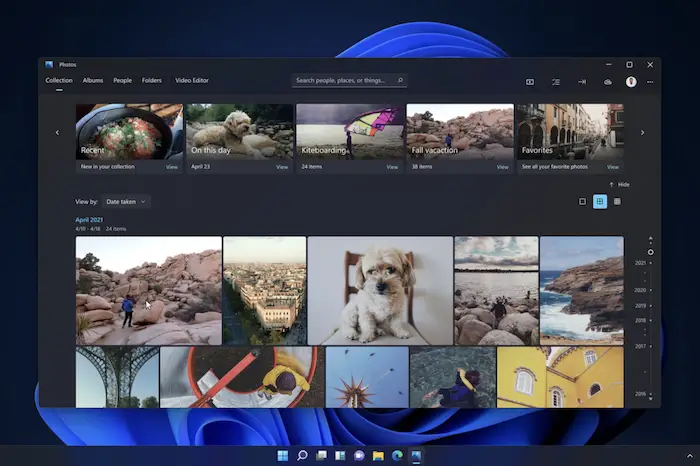 You can edit, organize photos, make videos, and do more on Microsoft Photos. Also, 3D effects like butterflies, lasers, or explosions can be easily added to make the activity enjoyable. It is a simple touch interface along with face and object detection and auto album creation.
Visit: Microsoft Photos
Faststone Image Viewer
What to use instead of Picasa? We have FastStone Image Viewer as a Picasa replacement. It is a Windows-compatible image browser, converter, and editor that supports various graphic formats.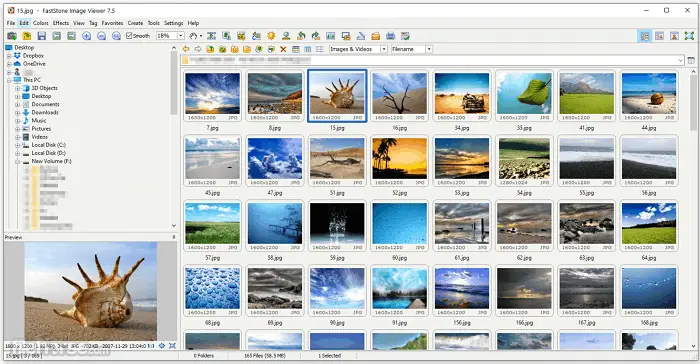 In addition, it has an excellent array of specialties such as image viewing, supervision, contrast, red-eye removal, emailing, resizing, cropping, coloring modifications, artistic slideshow, and much more.
After releasing version 7.5, the application supports audio tracks if you configure them manually. Thus, this application can be an all-in-one-pack solution for professional and casual users.
Visit: FastStone Image Viewer
DigiKam
 Digikam is an application that you can immediately start creating, importing, partitioning, editing, or taking pictures. The application has no specific customer requirements and does not come with malware or other harmful applications for the computer. To start the application, connect your camera to the application and let digiKam do the rest.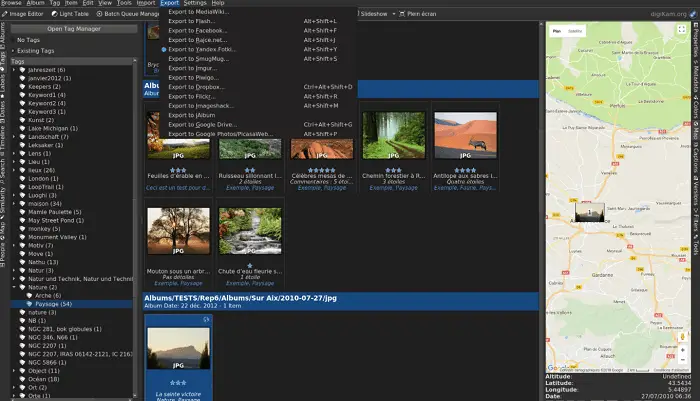 DigiKam comes with a professional photo management system with tags, compares, and processing photo collection features. In addition, it gives users the ability to load 12 and 16-bit Raw image files and work with a few depth details.
It's a free and open-source application that supports both Windows and macOS.
Visit: DigiKam
Google Photos
How can you ignore the application that replaces Picasa? I am just kidding.
Google Photos is a cloud-based storage system for your photos and videos to keep them safe, and it's free. Most importantly, It comes in handy with organizing tools, media creation tools, editing tools, etc.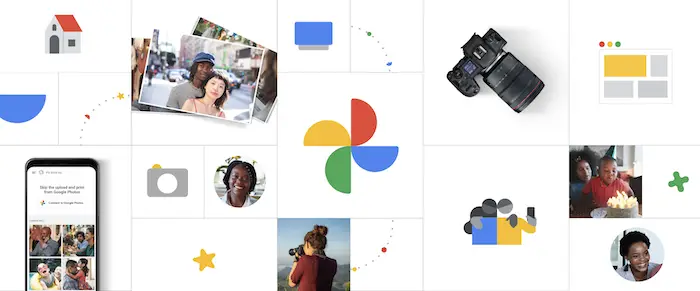 It has an attractive ad-free interface and a solid facial recognition facility.
Google Photo integrates with the Android operating system as well as computer os systems. 
The social sharing option gives you the power to share your pictures on social media. And also write a message with it.
Visit: Google Photos
Darktable
Darktable brings file supervision and advanced raw editing in one very proficient and accessible piece of software available to install on Windows, Mac, or Linux machines.
 As free, open-source software, Darktable is very powerful. Overall, Artists consider this a perfect replacement for Picasa.
Darktable requires a little refinement and some of the more complicated features of Lightroom or Luminar. Still, its capacity to prepare a wide variety of raw files. And use professional-quality color areas are great for photographers on a budget.
For those on a low budget looking to avoid premium software, it's a good choice – and the photo supervision tools it allows make it a good one of the best Google Picasa alternatives.

Visit: Darktable
Zoner photo studio X
Zoner photo studio x is a generic photo application with RAW processing images, presets, retouching, video editing, cataloguing, etc.
Therefore, It is a Picasa 3 replacement.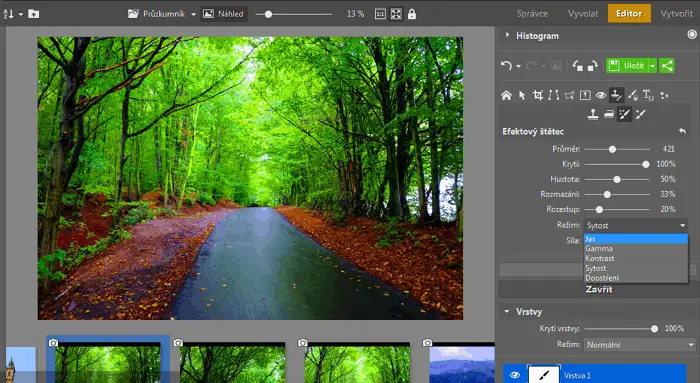 Above all, organizing empower helps to browse photos by location, GPS coordinate, and color ratings that never lose track of your editing adventure. In addition, you can turn your photo content into gifts like a photo book, calendar, and videos.
Visit: Zoner photo studio X
https://www.youtube.com/watch?v=fK39BXde3XI&list=PLMQps0Mc2__GP6pUFpmPvl_r9m3aKb6O4
Phototheca
What is the replacement for Picasa? Phototheca is intended for Windows machines and gives users a manageable means of organizing an extensive library of images — probably hundreds of thousands without slowing down their computer.
This app allows a fast and straightforward means of importing photos and videos from various references and devices.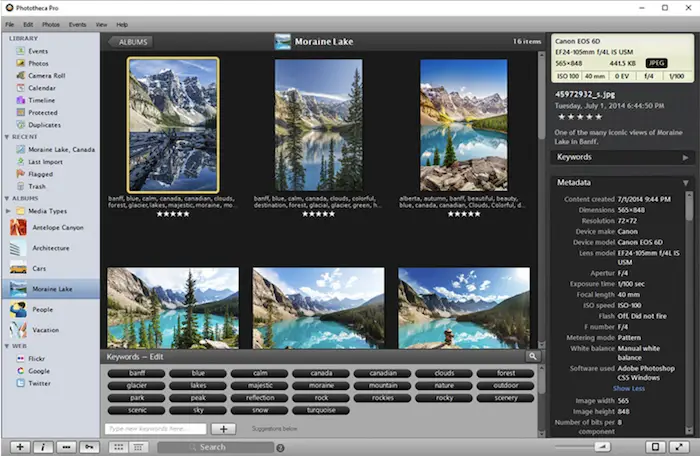 This is the last app as a Picasso replacement. You can classify your digital media according to events, dates, and keywords or drag photos and videos into albums. In addition, Phototheca is an effective and affordable choice for Picasa for Windows users.
Visit: Phototheca
See Also: MacBook Pro Camera Not Turning On Error
FAQS
What is the best substitute for Picasa?
The most used substitute in place of Picasa by the users are Luminar Neo, Adobe Lightroom, Google Photos, and Darktable. Try Adobe Photoshop Elements, Zoner Photo Studio X, and Microsoft Photos.
Is there a new version of Picasa?
According to Google, Picasa has been modified into a new application, Google Photos, with more features and smooth functionality across the web.
Who took over Picasa?
The Google company acquired Picasa in 2004 over Windows and macOS. This app surfs on the web for free and has similar yet more advanced features than Picasa.
Is Picasa still usable?
No, Picasa is not officially available for users. The photos and albums can't be added to it now. However, you can get your uploaded images and videos from it by backing them up over Google Photos.
Conclusion
In conclusion, what is the best Picasa replacement? Meanwhile, the choices for editing are pretty fundamental. But if you have a massive archive of images that need systematic organization.
Dedicated group of Computer Engineers making tech updates accessible to all. Our dream is to simplify and share tech news with everyone.