Twitter (It's what happening) is an American social networking service through which users can post and interact with other users with messages known as "tweets". Users can access Twitter through its website interface or the mobile app. In this article, we will teach you how to change Twitter handle.
To edit your Twitter username, follow these three simple steps:
Log in to your Twitter account and go to your profile settings.
Click on the "Edit profile" button and locate the "Username" field.
Type in your desired new username and click "Save" to update your Twitter handle.
Twitter was one of the ten most-visited websites in the year 2013.
See Also: How To Fix Twitter "Something Went Wrong, Try Again" Error
See Also: Top 6 Closet Organizing Apps For Android [Latest 2023]
What Is Twitter
You all must be thinking that why is she just bragging about Twitter? Where there's why you all also should start using this:
You can follow the work of experts in your field.

Build an and productive and helpful network for yourself and others too.
Keep yourself updated with all the latest news and updates from all the sectors and fields.
Meet new people, new culture.

Expand your horizons.

Express yourself.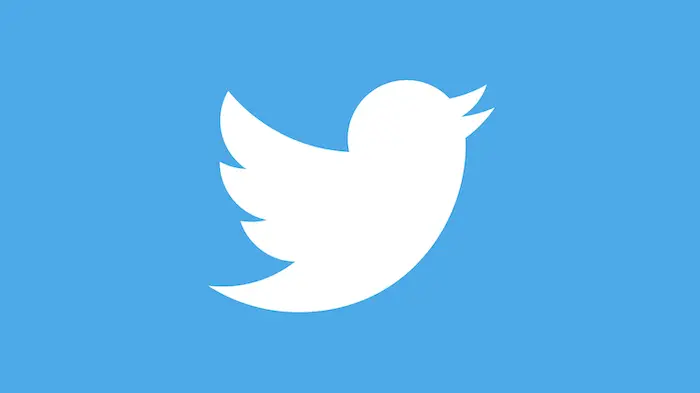 This article is about how to change your Twitter handle or also known as your Twitter username. This is nothing but the thing which appears with the ''@" symbol, and it is unique to every account.
The Username is needed when you are logging in to your account. People search by your Username. As now you all know the importance of Username, keeping a straight-to-the-point username can help build your network.
See Also: 13 Awesome House Building Games For This Winter Vacation
About Twitter handle
Your Twitter account's unique identifier is known as a handle, commonly referred to as a username. You must use it when signing up for Twitter and logging in. It mentions your account in comments and tweets and sends and receives direct messages. Each username may be unique on Twitter since a handle distinguishes you from the rest of the users and serves as a unique identity for each account. Additionally, other users can search for your account using your login.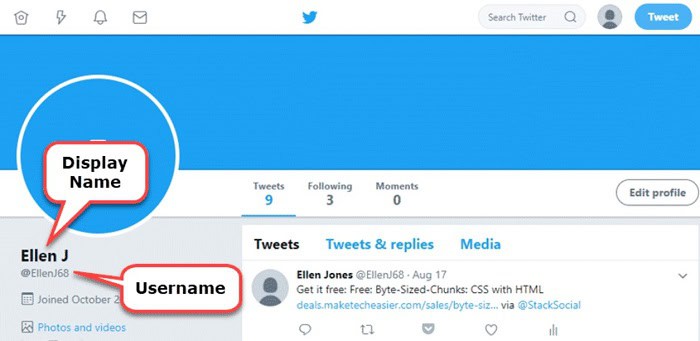 Your username need not be your real name; it might be a phrase, a meme, or a random string of letters and digits. However, it cannot contain offensive language or anything else that would go against Twitter's regulations.
Whether you utilize Twitter for personal or professional purposes, choosing the appropriate username is important for your brand and marketing plan. However, with a growing Twitter user base, it can take time to locate an appropriate handle.
See Also: How To Create A Twitter Word Cloud? Complete Guide
What Does The Twitter Handle Consist Of
Lowercase and uppercase letters from A – Z.
Numbers from 0 – 9.
It must be more than four letters or characters and less than 15 letters or characters.

No spaces allowed, only letters, numbers & underscores.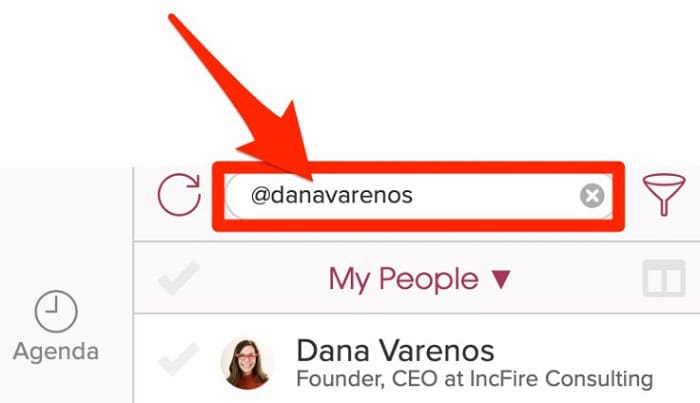 How will your Twitter handle look?
@TechyHost 
How will your Twitter URL appear?
https://twitter.com/TechyHost
Things to Consider
Twitter doesn't place such restrictions on its users, unlike Instagram and Facebook, where you can switch your username once every two weeks or month. 
 Here are a few considerations to make before changing your username:
Your following list, posts, and interactions will remain the same by changing your Twitter account, and you can keep all of the followers you've gained over the years.
If your Twitter account has been confirmed, altering your username will nullify that verification, and you'll have to reapply.
Before you change your handle, let your followers know. They can then use your new @ to direct message, mention, and reply.
Make sure to update any references to your Twitter account on your website, mail address, business cards, social media accounts, or other marketing materials if you operate a business account. By doing this, you make sure your audience is following the right story.

When you change your handle, other Twitter users can still use your old one.
See Also: Complete Guide On How To Uncensor Twitter
What Is The Difference Between Your Twitter Handle And Twitter Name
Twitter handle is unique, whereas Twitter name doesn't have to be unique. The Twitter handle has a maximum of 15 characters, and the Twitter name can have more than 15+ characters.
See Also: 10 Best Free Mac Media Players To Download In 2023
How Do We Choose An Effective Twitter To Handle
It seems to be a simple task, but it is not what it is. The users of Twitter are growing day by day. Then finding an ideal or perfect handle would be a bit of a task.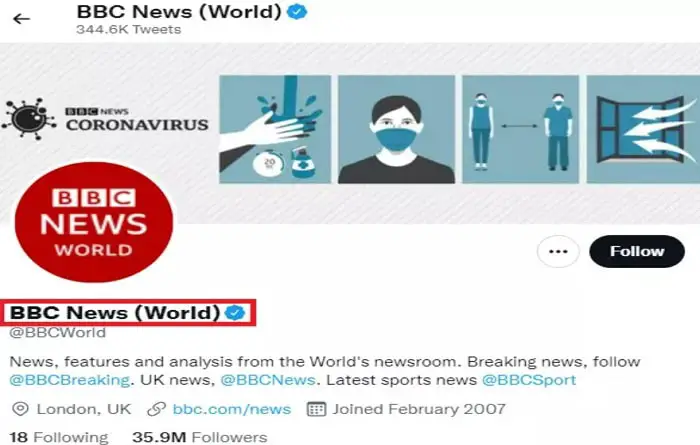 So here are a few tips on how to choose your ideal Twitter handle before going into how to change your Twitter username:
If you have a business, you can always use 

"HQ'

' (Headquarters).

App companies can use

the app

on their Twitter handle.

Use

"The'

'.

Use

"I am'

'.

Companies and groups can begin their Username with

"we are'

'.

Simple and OG user your name. *wink*
How To Create A Twitter Account
I'm just talking about the Twitter handle, but how do we create a Twitter account? So, let's learn before getting into how to change Twitter name:
Firstly, Sign up on the Twitter website or app.


Build your profile by choosing a profile photo. Add bio. Follow people.

Tweet and enjoy!
Now that you have created your Twitter account, follow the topics you like and customize the Twitter experience if you don't know how to change twitter handle.
See Also: 6 Alternatives To Omegle | Safe And Best Sites Of '23
Causes of the Change
Twitter usernames are crucial because they represent the online persona you wish to project and can influence how visitors see your profile. You may also want a recognizable handle on all social media platforms so people can discover you easily.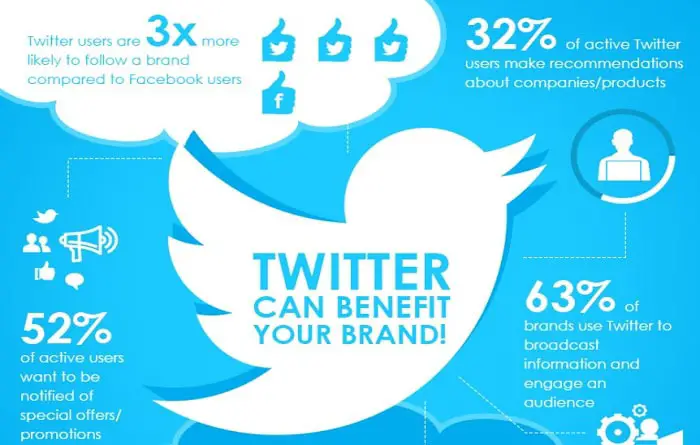 Perhaps it is time for something fresh if you (as an individual or business), whether a new or long-time user, feel that the existing Twitter handle no longer represents your personality or brand.
Changing your handle can be done for several reasons:
Rebranding

Misalignment

Embarrassment

Decadent aesthetic

Unreliable Username

Other social media accounts are inconsistent with this one.
How To Change Twitter Handle
Let's look at the ways to follow if you don't know how to change Twitter handle
For IOS & Android
Go to

Settings and privacy

 and click on 

Account.


This is the way to do it if you don't know how to change your @ on Twitter.
See Also: How To Remove Write Protection On Micro SD Card
For Laptop
Firstly, Open the website and click the

more

 (horizontal three dots) button from the 

side menu

.

Secondly, Click on

settings and privacy

.

Thirdly, Click on

Account

and further on.

Twitter will ask you to type your password to know it's you.



Below the

account information

, you have to update your 

Username

 in the 

username field

. If it's already taken, you will be asked to choose another username.
Finally, This is the way to do it if you don't know how to change your Twitter handle using the web browser.
On the mobile web: [change Twitter handle]
You can access Twitter's mobile website using the browser on your tablet or phone. The mobile version functions similarly to the desktop version but has been modified.
To change a Twitter username using a mobile browser, follow these steps:
See Also: 5 Best Ghost Hunting Apps For Entertaining Paranormal Activities
What Happens If Your Handle Is Taken
It will be best to seek them via Twitter if you are already a user and know their desired Twitter username. However, what about the Twitter handle you wish is currently in use by somebody else? You have a variety of alternatives at your disposal, including:
Ask the owner of the Twitter handle you want and whether they would be willing to share it.
You can file a grievance with Twitter if your company has a trademark.
Get inventive and delete vowels or substitute some of the syllables in the handle with numbers.

If the user with your desired handle is inactive, contact Twitter.

If you're a company, you can use terms like "HQ," "INC," and locality in your username.
It should be noted that selling and buying Twitter handles is prohibited. It will result in the deactivation of your account.
How to Proceed If a Username is Accessible but Unable to Be Selected
Occasionally, you cannot take it even if a username claims to be available. There are mentionable causes for this.
You've used certain words in your username, such as "Admin" or "Twitter." 

The Twitter terms and conditions state that you must have an authentic account to use these elements in your Twitter handle.
You used symbols that Twitter does not allow, such as dashes, spaces, or other characters. 
Twitter does not permit you to use any other characters for your handle besides underscores, hyphens, and number characters (1–9). To avoid them, attempt to do the following. 
The account's owner may have had their access to it suspended or deactivated. Twitter places an account in standby mode when it is deactivated. 
In all other words, it delays ultimate removal to ensure that the user has 30 days to reactivate it. As a result, the username won't be yours to claim if you try. 

Your username is excessively long. If so, you should attempt to keep the character count to 15 or fewer.
Obvious Effects of Changing Your Twitter Handle
You'll Immediately Lose Followers. By changing your Twitter handle, you are not losing followers. However, it will influence your base of supporters or followers. People need help locating the reason for your change in handles. Comments made with your previous handle are not linked anymore to your account.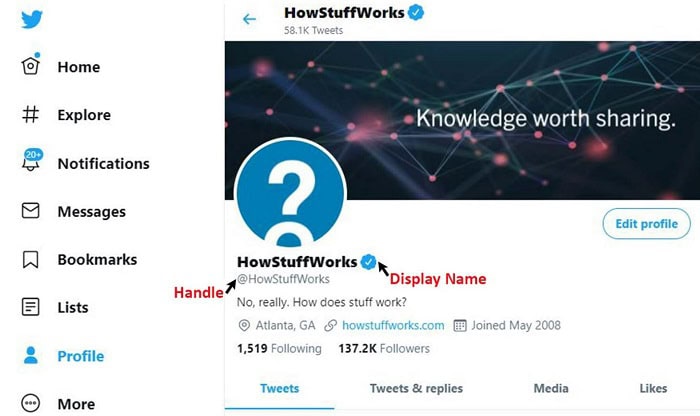 Furthermore, your following extends beyond those who already do. Some individuals remember your profile URL and often read your tweets. Such a following will also be lost to you.
FAQs
Can I purchase a Twitter handle?
Understand the regulations. The fact that Twitter doesn't endorse transactions is a key guideline for obtaining a handle. Attempts to sell, buy, or negotiate other kinds of payment in return for usernames are also infractions and may lead to permanent account suspension, the company's rules state.
On Twitter, should I go by my real name?
Your Twitter identity is your username, identified by the at (@) sign. Your real name ought to be your username, if possible. You should think carefully about your Twitter handle before creating a new account.
How did your previous Twitter handle end up?
Your previous username is no longer usable once Twitter has saved your new one, making it available for another person to use. Your following number, earlier tweets, and the entirety of your profile are all still the same. For your followers to remark or respond to your new username, it is preferable to let them know that your Twitter handle has changed.
Conclusion
To conclude, we believe with this tutorial, we have guided you on how to change Twitter handle. In addition, pinning tweets is one of the best features available in the history of Twitter. Find out how to pin any tweet using 3 methods.
Dedicated group of Computer Engineers making tech updates accessible to all. Our dream is to simplify and share tech news with everyone.