Every creator knows how much it costs to use Adobe After Effects on our systems. It's been used by professionals worldwide. Every Studio has a subscription. But as an individual creator, you cannot. Because you barely make half of what it costs. There are multiple ways to get the After Effects editing app on your system. So, what do we do? How do you certainly find an After Effects alternative?
Here's the list of best after effects alternative apps: –
Blender

Nuke

Hitfilm Pro

Flame 

Redgiant Effects Suite

Motion

Natron

Motion Studio 3d
We have found you nine apps like Adobe After Effects that you can use in 2023. But, if you need to edit your video, you can check out this article about the best Video Editing Software so that you can start editing videos. Similarly, check the article from our site that lists the video editing software for Mac if you're a Mac user.
Top 10 After Effects Alternative Apps
After Effects is software used for visual effects, motion graphics, and compositing software designed and devised by Adobe Systems. Most importantly, it is used in the post-production process of modern filmmaking, video games, and television production. To sum up, After Effects is specialized in keying, tracking, compositing, and animation. Therefore, these features make AE the best visual effects platform ever.
Adobe prices After Effects at $20.99 per month. There is no free version available, but Adobe sure offers a free trial for new users.
Blender
Blender is an open-source 3D design suite. It sustains the entirety of the 3D pipeline, including modeling, rigging, animating, simulating 3d objects, and rendering. It is also used for compositing, motion tracking, video editing, and game creation. The multiple usages of this app make it popular among creators because it is a free alternative to After Effects. It is a free After Effects Alternative.
Advanced users utilize Blender's API for Python scripting to customize the application and write specialized tools. Blender is suitable for individuals and low-budget studios who profit from its cooperative pipeline and reactive development approach. It is an After Effects free alternative app since Blender does not charge a dollar to users.
Download: Blender
Nuke
Nuke is visual effects and digital compositing software first developed by Digital Domain and utilized for television and film production. It is available on Microsoft Windows 7, OS X 10.9, Red Hat Enterprise Linux 5, and newer versions. It is a paid software but a good After Effects Alternative.
Nuke is an effective node-based composite editing tool, the best among the Nuke family. Nuke's adaptable and rugged toolset assigns teams to create pixel-perfect content, whether you prioritize blockbusters, animation, or episodic content.
Download: Nuke
See Also: Top 7 Free Raw Image Editor Software | [2023]
Hitfilm Pro
HitFilm Pro is an industry-leading video editor that provides everything you require to construct dynamic and snappy edits. You can duplicate, snip, and sync with leading animation and audio modifying tools embedded in the editor. After that, you can slash your way into getting polished films and videos.
HitFilm works at lightning speed using its own multi-core and GPU accelerator system. Our distinctive sequence and compositor prefetcher has improved your playback performance without compromising workflow. Therefore, it is the Best After Effects Alternative.
This software supports many media file formats. They use the most commonly used video, image, and audio file types and various 3D file formats.
Download: HitFilm Pro
Flame
Flame 3D VFX and software provided powerful tools for 3D compositing, visual effects, and editing. An embedded, innovative surrounding means more instantaneous compositing, avant-garde graphics, color correction, etc.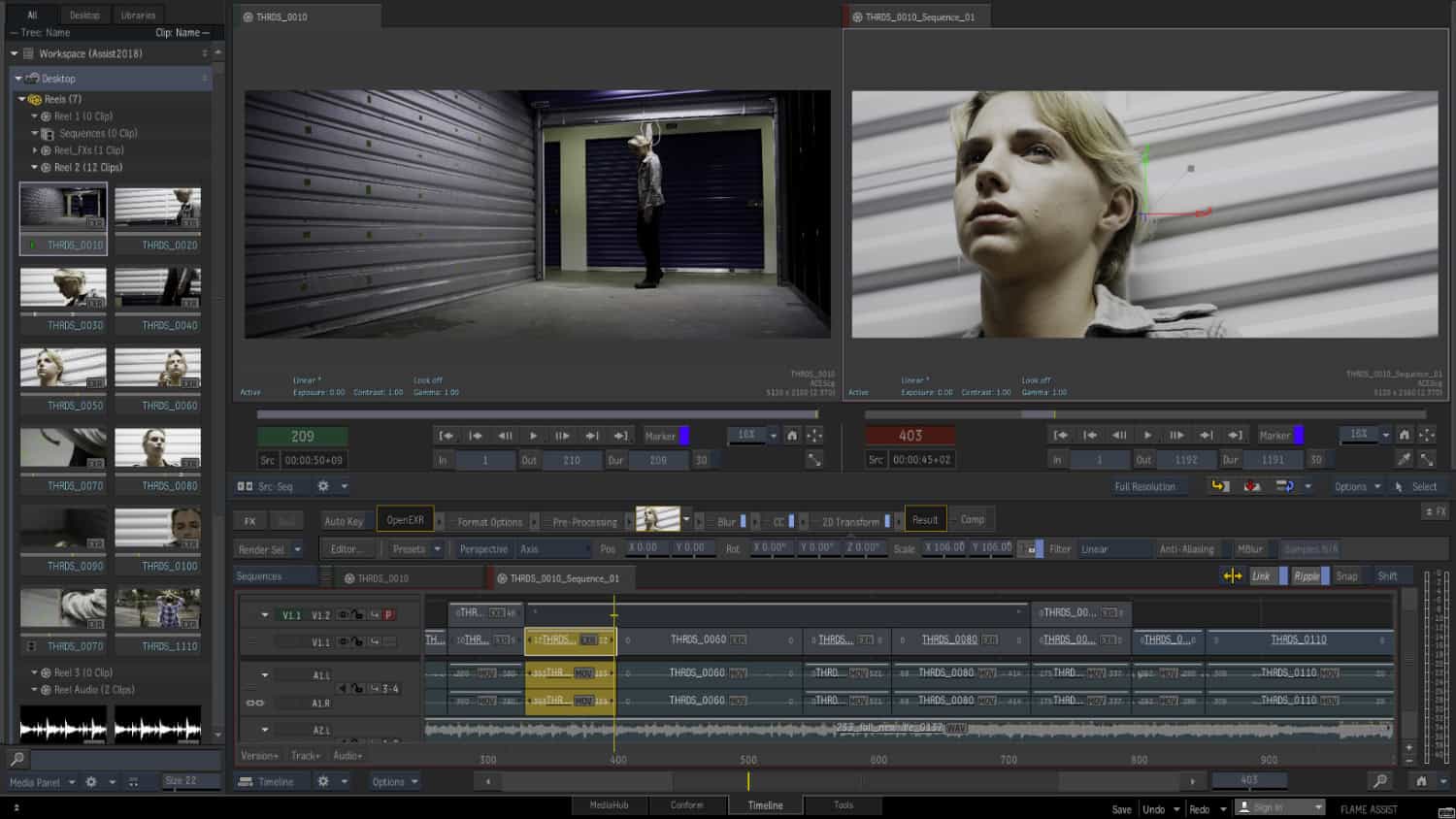 Secondly, you can edit, composite, and color correct in one environment without toggling between software.
Download: Flame
Redgiant Effects Suite
The Red Giant Effects Suite (Download) is a compilation of software plugins designed to forge characteristic visual effects. These visual effects sure add weight to your production.
Magic Bullet is a plugin for color correction. With emphatic real-time color grading tools, video denoising, and embellishing retouching, you'll have everything you require to produce immaculate footage.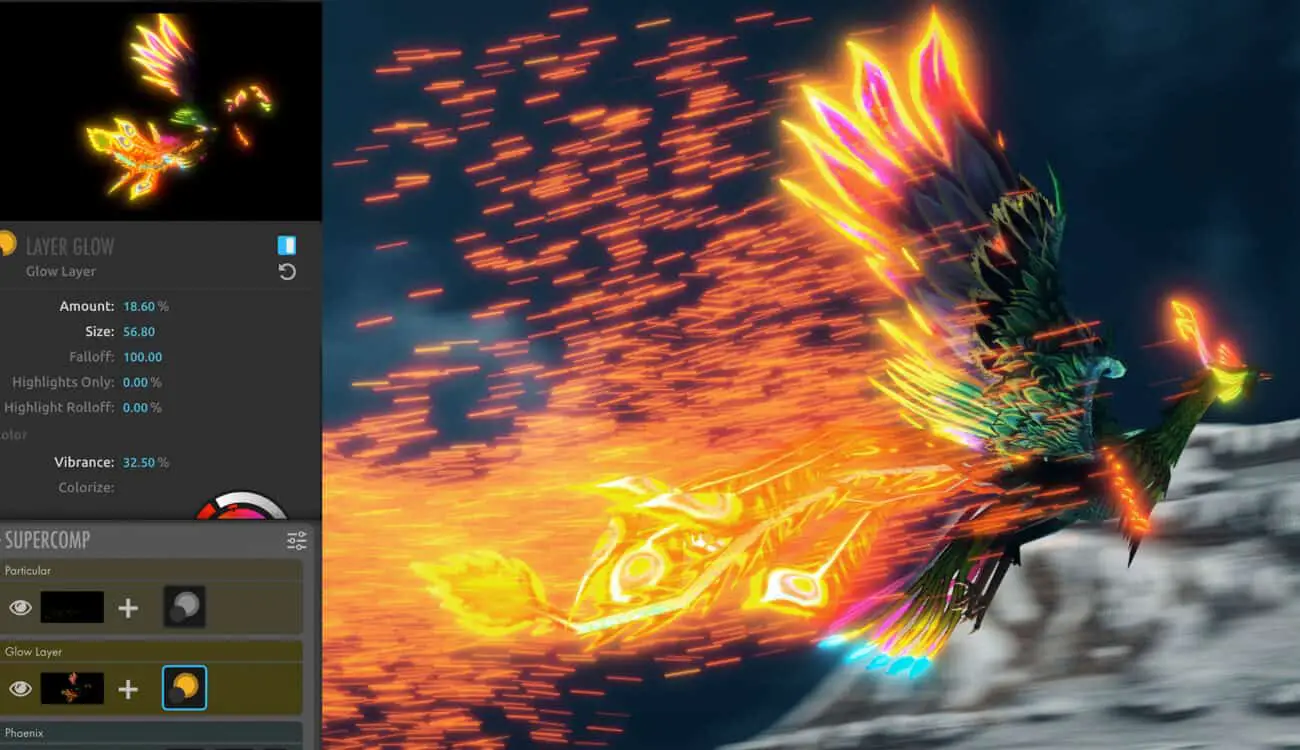 VFX is a plugin for keying, tracking, cleanup, and visual effects compositing right inside After Effects. VFX allows you to create seamless composites and offers swift, precise motion tracking, lens distortion, and object replacement/reduction tools.
PluralEyes examines the audio from your cameras and audio apparatuses and syncs them together in beats with a single button.
Visit: Red Giant Effects Suite
Motion
Motion is a robust motion graphics software that makes it painless to develop cinematic 2D, 3D, and 360° titles. This app makes the best After Effects Alternative with fluid transitions and realistic effects in real-time. It is optimized for the Apple Silicon chip and the Apple Neural Engine.
So, with astonishing performance, it lets you produce and playback stunning visual effects and motion graphics at incredible speeds.
Download: Motion
Natron
Firstly, Natron is a powerful Digital Compositing tool that handles all your 2D and 2.5D needs. Its robust OIIO formats and OpenFX architecture make Natron the most flexible open-source compositor for the visual effects community. Its interface functionally is the same across all macOS, Linux, and Windows platforms. It's subsequently considered a good After Effects Alternative.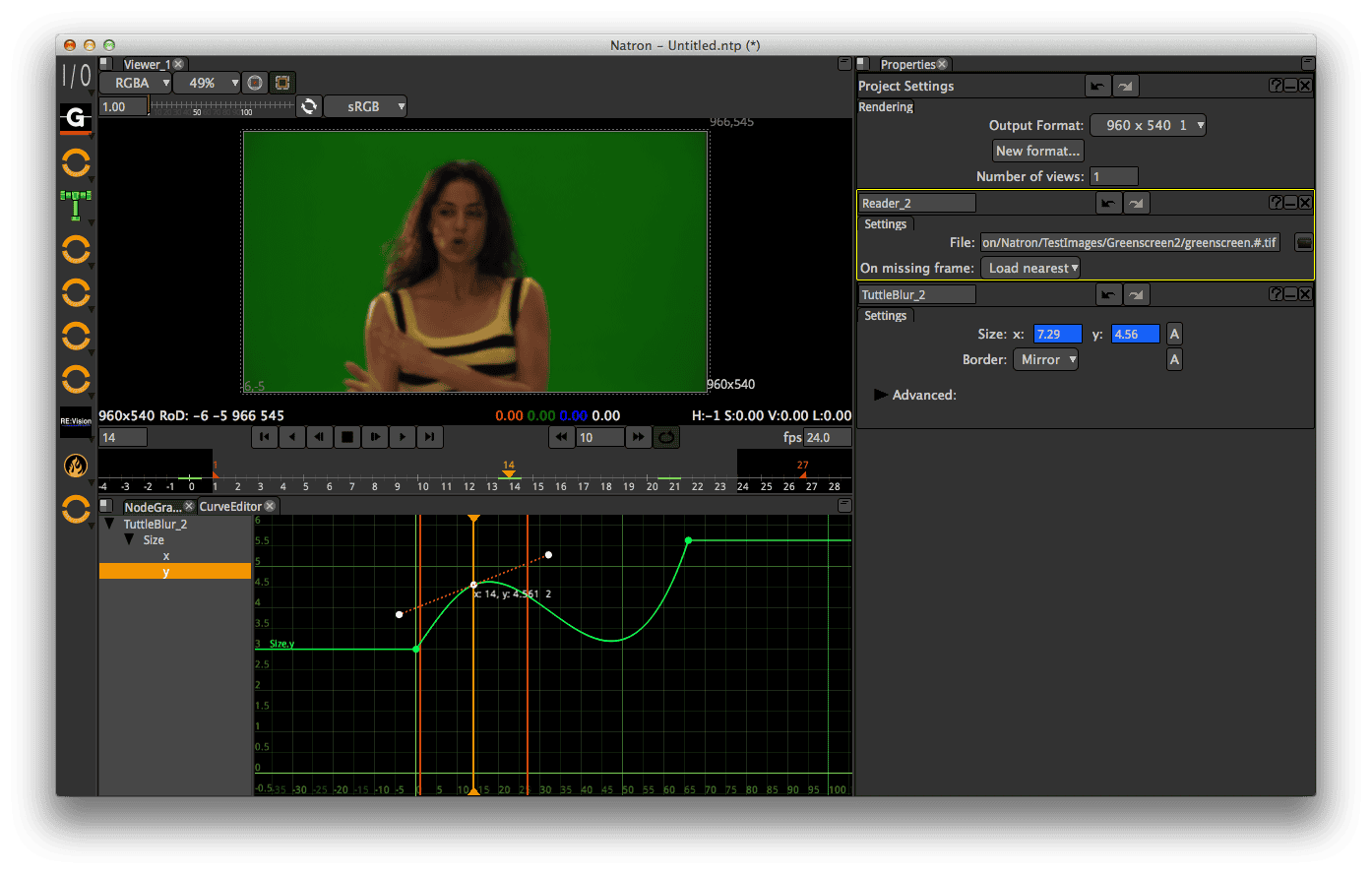 Secondly, it has powerful keying, roto/roto paint, and 2D tracking tools. These tools are the staples for all current film production projects requiring visual effects.
Download: Natron
See Also: 5 Best Free Green Screen Software To Use In 2023
Core Motion Studio 3d
The Motion Studio 3D allows you to add unique proportions to video production. You can construct custom titles, 3D animation, and stunning effects for your movies. It's subsequently the best After Effects Alternative.
Secondly, you can generate 3D graphics, titles, and animated text to entice your viewers. Hundreds of preset embedded into the Studio make it effortless. It employs high-end particle effects, including fire, smoke, bubbles, etc. Adding naturalistic motion blur to moving objects and creating or importing 3D models to elaborate or animate.
Download: Corel Motion Studio 3D
Blackmagic Fusion 18
Finally, the list comes to an end. Blackmagic Fusion is an advanced compositing tool for visual effects artists, motion graphic creators, and 3D animation artists. It features a powerful node-based interface that allows you to quickly create refined effects by combining various image processing tools! You obtain a tremendous scope of tools, outstanding VR and 3D support, GPU-revved performance, and endless network rendering.
In addition, Fusion gives you everything you require to assemble thrilling broadcast graphics, picturesque titles, and even major feature film visual effects. Therefore, Blackmagic has produced one of the best After Effects alternatives.
Download: Blackmagic Fusion 18
FAQ
Is After Effects available on iPhone?
Even though the iPhone possesses the power to utilize Adobe After Effects, no mobile app is available on the Apple Store. And there is no app for Android either.
Is Adobe dimensions or Blender better?
Adobe Dimension can compose fine 3D mock-ups but requires external programs to build something of celestial quality. It is more of a whole package in that it offers complete governance over your 3D models, materials, lighting, and rendering. It's simply a matter of choice between these two software.
How to get AE for free on Chromebook?
No, After Effects does not function on Chromebooks. This motion graphics and visual effects tool is one of numerous Adobe applications that doesn't work on Chrome OS.
Conclusion
In conclusion, these are the After Effects alternative apps that you can download right now and begin creating incredible graphics. Further down the road, it would be best to own a high-end graphics card-yielding system to get effective results. Additionally, All of these software are industry-leading and are preferred by all the creators in the world. Since it is highly recommended, you can download them without the fear of catching malware.
See Also: 13 Best Free Drafting Software With Pros & Cons (2023 Updated)
Freelancer Michael Franco writes about the serious and silly sides of science and technology for CNET and other pixel and paper pubs.