Are you curious about how to retire comfortably without breaking the bank through affordable housing options and low living costs? Then, keep reading to discover how to retire in Thailand on a budget is possible when it's time to get older.
Thoughtful planning is key to retiring in Thailand economically as you age. Research advantageous visa types, quality low-cost healthcare, simple living expenses, and housing selections under $250K – especially condos in residential areas outside Bangkok. Popular rental sites are there to get condos for investment in Phuket in all budget brackets. With preparation, an affordable lifestyle awaits you.
Thailand has long attracted retirees seeking an affordable life surrounded by natural beauty and warm culture. With its famous beaches and vibrant cities, the lower cost of living compared to Western nations has made Thailand a popular early retirement destination where dollars or euros stretch further. This guide will explore budget-friendly housing and lifestyle options available. Also, check out our top picks for Property Management Software if you plan to rent your property while you're in Thailand!
See Also: 7 Best Finance YouTube Channels | Top Picks Of 2023
Understanding the Thai Retirement Dream
For many seeking an early or active retirement abroad, Thailand's tropical climate ranks high on the list of appeals. With over 7,000 kilometers of coastline, the country offers beach destinations every season.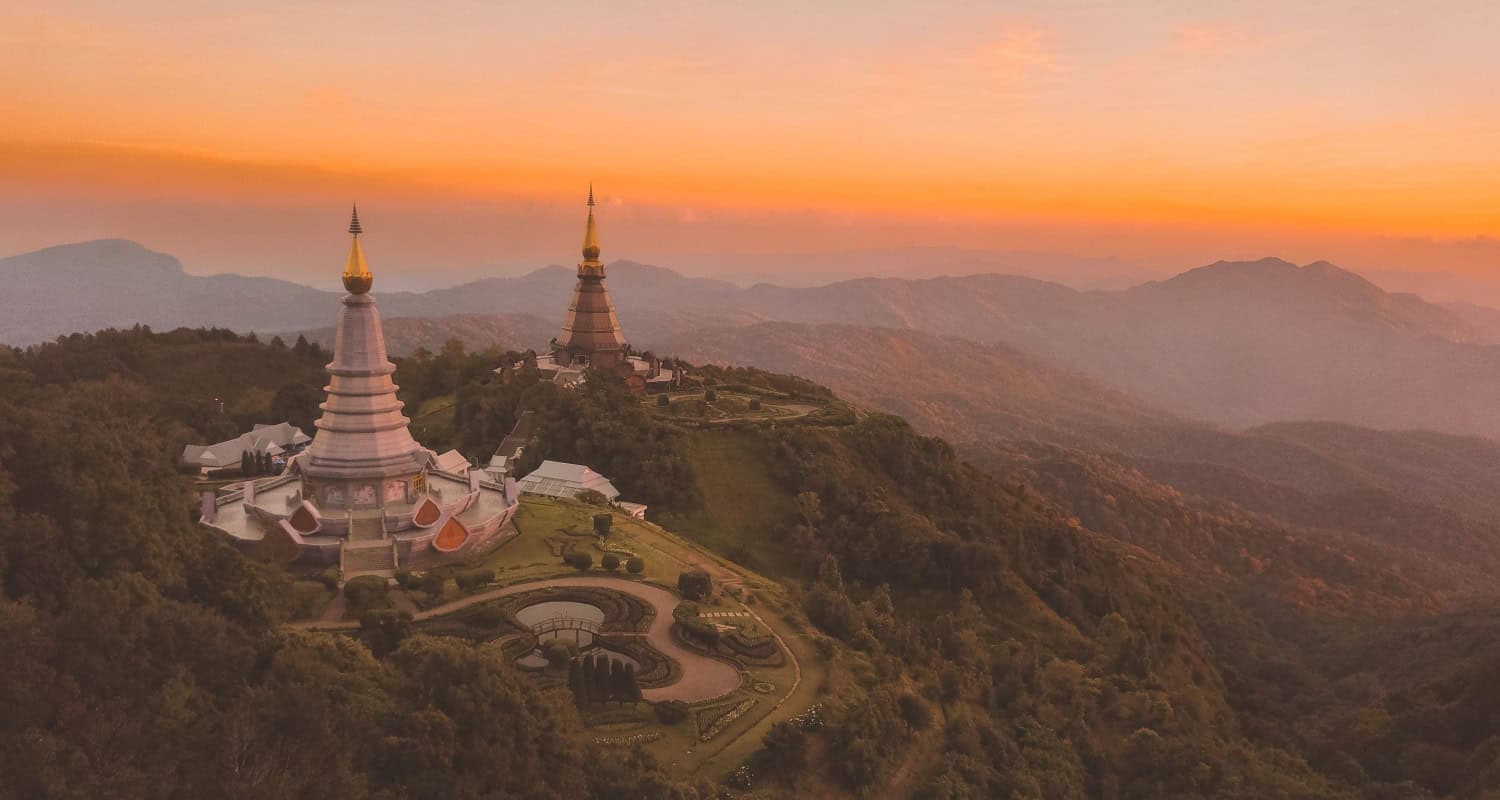 This article discusses how to retire in Thailand on a budget. From the warm, wet south to the cooler highlands in the north, retirees can establish roots in an environment best for their comfort. Beyond the beaches, cities like Bangkok, Chiang Mai, and Hua Hin abound with culture, cuisine, and connectivity.
Community:
Community is also a draw, as expat enclaves have formed throughout Thailand over decades. From intimate seaside villages to dynamic urban hubs, retirees find social networks for every interest.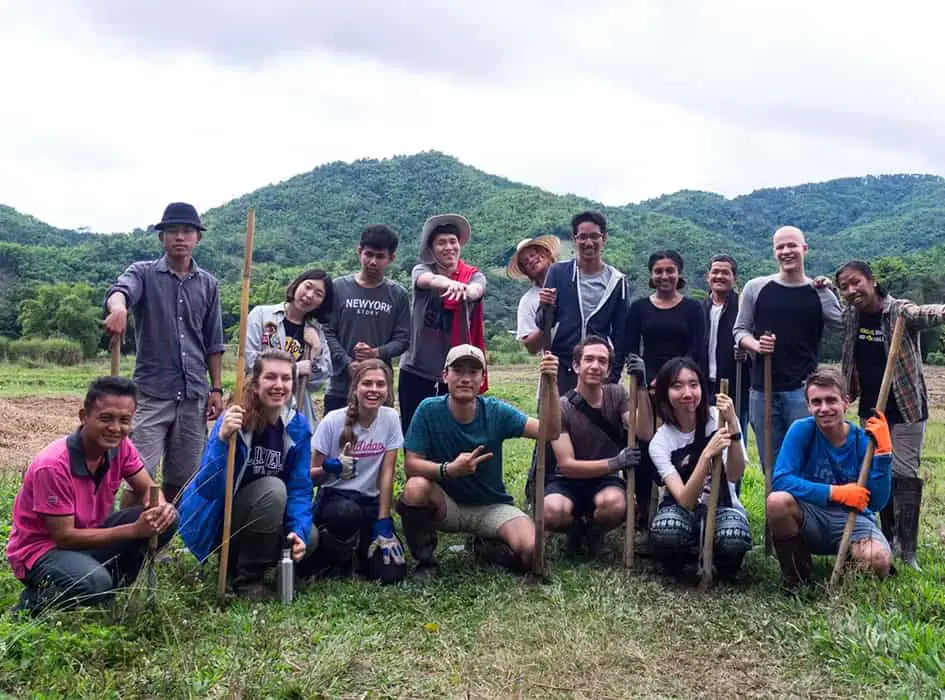 Shared passions like golf, cooking classes, volunteer work, or simply meeting for tea help relieve isolation. Observing daily Thai life further enriches the cross-cultural experience. With the resident retiree population now over 300,000, support systems exist to assist those navigating a transition abroad.
Affordability:
Affordability ranks among the top appeals, allowing countless others to realize early retirement dreams in Thailand. A single individual can live comfortably on as little as $1,000 per month in lower-cost areas, while couples estimate $1,500-2,000 monthly as a minimum.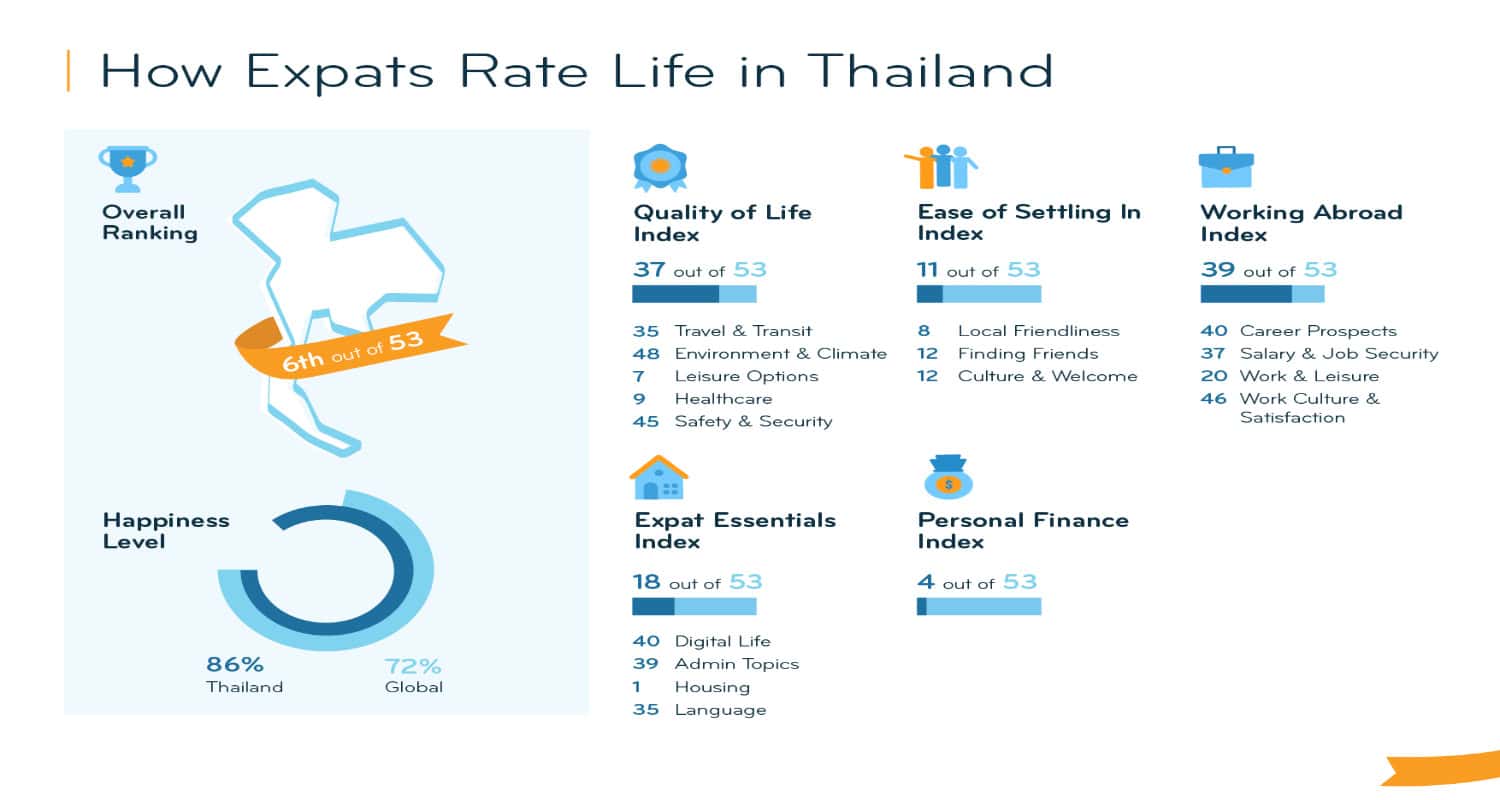 With accommodation, utilities, food, transportation and healthcare making up the bulk of expenses, careful budgeting allows living like royalty compared to many Western nations. Savings are stretched significantly further through an average 25-40% lower cost of living.
Financial Freedom:
Retiring with financial freedom demands prudent budget management regardless of location. While the initial lower outlay attracts, contingencies must be planned for inflation, unexpected healthcare costs and vacation funds. Budget disciplines like limiting restaurant habit costs or preceding vehicle ownership in walkable areas maintain affordability long-term. Online tax and banking also make finances stress-free to manage in Thailand. With diligence, it's easy to see how retirees make modest savings sustained for years.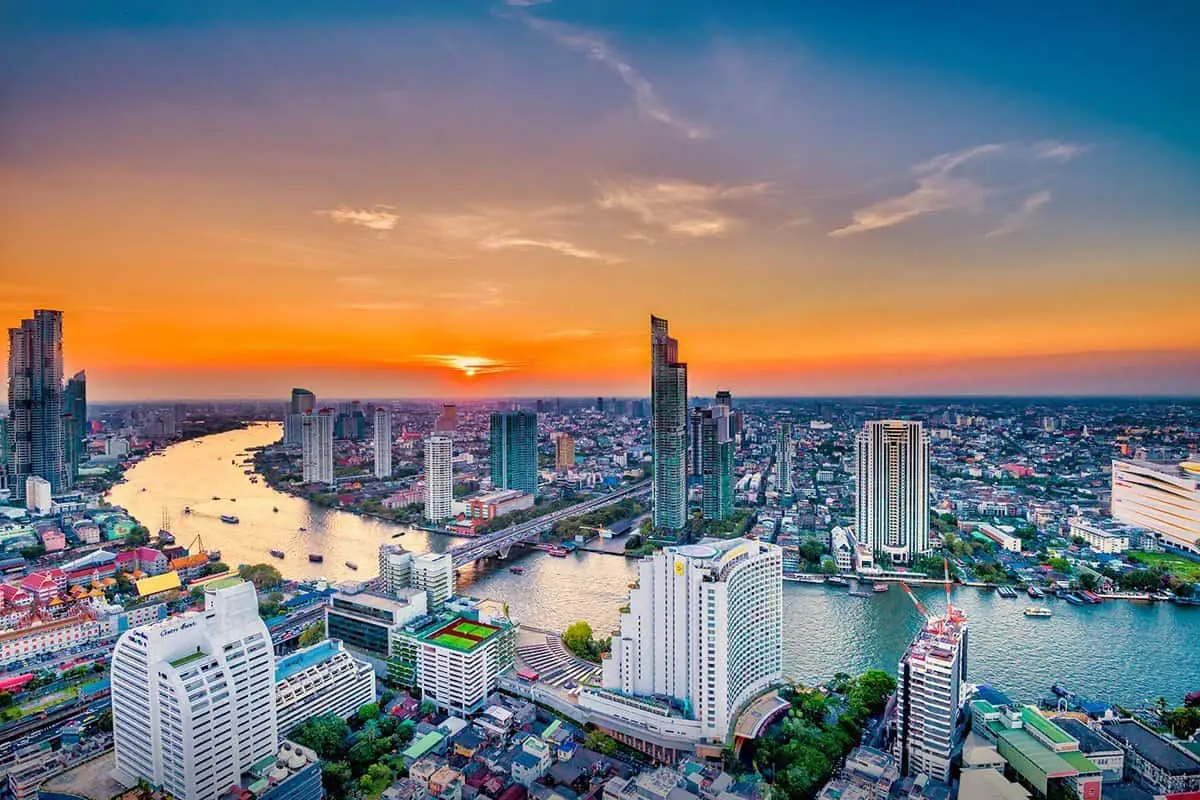 For those who value sunny skies, stimulating culture, community bonds and dollar-stretching comfort, Thailand has been a popular retirement find for decades. With careful fiscal strategy, one can comfortably embark on this next chapter in life surrounded by simple pleasures that money alone cannot buy. Laidback island living or busy cities – the choice and community support are plentiful here.
Navigating the Cost of Living in Thailand
Housing remains one of the top monthly expenses for Thai retirees. You'll find affordable urban apartments from $300-600/month as an absolute minimum, while seaside homes can cost $700-1000/month on average. This article discusses how to retire in Thailand on a budget.  In more rural upcountry areas, housing dips below $300 easily. Property is also popular for retirees seeking long-term cost reductions through paid-off living. However, international schools in cities add $5,000-$20,000 annually per child.
Daily Household Needs:
Daily household items are a steal. For example, a meal at a modest Thai restaurant averages just $3-4, versus $10-15 in the West. Groceries from fresh markets require around $4-6 per day.

Public transportation costs approximately $0.25-1 per local trip. Taking tuk-tuks or motorcycle taxis adds another $1-3, but ride shares like Grab cost around $5 for an average commute. Monthly health checks run $25-50 versus hundreds in Europe/North America. This frugality allows a budget of half or less than typical Western nations.
Entertainment:
Entertainment feels royal. Going to the cinema costs $4-6, versus $10-15 internationally. Golfing costs $15-30 for 18 holes at local courses, while high-end resort fees are $50-100.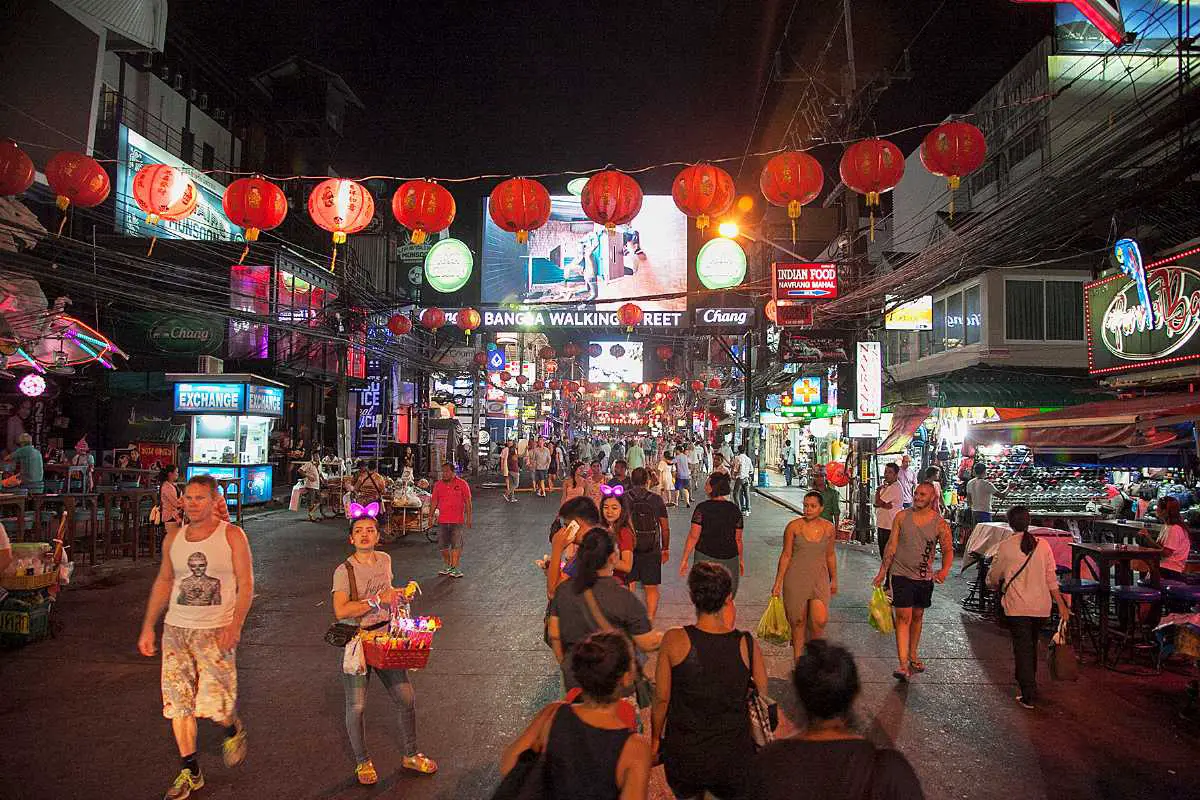 Massages average $6-12 per hour of pampering, significantly below other countries. Plan $30-50 daily per couple dining out at nice restaurants, so fine food always stays within the budget. Three months of tripping Thailand could cost $10,000 or less—no wonder it's a popular stopover.
Healthcare:
Long-term healthcare is the wildcard and should be budgeted like any retirement location change. International insurance starts at $500/person annually for basic coverage compared to thousands in Western provinces. Outpatient visits average $15-50 depending upon doctor credentials, but major illnesses or surgeries could range $1,000-10,000 potentially. Experts recommend setting aside $100,000 USD as a healthcare nest egg.
Overall, it's clear how comfortably you can retire to Thailand on $1,500-2,000 monthly or less by living simply and benefiting from a very low-cost index. Careful budgeting allows one to stretch limited savings several times further than in many other countries, making the allure easy to see. All while enjoying all Southeast Asia has to offer culturally, socially and adventure-wise!
See Also: Apps like Uber for Your Instant Transportation in 2023
Finding Affordable Real Estate in Thailand
This article discusses how to retire in Thailand on a budget. Let us look at some of the affordable real estate in Thailand.
Condo Life
Condominiums (condos) offer popular housing for retirees seeking low-maintenance living near amenities. Recent property trends have seen high-rise condo towers develop extensively along major beach routes and within cities.
Budget condo units start around $100,000, providing furnished accommodation ready to move into. Common facilities include pools, gyms and security – all without yard work.
Rental Haven
Another option is renting an apartment or house in urban or rural locations. Rents typically cover furnished properties with utilities included, minimizing upfront outlay. Long-term rentals of 6-12 months or more are common for expats navigating areas and lifestyles first.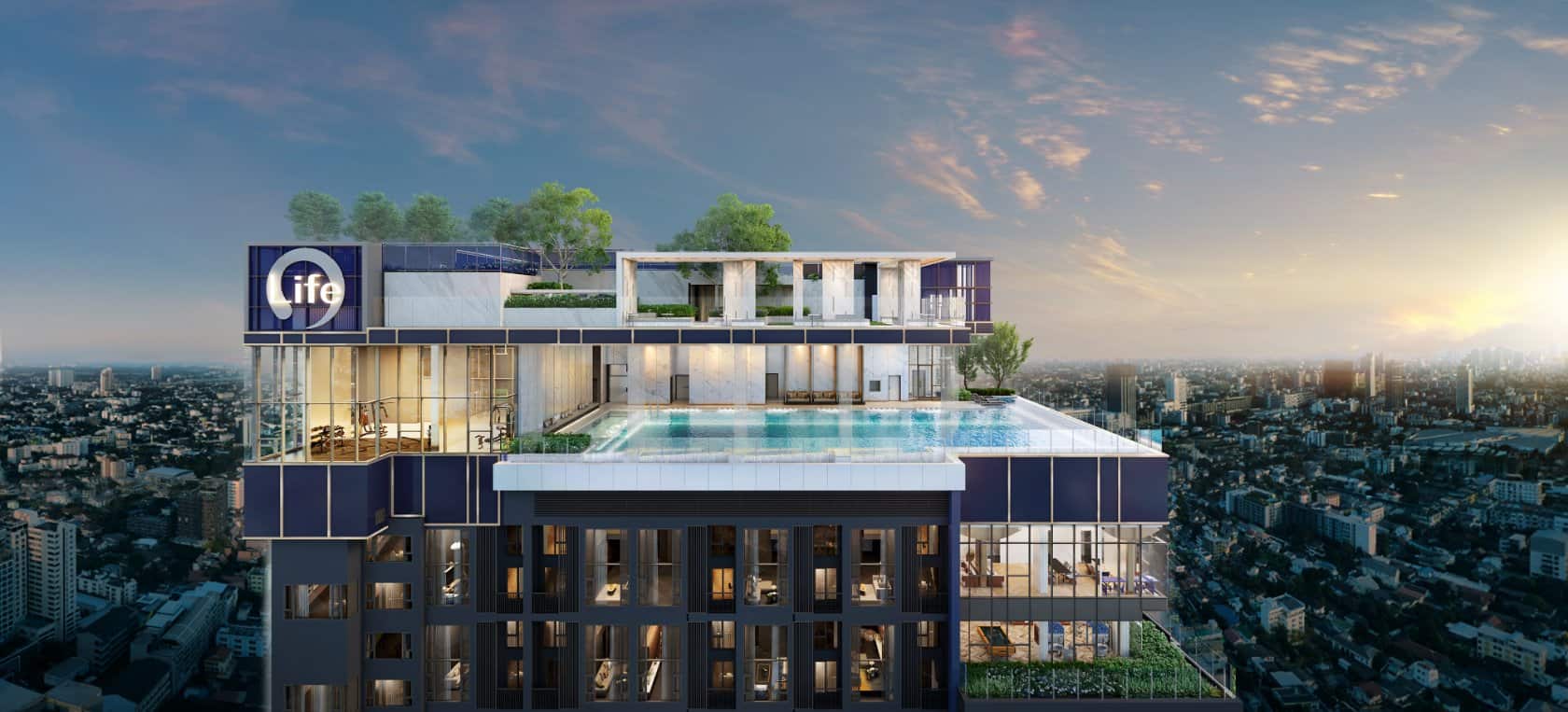 Those desiring land and long-term investment examine rural or suburban housing. Undeveloped plots cost around $10,000, while small pre-owned homes range from $30,000 to $ 100,000. Build costs run $80-150 per square foot, depending on finish quality and area. Common choices are 2-3 bedroom Thai-style pool villas or bungalows with open floor plans well-ventilated for the climate.
Beach Bliss
Retirees frequently opt for beach enclaves, which offer affordable resort-style living with community support networks. Towns like Hua Hin, Cha-am, Chumphon, and Koh Lanta cater specifically to resort retiree lifestyles with many foreign neighborhoods.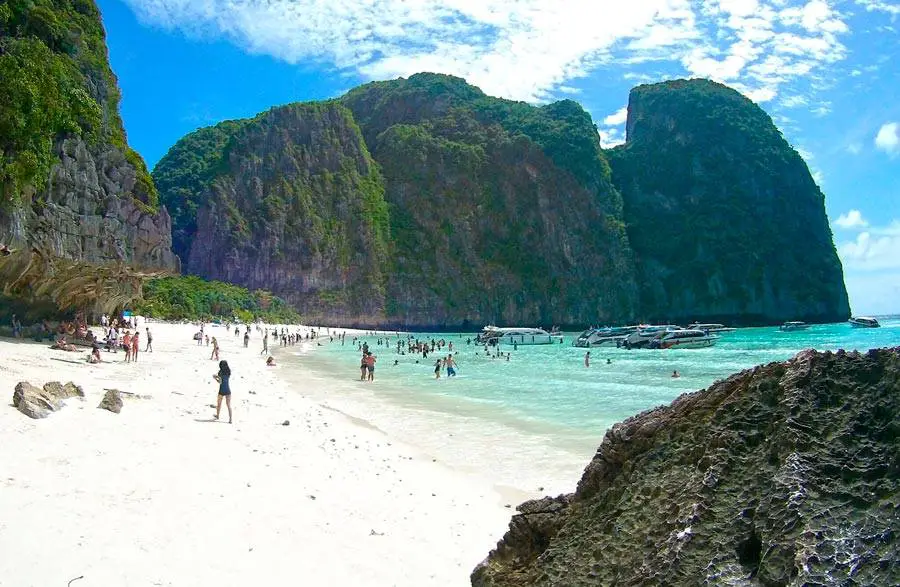 Condos double as weekly vacation rentals, producing supplementary income. Popular builder brands are recognized for quality and aftercare ease long-distance ownership concerns.
Market Matters
Rising Western interest has pushed many coastal and city market values significantly above decade-ago prices, though relative to other nations, Thailand remains a bargain.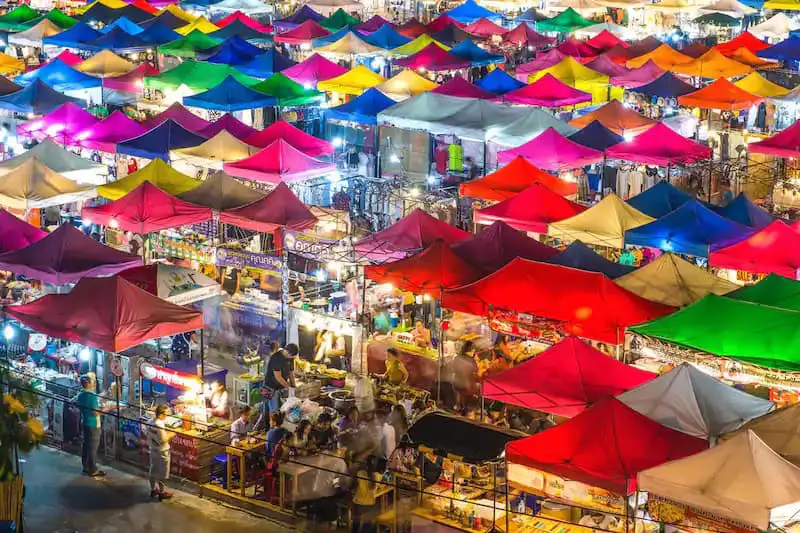 Annual appreciation averages around 3-10% in beach destinations or Bangkok, with a high potential for long-term value growth as Thailand develops further. Careful research into title deeds, builders, and local area trends helps verify a polished purchase, aligning resources and lifestyle goals.
Off the Grid
Those preferring more seclusion favor countryside and farm properties, often incorporating income potential. Off-grid and hundred-year-old teak homes can provide charm and land stewardship purposes. Qualifying buys range widely, from run-down fixer-uppers to turnkey estates. Knowledgeable agents assist in filtering authentic rural property gems rising above the overdevelopment trends, altering once-pristine parts of the kingdom over time.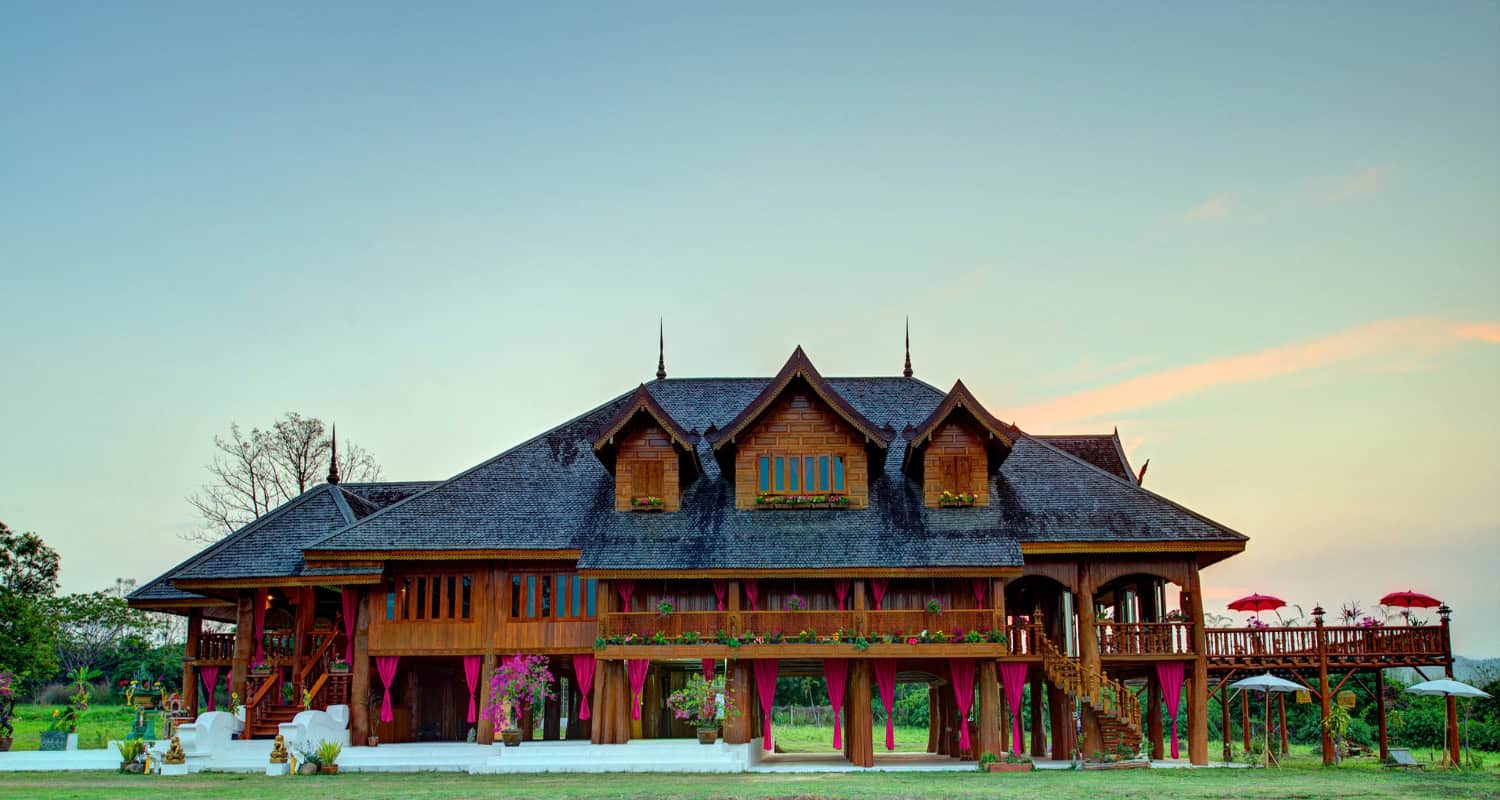 With the right guidance and vision, savvy retirees continue finding ways to establish affordable yet meaningful lives through Thai real estate. This article discusses how to retire in Thailand on a budget.  Though challenging in navigating a foreign market and adoption period, rewards often prove worth investing time in researching this important large purchase decision.
Types of Budget-Friendly Properties
Here are the types of budget-friendly property types in Thailand:
This article discusses how to retire in Thailand on a budget. When considering real estate options, it's important to understand the variety of affordable housing solutions available in Thailand and weigh factors like location, amenities, maintenance responsibilities, and long-term costs.
Studio and 1-bedroom Flats
Renting a small flat offers minimalist living at low monthly rates, ideal for solo travelers or short stays to explore areas. Studios range from $300-500/month furnished, while 1-bedroom flats go for $500-700 in major cities and tourist towns.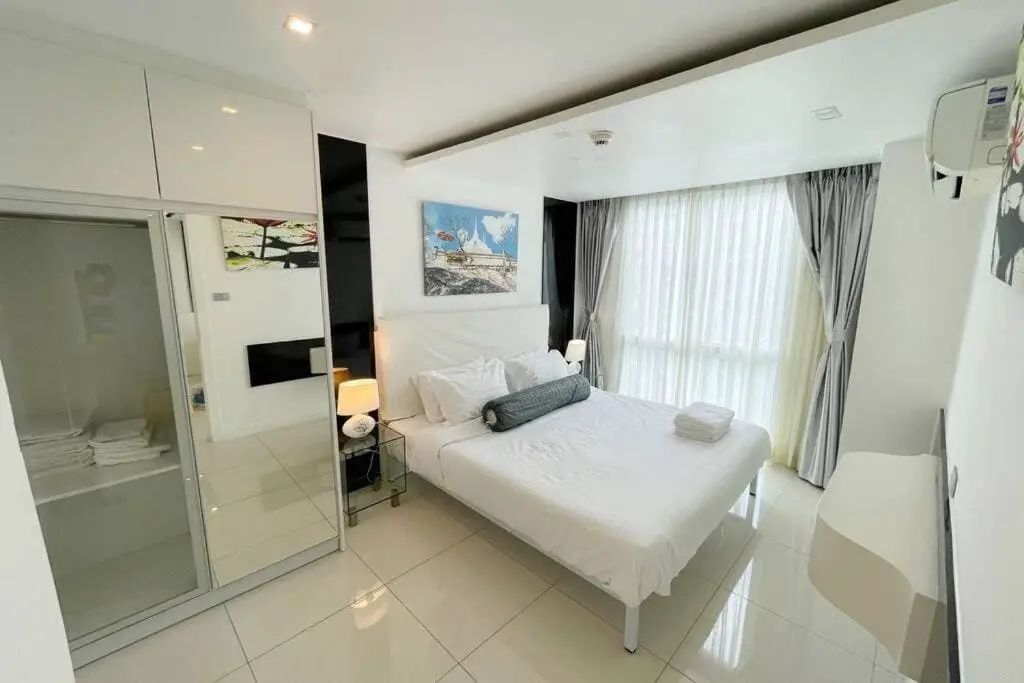 Living spaces are compact but include basic amenities and most utilities. Maintenance, like repairs, is not a concern as with owned properties. However, long-term potential for appreciation is only realized after buying.
Condominium Units
Condos provide comfortable mid-range housing, especially for couples. Budget units start at $100,000 to purchase in multi-story buildings, offering security of ownership. Expect sized 400-800sqft including one to two bedrooms.
Building amenities often include swimming pools, gyms, security, and resident managers handling maintenance of common areas. However, monthly condo fees of $100-250 must be budgeted long-term. Interior repairs also become the owners' responsibility over rental flats, introducing unexpected costs potentially.
Townhouses and Link/Semi-Detached Homes
For families seeking more space but not full villa maintenance, townhouses provide 1,000-1,500 sqft of living across two to three bedrooms connected to other units. Ground-level entries maintain security, while communal exterior walls cut renovation costs.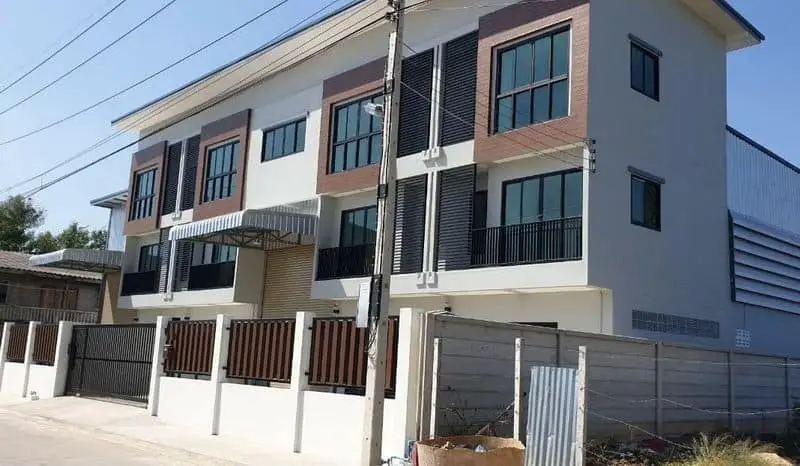 Pricing ranges $150,000-250,000. Near buffers between neighbors provide noise seclusion. However, location options may be limited in certain areas versus freestanding properties. Community management fees also still apply long-term.
Thai-style villas and Bungalows
Those desiring land ownership examine pool villas and bungalows on quarter-acre plots providing 1,500-2,500+ sqft living from $200,000. Expect open-plan layouts, elegant Thai design features, gardens, and private tropical surroundings. Detached houses eliminate many condo/townhouse restrictions but require budgeting high costs upfront for constructing/renovating to habitable standards safely. Exterior maintenance like pool upkeep can also surprise those new to tropical homes. Hiring trusted managers reduces stress when traveling.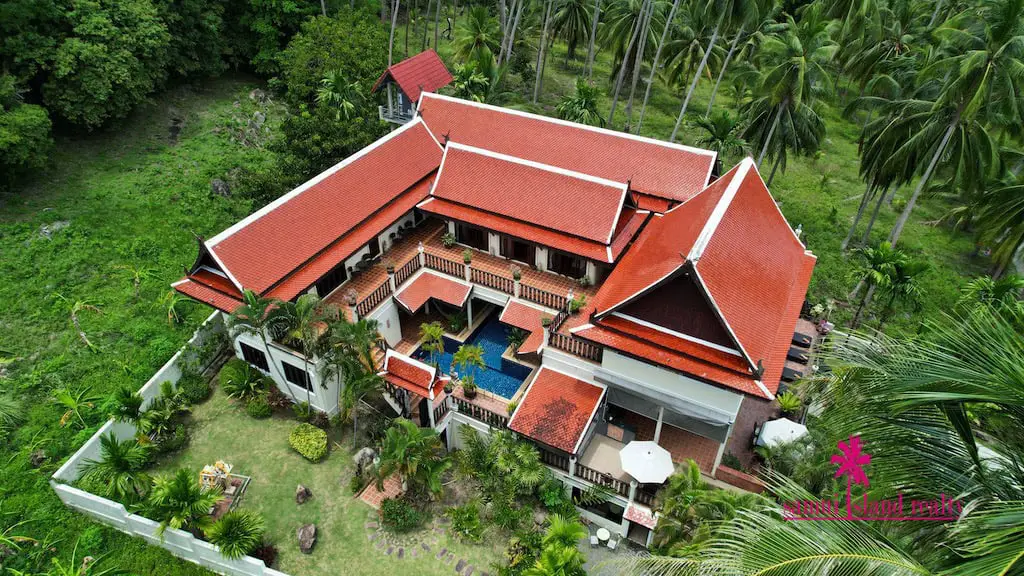 By weighing key tradeoffs between rental flexibility versus ownership appreciation, building amenities versus standalone maintenance, and budgeting long-term ownership costs, savvy homebuyers select the most suitable property type to afford their Thai lifestyles. With diligent research adjusted periodically, goals remain achieved in paradise for years to come through optimized real estate choices.
The Legalities of Buying Property in Thailand
Thailand's market presents exciting real estate potential for foreign retirees, though some aspects differ legally from Western systems. This article discusses how to retire in Thailand on a budget. Here are a few pointers for navigating ownership as newcomers:
Foreigners can own condos outright but only lease land for residential housing up to 50 years renewable. This protects local ownership yet provides long-term stability abroad. Agents facilitate trouble-free leasing contracts aligned with laws.
Strictly follow foreign ownership caps limiting land purchases near border/coastal zones without permission. One rai (1,600 sqm) maximum can suffice for most retiree properties. Consult lawyers versed in exact regulations, ever-changing by province.
Title deed purchasing requires enlisting a reputable law firm fluent in Thailand's script language nuances to verify clear and legitimate claims, avoiding issues down the line. Re-registration every ten years confirms proprietorship transparency for authorities.
Register with local Immigration within 90 days of residence. If owning via company structure, register part-time. Retirement visa options exist for continual legal stays near properties. Attorneys advise complying fully with evolving visa laws to be too complex to navigate independently as foreigners.
Select builders with established records, not fly-by-night developers, for construction quality standards meeting decades-long needs. Inspect properties carefully before purchasing, enlist translators if language barriers exist, and verify terms and conditions.
Patience proves vital in adapting to cultural idiosyncrasies of laws, though impediments seem minimal with the right preparations. Count on trusted agents, firms and community referrals guiding ethical purchasing compliant with rules – ensuring that your dream home remains welcoming and hassle-free for years ahead in paradise.
See Also: Top 3 iPhone Tracker Apps To Consider Using In 2023
Adjusting to the Local Lifestyle
Here is how to adapt to the local lifestyle in Thailand:
Moving to a new country often requires substantial adjustments on many levels, from big cultural shifts to bureaucratic headaches. Thailand's rich heritage holds many wonderful discoveries but also surprises for expatriates. Finding connection through community and embracing local perspectives with curiosity and respect go a long way in feeling at home here.
Social conventions may take adjustment. Thais often prefer relaxed pleasantries over confrontation. Saving face is valued. Don't hammer away at disagreements publicly. Buddhist principles also shape behavior – showing patience and compassion yields better outcomes than aggression.
Local food can be a fun exploration or a daunting prospect. Spicy specialties like som tum take bold tastebuds! Start slow and try different venues until favorites emerge. Cooking classes impart kitchen know-how while meeting others. Fantastic street food makes dining out easy on any budget.
Navigating administrative tasks proves tricky sans Thai, so connect with residential advisors. They explain paperwork nuances like 90-day reporting. Strong networks help, too – seeking "farang Kaw" (foreign friends) through clubs enhances cultural exposure safely. Facebook groups provide valuable info from long-timers.
Meeting other ex-pats prevents homesickness. Monthly socials introduce families new to the area. Activities range from beach cleanups to weekend hikes, depending on interests. Places of worship also foster linkages while preserving cherished traditions abroad. Making friends within communities provides insight into all facets of Thai life.
While challenges exist, expats also appreciate simple pleasures here. Daily monk blessings bring calm. Neighborly drops by for a chat over sweet coffee are routine. Elephants gracing rice fields evoke national reverence for nature. Learning the language opens many doors to deeper exploration and relationships over the long term. With adapted attitudes and local guidance, Thailand has become a welcoming home.
Healthcare Considerations for Retirees
As we age, maintaining good health becomes increasingly important. This article discusses how to retire in Thailand on a budget. For retirees leaving the workforce, ensuring access to quality healthcare is essential. While some rely solely on government plans, many seek supplemental coverage to aid with costs and provider choice.

Research options that suit your situation. Medicaid assists low-income older people, though coverage depends on the state. Medicare provides baseline hospital and medical insurance but leaves gaps. Advantage plans from private insurers pair original Medicare with prescription drug coverage for a monthly fee. Medigap plans also help cover out-of-pocket costs, but premiums vary greatly, so compare policies.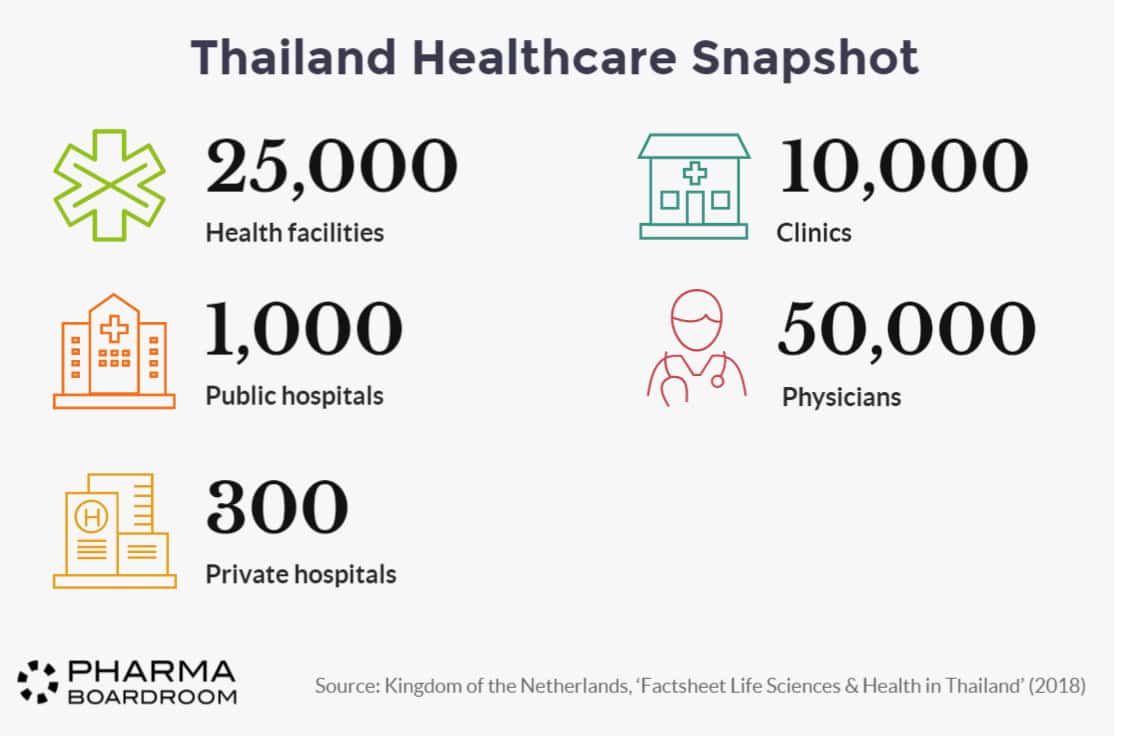 Easing the transition, some employers allow continued access to group coverage. COBRA extends this temporarily but gets expensive fast. An individual plan prevents lapses in coverage. Talk to brokers specializing in retiree health to review networks and out-of-pocket limits. Investigate if a Flexible Spending Account could be spent down post-retirement.
Are you living abroad? Research if your existing plans transfer internationally or another country's public system suffices.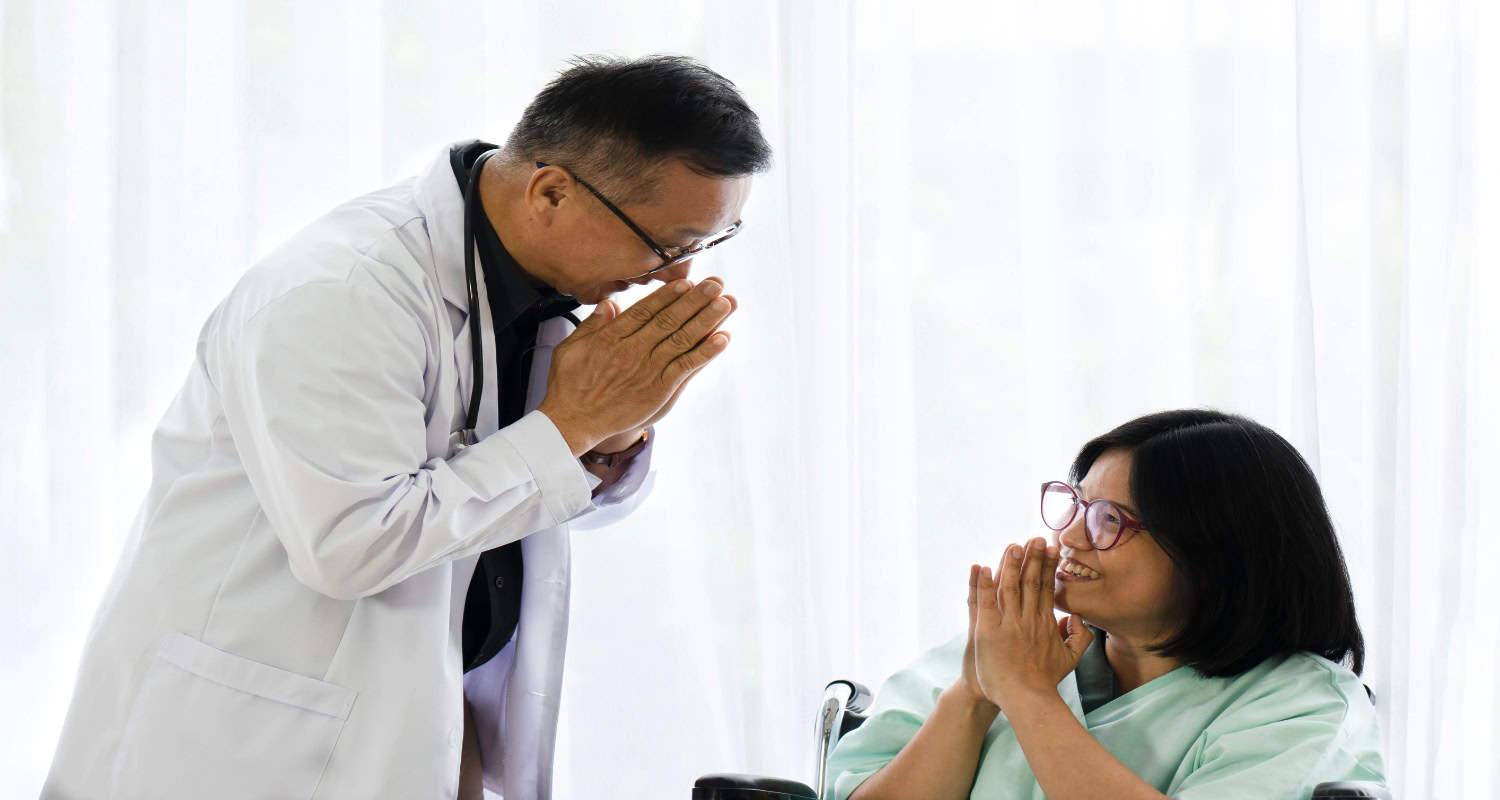 North America, Europe, and parts of Asia provide Western-standard care at accredited facilities accepting international patients. Portability relieves one worry as you explore new places and adventures.
Proper healthcare empowers you to enjoy retirement actively and peacefully. With planning factoring future medical expenses, appropriate coverage ensures you focus on what matters as the years unfold. With diligent research, quality care can maintain your independence and finances as life enters a new chapter.
Planning for a Permanent Move
For permanent residency, apply for a Thai Long Term Resident Visa upon meeting requirements like owning a condo property worth THB1 million. This allows 5+ year renewals versus short-term visa renewals annually. This article discusses how to retire in Thailand on a budget. Assemble documents like background checks, medical insurance, and financial documents showing a THB65,000 monthly deposit in a Thai bank. Submit to the Thai Embassy or Consulate in your home country.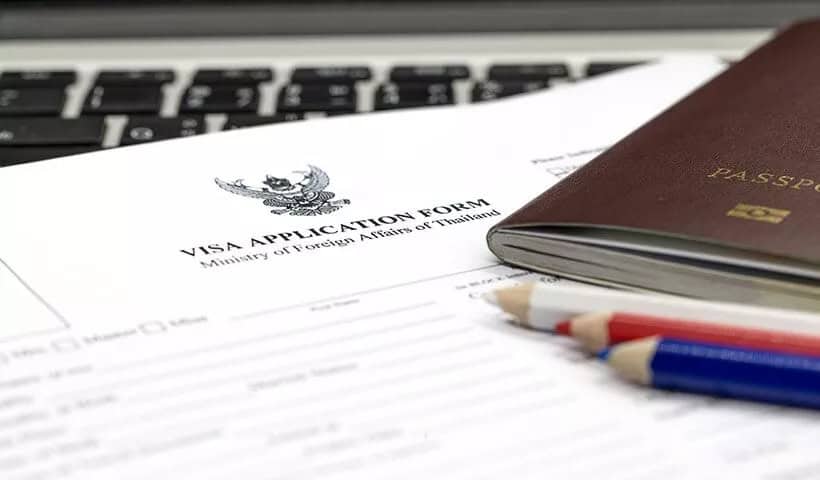 Understand the visa brings rights like work permission but bars political activity. Consider possible limitations like owning land, priced services, and currency exchange risks. Consult local advisors specializing in foreign resident taxes and exemptions. Make connections within the expat community to facilitate cultural/bureaucratic adjustments.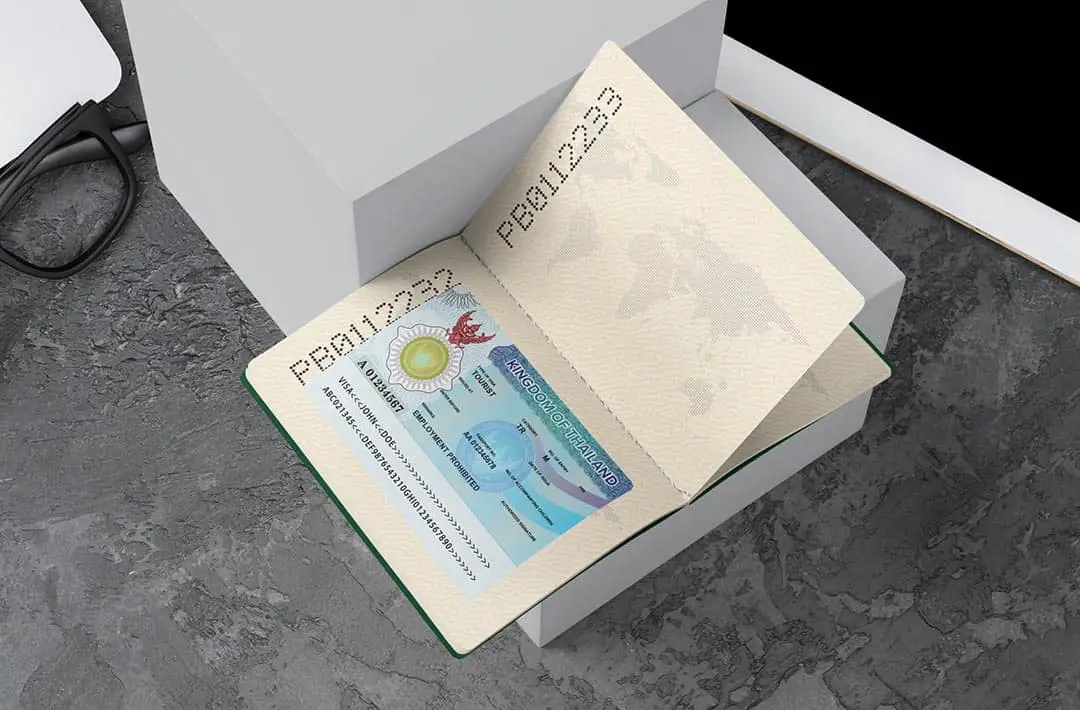 Practice basic Thai language skills for courtesy, safety, and enrichment from local interactions. Rent first, then commit to a long-term rental or purchase, accounting for maintenance. Determine if living in a hub like Chiang Mai, Hua Hin or Bangkok suits lifestyle and budget compared to provinces.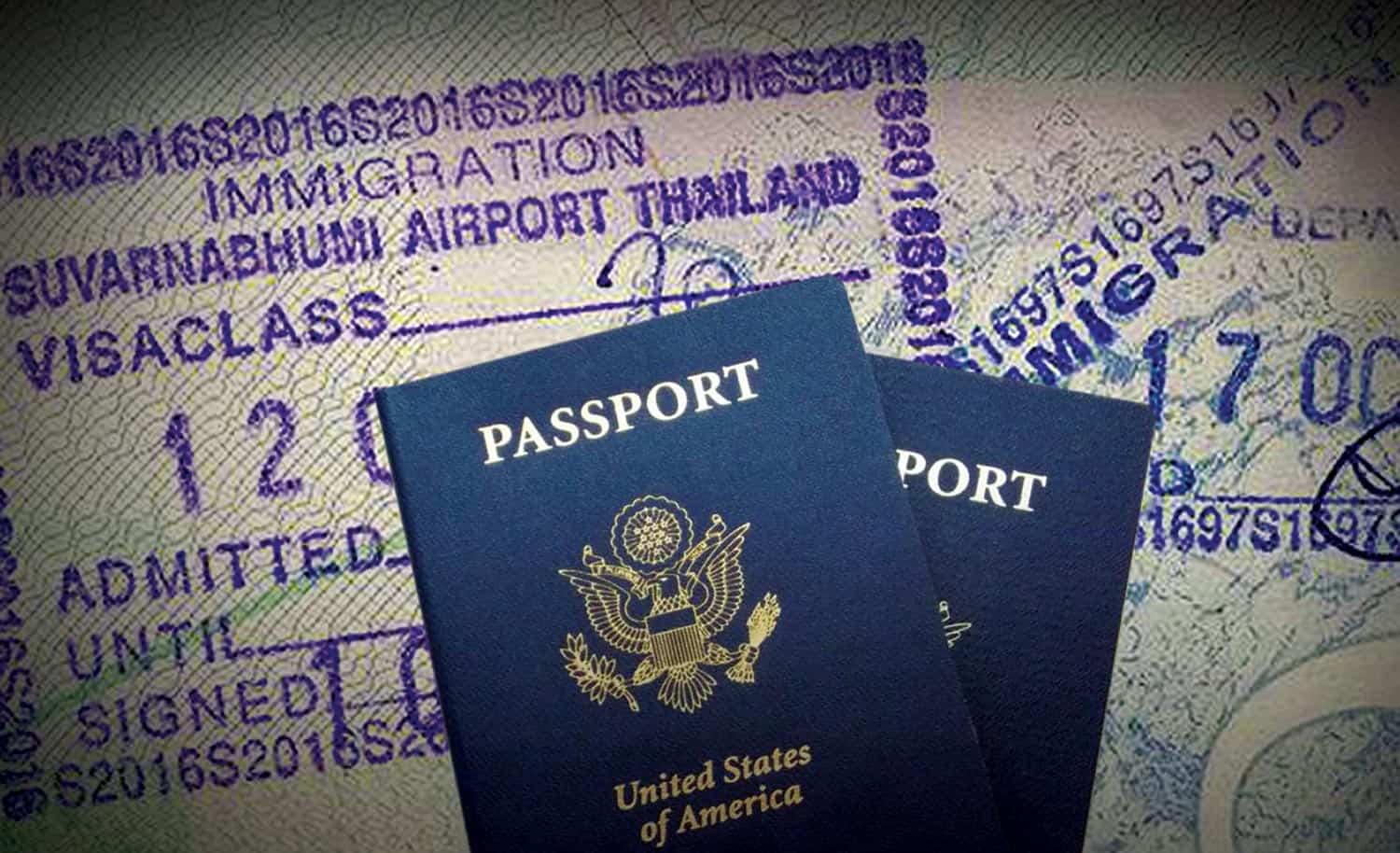 Thoughtful planning helps transition smoothly to life in Thailand. With a genuine interest in Thai people and their way of life, permanent residency here rewards them with rich experiences and a feeling at home overseas.
See Also: 11 Best Free Animation Apps For Android & IOS (Updated)
FAQs
Is healthcare affordable for expats in Thailand?
Yes, quality healthcare is a top attraction. Monthly insurance starts around $50, while in-person doctor visits average just $20. State hospitals also provide low-cost, excellent care.
How do retirees pay utility bills in Thailand?
Electricity bills average $30-80 monthly, depending on air conditioning use. Water is just $10-20, gasoline is 50% cheaper than in the US, and prepaid mobile plans start at $5 monthly.
What visa options allow retirees to live in Thailand long-term?
Research the highly popular Retirement Visa for those over 50 with $24K in assets or $800 monthly income, as well as O and ED visas. Permanent residency requires higher investment amounts.
Can retirees work part-time in Thailand?
Yes, some visa options allow supplementary work or even full-time employment. English teaching remains popular, or explore freelance virtual work.
Conclusion
This overview showed how diligent research and preparation empower successful retirement in Thailand. This article discussed how to retire in Thailand on a budget. By understanding visa options, healthcare considerations, housing decisions, and the expat resources available, your dreams of an affordable lifetime in this welcoming country can become reality. Now is the time to take proactive steps towards planning your ideal seasoned lifestyle in a place you're excited to call home.
See Also: What Properties Can You Find In Palm Jumeirah?
Dedicated group of Computer Engineers making tech updates accessible to all. Our dream is to simplify and share tech news with everyone.