iCloud Activation Lock is a great utility provided by Apple in its iOS devices that help to safeguard the owner's private information discretely. Once the device gets lost or stolen, the owner can enable the Find My iPhone feature, which then sets a lock on the device. The only means to reactivate the device after this is to use the owner's original Apple ID and password. Thus, you must know, how to Bypass iCloud Activation Lock.
Though it seems that this works for the best always, there are certain hindrances. It may happen so, that you buy a second-hand device, that was probably lost or stolen. Or you may find a device, and you want to return it to its owner. But, unfortunately, the Find My iPhone feature has already been enabled on it.
This means you need the original Apple ID and password to use the device. No worries.
Also Look At These 6 Free Sprint IMEI Checker Tools To Use in 2023
Below are mentioned a few ways that can help you bypass the iCloud Activation Lock easily.
Quickest Way to bypass the iCloud Activation Lock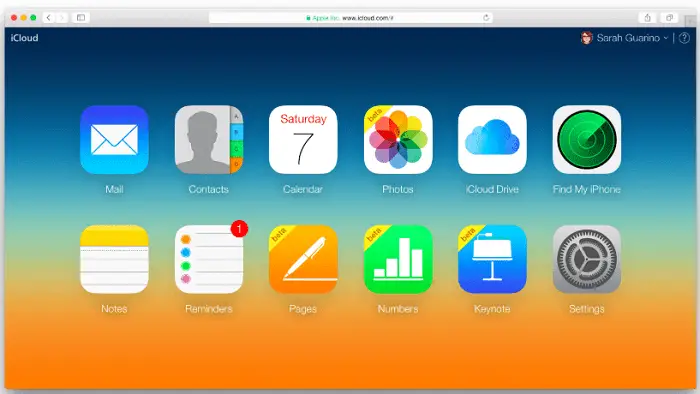 Note: This works for iOS 8 to iOS 9.2, or iOS 9.3.2, or iOS 9.4, iOS 10 on both iPhone and iPad.
Steps to Bypass iCloud Activation Lock:
Reboot your iPhone, to set it up as a new device.
The setup process kick starts.
Tap on the "Home" button, and choose "Wi-Fi Settings." List of all available Wi-Fi networks will be shown.
Tap the "i" symbol close to the Wi-Fi network you want to attach to.
You will find the Wi-Fi settings menu. Change the existing DNS server to the new DNS server according to the list below.
USA/North America: 104.154.51.7
Europe: 104.155.28.90
Asia: 104.155.220.58
Rest of world: 78.109.17.60
Tap "Back" on the top-left corner, then click "Activation Help."
After this, a message "You have successfully connected to my server" appears, with "iCloudDNSBypass.net" at the top of the screen.
Scroll down below, and tap in the menu to access several apps like YouTube, Mail, Video, etc. that can help in attaining the right information.
This method here, helps in temporary access, specifically when you want to return the device to its rightful owner. For permanent access, move forward to the next method.
See also: [Updated] 2 Ways to Remove Microsoft Critical Alert Virus
Bypass iCloud Activation Lock permanently
If you have purchased a second hand iPhone 4/5/5c/5s/6 online on any e-commerce site, there is a high possibility that it is a lost or stolen device. As such, if the Find My iPhone feature has been enabled, you would want to bypass the iCloud activation permanently. Follow the given steps.
Steps to Bypass iCloud Activation Lock:
You need to reboot the device. For this, go to "Menu"-> "Applications" -> "Crash". This will restart the phone.
Now after it starts up, tap on "Home" button, and press "Wi-Fi Settings."
Again click on the "i" symbol near the Wi-Fi network you want to connect to.
Scroll down and tap on "Menu" under HTTP PROXY section.
List thirty distinct emoji icons to the "Server."
In the "Port" field, type 15-30 random characters. Then press "Back," and then choose "Next."
The unlock screen and languages page appear repeatedly. Keep sliding the Unlock screen, and tap the languages option, until you reach the home screen of your device.
After this, you will be capable of accessing most of the functions in your device. Though it is to be noted that trying to use applications such as FaceTime and Newsstand would require repeating the above steps all over again.
Hence, you can see, the methods above do not necessarily guarantee that you will able to use your device normally. To heed to this, we shall explore some tools and websites available online that can help with unlocking the iCloud Activation Lock.
See also: How to Increase Maximum Volume in Windows 7/8/8.1/10
iCloud Unlock
Steps to Bypass iCloud Activation Lock:
Firstly, Click on "iCloud Unlock" from the sidebar menu.
Secondly, Enter the iPhone model and the IMEI number of the phone you want to unlock.
Thirdly, To get IMEI number, dial *#06#
If you have iPhone 5 or newer, the number is printed on the back of the device.
If the dialer does not work, tap on the "i" icon on the screen. That should show the IMEI number.
Finally, Make the payment, and the iCloud account will be unlocked within three days.
iCloud activation bypass tool v 1.4
"iCloud activation bypass tool v 1.4" is one such tool that abides by its name.
Steps to Bypass iCloud Activation Lock:
Firstly, Download and install it on your PC.
Secondly, Launch the program, and attach your iPhone or iPad to your PC via a USB cable.
Thirdly, The program will read the IMEI number of your device.
Click on "Bypass Activation Lock" and wait.
Finally, After it is over, disconnect your device, and reboot it. In this way, you will remove the iCloud.
There are much more such iCloud Bypass tools as Doulci iCloud Unlocking Tool, iCloud Easy Unlock Tool, iCouldin, etc. which could be used.
Conclusion
In conclusion, I believe the above-mentioned methods will help in bypassing the Activation Lock satisfactorily. I would recommend trying the first two methods before proceeding to the online solution or making use of different tools. To sum up, The online solutions are very reliable, and will successfully remove the lock within 1-3 days.
Hey everyone! We are a group of Computer Engineers who have dedicated their lives to tech. It's our dream to make sure that all the updates in the tech world reach everyone is simple words. Hope you have a good time on the blog! 🙂