"The pen is mightier than the sword," they said, and so proves the Instagram Caption Generator apps. Words have shaped and changed the course of history, and the written word on social media influences us in almost all our decisions, whether consciously or subconsciously. With humans becoming increasingly aware, a picture no longer suffices when it comes to online platforms. We need to know exact details, be it fancy descriptions of gourmet food or the technical aspects of a particular smartphone. We need everything in that one caption. 
TagWag: the ultimate caption app on the App Store. Explore thousands of community-submitted captions for your posts. Find witty, trendy, and funny options to make your content shine. Attach your Instagram username to gain followers and increase engagement. Stay ahead with new captions added daily. Elevate your social media game with TagWag today!
Instagram has become the primary social platform for all businesses, probably due to its broad reach and ability to cater to all age groups. Any successful Instagram post has two prerequisites: an eye-catching picture and a caption with an instant appeal. That is why, in this article, we will discuss some of the best Instagram caption generator apps that you may use for your social media account.
See Also: How to Delete All The Photos on Instagram at Once
Visit: Instagram 
Top 5 Instagram Caption Generator Apps to Enhance Your Social Media
With numerous apps that will help you get the most appropriate filter to make your photos enjoyable, almost everyone understands that part right.
What makes you and your company/product stand out is the caption- how effectively does it inspire and impact the consumer? With a few words defining the reception that your product would be receiving, Instagram-based companies and influencers face a lot of pressure in coming up with a fitting caption. But fret not, for we have compiled the 5 Best Instagram Caption Generator Apps in 2023.
See Also: Why Am I Getting Less Likes On Instagram? 8 Main Reasons
See Also: 6 Best Baby Face Generator Tools in 2023
TagWag
On top of our list would be Tagwag, an AI-based application available on both Appstore and Playstore. It caters to all major social media platforms, be it Instagram, Facebook, Whatsapp, or Twitter. Easy and fast, it reads through your pictures and automatically suggests accessible captions and hashtags that perfectly complement the description. This Instagram caption generator app is especially suitable for those looking to increase their likes and followers on Instagram.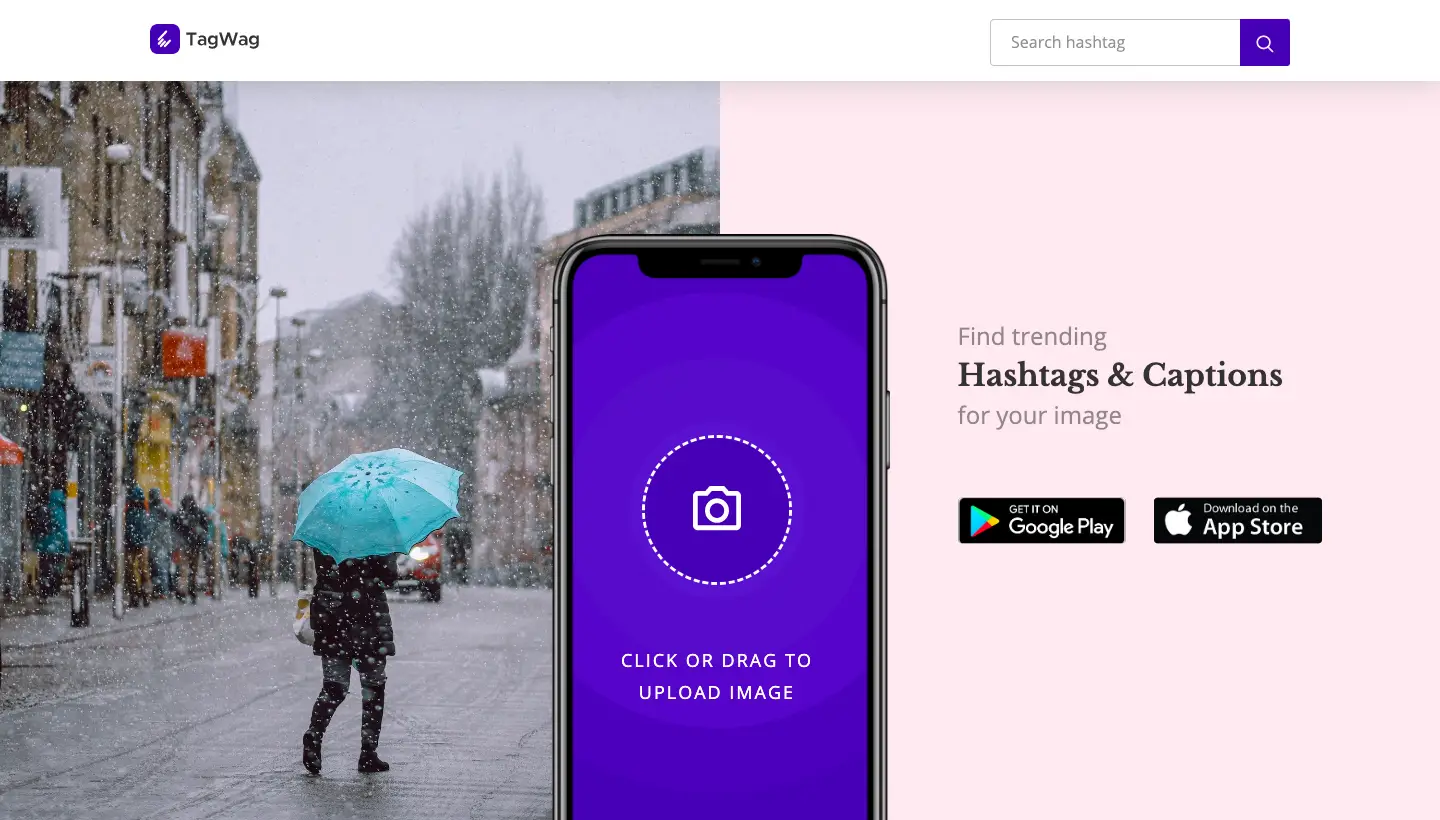 From funny and witty to sweet and subtle, your search for the perfect caption ends here. It also provides a search feature, which caters to the trending caption for Instagram and the corresponding hashtags. You'll find one for every emotion: love, togetherness, nature, adventure, friendship, travel, and many more. With a collection of 15000+ routinely updated captions by their illustrious team, they have you covered in any and every situation.
You can also save your favorite captions and hashtags for repeated use. The Auto Caption and Auto Hashtag features are also available for anyone looking to save time. With a recognizable design and a compatible User Interface, TagWag might be the ideal application for giving you that perfect Instagram caption. 
Caption Plus
The second Instagram caption generator on our list would be Caption Plus, again available for both Android and ios. A team of writers works every day to bring more sassy captions to increase your Instagram reputation and gain more followers. An AI-powered caption generator that makes it easy for you to find likable captions for every kind of photo.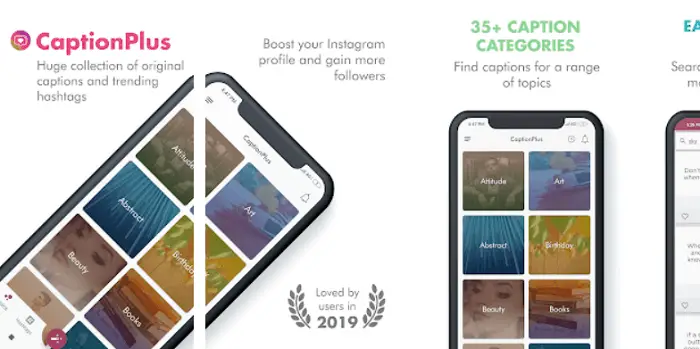 It cuts down your efforts of writing a proper caption and suggests some of the most exciting and intriguing Insta captions and hashtags. It is mostly effortless and automatic, with straightforward navigation. Every feature is just a couple of clicks away. 
Issa Caption
A fun and easy-to-understand Instagram caption generator app, Issa Caption is another one-step solution to solving your caption-related woes. It uses sophisticated machine learning and an inference engine to find the trendiest captions for your photos. Available on both App Store and Play Store, this sophisticated app will detect your picture and suggest suitable captions and lyrics that complement it. If you aren't satisfied with the initial caption, you can get another with the tap of a button.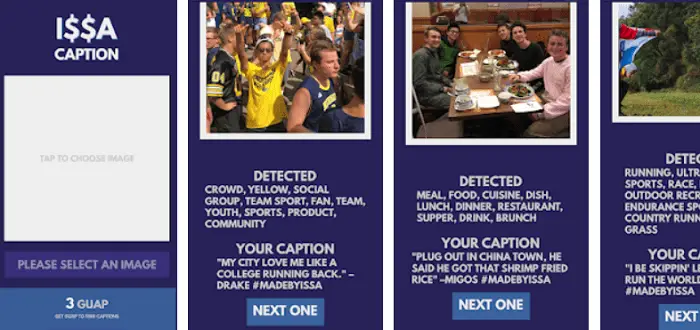 On the downside, users of this app report frequent crashes, which the company is still looking to improve. It is also not suitable for those below 16, owing to the secure language in some captions. 
Instaspacer
Does using additional ellipses and dashes to add spaces on Instagram annoy you and disturb the flow of words? If yes, then Instaspacer is the appropriate option for you. This app aims at "bringing back the spaces on Instagram." You have to write your text as you want and paste it into Instagram once done.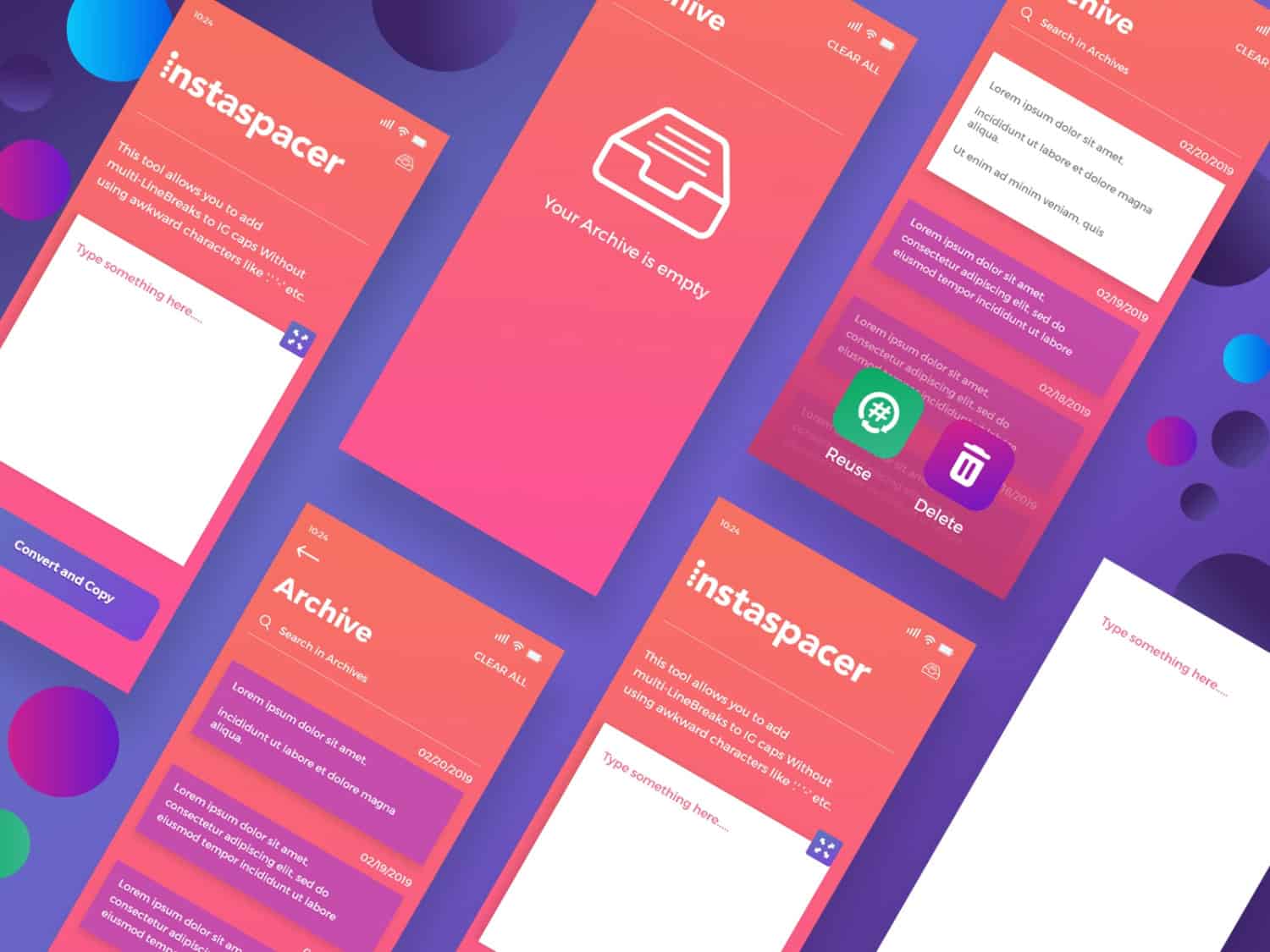 This will make your captions look cleaner and remove all hassles. With plenty of good reviews, Instaspacer is a fantastic option for those who know exactly how they want their captions to look.
Captions for Photos – Caption This
Ending our list is this Instagram caption generator app with a bright UI and exciting features. You'll get a caption of the day, captions to match your feeds, and much more.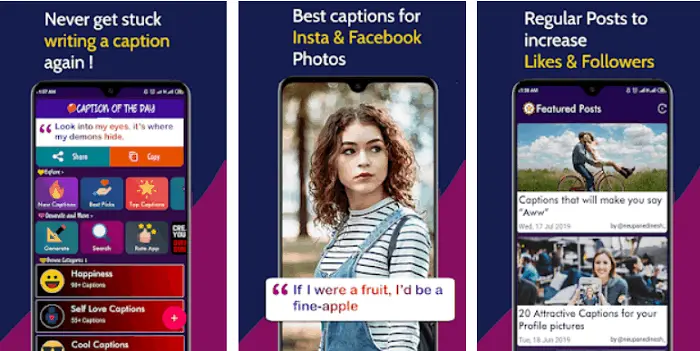 With the best picks of the most popular captions at your fingertips and all other captions segregated according to categories, you can take your time to customize and choose what works for you. It works completely offline and updates regularly—an ideal choice for influences and amateurs. 
See Also: Free Disney Font Generator | Top 5 Listed for 2023
FAQs
What is a caption generator?
A caption generator is a valuable tool. This tool lets you devise imaginative and captivating captions for your Instagram Reels or posts. Its streamlined process involves entering a phrase and promptly generating an engaging caption ready for utilization. Beyond saving time and effort, this tool enhances the allure of your platform content.
How are captions generated?
An AI functions as a court reporter or stenographer, utilizing a stenotype machine outfitted with a phonetic keyboard and specialized software as a captioner. In this process, the computer rapidly converts phonetic symbols into captions, promptly exhibiting them on a laptop or projecting them onto a substantial screen. This efficient mechanism proves crucial for facilitating real-time captioning.
What is a caption for a picture?
Often referred to as cutlines, photo captions comprise concise lines of text with a vital role: to elucidate and enhance published photographs. These succinct textual companions offer valuable insights, context, and details that might not be readily apparent from the visual content alone. By encapsulating essential elements, emotions, or narratives related to the image, photo captions substantially contribute to the viewer's understanding.
Is a caption a text?
Placed by photos, caption text delivers essential information concisely. Its purpose revolves around assisting readers in grasping nuances that the main text might not encompass. This compositional structure typically involves two integral components: the visual element, encompassing photos, diagrams, or illustrations, and the subsequent caption.
Conclusion
We hope this list gives you the ideal Instagram Caption Generator. These will help your Instagram picture speak more than just a thousand words! As you have read all about our favorite Instagram caption generator apps, you must pick the right one for you as per your photos and social wall.
Don't forget to visit us for more articles!
See Also: Why Am I Getting Less Likes On Instagram? 8 Main Reasons
Dedicated group of Computer Engineers making tech updates accessible to all. Our dream is to simplify and share tech news with everyone.