Kodi is a media player that can utilize with suitable add-ons. While video add-ons are the most used, Kodi allows housekeeping and convenience add-ons that improve the media player's functionality. It works with every Kodi-supported device, including FireStick, Fire TV, Windows PC, Android smartphone, tablet, and other devices. Fusion is one of the oldest places to get add-ons and repository downloads for your Kodi device. As a result, many wonder how to install Kodi Fusion and whether there is a way to obtain Fusion for Kodi.
To install Fusion on Kodi for Android:
Launch Kodi on your Android device and click the "Settings" icon.
Select "System" and then choose "Add-ons" from the menu.
Enable "Unknown Sources" to allow installations from third-party sources.
Go back to the previous menu and click on "File Manager."
Click "Add Source" and enter the URL "http://fusion.tvaddons.co" to add the Fusion repository.
In this article, we'll cover how to install Fusion on Kodi and how to use Fusion to do add-on installation. Also, we'll learn how to use Fusion to install repositories. To understand how to include the Fusion source into Kodi, consult this guide. Click here to find out how to install Kodi Xanax Build.
See Also: Kodi Genesis Not Working And How To Fix It | 2023
Ways To Install Kodi Fusion
If you wish to learn how to install Kodi Fusion easily, follow any of the methods stated.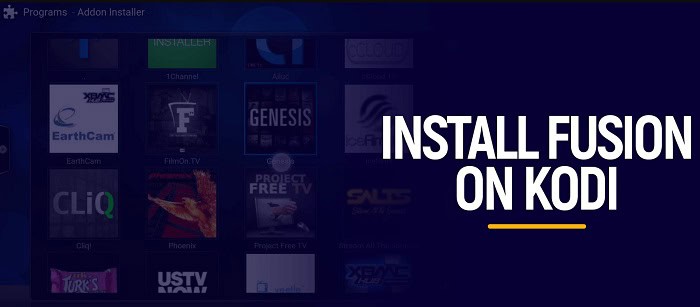 Easy methods to follow are:
Allow Third-Party Add-on Installation
Enabling "Unknown Sources" is the first thing you should do to allow third-party add-on installation. This is how to add Fusion on Kodi:
The gear icon is located to the left of the Kodi logo to launch Kodi from the home screen and choose the Settings option.
Select "System," then "Add-ons," and then "Enable Unknown Sources" on the right.
Fusion is not an add-on;  it is a source from which you can download several repositories and add-ons. Therefore, we will first see how to install add-ons like Indigo from the Fusion Kodi source before learning how to add them.
See Also: 12 Steps To Change Kodi Wallpaper In Your Kodi App In 2023
From Package Installer, Incorporate Fusion Into Kodi.
You can also use a package installer to incorporate Fusion into Kodi easily. Follow the steps and learn how to install Kodi Fusion:
Click and open Kodi on your home screen and select "Settings."
You won't be able to add the source to the Fusion repo collection if you select "None>" in the "Add file source" dialogue box without first entering the correct location. When finished, click "alright."
Enter the name you want to give this media source in the box labeled "Enter a name for this media source." It will name it 'Combination.'



After entering the source name, click "OK." The

Fusion installer 

source has been successfully added to Kodi. 

Select the "Package Installer" symbol to return to the Kodi home screen.
The list of added sources should now be visible. Select "Fusion," the newly acquired source's term. Fusion reports and add-ons are further organized into the following categories: start-here, Kodi repos, and Kodi scripts. Also, check this out how to install Kodi on Samsung TV.
Use Settings
You can also use the settings option to install Kodi Fusion on Kodi software. Just follow the steps:
Now, select Unknown Sources. You will see a pop-up asking you to confirm that you wish to accept the installation of add-ons from unauthorized sources. You can return to the main Kodi screen by clicking the Yes button now that "Unknown source" is enabled.

The fusion source is successfully added to Kodi.

You can introduce the Indigo program add-on, an add-on installer itself, and make the most of your Kodi media player.

Then again, you can introduce different storehouses from the Combination Source to broaden your add-on registry.
Fusion Kodi Alternatives
Even though the Fusion add-on is back, there is no guarantee that it won't go again. Because of this, you should look for a few Fusion Kodi alternatives if Fusion is taken down. Only a few of the numerous contenders for the best Fusion alternatives include the following:
Kodil Repository:
The Kodil repository is the most widely used Kodi repository at the moment. It has the most extensive collections of add-ons, with both authorized and also from third parties. You can add this repository by clicking the link below, and then you can look through its numerous add-ons to install.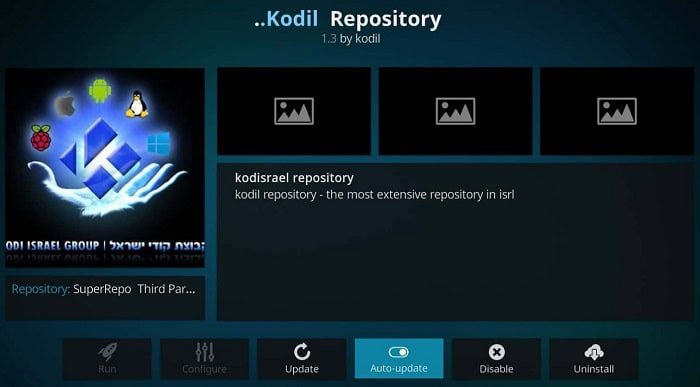 Adryan List repository:
The Adryan List repository also provides a variety of add-ons, some of which are well-known, such as Acestream, which was previously accessible on Fusion before its discontinuation.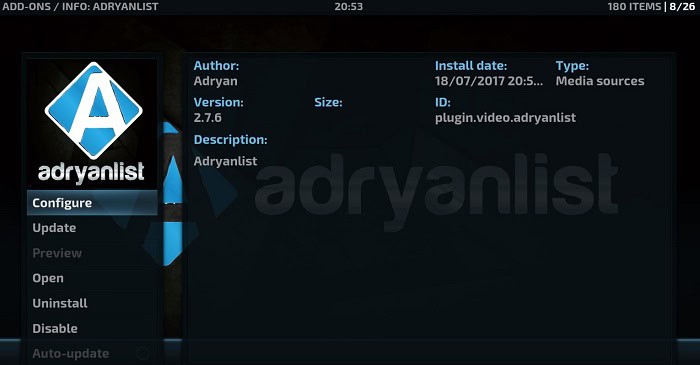 Acestream can now only be installed from the Adryan repository because it is available there.
See Also: "How To Update Sportsdevil On Kodi"- | Complete Guide |
FAQs
What is the reason for my Kodi buffering?
There may be issues that cause your Kodi to lag. The most important are Problems with network connectivity, Limited bandwidth from the source of the streaming network, Congestion at the source, Inappropriate settings for the Kodi cache Internet service provider (ISP), and throttling of connection speeds.
Why is cloud storage best for Kodi?
Kodi has a limited amount of cloud storage. The small number of official add-ons are not connected to the creators; they only serve as the Kodi front-end interface for your cloud storage service. Fortunately, our cloud storage providers include those few developers.
How to install cloud storage on Kodi?
Click on Add-ons> click on the open box icon> click search>type the add-on name.
What is dropbox in Kodi?
Dropbox comes in second only to pCloud due to the service itself, not the particular Kodi plugin. You have total control over using this plugin, and your Dropbox account in Kodi has many more features than the pCloud one. However, concerns include privacy issues and Kodi's cumbersome setup procedure.
See Also: Download Kodi For Samsung Tv: Simple Step-By-Step Guide
Conclusion
Fusion is effortless to set up on Kodi, and it is easy to download Fusion Kodi. Its library houses many repositories and the well-known Indigo add-on, which lets you install any video or music add-on you want. If you frequently install add-ons, Fusion installation is a must. This guide has told you how to introduce combinations on Kodi and alternate ways of outdoing the famous Combination library. Before streaming on Kodi, always remember to use a Kodi VPN because it is unsafe to stream copyrighted and free content. To stream on Kodi in complete privacy and remain anonymous, you must therefore utilize a VPN.
Therefore, this article was helpful for you, and it helped you to learn how to install Kodi Fusion on your system easily with the methods provided in the article.
See Also: 6 Top Furniture Design Software to Design in 3D | 2023
David Carnoy: TechyHost's and CNET's Executive Editor, leading member of the Reviews team since 2000. Covers gadgets, specializes in e-readers and e-publishing.