Kodi works well in the default background. It probably doesn't need custom wallpaper. But you would prefer to add a picture of your dog or your human loved one for a change. It does look lovely if you change the Kodi wallpaper. So, let us walk through this guide on how to change the background on Kodi.
Customize your Kodi home screen in 2023 by following these steps:
Open "Settings," go to "Interface settings" > "Skin" > "Settings."
Choose your desired background
Save changes by clicking "OK."
Give your Kodi app a fresh look with personalized wallpaper.
It also has a nice assortment of backdrop skins that you can apply by downloading. Also, you can check out the video players available for Android devices if you need them.
See Also: Kodi Genesis Not Working And How To Fix It | 2023
What is Kodi?
Kodi was created by the XBMC Foundation, a free and open-source media player software program. It is available for various operating systems and hardware platforms. Additionally, having a 10-foot software user interface for use with televisions and remote controls makes it one of a kind.
You may watch movies and listen to music in a variety of formats. This tool supports various music formats, including AAC, MP3, and OGG. It also has smart playlists and the option to tag multiple tracks. In addition, it supports ISO, 3D, and H.264 video codecs, among others, and can even stream material over the Internet.
There is an option to add plugins to improve the software's functionality. Not surprisingly, this media player supports TV shows, allowing you to save your favorite series in the service. The TV shows area accepts posters and tags and provides information on show descriptions and actors. To conclude, you can even control Kodi from your PC, including Windows and Chromebook.
How to Change the Kodi Skins?
This section will cruise through the steps to change Kodi wallpaper and skin. Now, pay close attention to the steps.
Finally, we believe you learned how to change Kodi skins on your application. But you might have trouble choosing the skin to add. We come to your rescue!
Some Kodi Skins You Can Try
Here are 5 Kodi skins we gathered for you to choose from. These skins change Kodi wallpaper as well as the skin in the process.
Aeon Nox
Following Confluence, the Aeon Nox is one of the skins' most popular.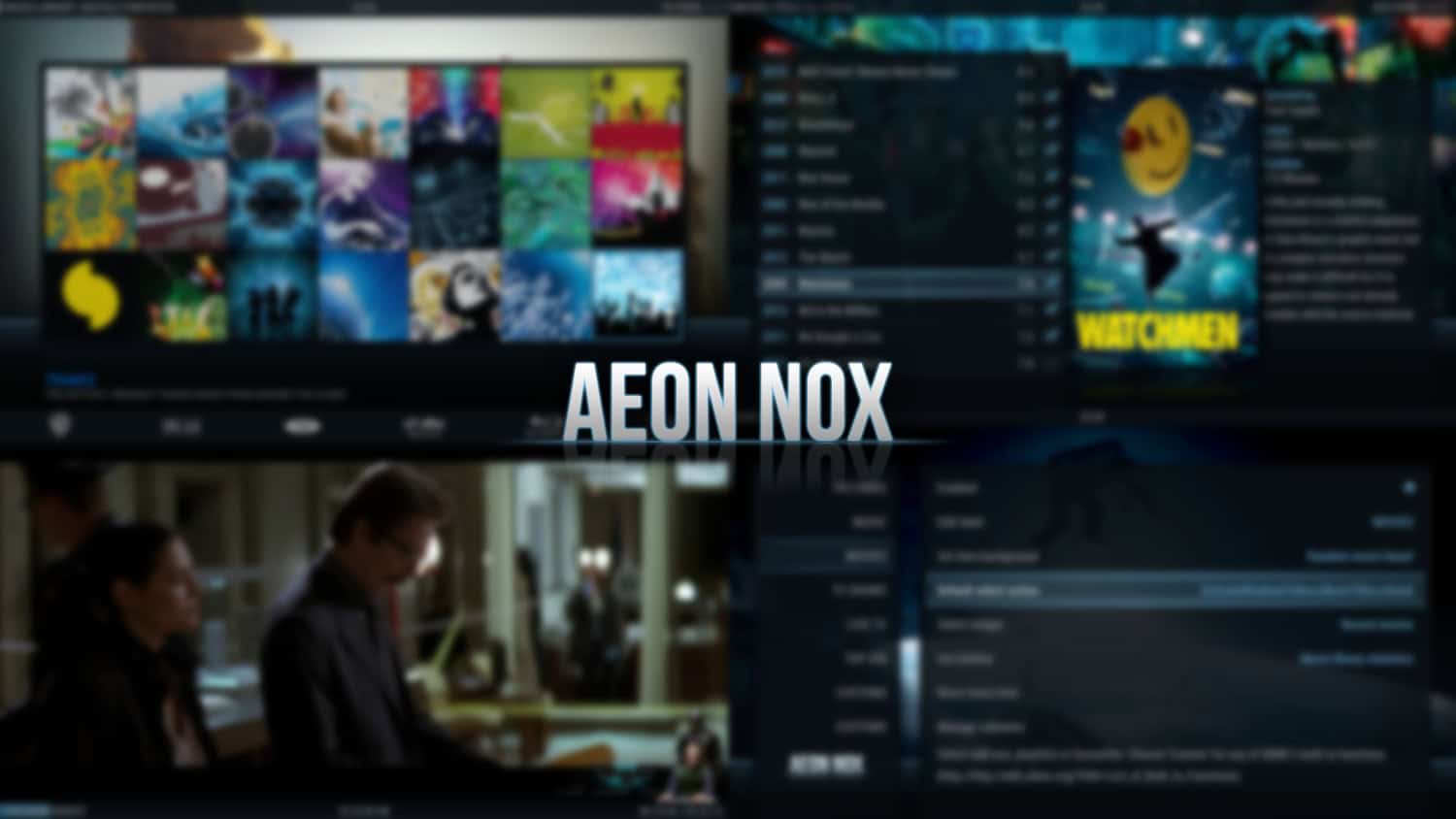 It is lightweight and compatible with all devices, and it is a rare blend of beauty and customizing ease.
Amber
Amber is a lightweight version that offers impressive capabilities and runs well on all devices. This skin allows you to personalize it in either a horizontal or vertical orientation. Read this article, a complete step-by-step guide on how you can use Kodi on PC in the best and fastest way possible.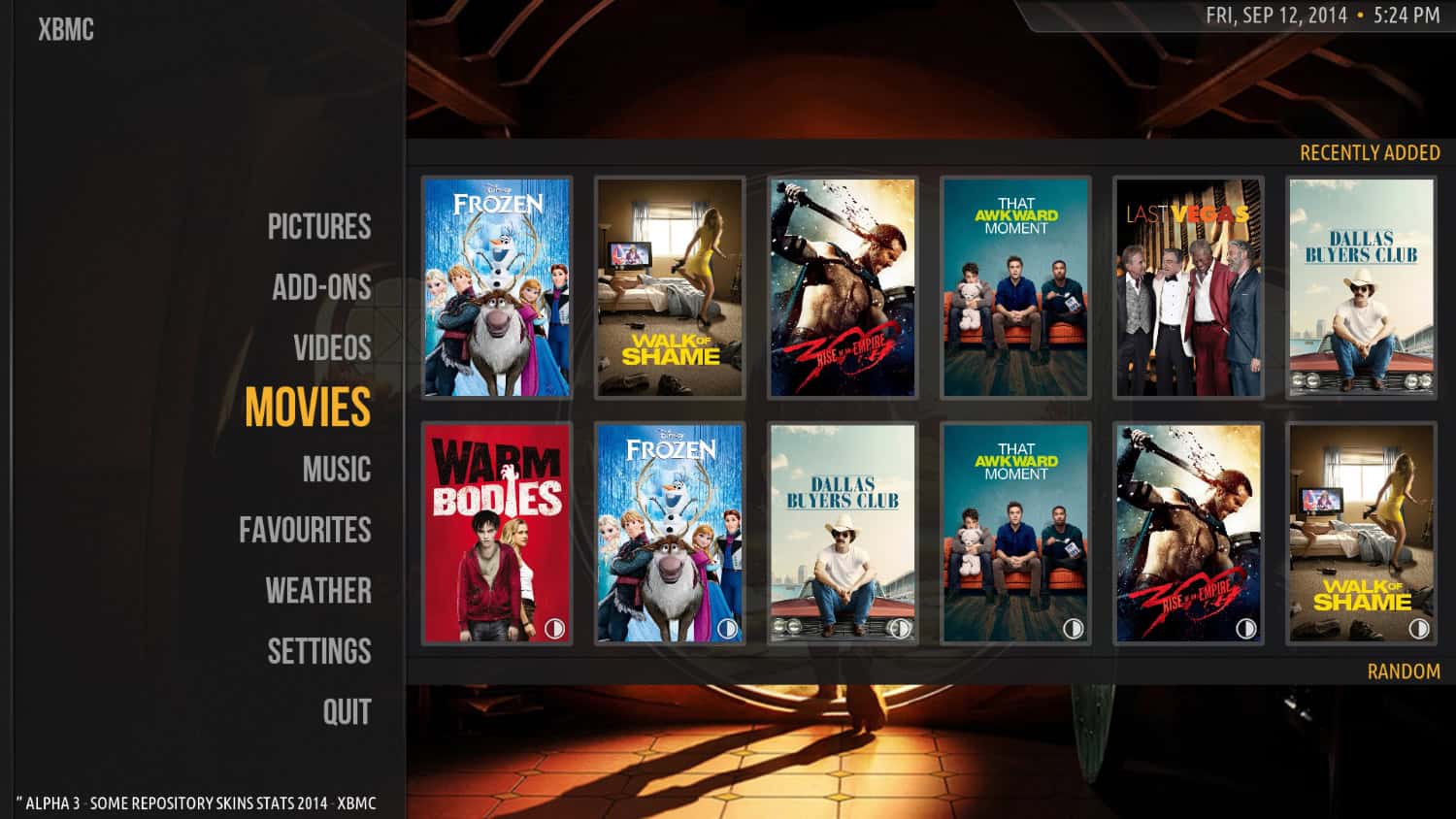 Key features of Amber are:
Custom Home menu.

Custom Home Shelf

Add custom background
Black Glass Nova
Black Glass Nova is simple and provides a plethora of functionality and customization choices.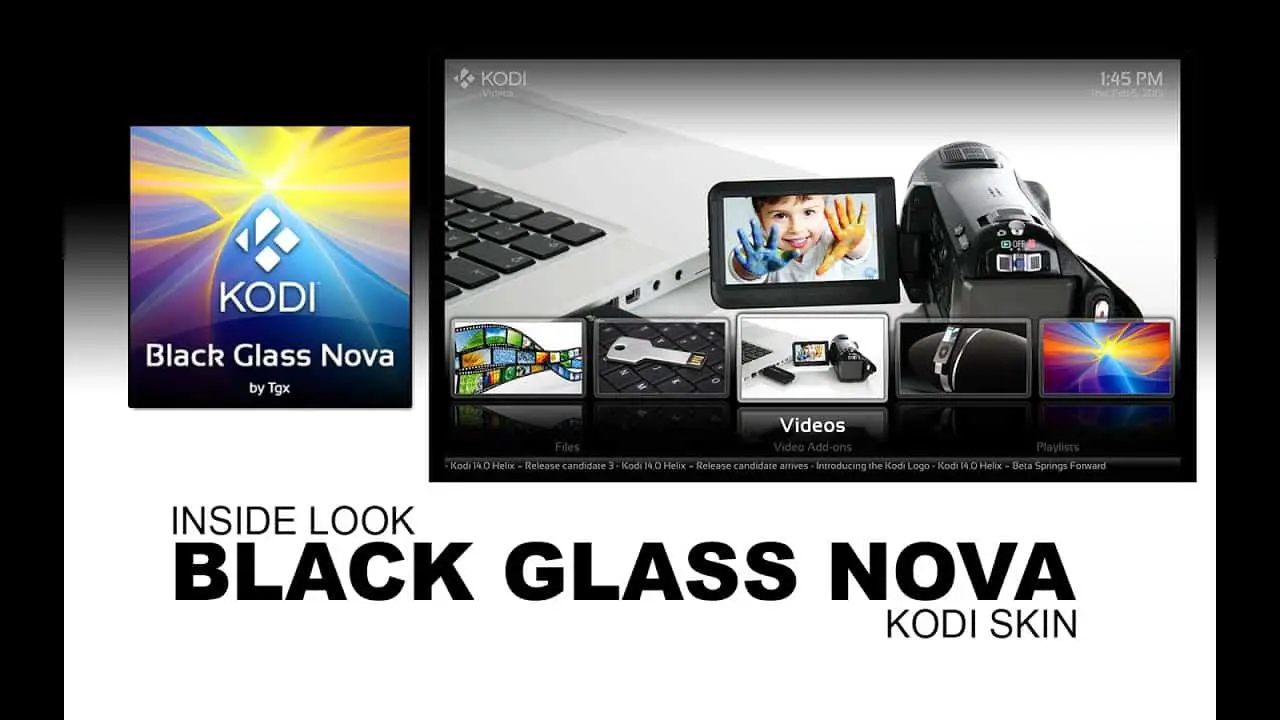 Key features of Black Glass Nova are:
Customize Home items

Artwork Downloader

Skin Widgets

Clear Art and a Clear Logo
Mimic
Mimic is skin made out of Refocus and Aeon Nox. It's a lovely, colorful approach that works on all devices. It is available in several shades.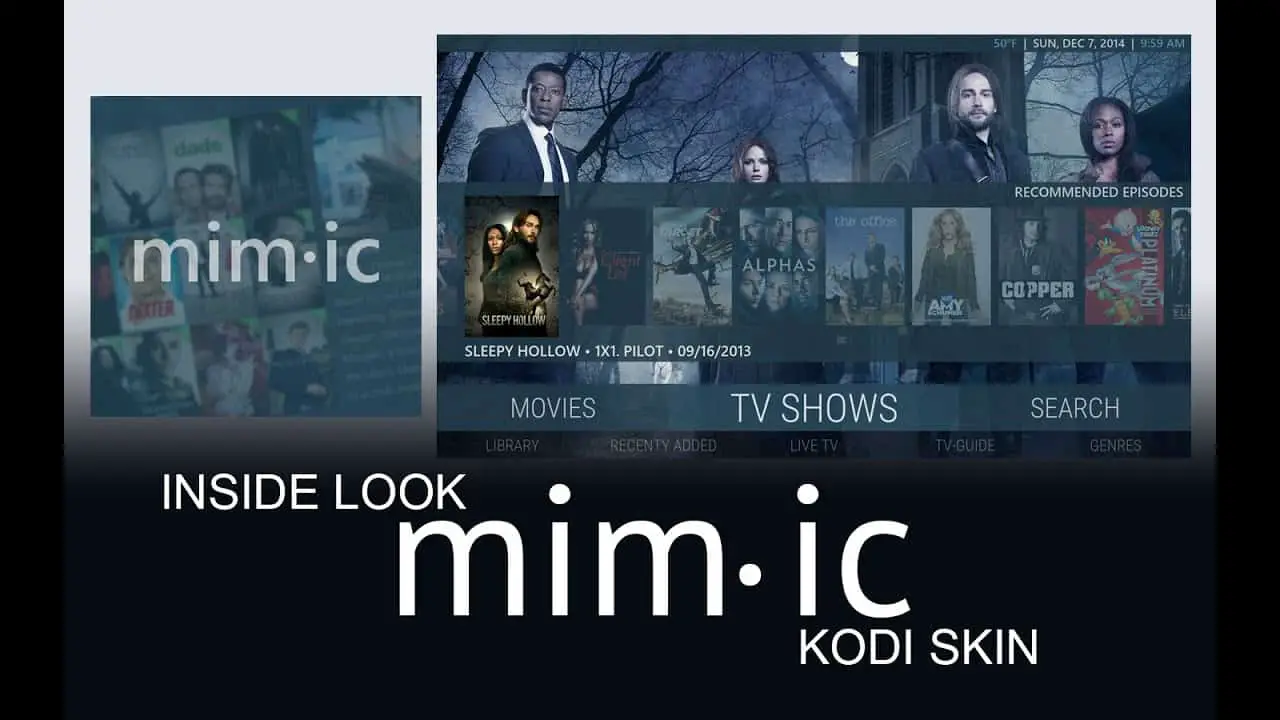 Some of the key features of Mimic are:
Customize Home items

Touch Support

Extra Fanart

Tv show Logos.
Refocus
Refocus is a well-designed, feature-rich Skin with numerous customization options.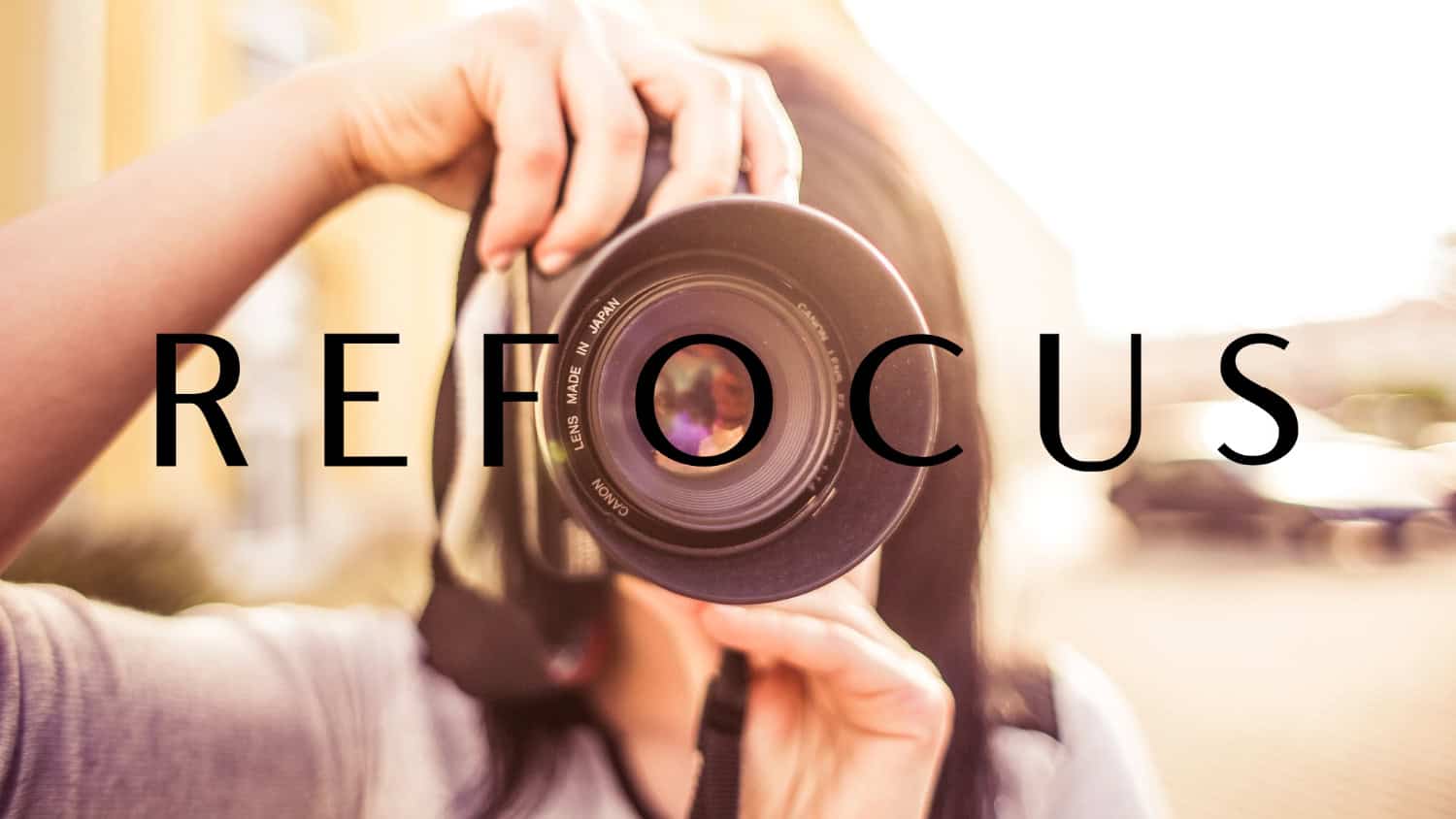 Key features of Refocus are:
Firstly, there is an Artwork Downloader

A Touch Support

You can Customize Home items

Skin Widgets.

All of the processes for changing the Skin are well outlined. Each of them has a different color palette that allows you to pick. You can try every skin from the list and try them out to see which one fits your taste. Im sure you'll find one that matches your personality.
All these skins are free of cost. This means you can download and utilize it right immediately. If you find any site that asks you to pay for these skins, I would not recommend signing up. I don't think it is worth it to pay for these skins.
Next, our task is to change the Kodi wallpaper.
How to Change Kodi Wallpaper
The software's appearance and feel are equally as significant as its functions and operation. Even though it is a great app, you won't touch it if the icons and backgrounds are blurry. Bad aesthetics downgrades the sales of any app if not designed well. Sometimes, you might find the background picture on an app like Kodi boring and old school. So, they gave you the option to change the Kodi wallpaper.
Follow the below steps carefully and see your background pictures change:
Then a small pop-up window will appear. From the drop-down menu, choose "Set single picture background."
Then, navigate to your wallpaper folder and select it.
Repeat steps 10 and 11 to change the backdrop of each item on your main menu. On the left part of your screen, you'll see the Main Menu choice.

You should repeat steps 1-3.

Select the Multi-Image background choice instead of a single Image option.
Then, navigate to the file path from your device and choose the folder.
Finally, the Kodi wallpaper change has been successful.
See also: 8 Ways To Search Background Audio Of A YouTube Video
FAQ
How do you customize Kodi?
Click the settings icon from the upper-left corner of the main menu. Secondly, choose skin settings. Thirdly, select the primary menu options on the left side of the screen. Deselect all of the menu items you want to remove using the slider bars on the right side of the screen.
How do you change the color on Kodi?
To do so, go to Settings and then Skin settings. Select Colors from the left-hand menu, then highlight color. The Colors option opens a screen where you can select a color from a selection of swatches. Choose your preferred color, then click Save.
How do I organize my Kodi addons?
In Kodi, navigate to Settings and go to System Settings. Under System Settings, click on Add-ons. Ensure the 'Advanced' or 'Expert' settings level is selected at the bottom of the screen. Select 'Manage dependencies' from the 'Add-ons' tab. Go to the root folder by selecting '...' and then 'My addons,' followed by 'PVR clients.'
Conclusion
In conclusion, I hope I helped you change the Kodi wallpaper in the easiest way possible. Now that you know how to change your background on Kodi, go ahead and share it with your friends who don't. Why not let them have fun too? Make sure you follow the procedure carefully so that you won't have any trouble changing the backdrop. On the other hand, the picture should be adequate, and the quality should be good. So, the image on the background won't look as good as you expect. Moreover, on the topic, check out video players available specifically for Linux.
See Also: How To Add Channels To Amazon Prime-Complete Guide
Dedicated group of Computer Engineers making tech updates accessible to all. Our dream is to simplify and share tech news with everyone.