There is never a lack of true crime, and many sources are available for those who appreciate the turmoil and morbidity of actual criminal situations. There are so many best true crime channels on youtube. The range of options for distributing true crime investigative series is expanding yearly, from movies to podcasts and docuseries on streaming services. 
The best true crime youtube channels are the following: Criminal Psychology, Coffee and crime time, True crime daily, Buzzfeed Unsolved Network, and more listed below.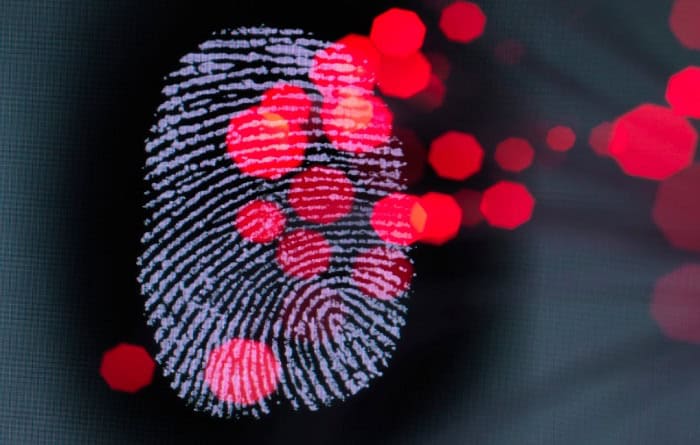 Why stick to the article? We have selected the best true crime channels on youtube for true crime enthusiasts. If you want to learn more, get into the world of reading. The highest subscribers are listed first on this list. On the other hand, if you want to learn more about crypto, then follow these channels!
See Also: 10 Best Creepy YouTube Channels That Will Scare You To The Core
Criminal Psychology By JCS
JCS Criminal Psychology has just over 5 million subscribers, and he deserves that success. JCS creates the best True Crime content on YouTube; however, a ton of "JCS Crime Inspired" content has emerged due to his sparse uploading. His movies often feature footage of interrogations interspersed with brief news clips and his sporadic commentary. He is skilled at framing the video and adding information without overtly interjecting himself. He spends a lot of effort into audio mastering and restoring because the footage is cut in a compelling, understandable way.

Since many True Crime creators have been affected by JCS's technique, he had to be at the top of the list. But because of his sporadic uploads, a ton of "JCS Crime Inspired" video was created, which directed viewers to some of the channels listed below.
Visit: JCS – Criminal Psychology – YouTube
True Crime Daily
The True Crime Daily, an investigative journalism program, served as the forerunner to the True Crime Daily YouTube channel. Matt Doran presented it in Season 1, then the notorious Chris Hansen (formerly of To Catch a Predator) in Seasons 2 and 3. The stories from True Crime Daily are broadcast live on YouTube, typically in digestible 20-minute chunks.

This channel features many gory and enigmatic stories that conventional media rarely covers. It incorporates information from uncovered police reports, interrogations, and interviews with significant players in each case. However, unlike many of today's YouTube channels, this show's broadcast style resembles 60 Minutes or the nightly news.
Visit: True Crime Daily – YouTube
See Also: Six Best Horror Channels On YouTube- 2023 Version
Criminally Listed
The goal of Criminally Listed is to unravel the mystery of the crime. It neatly and succinctly compiles thrilling tales, leaving no detail untouched. The films cover a range of subjects that might interest you, from murders committed after appearing on reality shows to horror films based on actual crimes.

You also find out more about certain cases. The channel currently has 875K subscribers.
Visit: Criminally Listed – YouTube
Coffee And Crime Time With Stephanie Harlowe
Among the true crime YouTubers of today, Stephanie Harlowe stands out for conducting an extensive study on each case.
This YouTuber discusses ongoing cases like Lori Vallow and her missing children JJ Vallow and Tylee Ryan, infamous recent controversies, and famed classic true crime tales on her show Coffee and Crime Time (like Scott and Laci Peterson, Michelle Carter and Conrad Roy, the JonBenet Ramsey case, and Casey and Caylee Anthony). This channel is one of the best True Crime channels on YouTube.

To put it plainly, this is a must-watch true crime series. Throughout several episodes, Harlowe explores a variety of instances and provides incredibly specific information that many other journalists, podcasters, and YouTubers frequently omit. This is undoubtedly the best YouTube channel to choose if you want something to play in the background for hours while in a coronavirus quarantine.
Visit: Stephanie Harlowe – YouTube
Danelle Hallan 
Join the Hallan Fam and subscribe to Danielle Hallan if you enjoy true crime. She is a talented YouTuber who excels in providing facts and theories in an engaging manner that is still objective. She typically focuses her videos on raising awareness of unresolved missing person situations. If enough people watch and share her videos, she believes that someone with the knowledge to solve the crimes would come forward.

Danielle focuses on missing individuals, but she also writes about closed cases and strange tales about the wider world, like the grim reality of what happens to climbers who perish on Mt. Everest.
Visit: Danelle Hallan – YouTube
True Crime With Kendall Rae
"True Crime with Kendall Rae," a program hosted by the true crime content producer, is presented by Mile Higher Media and Audioboom Studios. Kendall Rae is among the true crime YouTubers. Kendall draws attention to the instances and raises awareness for the victims' families through her YouTube channel.

Listen to Kendall's YouTube series podcast versions to learn more about how she shares cases with empathy. Kendall aspires for her writing to advance the rule of law. Additionally, Kendall co-hosts "The Sesh" and "Mile Higher."
Visit: Kendall Rae – YouTube
Christina Randall
Despite being relatively new to documenting true crime on YouTube, Christina Randall has gotten right to work. Since she spent time in prison, she has a unique viewpoint on the stories she chooses to convey. She has now changed for the better and rebuilt her life, but she has still experienced the ugly side of the law's way of life. True crime videos by Christina are in-depth and frequently divided into several sections. She frequently responds to ongoing or prominent cases that are in court today. Instead of making numerous movies about incidents from the distant past, she spends a significant amount of time thoroughly covering one recent case.

If you browse her earlier recordings, you can find many more vlogs on Christina's prison experience and the daily injustices and struggles those female prisoners endure.
Visit: Christina Randall – YouTube
Buzzfeed Unsolved Network
Buzzfeed Unsolved Network is the true crime channel with the most content selection on this list. Most people have seen or heard of Buzzfeed's funnier videos, but this is where you can find its real crime, paranormal, and conspiracy coverage. You can find Everything from ghost stories from cemeteries to the background of how well-known criminals were apprehended.

Along with stories of people who have survived insane situations, this channel also features instructional films on self-defense from Navy Seals and private detectives.
Visit: BuzzFeed Unsolved Network! This channel – YouTube
See Also: Top 12 Alexa Radio Stations That You Should Listen In 2023
FAQs
Which real crime podcast is the best?
Casefile, one of the best-rated true crime podcasts ever, is praised for being 'interesting' and 'well-researched' while avoiding exploitation.
What makes true crime so compelling?
It satisfies our innate urge to unravel mysteries and puzzles. It also enables us to analyze the darkest aspects of humanity from a safe distance and provides insight into why other people would act in certain ways.
What is regarded as the greatest documentary ever made?
The best historical documentaries and best true crime on youtube are: Shoah (1985) Dont Look Back (1967) Sans Soleil (1983) Harlan County U.S.A. (1976) The Thin Blue Line (1988) Nanook of the North (1922) Night and Fog (1955) The War Game (1965)
Does a true crime channel exist?
Sony Pictures Television controlled the British free-to-air television network True Crime, which debuted on March 22, 2016, before changing its name to Sony Crime Channel 2 on February 6, 2018.
Conclusion
While there are many more best true crime channels on youtube, these 8 are unquestionably the greatest. These YouTubers have something to offer true crime enthusiasts thanks to their diverse perspectives and in-depth reporting.
Many people search for documentaries on real-life murders and disappearances on the internet. Fortunately, many true crime stories are available on YouTube; you need to know where to look. What are the top YouTube Crime channels to watch?
You might watch movies or documentaries to pass the time when you're weary or bored. Some stories are so compelling that you'll endlessly stare at your screen. Most people favor criminally oriented stories, which is why the best True Crime channels on YouTube are useful.
See Also: Best Hunting Channels On Youtube | Top 6 YouTubers In 2023
Freelancer Michael Franco writes about the serious and silly sides of science and technology for CNET and other pixel and paper pubs.