Over the years, Youtube has been flooded with so many channels belonging to different genres, and one genre that doesn't get much attention is horror. However, you might not believe that so many horror and mystery channels on Youtube have a dedicated fan following and millions of subscribers. These channels are favorites among true crime lovers and people invested in supernatural and mysterious stories. If you are among them, you might be wondering which are the best creepy Youtube channels.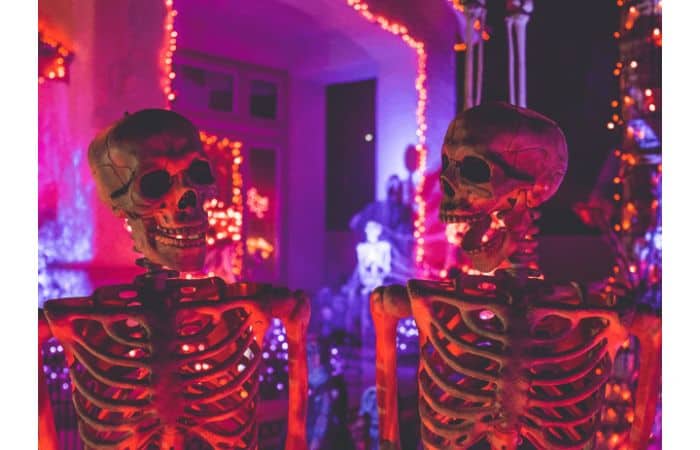 Some of the best channels of the horror and mystery genre are Corpse Husband, Rob Gavagan, Nexpo, Mr. Creepy Pasta, Lazy Masquerade, Chills, Buzzfeed Unsolved, Scary mysteries, Reignbot, and Mr. Ballen.
This article will divulge the details about the kind of content each channel produces. So please read on to learn more about the Best Creepy YouTube Channels.
See Also: 13 Good Roblox Horror Games
Top 10 Best Creepy YouTube Channels
Let's discuss the top ten best creepy YouTube channels mentioned below.
Corpse Husband
Corpse Husband is one of the best creepy Youtube channels, with more than 7 million subscribers. Recently the channel has moved on to gaming content; however, the scary videos posted earlier are still there on the channel to spook you out. These creepy videos are the ones that have amassed this many subscribers for this channel.
Since its launch in 2015, Corpse Husband has risen to great popularity. The channel has 103 videos and more than 300 million views in its kitty. Corpse Husband has a large section of loyal followers who provide their creepy personal stories to the channel to narrate.
Visit: Corpse Husband
Rob Gavagan
Rob Gavagan started his Youtube channel in 2012. He posts around 2-3 videos monthly about creepy happenings, unanswered mysteries, and serial killers. Apart from these videos, the channel also has videos about bizarre things like terrifying sea creatures, horrible medical conditions, and cruel ancient practices.
This scary Youtube channel currently has around 3.11 million subscribers and 550 videos with more than 570 million views. Unlike other creepy Youtubers, Rob often appears on his channel as a host. He has also developed a line of coffee mugs and stickers.
Visit: Rob Gavagan
See Also: Best Travel Channels On Youtube When You Are On A Wanderlust [2023]
Nexpo
'Nexpo' is one of the best creepy youtube channels that post more than just horror stories. The videos on the channel cover paranormal tales and genuinely bizarre topics that will creep you to the core. There are videos on AR games with horror themes, weird viral videos, and deeply researched content on upsetting incidents near us. These videos are usually lengthy. They cover every tiny detail of the topic in question.
The way this channel presents its videos with a doubtful approach makes them more intriguing and acceptable. This channel is best for people who incline true stories or cases that can be great scientific and paranormal debate topics.
Visit: Nexpo
Creepy Pasta
Mr. CreepyPasta is among the scariest channels on Youtube currently. It has more than 1.61 million subscribers who diligently watch the videos. Here a masked Mr. Creepy Pasta narrates spooky horror stories. These stories are usually urban legends circulated as true accounts on the web. He has also published two book compilations of horror stories on youtube channels.

Since its launch in 2011, this channel has grown enormously and has posted around 2500 videos garnering 305 million views. If dramatic narration and spine-chilling anecdotes are your things, this channel is the place for you to be.
Visit: Creepy Pasta
Lazy Masquerade
A list of the best creepy Youtube channels is complete with the mention of Lazy Masquerade. This channel was launched in 2008 and had more than 260 uploads. It is a hub of videos covering unsettling mysteries, bizarre incidents, and explorations of problematic channels and creepy camera footage.
Some of these videos focus on Southeast Asia, a part of the world with many intriguing and scary tales to recount. The unique storytelling makes the stories chilling, especially at night. Therefore this channel is a must for horror and mystery buffs.
The channel has more than 200 million views from 1.3 million subscribers. The channel also has an online store where fans can buy Lazy Masquerade's official merchandise. 
Visit: Lazy Masquerade
Chills
Chills is another option for horror stories YouTube channel by the Canadian Youtuber Dylan, who creates videos about paranormal activity, conspiracy theories, and every strange phenomenon around us. Since its launch in 2016, the channel has flourished immensely, with 5.85 million subscribers. Dylan uploads two videos weekly and has around 477 videos on the channel with more than 1 million views.
Dylan's unique tone of narration makes his videos spookier to watch. He recounts the stories with a blank expression. It enhances the 'creepy' factor, making it more disturbing to watch. 
Visit: Chills
See Also: Top 12 Alexa Radio Stations That You Should Listen to In 2023
Buzzfeed Unsolved
With more than 5 million subscribers and 2 billion views, Buzzfeed Unsolved is amongst the best creepy Youtube channels for paranormal and mystery tales fans. The two hosts, Ryan Bergara and Shane Madej, explore the mysterious incidents and ghostly happenings around the world in an investigative manner. It makes their story more believable and interesting.
Their undeniable chemistry is an absolute treat as they embark on their mission to uncover a new mystery in each video. The channel also focuses on videos about the life of many infamous criminals from history, which every true crime story fan will love to watch. 
Visit: Buzzfeed Unsolved
Scary Mysteries
Scary mysteries is a channel that will keep you hooked with its weird and bone-chilling mystery videos. These videos are generally 15-20 minutes long and explore the most bizarre stories around the globe. There are videos on UFO sightings, unsolved missing person cases, terrifying homicides, serial killers, and paranormal cases.
The channel posts 3 new videos every week for you to binge-watch. So far, they have uploaded around 580 videos garnering more than 7 million subscribers and 162 million views. 
Visit: Scary mysteries
See Also: Best Sailing Channels On Youtube In 2023 | Top 10
Reignbot
Reignbot is an absolute favorite among fans of true creepy stories and urban legends. The channel has over 1.3 million subscribers and comes up with new videos twice or thrice a month. However, these videos are really popular as they cover real-life crime stories and mysterious happenings that have no explanation for them.
Moreover, the channel allows viewers to share their real-life experiences and opinions about the stories they cover. As of now, there are 175 videos on the channel, and since its launch in 2015, it has managed to attract 151 million total views.
Visit: Reignbot
Ballen
Ex-Navy soldier John B. Allen hosts this channel and has a dedicated following of more than six million subscribers. It is very popular among true crime story fans. MrBallen is a great storyteller and presents inexplicable stories with dramatic narrations. They are both engaging and intriguing for the viewers.
MrBallen started in 2015 and currently has over 1 million views thanks to the relatable and simple presentation. Moreover, His light-hearted mannerisms keep the viewers hooked for hours. It lets the viewer enjoy them as a discussion among friends.
Visit: Ballen
FAQs
What are the best Creepy Youtube Channels?
Many creepy channels on Youtube are very popular, such as Mr.Creepy Pasta, Chills, Corpse Husband, Mr. Ballen, etc.
What Are Some Popular True Crime Channels On YouTube?
Some popular true crime channels you might enjoy are True Crime daily, Criminally Listed, Dark Curiosities, Eleanor Neale, etc.
What Are The Most Inappropriate YouTube Channels?
Some channels that are not appropriate for certain audiences are Jake Paul, Joey Salads, IDubbbz, Onision, Dramaalert, etc.
See Also: Best Youtube Channels For Web Development
Conclusion 
There are many more such creepy and scary channels available on Youtube that you can explore. However, choosing the channel for you depends on your interest and choices. Hopefully, our compilation of the best creepy Youtube channels helped you pick your choice.
Hey everyone! We are a group of Computer Engineers who have dedicated their lives to tech. It's our dream to make sure that all the updates in the tech world reach everyone is simple words. Hope you have a good time on the blog! 🙂