Are you looking for the best Podcast Downloader Tools on the internet? Want some of the best songs to download from the internet? Want the best podcasts to download? Podcasts are the source where many audio files are available for download on your PC, smartphone, or tablet. Thus, you must know about the best Podcast Downloader of 2023. Here is a list of some of the best Podcast Downloader Tools available.
Now the apps that allow users to podcast the audio files are called podcasters, which help you to download, sort, and manage your subscriptions. Podcasts allow you to listen to the news and radio, so you can say it is a newspaper for media lovers.
They can be audio or video files, but mostly in audio format, so it will be like listening to a radio show. If you are an editor, you can even download the audio files and add voice over to video to make them more engaging. Podcasts have all the latest news about the songs or from the websites.
Some of the best Windows, iOS, and Android podcasters are listed here.
See Also: Top Playlists On Alexa You Should Listen To In 2023
Top 8 Free Podcast Downloader Tools
Here, we have sorted the top 8 free Podcast Downloader tools list.
gPodder
It doesn't have a built-in audio player, but it adapts your audio or video player to play the audio or video of your choice. You can sync to your iPods; it has MTP-compatible and directory-based players. It seems to be a simple podcaster from the outside, but it involves some tricks once you enter the software. It would be best if you studied the software before handling the advanced and toggle options included in the software.
Podcast Downloader Tools can also manage podcasts by using iTunes. Still, before using and knowing about the whole software, you need to know entirely about the software so that you don't face any problems.
Visit: gPodder
iTunes
Apple was the first to introduce podcasts on the internet. Apple has one of the best and the top podcasts for the users using it. Even at present, iTunes has the most number of podcasts than any other podcasts available in the market.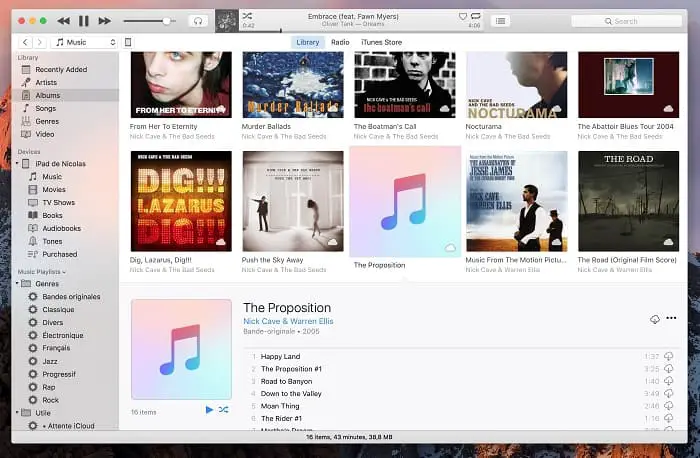 This Podcast Downloader has nearly 250,000 podcasts available. You can get the iTunes store online and subscribe to the podcasts via URLs or directories. iTunes also helps you share your music and podcasts on social networking sites, i.e., with friends, family, etc.
Visit: iTunes
Pocket Casts
It is the best podcast available on the Google Play store. This Podcast Downloader allows you to sync your playlists, playback controls, Chromecast, Android wear support, and sleep timer so that you can play your songs even after your phone is asleep.
This automatically downloads podcasts over WiFi. This app is available for 3.99$ without ads.
Visit: Pocket Casts
See Also: 7 Best CPU Benchmark Software | Popular 2023
Zune
Using iTunes without iPod is the same as using Zune without a Zune player. You can also subscribe to your favorite podcasts with this Podcast Downloader Tools and browse among the thousands of podcasts in the app.
You can also bookmark your podcasts, stream online, sync your podcasts from the Zune account, update your playlist, share among your friends, and refer the app to them so they can enjoy their favorite podcasts.
Visit: Zune
See Also: 5 Best Flight Tracker Apps for Android & iOS (Updated)
Dogcatch Podcast Player
The best and the oldest podcast player in your play store. You have to update your player frequently to update you with the latest music in the town. This one of the Podcast Downloader tools also supports Android Wear, chrome cast, and Android Auto, so you can access it whenever and wherever you want.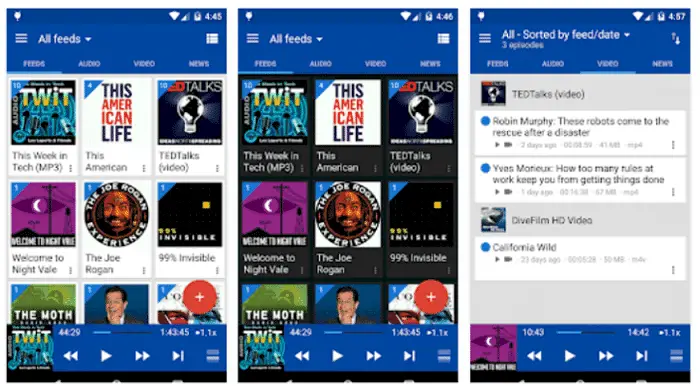 You need to pay 2.99$ for the app to stream and download the podcasts you want. There will be no in-app purchases after you get the professional app, and then you are ready to rock!!!
Visit: Dogcatch Podcast Player
Podcast Lounge
One of the best podcast download managers for Windows. It has been rolling since the time of the launch. This app contains mostly 90,000 podcasts to enjoy all your favorite tracks on the go. You have audio and video podcasts, auto downloads, directory searches, and customized playlists. The Windows 10 app has been priced at 1.99$.
The main thing about this one of the Podcast Downloader Tools is that your feed gets automatically refreshed when your battery is more than 90%. So besides that, you can have an excellent podcaster in your hand to listen to your favorite podcasts.
Visit: Podcast Lounge
Grover Podcast
So the last on the list comes the Podcast Downloader Tools that would be entirely suitable for you if you like the above ones. The software is compatible with all platforms. You can create your playlists, download pods, switch on and off automatic downloads, and delete pods. It also helps you to import and export the files in ODML format. Grover Podcast also allows you to sync in OneDrive. It also has played-back controls for the users.
So this is one of the best all-in-one podcasts.
Visit: Grover Podcast
FAQ
What is the best way to download podcasts?
The most straightforward way to download an episode of a podcast is simply to download it from the source. Most podcast apps allow users to download or stream episodes directly from a site. Suppose you desire to hear podcasts on a computer. In that case, this is one method to go about it.
Can I download podcasts to listen offline?
When you save an episode, it's automatically downloaded so you can listen to it offline. Go to Settings> Podcasts to turn off this option, go to Settings > Podcasts, then turn off Download When Saving.
Is Google podcast any good?
The interface of Google Podcasts is excellent, distant from the finest I've used so far. The home screen shows a carousel of your shows, with the latest episodes in the feed below.
Conclusion
These were some of the best Podcast Downloader Tools, so you can listen to all your favorite podcasts and download them using the best podcast downloaders mentioned above. Some of the software's missed the list as they weren't compatible with all the platforms and didn't have some great specs needed for the perfect podcast downloader. So get these pods downloaders and have a great time playing your favorite pods.
Dedicated group of Computer Engineers making tech updates accessible to all. Our dream is to simplify and share tech news with everyone.