Before Google had launched its Chromecast, It was an arduous task for people to transfer and live stream their contents to another device with shit tons of plugins and software to be installed to cast a MAC to another device. Still, in the recent past, Google rolled out the Chromecast feature for MAC users, and it is really easy to set up Chromecast for MAC. In this article, you will further learn how to Chromecast on mac.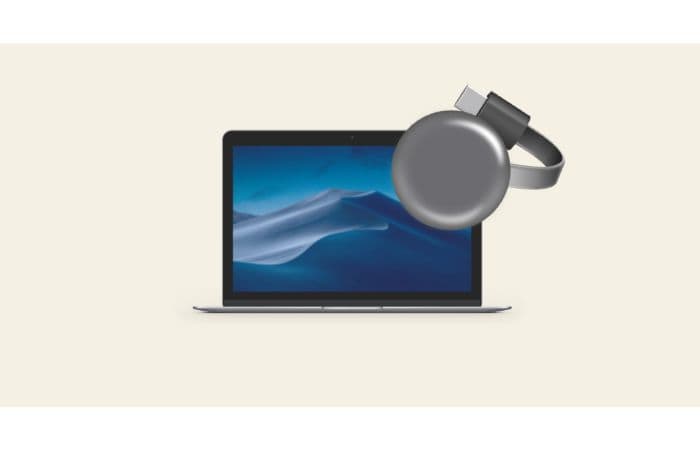 Casting was never easy before the introduction of devices such as Amazon's FIRESTICK or Chromecast. Among all other devices, Chromecast has secured its unvaried importance and usability. MAC users always had a problem with every other casting device available in the market until Google rolled out its Chromecast device and sorted screen casting issues for MAC users for using the Chromecast app for mac.
What Is Chromecast From Google?
Google's item With Chromecast, you can stream information to your TV from websites and apps like Netflix and Hulu, as well as from your phone and the Chrome browser on a laptop or computer.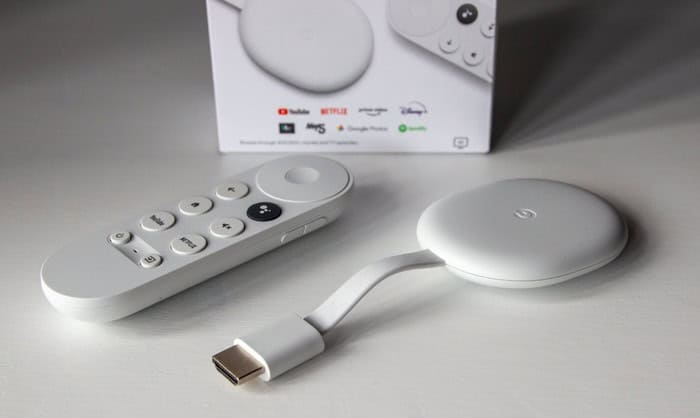 Chromecast is a little gadget that connects to your TV.
Why Chromecast Might Be Necessary
Your beloved TV shows and movies may be streamed to your TV with the help of Chromecast, a fantastic gadget. Additionally, you may use Google Assistant to control it with your voice and a remote control with your phone or the remote included with the Chromecast with Google TV model.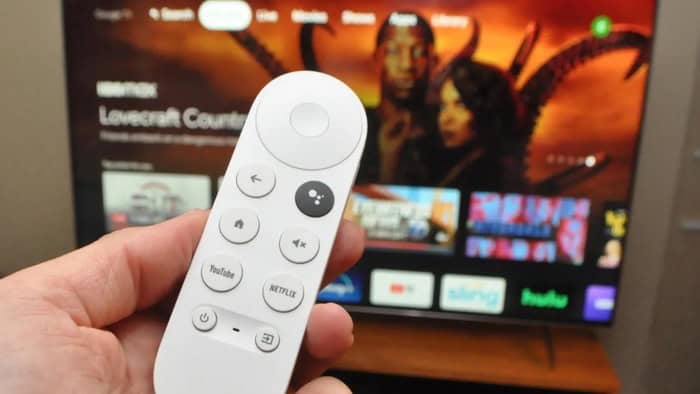 Speaking of the benefits of Chromecast with Google TV, this model of Chromecast has a Google TV interface that enables you to combine media content from several apps, maintain a single watch list, and train the Google algorithm to provide you with relevant recommendations by liking movies.
You may cast content to your TV using Chromecast from your phone and the Chrome web browser.
What Conditions Must Be Met To Install Google Chromecast?
You will need a Google Chromecast, a TV or projector, a Chrome web browser (free for Mac), a WiFi connection, and a Mac computer to wirelessly stream audio or video from your Mac to the big screen (TV).
With these quick and easy steps, you can start wireless content streaming.
How To Set Up And Use Chromecast For Mac 
You may be questioning how to Chromecast from mac. Follow these steps in main order to set up and use Chromecast for Mac : 
 

Step 1: Getting Started

When you unbox your Chromecast device, a few things are provided to you. This includes: 
The Chromecast HDMI Dongle; 

A Power Supply Adapter. 
Before moving on to Chromecast for mac, the physical setup of your device needs to be completed. Know how to transfer your TV service when you move from this article.
Connecting The Device
To start with the process, you will have to attach the Chromecast device to the HDMI port of your casting device (Let's assume it to be a TV).
Next, insert the USB type-B port into your Chromecast Dongle and the USB type-A into your television's spare port.
If your device does not have a USB port, you can still use your Chromecast device by connecting the power supply adapter to a nearby power supply port.
Now you can turn on your Television, and it should automatically detect the new input device and switch to the input. If not, you can select it manually. 
See Also: Best Methods For Casting To Firestick From Android
Step 2 
To move on to the next step of connecting your MAC to the Chromecast device, you need to go online and connect to a WIFI on your MAC. If you want to connect your Chromecast device to your desired output, it should connect your MAC to the same network over which you want to use your Chromecast.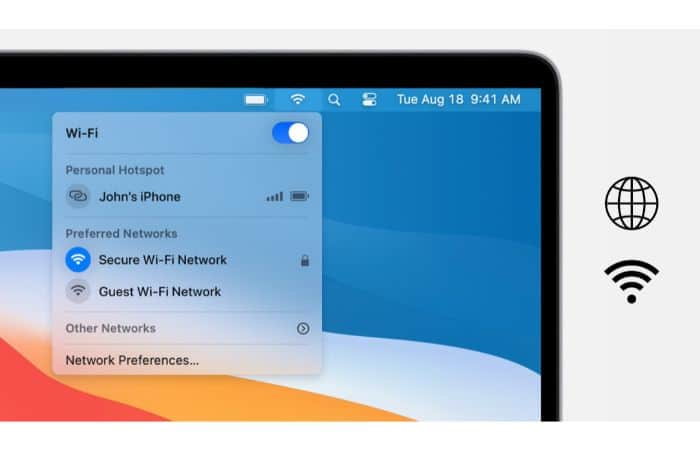 Ensure that the WIFI has a stable connection as it requires stable internet for the Chromecast to stream content to another device, and it does not function properly offline. 
Setting Up The Software
Once you are through with this step to Chromecast for mac, your MAC will automatically display a pop-up message which would read like," Congratulations! You are ready to cast." 
See Also: How To Add Channels To Amazon Prime-Complete Guide
Step 3
Once you pair both of your devices over the same network, a pop-up notification will be displayed on your MAC screen, asking you to download the Chromecast Browser extension.
After you finish installing the browser extension, a pop-up message on the notification tray of your chrome browser will appear, notifying you of the successful installation, and that will be your one-tap cast button over browser settings. 
Step 4
Congratulations! You are on the final step of casting your MacBook over Chromecast to any other device. If you want to access your MAC's complete Home Screen section, you must access it through the casting application, which you've already installed in the aforementioned steps. To cast your browser screen to your Television or projecting device, you need to access the Chromecast Extension, which is already installed on your Google Chrome browser. Tap on the "cast" option, and voila! Enjoy your favourite content over another device from the ease of your MAC device.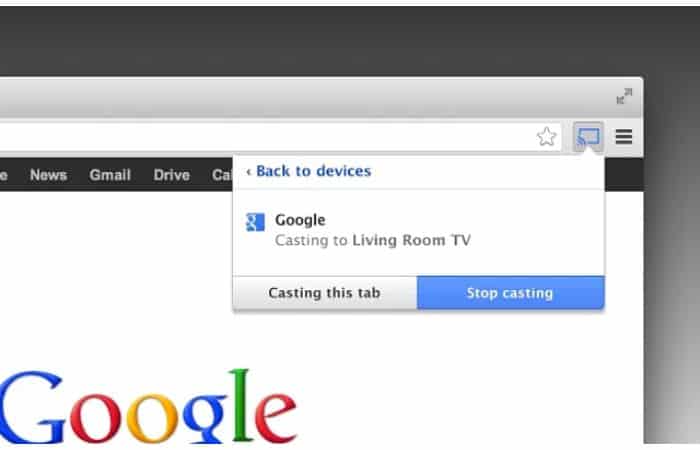 At times, you will notice quality variation over the screens. That generally happens due to poor network connection, so make sure your connection has high-speed internet to obtain a seamless viewing experience over your casting device through MAC.  
See Also: MacBook Pro Camera Not Turning On Error
Mac Performance Recommendations For Chromecast
You'll observe that the quality of the videos you stream from Google Chrome on a Mac to your Google Chromecast varies substantially. Low network conditions or "full tab" and "full screen" streaming are frequently to blame for poor quality. Direct connections are the best for streaming media, and they can be found on websites that "natively" support Chromecast. Native support is available on websites like YouTube and Netflix, where the symbol appears in the site's video player rather than in Google Chrome's toolbar.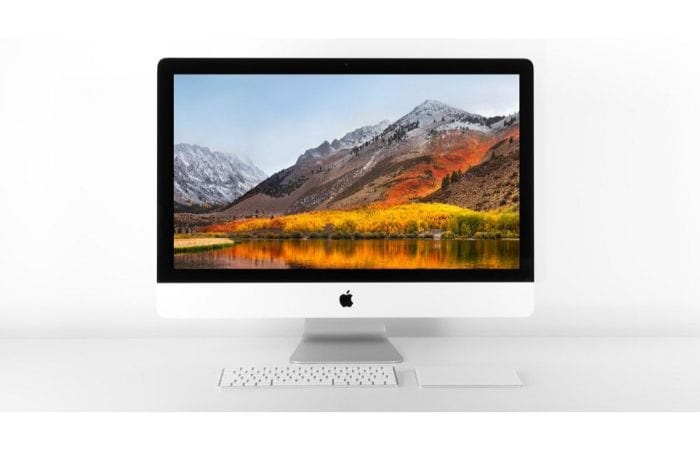 Numerous Google Chrome Extensions make it easy to stream content from websites without native capability. Your computer does not stream all of your media to the Chromecast when you direct stream it; it merely directs the Chromecast to do so. This produces far higher-quality video than fullscreen on your Mac and streaming browser tabs.
How To Use Chromecast To Broadcast Missing Files From Your Mac
Using Disk Drill, you may recover your deleted films or photos and stream them from a Mac to a Chromecast.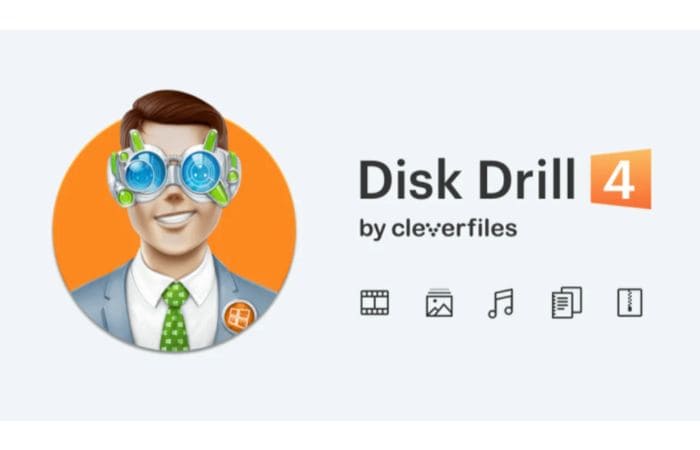 For Mac users, Disk Drill is an easy-to-use data recovery program that can assist in recovering lost or deleted information, including important business documents, music, and videos. This recovery tool can retrieve your missing memories and broadcast them using your Mac.
Why Should I Use Disk Drill To Recover My Data? 
Simple and effective is Disk Drill. Disk Drill's powerful recovery techniques, including Deep Scan, enable it to retrieve any lost file virtually. Disk Drill is a one-stop shop for recovering deleted files, including videos, with compatibility for all common devices. In addition to recovering all popular file formats, it also supports over 300 additional file types.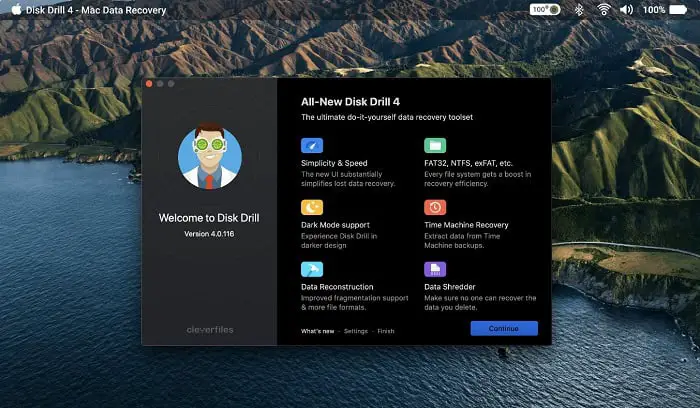 Recovery Vault and Assured Recovery work to preserve your files from potential data loss and increase the likelihood that you will be able to recover your contents should the unavoidable happen. Disk Drill has a long list of impressive features and a wide range of scanning techniques. Disk Drill can scan almost everything your Mac computer can identify and read, including mobile devices, memory cards, and other objects.
Making Chromecast Playback On Mac More Efficient
Chromecast is a practical way to watch material on a big screen, but it's only enjoyable when everything goes according to plan.
The following are some of the most frequent issues with Chromecast playback on Mac:
Unreliable or sluggish internet connection

Hardware restrictions
Using cleaning software is one approach to releasing some resources on your Mac.
CleanMyMac X application discovers unneeded files, programs, and malware on your Mac. Consider conducting a fast scan with CleanMyMac X on your laptop if it has been operating slowly or has many files hidden away to make it run more smoothly.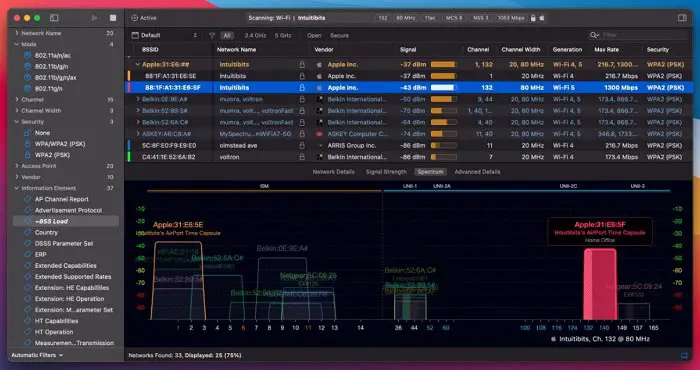 Another useful tool to assist you in resolving your Chromecast problems is WiFi Explorer. It serves as a one-stop solution for tracking and fixing any WiFi issues. It offers an in-depth analysis of how your connection is doing and may be able to fix any issues.
Additional free tools offered by Disk Drill include a duplicate file finder that locates and deletes duplicate files from your Mac, freeing up additional space.
Get: Disk Drill
FAQs
What applications can I stream to Chromecast from my device?
BBC iPlayer, Google Play Music, HBO GO, Hulu Plus, Netflix, Pandora, PostTV, RealPlayer Cloud, Red Bull TV, Songza, Vevo, Viki, and numerous other services are all available for streaming. Please be aware that in various nations, this list is different. Numerous websites with videos have built-in cast capabilities, so you don't always need to use the cast button in the toolbar; instead, it will show up in the media player when it is accessible. You'll see the cast emblem in the middle of the video. New services are frequently added to the market. You can check this out by going to YouTube.
On a Mac, is it possible to stream videos to a Chromecast?
There needs to be a viable fix for VLC Chromecast Mac right now. However, you may cast documents from your Mac to a Chromecast using free programs that have the same features as VLC. You can stream the files to your TV using the Cast icon after they are playing in the browser. Most media files can also be played on Google Chrome by dragging and dropping them into the browser.
How can I cast Spotify from a Mac?
It's now just as simple to use Spotify Connect or Chromecast from the desktop version of the service. Begin chrome casting your audio from your Mac by selecting Google Cast under Devices accessible in Spotify. The Boom 3D app will help you improve the sound in this situation, so take advantage of it.
Conclusion
Following these steps will help you to easily set up and use Chromecast for mac to make your work easier.
Dedicated group of Computer Engineers making tech updates accessible to all. Our dream is to simplify and share tech news with everyone.