Some of your favorite shows can be binge-watched on Netflix, but only some people want to keep their subscription active indefinitely. Fortunately, Netflix makes pausing the auto-renewal rather simple. So how to cancel Netflix auto-renewal is here.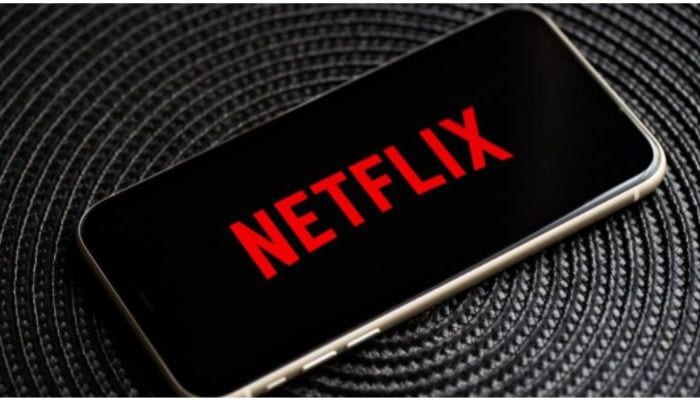 Netflix auto-renewal is a wonderful option that can save you time and money. You can do it through Web browsers, Android, Smart Tv, and iPhone. You can cancel Netflix Auto-Renewal in just 4 simple steps. Although, You don't need to remember to manually renew your subscription because the service does it for you. 
Some people may choose to select their renewal date. Therefore, it's crucial to understand how to cancel Netflix auto-renewal. So here are the steps to cancel Auto-renewal.
Visit: Netflix
How To Stop Netflix From Auto Renewing 
You may adjust recurring charges, cancel your subscription, and save money with the help of a helpful tool provided by Netflix. However, this tool is only accessible to active subscribers and is not made available to those attempting to create new accounts.
You can see your account settings by clicking the "Your Account" link while logged into your Netflix account.
A list of all the subscriptions linked to the Account will be visible. If your subscription is set to renew automatically, you can cancel it by clicking the "Cancel Membership" option and completing the form that appears.
How to stop Netflix's monthly payment? On the same page, under "Payment Methods," you can modify your payment selections if you'd prefer to be billed monthly rather than every month. 
Here are 3 simple steps.
See Also: How To Screen Share Netflix On Zoom Using Browser And Mobile
Cancel Netflix Auto Renewal On A Web Browser
The procedure for terminating your Netflix subscription is simple and quick. It does not, however, immediately take effect. Even if you cancel your membership, streaming Netflix allows you to continue using the subscription until the end of your payment cycle. In light of this, planning the cancellation is preferable to prevent further fees.
How to stop a Netflix subscription? Let's talk about the steps to take if you're resolved to stop using Netflix and want to cancel your subscription through a web browser on your Mac, Windows, or Linux laptop or desktop computer.
Click "Account" after moving your cursor over the profile icon in the top-right corner.

Access the Netflix account settings

Terminate your Netflix subscription
On the following page, click it to confirm your cancellation. 
You need to click the "Finish Cancellation" button to stop your membership on the streaming platform.

Complete the Netflix cancellation.

The discontinuance date, which coincides with the conclusion of your current paying cycle, will be displayed on this page. 
Can you cancel Netflix anytime? You can, but Netflix doesn't want its users to sever ties permanently. As a result, they keep track of your watching Netflix choices for ten months after your cancellation. You can reactivate your subscription anytime to continue having the same experience.
See Also: How To Sell A Movie Script To Netflix
Cancel Netflix Auto Renewal On An Android 
Like the desktop app, the Netflix app for Android includes some unique settings. However, most of it focuses on minimizing data usage and downloading material to view offline. You will, however, be transferred to a browser page where you can modify other account-related settings. How to cancel Netflix auto-renewal? You can use the procedures listed below to navigate the Netflix app and reach the Account settings:
Select the Netflix profile icon.
Select "Account" from the list of choices on the profile page. Your browser will then reroute you to the Account settings page. Yes, the account settings are missing from the Netflix Android app, and the canceling process now resembles that described above for the internet method.

Access your phone's Netflix settings

Then, select "Cancel Membership" by scrolling down.
How to deactivate Netflix? Finally, confirm the cancellation by clicking the blue "Finish Cancellation" button on the following screen. You will then see a confirmation notice from Netflix that reads, "We've canceled your membership."
Cancel Netflix Auto Renewal On An iPhone
How to cancel a Netflix subscription on an iPhone? You cannot modify your Netflix account settings using an iPhone, iPad, or another streaming device. 
To access these settings, you must sign in to Netflix using a web browser on your Android phone or PC. 

Then, proceed as instructed in the web browser section.

The page in the left screenshot below will appear if you launch the Netflix app on your iPhone and tap the profile symbol in the top-right corner. 
When you click "Account" on this page, you will see the message "Looking for your account settings?" To manage your Netflix account, please visit the website.
See Also: SMS Blocker With Auto Response Feature For Android
Cancel Netflix Auto Renewal On A Smart TV
How to cancel Netflix auto-renewal? You may visit the account settings page on your smart TV or streaming device via the Netflix app, just like on an iPhone or iPad.
Go to the symbol for your profile.
To finish the cancellation procedure, click Finish Cancellation.
See Also: Best Browser For Android TV
FAQs
What happens if I cancel my gift card for Netflix?
Once your Netflix Gift Card or the promotional amount has been used up in full, you will terminate your Account. Following your request to cancel, you will be allowed to keep using Netflix for the number of months of subscription that remain on your Netflix Gift Card or promotional balance.
What happens if I terminate my Netflix subscription early?
Even though you are still on a free trial, if you decide to quit early, you can still access Netflix until your Account expires on its own at the end of the current billing cycle. To find out when your Account will expire, click the Billing information link on your Account page. Unless you restart your Account, you won't be charged again.
How do you terminate your Netflix membership?
Firstly, Click the profile icon in the top right corner. Next, choose Account from the drop-down selection that follows. Scroll down and click Cancel Membership after that. Follow the directions to cancel your Netflix subscription successfully.
How can I update my Netflix credit card information?
Open the app and log into your Netflix account. After that, Tap the profile icon in the top right corner. Next, choose Account from the drop-down selection that follows. Click Manage Payment Info at the bottom of the new page after scrolling down. Click the blue Edit button located just below the secret card's number.
On Netflix, how do I stop the auto-renewal?
You can use a payment mechanism, such as a debit card, that demands authentication before each transaction. If not, you can ask your bank provider to stop the payments for Netflix or cancel the standing instruction for Netflix payments via internet banking. The final option is to cancel the subscription to eliminate extra billings.
See Also: Best Free Online Proxy Browser Services
Conclusion
You may adjust recurring charges, cancel your auto-renewal, and save money with the help of a helpful tool provided by Netflix. We've tried to provide you with all the useful methods on how to cancel Netflix auto-renewal in this article. Hopefully, you found it helpful and were able to resolve your issue.
Freelancer Michael Franco writes about the serious and silly sides of science and technology for CNET and other pixel and paper pubs.