Linux, along with Microsoft Windows, Apple Mac OS, iOS, Google Android, and other operating systems, is an open-source operating system.
Here is the list of Best Linux for an Old Laptop in 2023:

Puppy Linux
Tiny Core
Linux Lite
Anti X Linux
Sparky Linux
Peppermint OS
Trisquel Mini
Bodhi Linux
LXLE
MX Linux
Linux is one of the least demanding Operating systems i.e., it can be used on an old laptop or a new pc without any issues!
When to Choose the Best Linux Distro for Laptops?
If you're in one of the situations mentioned below, the best Linux for an old laptop is a good option.
When your laptop or computer's hardware and processor are outdated.

If you want to access and restore an old computer.

While establishing a new operating system to free up resources for a more challenging mission.

 

Wanting to replace your existing operating system and install new programs as a result.
Best Linux for Old Laptops
Puppy Linux
Puppy Linux comes pre-installed with JWM and Open box window managers, making it light on device resources.
It does not come with any application bundles because it is designed to be fast. It does, however, have some simple apps. In other words, if you want to use an old machine, it will get the job done.
Hardware Requirements:
Processor: 900 MHz
RAM: 300 MB
See Also: 5 Best Open Source Video Players for Linux 
Tiny Core
Tiny Core is an excellent Linux distribution for old laptops. It's a lightweight distribution designed to run on its own. Many who are familiar with the graphical user interface would have no trouble using it. Consequently, It uses a busy box and FLTK/FKWM desktops by default. Moreover, It's a simple distro with a terminal, basic text editor, and network link manager, among other things.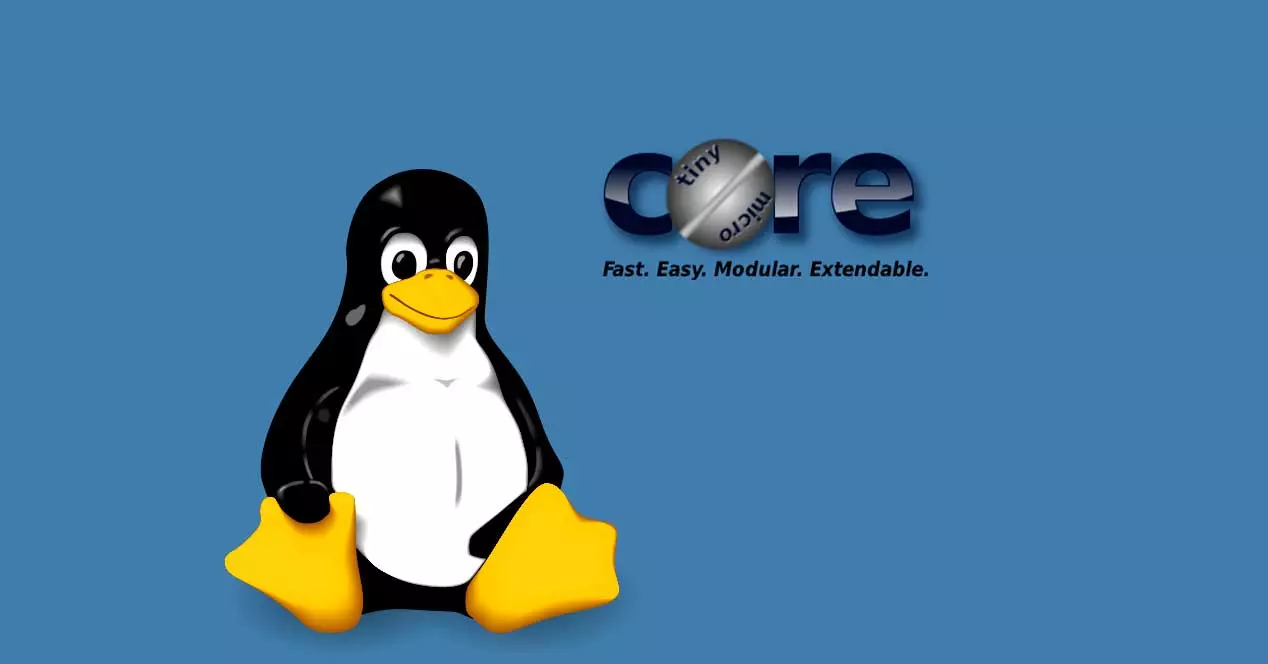 Tiny Core comes in three different editions: Core, Tiny Core, and Core Plus. Therefore, Tiny Core is one of the Best Linux for Old laptops.
Hardware Requirements:
RAM: 64 MB (128 MB recommended)
CPU: i486DX
Linux Lite
Linux Lite is a free operating system that's perfect for beginners and older computers. In addition, it provides a high level of versatility and usability, making it suitable for users migrating from Microsoft Windows.
The user interface is intuitive and straightforward, giving it the appearance of a modern operating system. After that, It's built on Ubuntu LTS and only takes two clicks to upgrade.
Hardware Requirements:
Processor: 1 GHz
RAM: 768 MB
Storage: 8 GB
Display: 1024 x 768 Resolution
Anti X Linux
Anti X Linux is a lightweight, fast, and easy-to-install Linux distro for an old laptop. It's based on Debian and is one of the few distributions that doesn't have a system. Instead, anti-X Linux aims to provide you with a complete and scalable operating system.
Anti X Linux is divided into four categories: Complete, Base, Core, and Network.
Hardware Requirements:
RAM: 256 MB
CPU: Intel 64-bit and 32-bit architecture CPU
Disk space: 5 GB of drive space
See Also: Best RAM Cleaner For PC 
Sparky Linux
It is Linux based on Debian, is a full-featured and lightweight Linux operating system with a minimal GUI and the open box window manager, and pre-installed basic applications that work right out of the box.
Sparky is highly flexible, supporting over 20 different desktop environments and window managers, allowing you to configure your desktop to your liking. Moreover, It's easy to install and use, and it comes with a library of programs, plugins, and multi-media codecs that you can customize to your preferences.
Hardware Requirements:
RAM: 512 MB
CPU: Pentium 4, or AMD Athlon
Disk space: 2 GB (CLI Edition), 10 GB (Home Edition), 20 GB (Game Over Edition)
Peppermint OS
Peppermint OS is a lightweight Linux distribution that is known for its stability and speed. Furthermore, since it is based on a long-term support code base, it is a highly customizable distribution. Therefore, Peppermint OS is one of the Best Linux for Old laptops.
It's an excellent OS for beginners as well as older laptops because of the community support. In enhancement, the user interface is modern and straightforward, making it easier for newcomers to understand.
Hardware Requirements:
Processor: Intel x86
RAM: 1 GB
Storage: 20 GB
See Also: Sound Not Working on Mac? 5 Simple Methods to Fix Easily!
Trisquel Mini
Trisquel Mini is another Ubuntu-based lightweight and secure Linux distribution. Instead of the resource-intensive GNOME environment, it comes with a resource-friendly LXDE environment and a lightweight X Windows framework, much like Peppermint OS.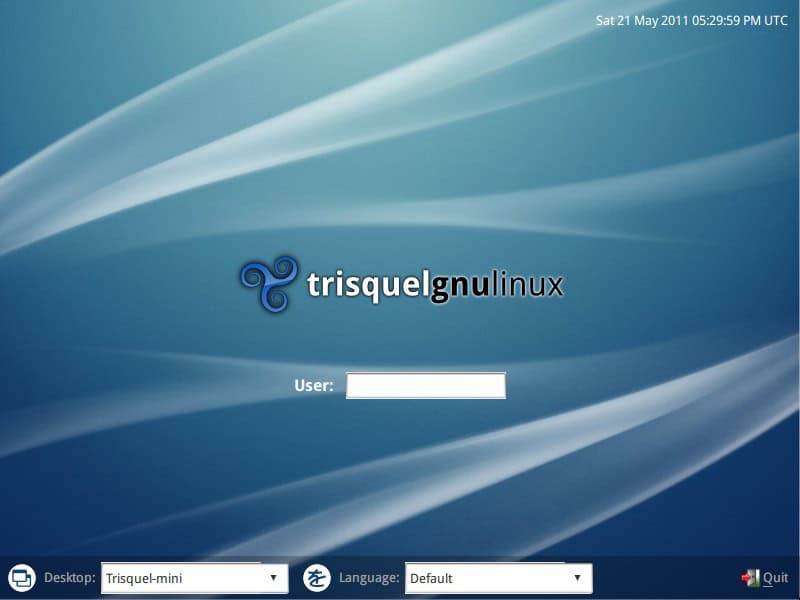 It was designed for older, low-end computers and netbooks. However, you may also use it as a Live CD for testing purposes. Both 32-bit and 64-bit versions are available.
Hardware Requirements:
128 MB of RAM (for 32-bit versions) and 256 MB (for 64-bit versions).
5GB of hard disk space.
Intel Pentium 2 and AMD K6 processors.
Bodhi Linux
Bodhi Linux is yet another light Linux distribution that breathes new life into old PCs and laptops. It is well-known for its minimalist approach and low-end hardware support. With its state-of-the-art design, Bodhi makes the Best Linux for Old Laptop.
Since it doesn't come with much pre-installed software, the ISO file size would be less than 1 GB.
Bodhi Linux is a good option for older hardware setups thanks to the inclusion of Moksha Desktop, which provides a good user experience.
Hardware Requirements:
Processor: 500 MHz (32-bit) and 1.0 GHz (64-bit)
RAM: 512 MB
Storage: 5 GB
See Also: How To Download Backtrack 5 R3 ISO For Free?
LXLE
LXLE is a lightweight Linux distribution that you can use to bring your old PC back to life. In addition, It's a full-featured operating system with an optimized LXDE desktop environment that uses few resources.
LXLE is based on Ubuntu, and it comes pre-installed with a variety of programs, including a web browser, GIMP, LibreOffice suite, and Open Shot, to name a few. You also get more PPAs to expand app availability and beautiful wallpapers to brighten up your screen. Both 32-bit and 64-bit versions of LXLE are available.
Hardware Requirements:
RAM: 512 MB (recommended 1 GB)
CPU: Pentium 3 (recommended Pentium 4)
Disk space: 8 GB
MX Linux
MX Linux is a lightweight Linux distribution that blends reliability, high performance, simplicity, and elegance to provide a stable operating system. And it comes pre-installed with applications like VLC media player, Firefox web browser, LibreOffice suite, and Thunderbird, to name a few. It is one of the Best Linux for Old Laptop.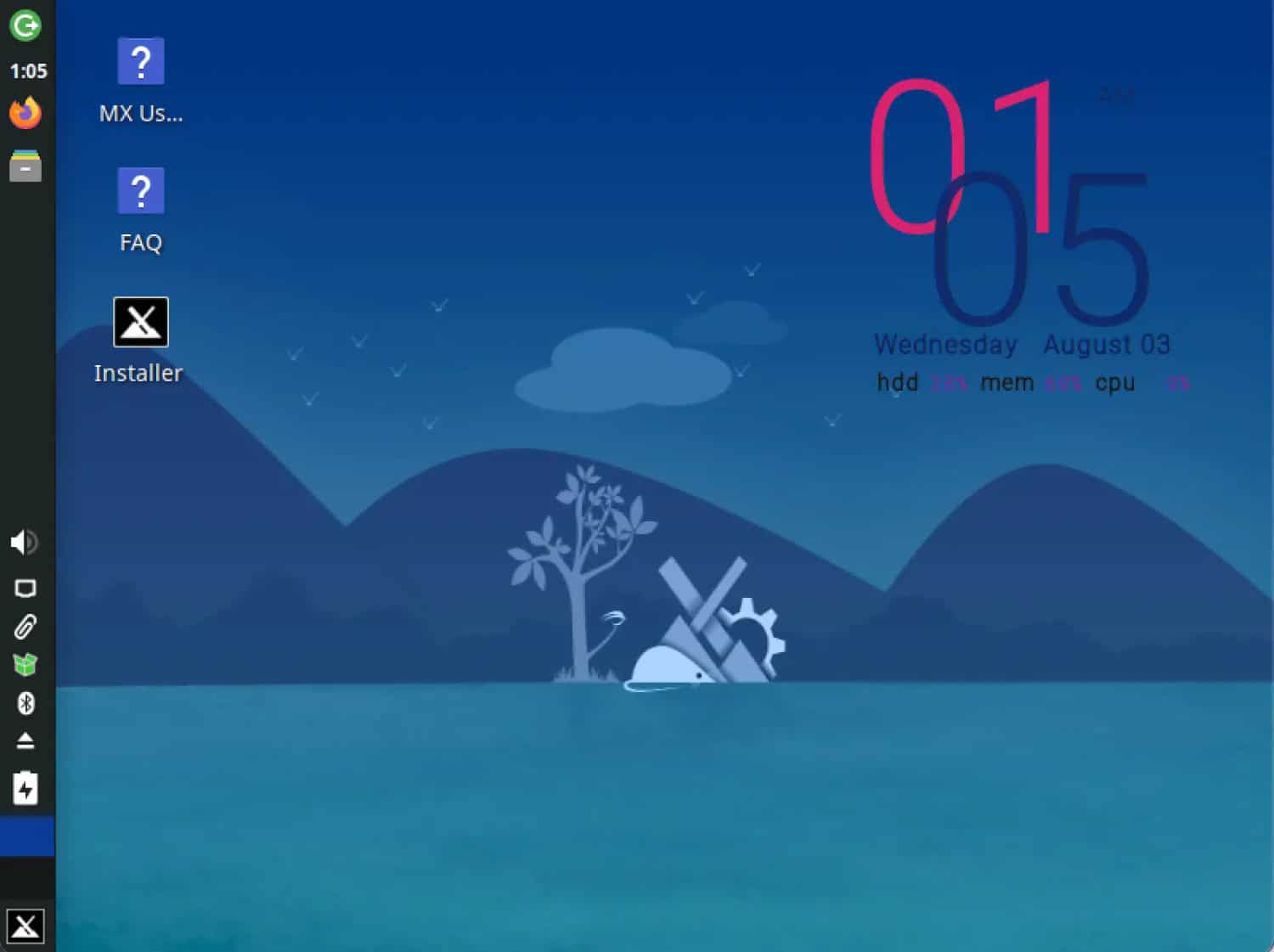 It's based on Debian 10 Buster and comes with a resource-efficient Xfce desktop environment. It comes in both 32-bit and 64-bit models, like many of the lightweight editions. Therefore, It makes the Best Linux for Old Laptop.
Hardware Requirements:
512 MB of RAM
A modern i486 Intel or AMD processor
5 GB free hard drive space
FAQS
Which Linux should I use for my old laptop?
Here are the series of Linux recommended for an old laptop: Zorin OS Lite, Bodhi Linux, Ubuntu MATE, Linux Lite, Slax, Puppy Linux, and Peppermint OS.
Why is Linux used in old laptops?
Linux is the operating system that can work on very old laptops or PCs. So, to keep laptops from ancient times working, Linux is the best option.
Is Ubuntu better for old laptops?
Ubuntu is a better option for old laptops. This version of Linux can increase the processing speed of old laptops. Ubuntu minimizes the energy loss on unused hardware connected to the system.
Which one is better: Windows or Linux?
Windows is easier to use than Linux but is more prone to viruses and malware than Linux. Also, Linux has launched its latest versions, such as Ubuntu and Mint, which are more user-friendly. So, for a secure and efficient Operating System, Linux is more suitable than Windows.
Conclusion
In conclusion, you can download the Best Linux for Old Laptops right now.
Lead Photographer, Lead Advice Editor for @CNET in Europe. Love: the outdoors, music, food, snowboarding, animals, beer, coffee, lists. Personal views.