The internet is vital for knowledge and entertainment. YouTube and Instagram are popular platforms. Offline video viewing requires a reliable player. Here are the best open-source video players for Linux, offering high-quality video and audio without internet access.
Here is the list of the Best Open Source Video Players For Linux in 2023:
Xine
SM Player
Gnome MPV Player
MPV Player
VLC Media Player
Open-source video players for Linux offer flexibility and customization. Enhance your viewing experience with the player that meets your needs. Enjoy high-quality visuals and audio with these reliable video players. Watch offline videos without an internet connection on Linux.
See Also: 5 Alternatives To Omegle
5 Best Open Source Video Players For Linux
I have carefully curated some of the best open-source video players(2023), knowing that my readers settle for nothing but the best. They are in no particular order since all of them have their own pros and cons.
See Also: How to Download Protected JW Player Videos for Free
Xine
It is a free open-source multimedia player which can play most of the content with ease. Xine was public under GNU General Public License, and developers wrote the entire application in C. It is one of the oldest media players which is still in existence, having begun way back in 2000. One of the best features of Xine is the ease with which it corrects audio & video stream synchronizations. It also easily decodes all the media files like MOV, MKV, MP3, MP4, etc, from any local disk drive.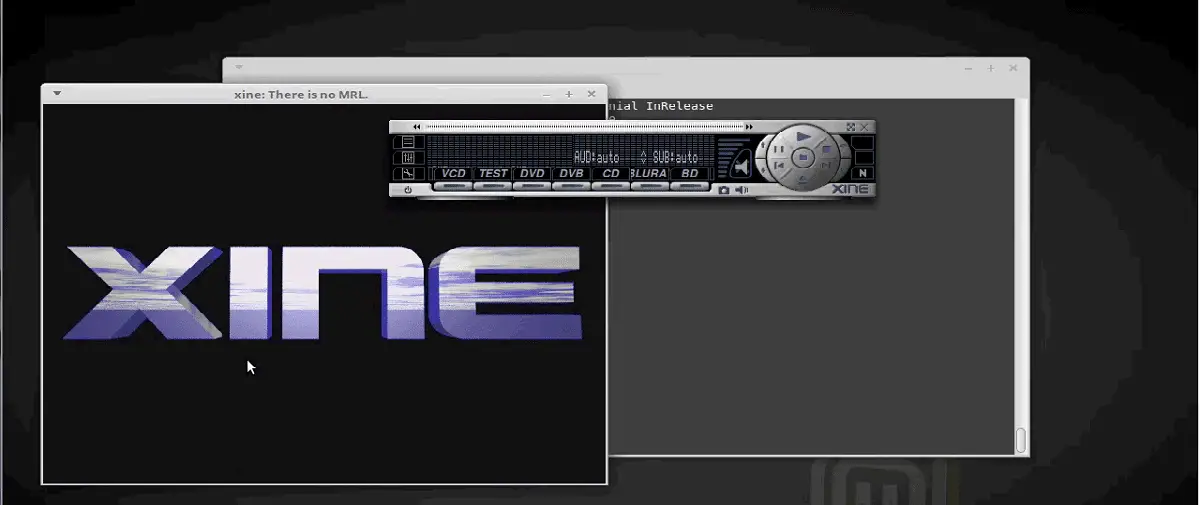 With Xine, one can easily be able to play videos from CDs, DVDs, or even a local drive sans hindrance. It offers high-performance communication, fast memory transfer, a unified configuration system, and much more. All of the above makes it one of the most reasonable entries into the list of Best Open Source Video Players for Linux. However, Xine is more of a Developer Based audio player. It needs you to install both the Front end and Back end separately.
Visit: Download Xine here
See Also: 10 Best Free Mac Media Players to Download in 2023
SM Player
Being a cross-platform multimedia player, SM Player is also available for Windows users. It is well-equipped to play almost every audio and visual format. Which arguably makes it one of the best in the field. Apart from this, it also comes with a highly intuitive and interactive user interface and supports numerous languages. With efficient utilization of the MPV engine, the SM Player provides its users with the best-in-class performance.
It comes with an in-built codec, using which one can play YouTube videos directly from the video player. Added to this, a wide array of personalization features are also available. It remembers one's settings and resumes the video from where it had been left off the last time it was played. One is bound not to experience any hindrance while viewing videos using this tool. This is because the organization of all the controls in the interface is in the correct place and position. This player is also well known as one of the best Ubuntu video players.
Visit: Download SM Player here
See Also: 13+1 Best iOS Emulators for Windows With Pros & Cons
Gnome MPV Player
As a GTK+ tool, the Gnome player is capable of playing both audio as well as video formats. Previously referred to as Totem, it is the default media player for Gnome-based desktop models. Its user interface is quite simple and, like Xine, is written purely in C. It extensively uses Clutter libraries. It was initially developed in two stages. The first stage made use of the GStreamer multimedia framework for playback, and the other version used Xine libraries as a backend. It is the Best Open Source Video Player for Linux.
Even though the Xine version had better DVD compatibility, it was discontinued as the GStreamer version evolved with time, along with the introduction of DVD-compatible features. Its ability to support wide formats. One of the other features which make Gnome among the popular options is its ability to load SubRip subtitles. It also allows adjustment of brightness, contrast, etc, during playback. The very recent GNOME 3.12 version added support for direct video playback from online portals like the Guardian and emerged as one of the Best Open Source Video Players for Linux.
Visit: Download Gnome MPV Player here
See Also: 10 Best Free Mac Media Players to Download in 2023
MPV Player
Another player claimed to be one of the Best Open Source Video Players for Linux users is the MPV player. It bears a lot of similarities with MPlayer and MPlayer 2 since it is entirely based on these players. Even though this media player might not be much advanced as compared to the other ones but one of its most attractive features is that it can easily decode 4k videos with ease, better than most players available for the users of Linux.
Its minimalistic User Interface prevents users from facing any issues while working on it. Users can rely completely on this player, its consistency being proof of its reliable content. It is one of the Best Open Source Video Players for Linux.
Visit: Download MPV Player here
See Also: The Best Linux For Old Laptop | Download Right Now! [2023]
VLC Media Player
This has emerged as a popular media player in the past few years and has regained its position as the Best Open Source Video Player for Linux ever since its initial launch in 2001. It provides users with ultra-smooth performance for audio or visual purposes. It can play a media file from a DVD or USB flash drive and comes loaded with numerous other features. The features include subtitles for videos, pop-up videos,s and many more.
Apart from this, the VLC media player also supports HD video formats, including MPEG versions-1, 2,3, and 4, HEVC, and HVC on Linux. Separate add-ons are usually provided for browsers like Chrome and Safari. The advantage is that the VLC media player is compatible with playing all audio files irrespective of their origin.
Visit: Download VLC Media Player here
See Also: How To Change Unsupported Video Codec In Android
FAQ
Is VLC good for Linux?
VLC is the most popular video player on Linux at the moment. It is most likely at the top of the applications that introduce consumers to open source. VLC can play almost any media format, including internet radio, movies, and audio streaming protocols.
Is there a better video player than VLC?
Another nice alternative to VLC is DivX. It supports the most common video formats. Aside from that, you can utilize the online player to watch streaming videos in DivX, AVI, and MKV formats.
Does Linux have a media player?
Whether it's movies or music, Linux has some excellent media players.
Conclusion
The above-mentioned list, in my opinion, contains the best of the best media players. However, choices differ, and we advise the readers to choose the one that best suits their tastes and preferences.
See also: Top Linux Games in 2023
Dedicated group of Computer Engineers making tech updates accessible to all. Our dream is to simplify and share tech news with everyone.