Google Chromecast is a system of digital media player that enables users to stream online audio-visual content on a television or a music system. It allows for shifting a piece of content from one device to the other. It is a dongle that connects to the TV's HDMI port.
To Use Chromecast Without Wifi, Connect Devices To Chromecast Without Internet, Travel Router, Connectify Hotspot, Ethernet, and Smartphone's Hotspot.
Google has provided us with an ethernet adapter for a price. We can use this to overcome the problem of Chromecast not having an ethernet jack, and you can use Chromecast without wifi.
In this article, we will discuss how to use Chromecast without wifi.
See also: 5 Best WiFi Password Decryptor Tools
Chromecast Without Wifi
You need the internet to stream the videos, but what to do without Wi-Fi? Hotel and public Wi-Fi, portable hotspots, and mobile hotspots are a few alternatives to Wi-Fi. But you can also set up a WLAN for future use in places without the internet. On 24 July 2013, Google released the first generation of Chromecast for online purchases in the United States of America.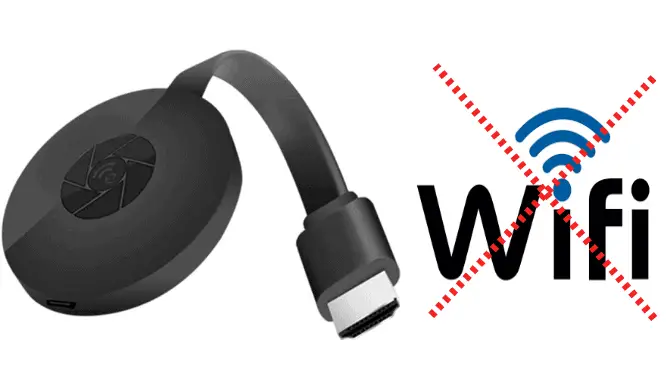 The Google Chromecast provides clear, vivid pictures and Dolby digital playback audio with a 4k resolution. The price of the Google Chromecast is $48. The price is entirely justified and reasonable, considering the services it provides. Chromecast allows you to play an entertainment app on the phone and cast the same content on TV. Finally, this article will look at how to use Chromecast without wifi.
See Also:  How to Watch Frndly TV on LG Smart TV: A Comprehensive Guide
List Of Ways To Use Chromecast Without WiFi
 Here are a few easy steps to follow to use your Chromecast without wifi 
Connect Devices To Chromecast Without Internet
The Guest Mode feature of Google has undoubtedly made things better for users. It allows Chromecast to connect to any device without a Wi-Fi internet connection. Although a particular internet source, you need a router or hotspot.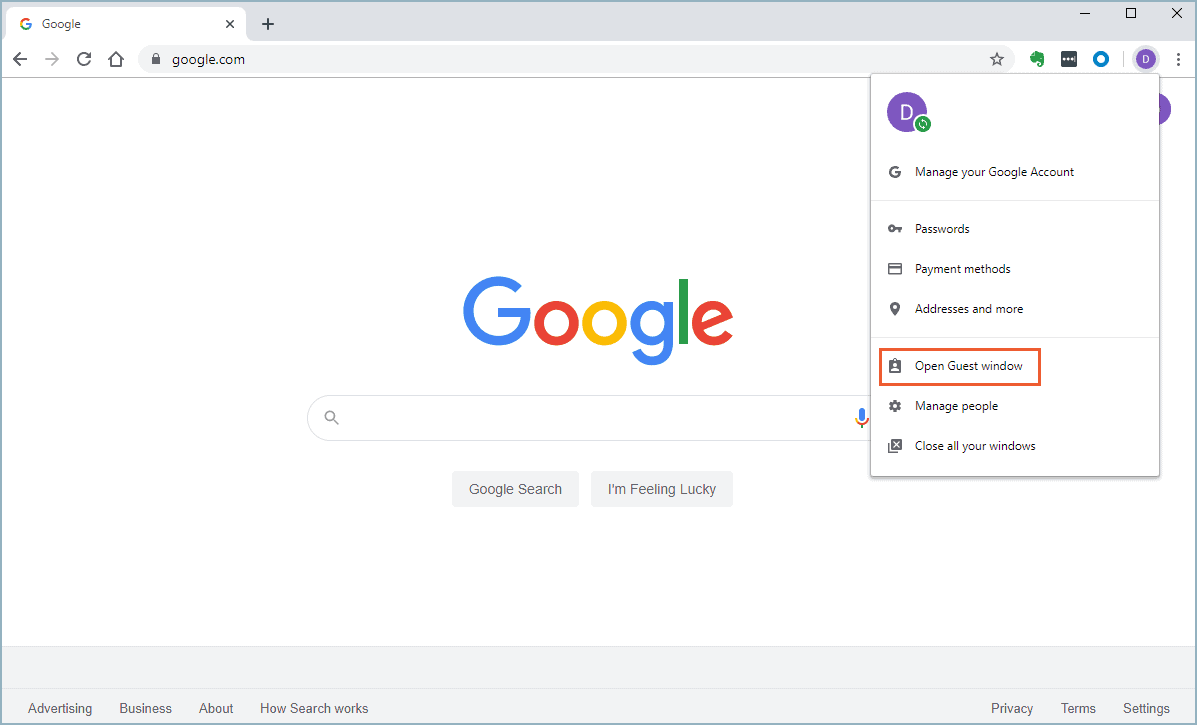 You can use Chromecast on devices without Wi-Fi to mirror the screen. However, you cannot perform all its functions.
Using Chromecast On Wi-Fi Without the Internet
We know we need good Wi-Fi and an internet connection to use Chromecast. However, it is indeed possible to use Chromecast without wifi connection. You need a host in case of mirroring, not a host with an internet connection.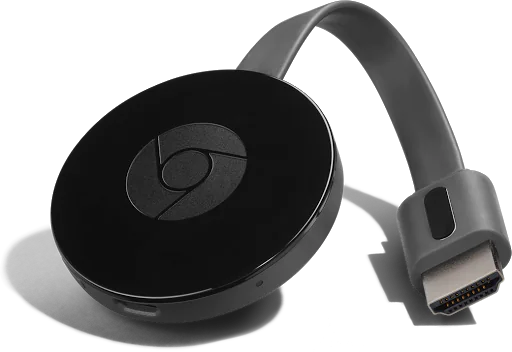 We set up the Chromecast with an internet connection using two devices, one that serves the setup's purpose and the other that serves as the WLAN. The hotspot is enabled from device 1, and device 2 is connected to it. Device 2 is used to configure the Chromecast. Device 2 is then shut down; Chromecast is configured with the device 1 hotspot (WLAN) without an internet connection.
Note
If Chromecast is preconfigured to the personal hotspot, the device that is to be mirrored will say it lost connectivity. All you need to do is ignore the notification and continue with the mirror option through the Home app on your smartphone. However, installed apps will not work, but the mirroring will. 
Smartphone's Hotspot
Chromecast accessing a Wi-Fi network while traveling is not a very obvious situation. The wi-fi provider's 2-factor authentication will require your acceptance of the service terms and conditions, which needs proper browning functionality, which Chromecast doesn't have.
A hotspot from your smartphone will provide Chromecast with the internet access it requires. The smartphone hotspot must allow a second device to connect and proceed with the mirroring process.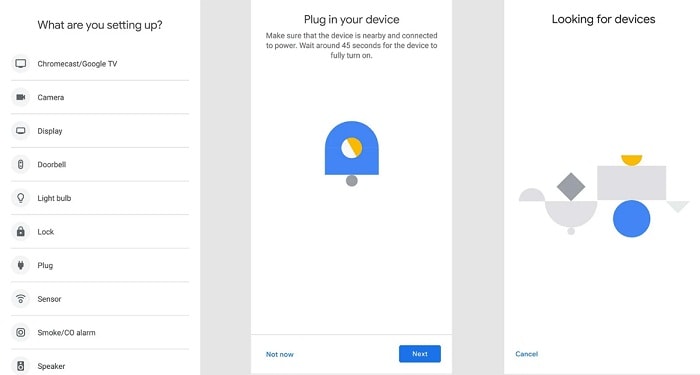 If your smartphone has no mobile broadband service, you cannot initiate the process any further. However, if you are in guest mode, you can still connect to it. Know about the 5 best wifi analyzer apps for iOS from this article!
Ethernet
Google has provided us with an ethernet adapter for a price. We can use this to overcome the problem of Chromecast not having an ethernet jack, and you can use Chromecast without wifi.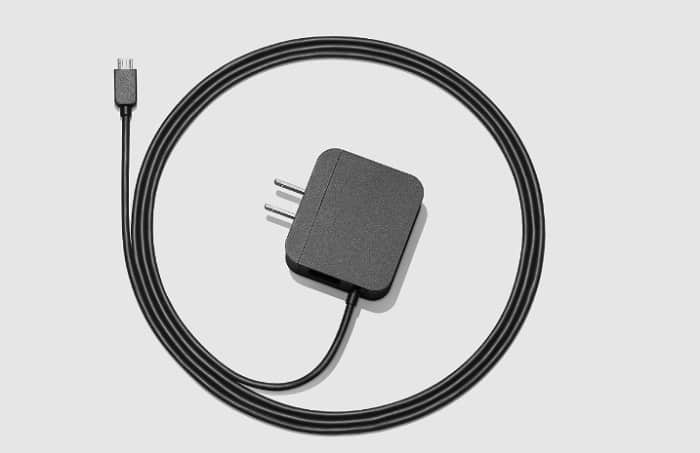 Some mobile routers have an ethernet connection, providing internet connectivity for the Chromecast. The only thing you can do is, plug the mobile router into the present ethernet jack.
Travel Router
A high-speed travel router is an internet source for your Chromecast to function properly while traveling. Before using a travel router, the device must be preconfigured at home and assigned an SSID and password.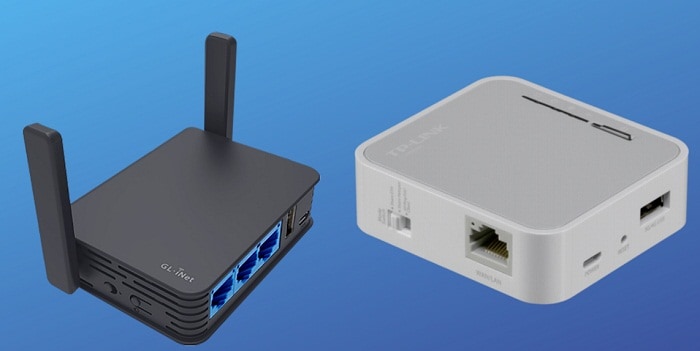 Follow the given steps to complete the setup:
Connect your Chromecast to the hotspot device through the Chromecast app on your smartphone. Connect the pocket router to the ethernet connection. Use a stable functioning ethernet connection for a smooth and hassle-free experience. Connect the devices to the wireless connection. 
Connectify Hotspot
Connectify Hotspot lets you share your laptop's Wi-Fi or wired internet connection as a wireless local area network (WLAN). The connecting app is a paid app. It does have a free for all version with basic functionalities. This app will allow you to use Chromecast without wifi.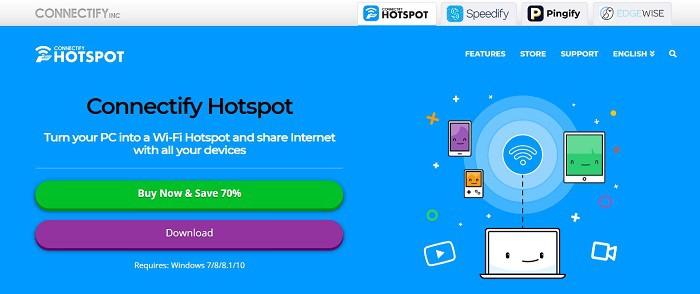 The connecting app runs on Windows 7 and newer versions of Windows. Apps like Hotspot PRO and MAX allow users to use the smartphone's hotspot as the internet source for Chromecast. The only downside is you'll need another device for casting. 
How To Use The Connectify App?
Firstly, Connect your smartphone, laptop, or tablet to the Wi-Fi connection and configure Chromecast. Secondly, Open Connectify and share your connection as a Wi-Fi network. Finally, Connect your Chromecast to the hotspot by using the Chromecast app.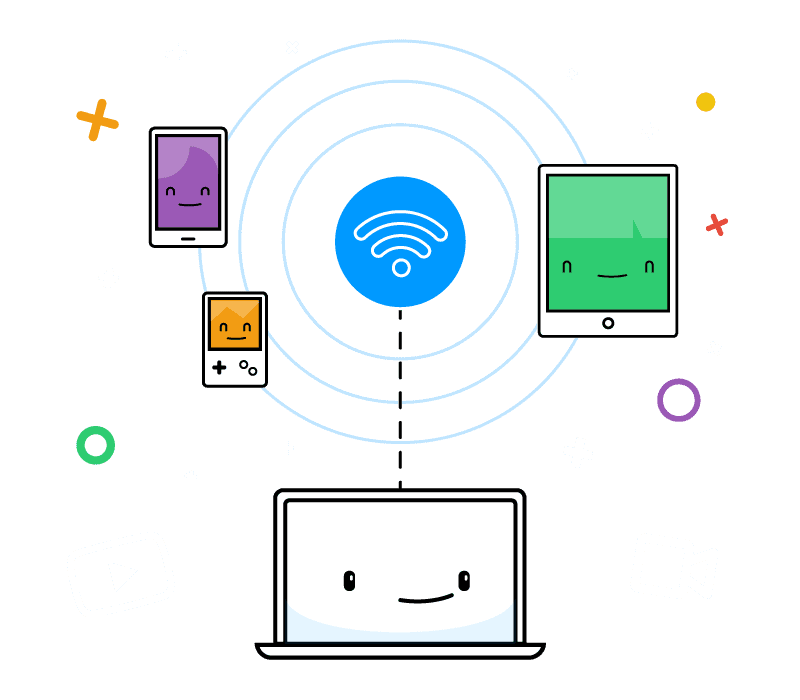 Chromecast features a Wi-Fi beacon for Guest mode, making it unique from other streaming and casting devices. It would help if you still had a working internet connection for the Chromecast.
Now we know even if the Chromecast does not have a reliable internet source, a mobile router, portable hotspots, or pocket routers can be used. They can serve as the WLAN source for Chromecast. Ethernet allows using Chromecast without wifi only when you have an AC adapter.
FAQS
Can I Chromecast from my phone to my TV without Wi-Fi?
Use Chromecast, a device for casting TV to the phone without WiFi. It can also launch Google Home Devices from the Google Home app.
Can Chromecast connect to a hotspot?
Yes, Chromecast can connect to hotspots with a smartphone of a specific model. You need to set the hotspot manually on the smartphone and set the Chromecast for WiFi connection.
Can I Cast to TV without Chromecast?
It is only possible to cast the Pixel of a device with a Chromecast connection if you have a smart TV with the installation of DIAL on it. On the Pixel, then apps like Netflix and YouTube can be accessible.
Does Chromecast work on any TV?
Chromecast works on High-bandwidth Digital Content Protection 1.3 or with higher built-in TVs. Other than that, HDCP 2.2 can support 4k content.
Conclusion
In conclusion, you can use Chromecast without wifi connection, as in the case of mirroring.
Therefore, The user can use only some functions on the Chromecast guest mode. Additionally, A particular host of the internet is always required if you want to use its functions beyond mirroring.
Lead Photographer, Lead Advice Editor for @CNET in Europe. Love: the outdoors, music, food, snowboarding, animals, beer, coffee, lists. Personal views.