Did you lose the remote of the Roku device? Or found it damaged or broken for known or unknown reasons? Or maybe, you are traveling and want to be entertained on your vacation with your Roku streaming stick and Portable Wi-Fi, and you found out that you forgot the remote! You are wondering if there is any way around it. Luckily, yes! Learn how how to connect Roku to WiFi without a remote.
You can establish a Wi-Fi connection for your Roku device without a physical remote by utilizing either the Roku mobile app or a browser extension. For the virtual remote to function properly, both your Roku device and the alternate device you're using must be connected to the same network. If your Roku device is not connected to Wi-Fi, an Ethernet connection will be necessary. If you are on any other website, you might want to check this article on the best WiFi password decryptor tools.
New Roku devices (top-of-the-line Roku Ultra) use Wi-Fi to connect to a network. This is all good if you have your remote in hand when you use the device on a different web (like bringing it to a hotel or any place). But connecting to a new network without a remote is a little complicated. Knowing the Wi-Fi network name and password saved on your Roku device, you can easily set up a mobile hotspot on your phone to create a Wi-Fi access point for your Roku device. Two smartphones will be needed to connect and navigate with the Roku app. One smartphone for the mobile hotspot and another smartphone to use as the remote.
See Also: cant find Hulu app on Samsung tv
Connecting Roku to Wi-Fi without a remote 
Find below a complete step-by-step breakdown guide:
Set up a mobile hotspot 
Before turning your mobile phone into a mobile hotspot, make sure that your wireless service offer includes mobile hotspot access. Otherwise, you may end up paying extra service charges if it's not included in your plan.
 After confirming that, follow the following steps to turn on the mobile hotspot
Check the settings and connection instructions before tapping "Ok" to activate the mobile hotspot. Now you are halfway across the process of connecting Roku to Wi-Fi without using a remote. Let's move over to the other easy steps. 
For using a mobile phone as a remote, set up the Roku app 
To use the Roku app with a mobile phone as its remote: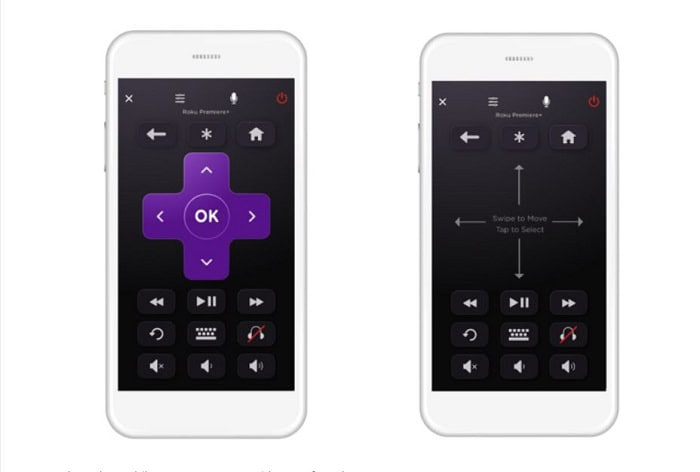 On another smartphone (apart from the mobile hotspot-giving phone), download the Roku app from the app store for iOS or Android. Open the app and Tap the "Remote" icon at the bottom of the screen to open the remote. The default remote is identical to the hardware remote. Tap the keys as you will do on your regular remote.
The app's remote layout can be switched to use swipes instead of using button taps. You can switch between the small forms by changing settings from the remote settings menu and enjoy cool layouts. 
Use the Roku app to update your Roku's Wi-Fi setting – The last step.
Using the Roku mobile app as a remote, go to "settings" on your Roku device and select "Network." Now change the network setting to match the new Wi-Fi network you want the Roku to use. Switch off the mobile hotspot on your smartphone and connect it to the Wi-Fi network you used for the Roku recently. Use the Roku mobile app remote the same as you would the original hardware remote.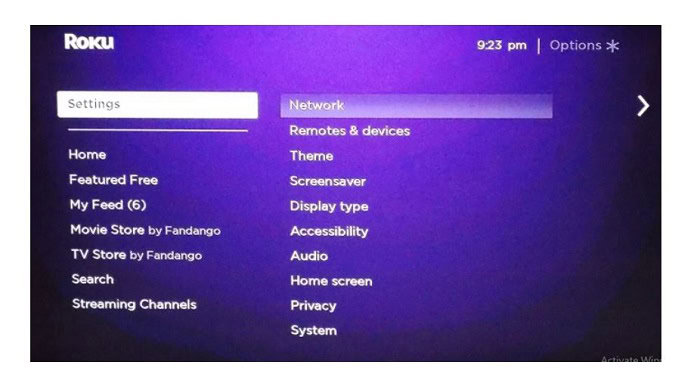 If you cannot connect to a mobile hotspot, you can still use the Roku app on your mobile devices as a remote control – as long as your smartphone and Roku already have a connection to the same network.
See Also: unpair fire tv remote
FAQS
How do I connect my Roku to the Internet without a remote?
1. Download the Roku Mobile App from Google Play Store. 2. Next, open the Roku app and select your device's name from the list of nearby devices. 3. Click on the Settings > Network > Set up connection. 4. Some instructions will be provided on the app screen to connect your Roku device to a Wi-Fi network. Follow them. 5. Once connected, the TV will display a home screen, indicating a successful internet connection.
How do I connect my Roku to Wi-Fi?
To connect Roku to Wi-Fi, follow these steps: go home on the remote>Click settings>Network>Set up connection> Lastly, Choose Wired Or Wireless.
How do I connect my TV to Wi-Fi without a remote?
To connect the TV to WiFi without a remote, plug in a mouse or Wired keyboard to the TV ports. If the TV accepts the attachments, you can access the Wi-Fi and other settings without using the remote.
How do I find my Roku IP address without a remote?
The Roku IP address is available on the Roku mobile app. It is downloadable on any iOS, Android, or PC. Check its settings; you'll find the IP address under the My Network option.
Conclusion
Now you have successfully connected Roku to Wi-Fi without a remote. You can take a back seat, relax and use the Roku app as your remote.
While using the Roku mobile app, you should never forget that it automatically disconnects after 5 minutes of inactivity. The battery consumption rate will slow down relatively. To avoid such, it is recommended to use the optimized battery option when using the Roku app. 
Now you know how to connect Roku to wifi without a remote. Connecting Roku without a remote to a Wi-Fi network is an innovative and easy solution.
Happy streaming : ) 
See Also: Roku Vs. Firestick | The Ultimate Comparison – Settled Once And For All
Dedicated group of Computer Engineers making tech updates accessible to all. Our dream is to simplify and share tech news with everyone.