Abnormal battery drainage is a problem that every Android users experience nowadays. This happens for various reasons ranging from battery damage to buggy application use. But a lot of times, the Android battery won't charge due to our personal habits. If you have also noticed that your battery won't charge to 100 on Android. Then you are at the right destination to solve the bug.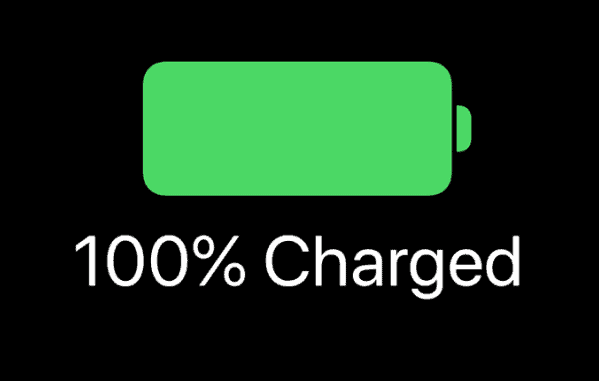 In the blog, Techyhost will solve why the battery won't charge to 100 on Android. And why isn't it doing so? Please go through this guide to save your battery from further depletion. If you're system UI has stopped working unfortunately, there is a way to solve that too.
But before moving ahead, let's see why the battery won't charge to 100 on Android.
Visit: How to Check Battery Health on Android.
Why battery won't charge to 100 on Android
There are varied reasons why is your battery is getting fully charged. Let's see some of them below:
Overheating
Android users often complain about phones getting excessively heated. Without our cognizance, this leads to the depletion of the battery life. Overheating is one of the significant reasons for the battery not getting 100% charged.
But what leads to overheating. Here are some reasons why your Android is getting overheated:
Excessive gaming

Using heavy applications

Rigorous and continuous use
You may not think this to be a grim problem. But it silently depletes your phone's battery and health. Click Here to learn How To Find The Right Charger For your Laptop.
Using phone during charging
Using phone during charge shortens the battery life and damages the phone internally. This is a very bad habit that almost we all practice. With more and more features being embedded in smartphones nowadays, we should restrain ourselves from such habits.
USB socket 
Often the smartphone doesn't charge to 100% due to the Android's faulty socket.
The faulty socket doesn't allow proper flow of current. Try fixing them as we discuss in the latter part of the blog.
Faulty Charger
A lot of times, we buy cheap chargers from the market. These chargers make our phones abruptly heated. Try avoiding cheap quality chargers to get the maximum life of the battery.
Power Banks
We all use portable chargers in the form of power banks nowadays.
If you feel that your phone is getting charged, stop using it now. Another indication that the power bank is not good is when you experience slow charging.
A faulty power bank can also lead to Androids not getting fully charged.
See also: 10 Best Highest Capacity Power Bank Over 20,000mAh
Buggy Applications & software Issue
Installing buggy applications from untrusted sources can also lead to the problem. Along with it, a lot of times, the software of Android can also be buggy. So we advise you to refrain yourselves from downloading untrusted apps. 
Faulty Battery
Your battery may have been damaged. And indeed, this is the reason why the Android is not getting 100% charged.
How to fix battery won't charge to 100 on Android?
Now you know the reasons that most probably are causing the problem. So let's see the remedies now.
Fix USB socket
Suppose you see that your Android's USB socket is not horizontal. Then you must know that your USB socket is damaged.
You can try to straighten the socket by putting a pin. But this hack can hardly work. So visit your local mobile repair center today to fix the USB socket.
Clear device cache
Clearing your device's cache can also solve the problem. The cache contains unwanted files and data, which can produce bugs in the phone's software.
To clear your Android cache, please follow the instructions below:
1. Go to the Settings on your phone.
From there, select Storage.
2. Next from the menu, click Cached data.
Finally, press the Ok button to clear all the unwanted cache.
Now keep the phone on charge for 3 hours. Follow the other hacks if you still see the phone is not getting 100% charged. 
Charging Adaptor
As we mentioned earlier, a faulty charger may be one of the reasons for this bug. If your phone takes too long to charge, understand that the charger is damaged.
Stop using the charger as soon as possible. Prolonged use of a faulty charger can be harmful to your device. Also, use good-quality USB cables.
This can be a reason why your battery won't charge to 100 on Android.
Power Source
The problem may also lie where you keep your phone to charge. A damaged charging slot will allow the abrupt flow of current. This is not only harmful to the battery. It is also detrimental to the device itself.
It will slowly destroy your phone's internal components. So, check today by charging on a new slot and see if the problem persists.
Software Update
Android manufacturers keep on sending software updates for smartphones. Many times we miss them or don't pay much attention to them. So, it's very important to keep your device updated.
Now follow the steps to update the phone:
1. First, on the smartphone, find the Settings.
Scroll down, and you will find the software update option.
2. Now, if you see the toggle button is turned blue besides "Download updates Automatically," your smartphone is updated. But if it shows colorless, it means this is not updated. Toggle to the right, and the phone will get updated.
This hack is one of the best that solves the issue of battery won't charge to 100 on Android.
Reset Android
Resetting your Android device is one of the best ways to solve battery won't charge to 100 on Android.
Look through the process to reset the device.
1. Click on Apps. Then Settings. Next, click "Backup and reset."
2. Next, click "Factory data reset." Tap on the "Reset device." Finally, click "Erase everything."
Please note that this will clear all your device data.
Change battery
If none of the above hacks work, you just understand that your battery is damaged.
Go to the nearest service center to have a new battery.
Safe Mode
Firstly reboot the Android device. If it still doesn't charge the device to 100, you need to put it in the safe mode.
The Safe mode is an environment where no third-party apps are allowed to run. Place it again for charging. Wait for some time.
Now, if you see that your phone is getting fully charged, then understand the problem is with a third-party app. Try finding the app by going into settings and uninstalling it.
But if putting on safe mode still doesn't work, then understand it is the battery's problem .
Super Charging Pro
This app of Super Charging Pro is available for free on the Google Play Store. If none of the above hacks work, you can try this one.
Super Charging Pro is a lightweight application that doesn't require much permission. It helps in increasing the charging speed of Android.
An amazing user rating of 4.5 speaks for its reliability.
Download Super Charging Pro
See also: Quick Steps On How To Connect The Wired Headset To PS4
FAQ
Let's look at the frequently asked questions
How long should I charge a smartphone?
You should charge a smartphone for about 3 hours daily.
What is considered to be a good power capacity of a phone?
10000 mAH battery life is quite suitable for smartphones.
Is overheating badly for Android?
Overheating is bad for any smartphone. So please read our blog or reach the nearest service center to solve the issue.
Conclusion
We believe with all these hacks; you will face the issue of the battery won't charge to 100 on Android. The content we present is a hundred percent trustworthy. So you can follow us. To fix more such tech bugs, keep reading our other blogs.
See also: Laptop Plugged In Not Charging? Are you really plugged in?
David Carnoy: TechyHost's and CNET's Executive Editor, leading member of the Reviews team since 2000. Covers gadgets, specializes in e-readers and e-publishing.