Home automation devices that use the Internet of Things (IoT) mainly rely on the wireless communication standard Z-Wave. The virtual assistant Alexa, developed by Amazon, powers Amazon Echo and other compatible devices. So the question arises: Is Z Wave compatible with Alexa, and will it work effectively?
Yes, Z-Wave devices work with Amazon's virtual personal assistant, Alexa. It would help if you typically had an intelligent hub or bridge compatible with both systems and acted as a conduit between them to connect Z-Wave devices to Alexa. This hub or bridge enables communication between Alexa and your Z-Wave devices.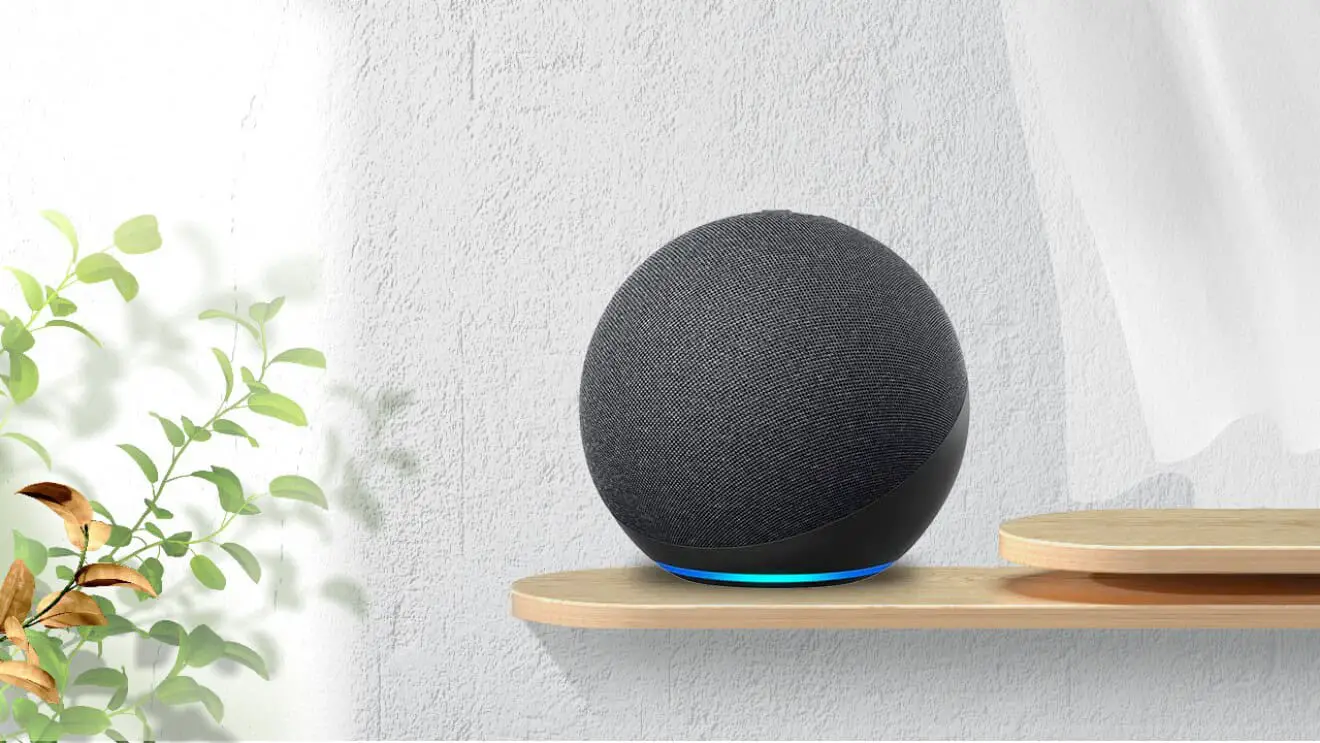 This post will discuss the Z-Wave technology, its use with Alexa, and a few Z-Wave hubs that work with Alexa. Check out this guide to learn about some Pros And Cons of Alexa.
See Also: How to Connect Sonos to Apple TV: Your Easy Guide
UNDERSTANDING Z-WAVE TECHNOLOGY:
A wireless communication protocol created exclusively for automated smart homes is known as Z-Wave. It allows for the communication of many components within a smart home environment. It makes it possible for smart devices to interact with one another and a central controller, making it easier to automate and regulate many smart home components. 
BENEFITS OF USING Z-WAVE FOR HOME AUTOMATION:
Mesh networking over wireless:- The Z-Wave mesh network topology enables devices to communicate with one another by acting as signal repeaters and relaying commands. This configuration makes communication more reliable and has a more excellent range, allowing the signals to be sent and received even in larger homes or crowded regions.
Using limited power:- Energy-saving features are built into Z-Wave equipment. As a result, the smart home system uses less energy overall and requires fewer battery replacements.
Improved Security:-  Strong security mechanisms like encryption and authentication integrate into Z-Wave to guard against potential hacking or improper access to device communication. This focus on security reinforces the privacy and security of the smart home environment.
Remote Administration and Control:- Users can control and check their devices from afar using a Z-Wave hub or controller through an app on their mobile phone or a website. This remote access makes it easy, and flexible and gives a sense of security by letting you manage your smart home system from anywhere.
Stability:- Z-Wave is a well-liked option for expert installations and hobbyists due to its history of stability and dependability. Its durability and efficacy have been demonstrated in several smart home applications.
Is Z wave compatible with Alexa? If it is, we can use it to control and manage home appliances' purpose. If you are interested, you want to check this out regarding playlists in Alexa.
AN OVERVIEW OF AMAZON ALEXA:
Amazon Alexa is an AI assistant that runs in the cloud and integrates into several Amazon products, including the Echo smart speakers, Fire TV, and some third-party gadgets.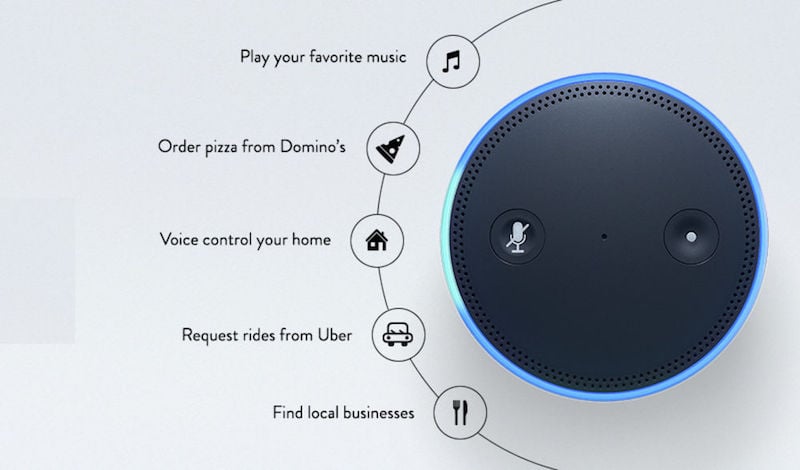 Voice interactions and commands intend to make daily tasks simpler. Alexa can accomplish many different kinds of things, including the following:
Voice order:- Users frequently utilize Alexa to play music, set alarms, deliver weather predictions, answer queries, and more via voice commands.
Smart Home Automation:- Users may use voice commands to access compatible smart home appliances like locks, thermostats, lights, and security cameras simply by linking Alexa to them.
Language Assistance:- Having possession of many different languages and dialects, Alexa is multidisciplinary.
Discretion and safety:- Amazon has implemented privacy features, such as reviewing and deleting voice recordings and interactions with Alexa.
Purchase & Order:- Users may use Alexa to place orders through Amazon, add goods to wish lists, and even follow the progress of their packages as they arrive at their destinations.
See also: What Languages Can Alexa Speak In Alexa's Multilingual Abilities.
Z-WAVE COMPATIBILITY WITH ALEXA:
Is Z wave compatible with Alexa? Connecting and interacting with Alexa-enabled devices required a separate hub or bridge for Z-Wave devices. As an intermediary, this bridge would convert Z-Wave impulses into language that Alexa could understand. Corners from SmartThings, Wink, and Vera were among the well-known Z-Wave hub Alexa.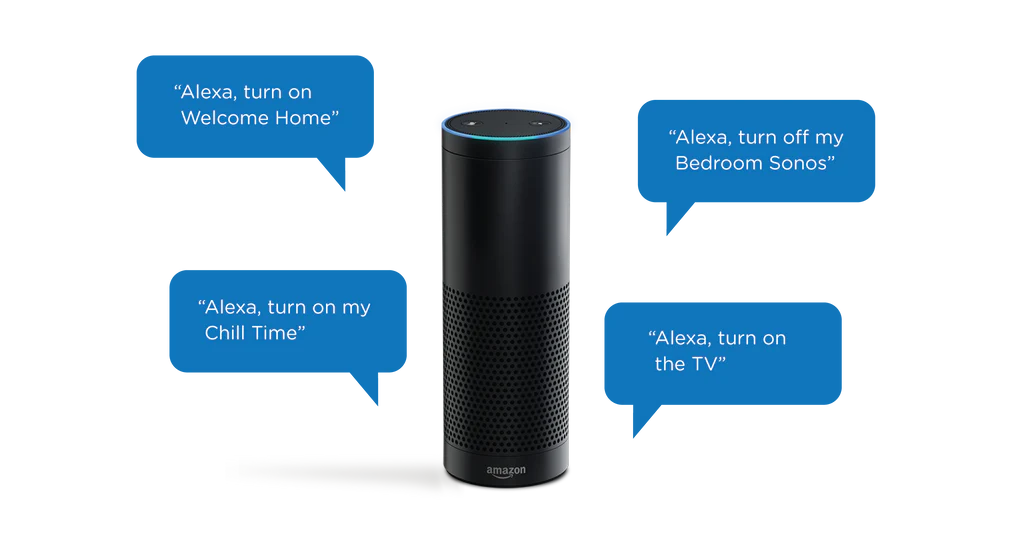 Typically, you had to perform the following steps to configure Z-Wave devices with Alexa:
Make sure all your devices are linked together and ready to go. Set up your Z-Wave hub.
Activate the Alexa app after installing it.
To activate your Z-Wave hub's skill, locate it in Alexa and turn it on.
Z-wave technology devices should be added to Alexa's Devices section.
Assign names to detected devices through device naming.
Z-Wave device management can be done via voice commands.
Check for correct functionality and solve any problems by testing and troubleshooting.
Check for correct functionality and solve any problems by testing and troubleshooting.
Updating the firmware on both systems is necessary for maintenance.
Understand that device compatibility and integration capabilities may shift over time, so it's a good idea to check for any upgrades or modifications on the Z Wave Alexa platforms since my prior update.
See also: Quick Fix: How To Stop Spinning Blue Light On Alexa
BENEFITS AND LIMITATIONS OF ALEXA ZWAVE:
Benefits of integrating Alexa with Z-Wave:
Voice operation:- Voice instructions can conveniently operate Z-Wave devices.
Automated action creation:- Set procedures for seamless, automated actions.
Device Compatibility:- A wide range of Z-Wave equipment is compatible with Alexa.
Remote control:- Utilise the Alexa app to control items over a distance.
Possibilities for Integration:- Connect to other smart home systems.
Friendly to users:- Simple voice and app setup and control.
Alexa's Z-Wave integration has some limitations:
Network dependence:-  Voice control and remote access require an active internet connection.
Latency:- A slight lag in device responsiveness brought on by network issues.
Privacy Issues:- Always-on voice assistants raise privacy concerns.
Issues regarding compatibility:- Not all Z-Wave gadgets may operate without problems.
Complexity:- Setup and troubleshooting can be tricky.
Security Risks:- If inappropriately set, security vulnerabilities.
Bridge Requirement:- Frequently needs a compatible Z-Wave hub or controller.
See Also: Amazon Echo Works With Z-Wave
FAQs:
Discuss whether is Z-Wave compatible with Alexa.
Z-Wave and Alexa work together, yes. For voice-controlled automation and control inside their smart homes, users can link Z-Wave smart devices with Alexa. Z-Wave smart home equipment can be voice-controlled and managed via integration through the Alexa platform.
How does the Zwave Amazon Echo work?
By turning on the required Z-Wave skill in the Alexa app, Z-Wave devices can connect to Amazon Echo (Alexa). Once connected, customers may use voice commands with Alexa to manage and control their Z-Wave smart home devices, enhancing the automation and simplicity of their system.
Can I control the Alexa Z-Wave without a hub?
No, you usually need an appropriate Z-Wave hub or controller to integrate and control Z-Wave devices with Alexa. The crossing is a connection point for Alexa and your Z-Wave gadgets, enabling voice commands and the Alexa app for connecting and control.
Which devices can controlled by Alexa?
Numerous intelligent gadgets, including lights, thermostats, locks, cameras, smart plugs, switches, fans, speakers, and equipment, can managed by Alexa. A smart home setting can be more convenient and automated by controlling compatible devices by applying voice commands, routines, and the Alexa app.
CONCLUSION:
In conclusion, is Z wave compatible with Alexa? Yes. People can use their voice and the Alexa app to connect and control their smart devices. This makes it easier for customers to set up a fully connected smart home, improving how their home automation and remote control work.
To make this work, you might need a specific Z-Wave hub or controller to connect your Z-Wave devices with Alexa.
Dedicated group of Computer Engineers making tech updates accessible to all. Our dream is to simplify and share tech news with everyone.