Have you been looking for the best playlists on Alexa to listen to in 2023? Then you are at the right place. Having the perfect playlists for every mood or event is as important as having a flexible work schedule. 
Some of the best Amazon music stations are there for Work, Parties, Cleaning, Chill-Out Parties, Dancing, Mornings, and For holidays. To know which are these playlists keep on reading about the Alexa stations. 
Music is becoming essential to our everyday life in our fast-paced, technologically advanced society. Having the ideal playlist may lift our spirits and set the scene, whether we're trying to unwind, concentrate, or rejoice. Thanks to the development of voice-enabled smart devices like Amazon's Alexa, accessing and playing your favorite playlists has never been simpler. This article will examine the best playlists on Alexa you should check out in 2023.
See also : Step-By-Step: How To Connect MyQ To Alexa (2023 Updated)
Playlists on Alexa
Alexa playlists provide a practical and unique way to listen to your favorite music. Thanks to them, you may create a playlist with music that suits your interests, emotions, and activities.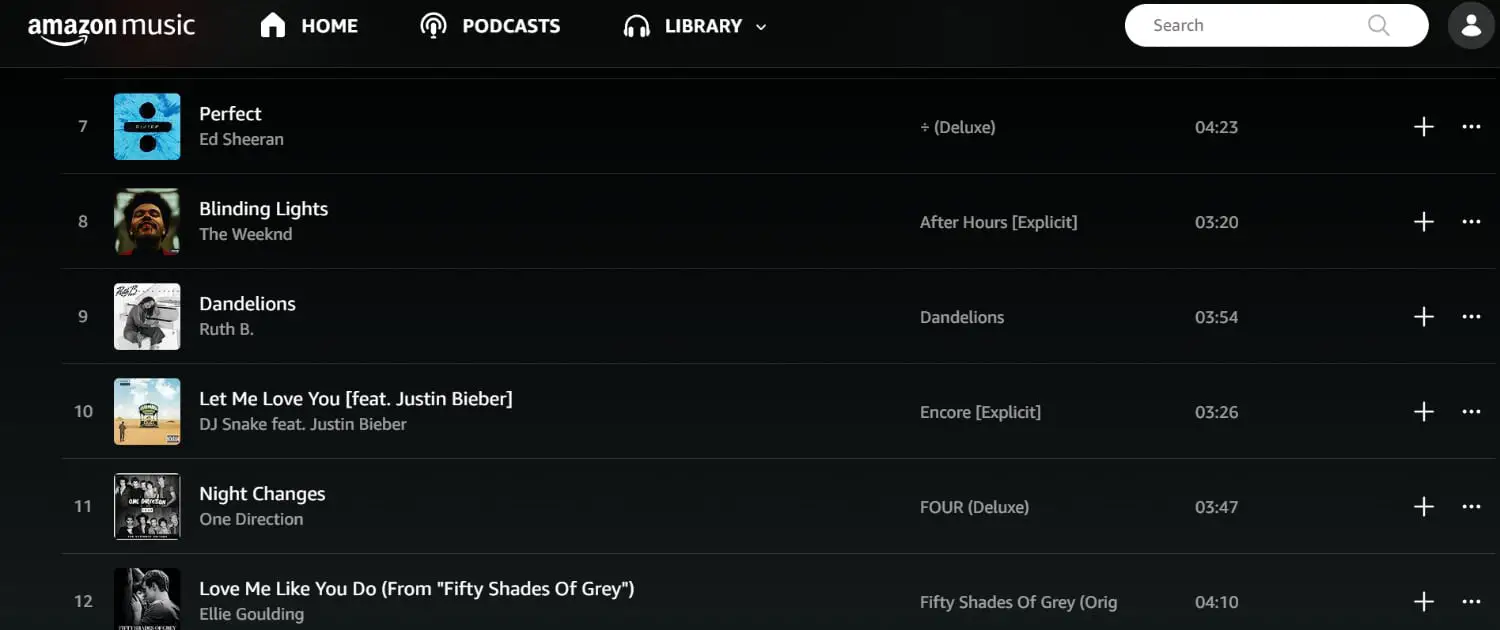 Alexa has you covered whether you need motivating music to keep you going during a workout or a relaxing track to wind down after a hard day.
Playlists may enhance any event and lift the spirits during routine work. With Alexa, all you have to do is issue a voice order to start playing a playlist, setting the ideal mood wherever you are. You can Access Playlists on Alexa easily. Click here to learn What Languages Can Alexa Speak. 
Let us look at how: 
You'll need an Amazon Echo device and a subscription to a music streaming service like Amazon Music to access playlists on Alexa. You may ask Alexa to play a specific playlist, genre, or song by your favorite artist using speech recognition technology.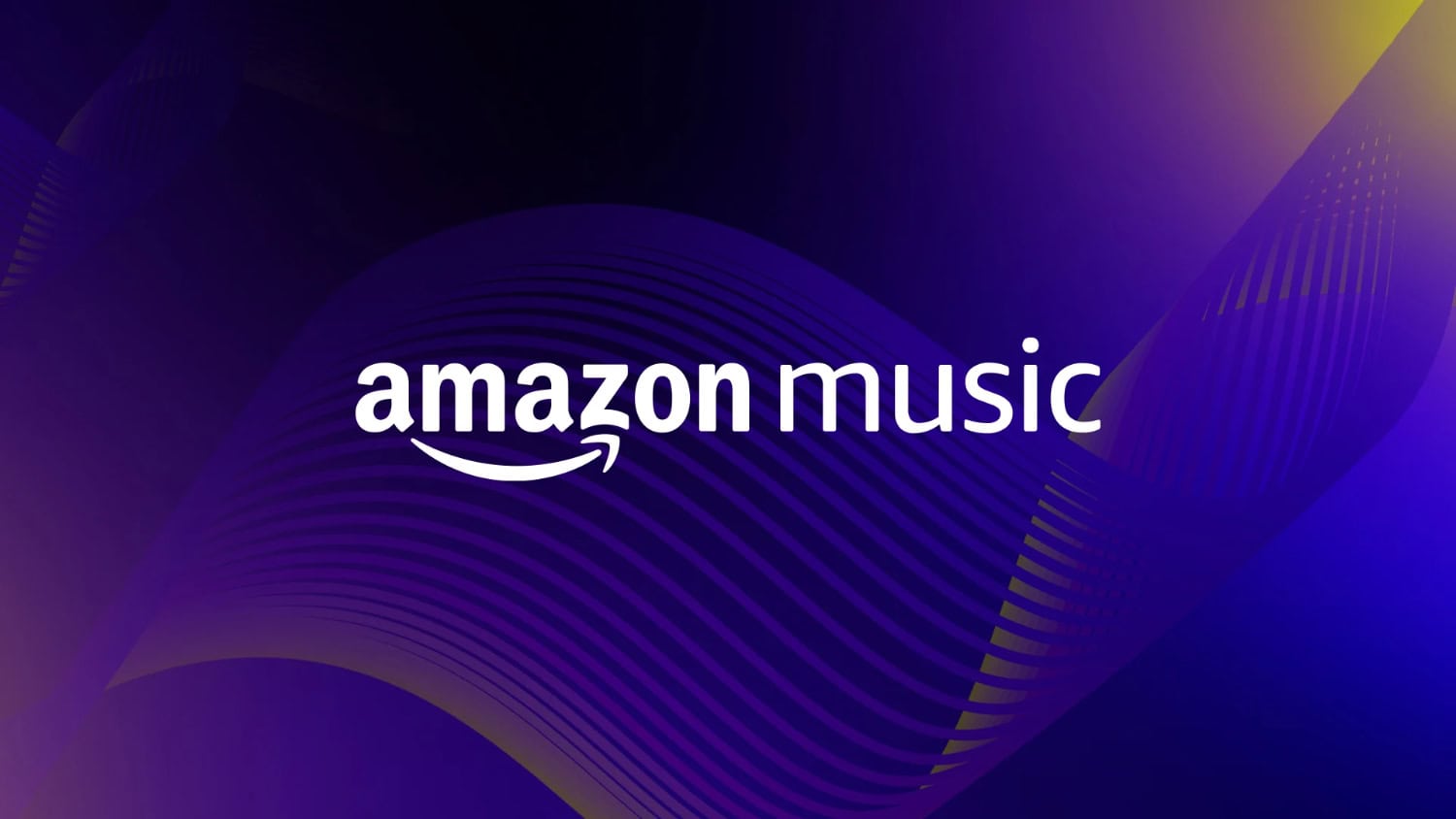 The desired item will begin playing when Alexa searches within the connected music streaming provider. Without manually browsing between applications or devices, you can enjoy your playlists thanks to the simplicity of voice commands.
Understanding Alexa and Amazon Music
Artificial intelligence is used to power Alexa, Amazon's virtual assistant. It enables users to control their devices with voice commands and is integrated into several Amazon products, including the Echo speakers. On the other hand, Amazon Music is a streaming service that provides access to a vast catalog of songs, albums, and playlists.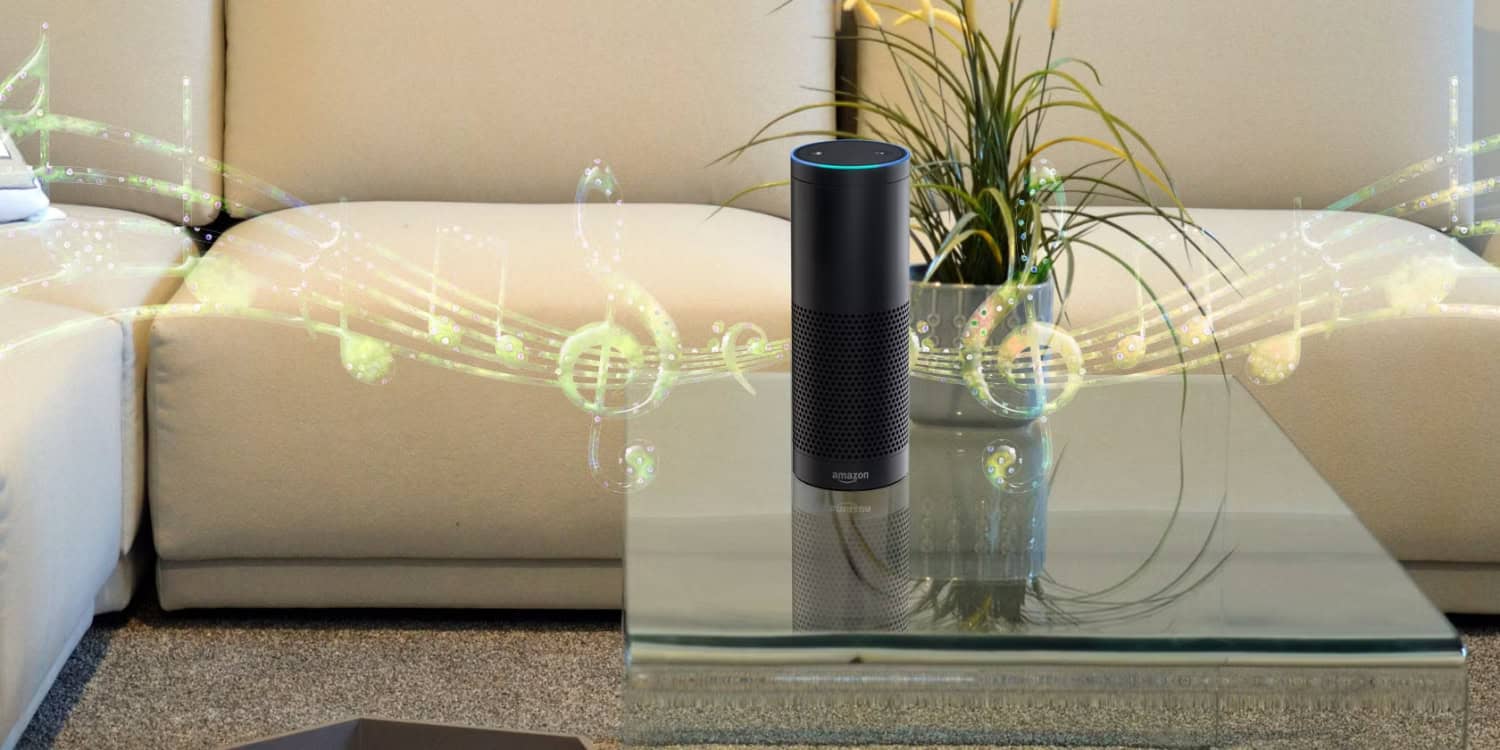 When you connect Alexa to your Amazon Music account, you can access a seamless music experience that lets you use voice commands to control playing, find new songs on Alexa radio stations, make playlists, and more. 
Alexa's capability to playlists for you is excellent. When it comes to playing playlists, Alexa excels. She will find it and start playing it for you by giving Alexa a specific playlist's name. Alexa can make custom playlists depending on your listening preferences, mood, or time.
For instance, you might ask for a "morning playlist" to get your day off to a good start or a "workout playlist" to inspire you while working out. Alexa is intelligent enough to learn your tastes and create playlists that are suitable for you. 
There are Linking Subscription Services to Alexa as well. Connect your favorite music streaming provider to your Amazon Echo device to fully utilize Alexa's playlist features. Although Amazon Music is well-liked, Alexa also supports Spotify, Apple Music, and Pandora.
You can access these services' enormous music collections by tying your accounts together and quickly having Alexa play the best playlists on Alexa. 
Best Playlists on Alexa
The best playlists are as follows: 
All Hits
You can find a list of the most popular songs in the world on this mix playlist.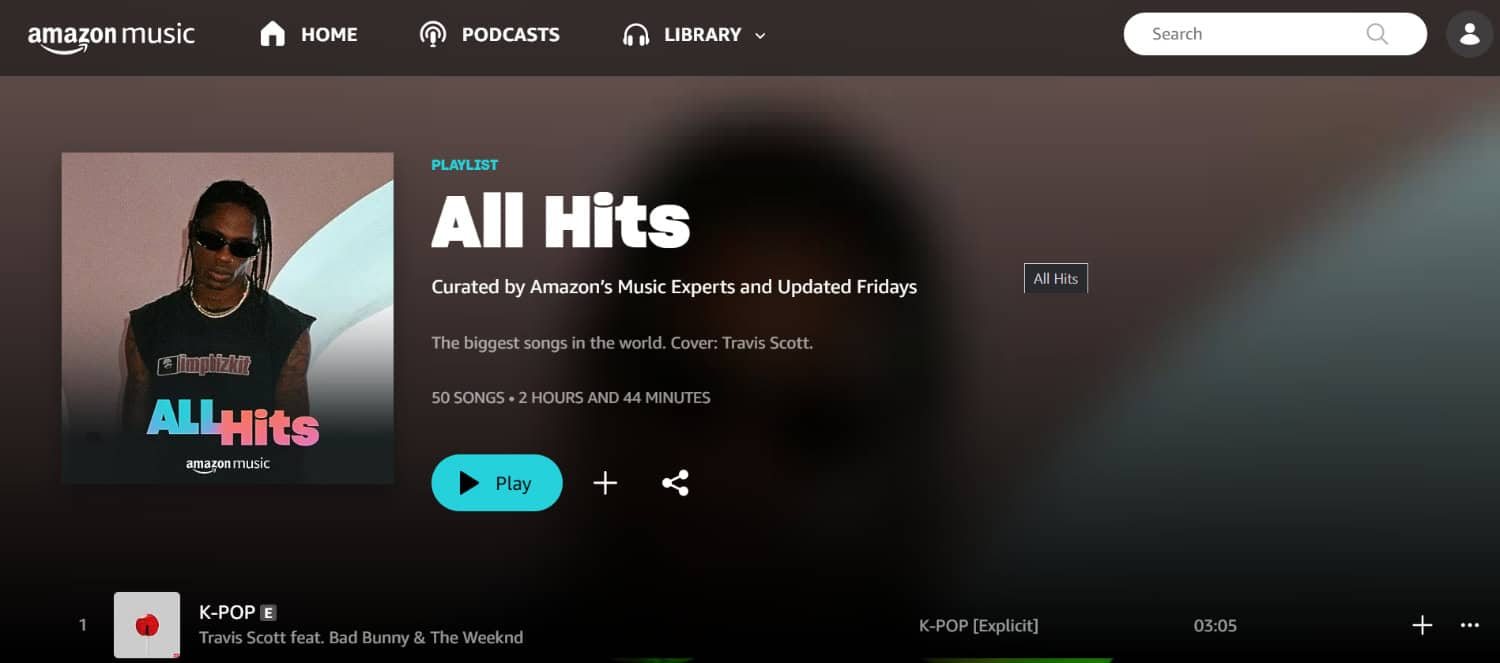 All the new songs you usually hear on TikTok will be there—lively and funky music to lift your spirits or keep you awake. 
Get The Playlist Here: All Hits
Use this playlist if you need to focus more when working or studying.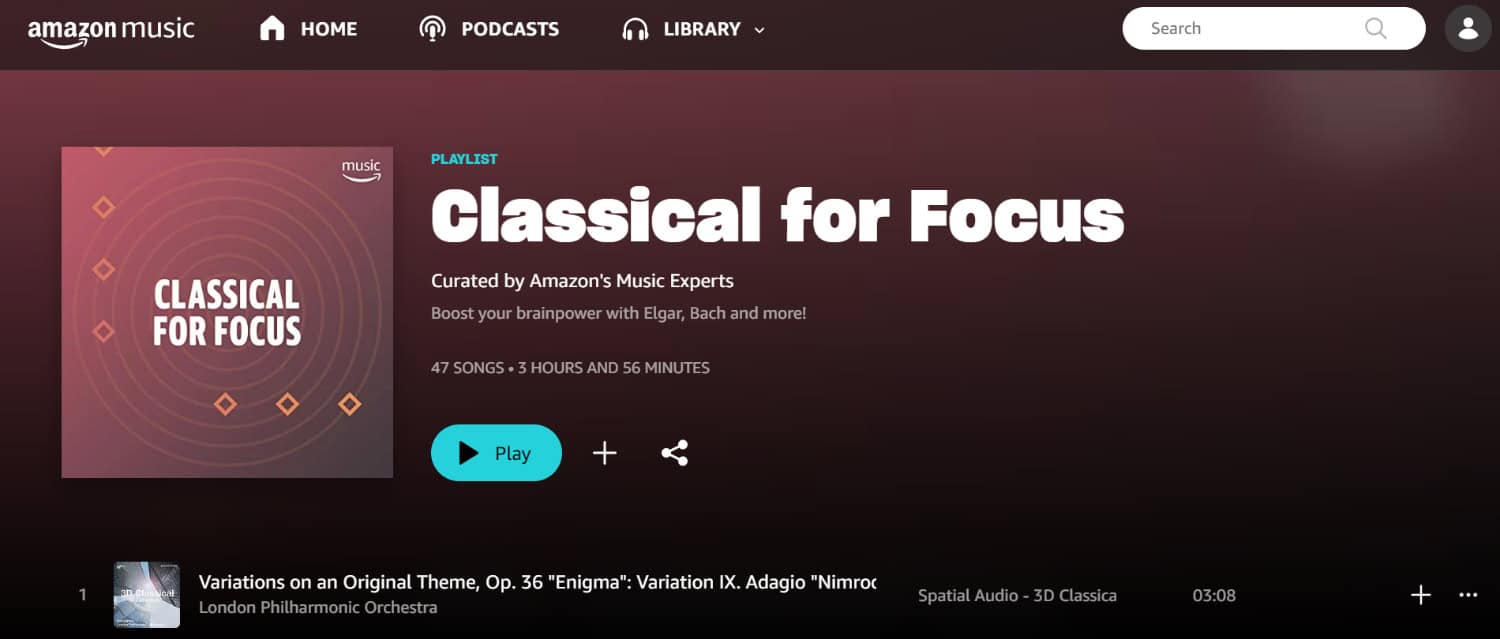 It will help you focus more clearly and relax. 
You may discover popular songs from the internet in this playlist.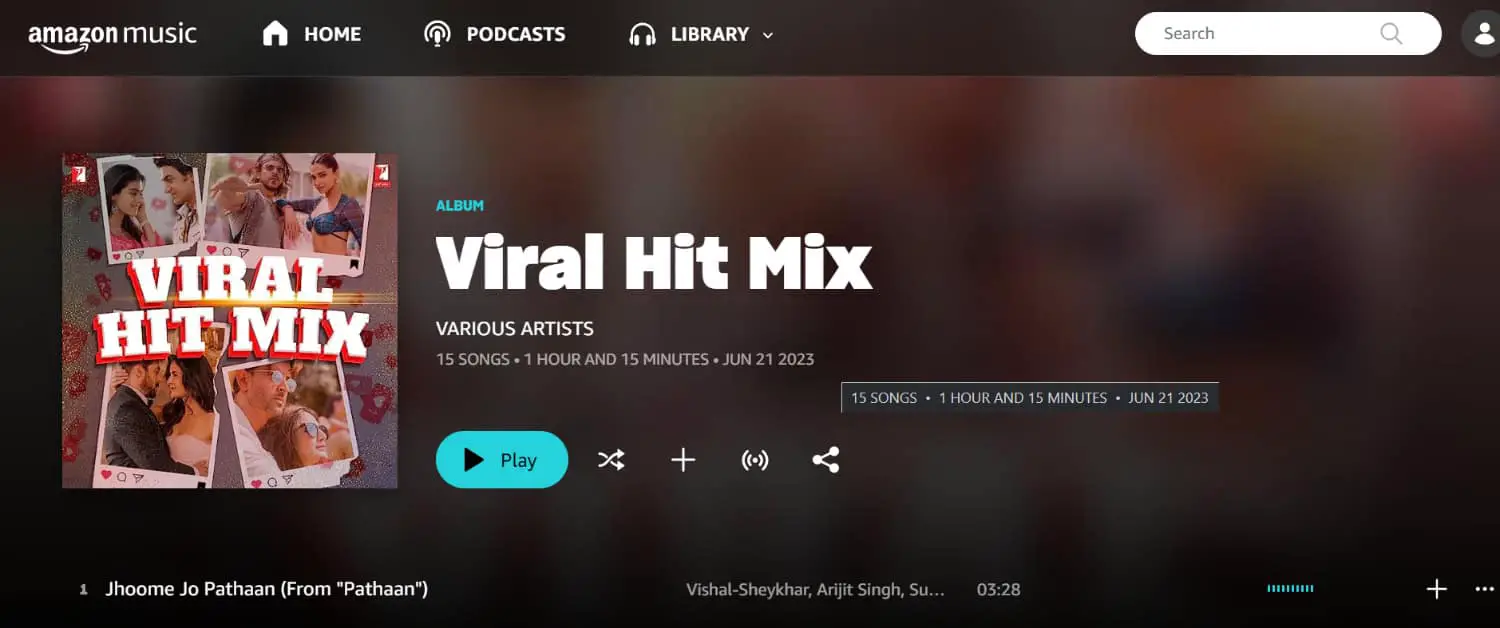 All of the songs you regularly hear on TikTok may be heard in their entirety. You'll be shocked to learn that some of these hits are timeless tunes. It will take you over 3 hours to get through the entire playlist. 
Exploring Different Types of Playlists
Amazon Playlists offer various options to suit different activities and moods. Here are some notable best playlists on Alexa:
 Boost your productivity with playlists specially curated to keep you focused and motivated during work or study sessions.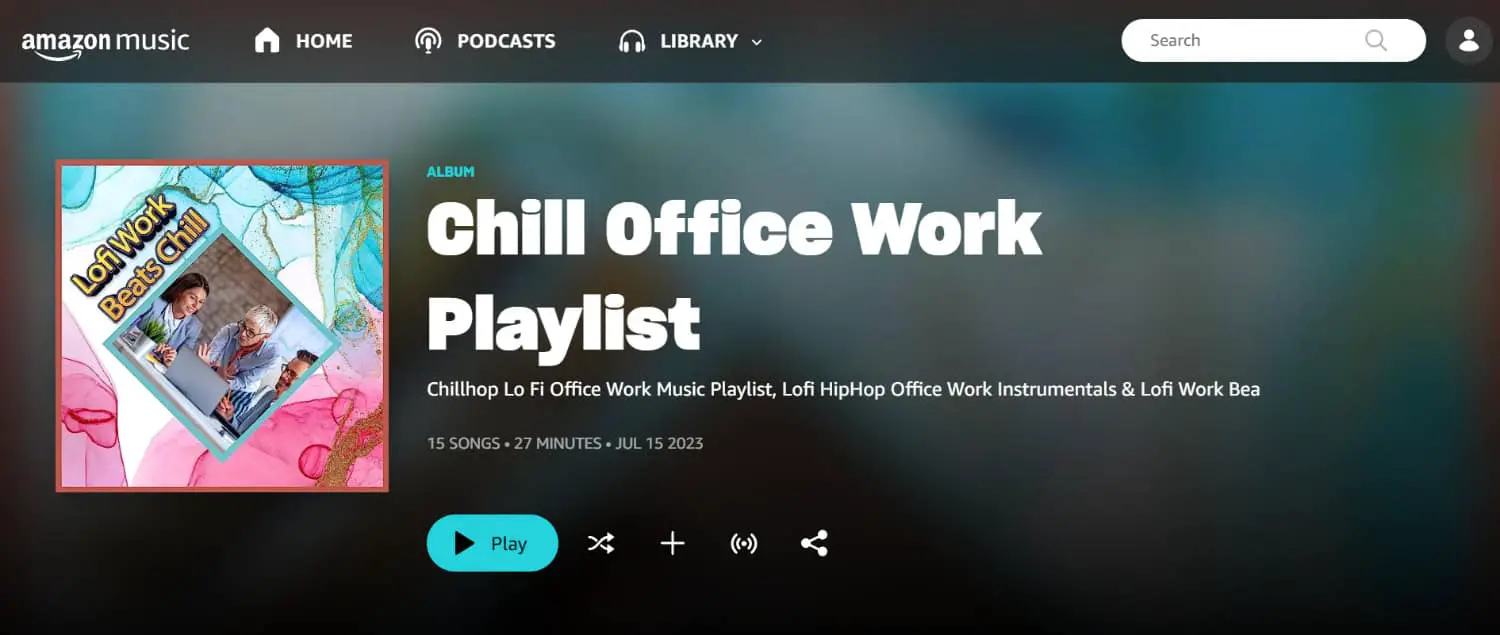 Start the party with playlists featuring energetic and dance-worthy tracks, ensuring a lively atmosphere for your gatherings.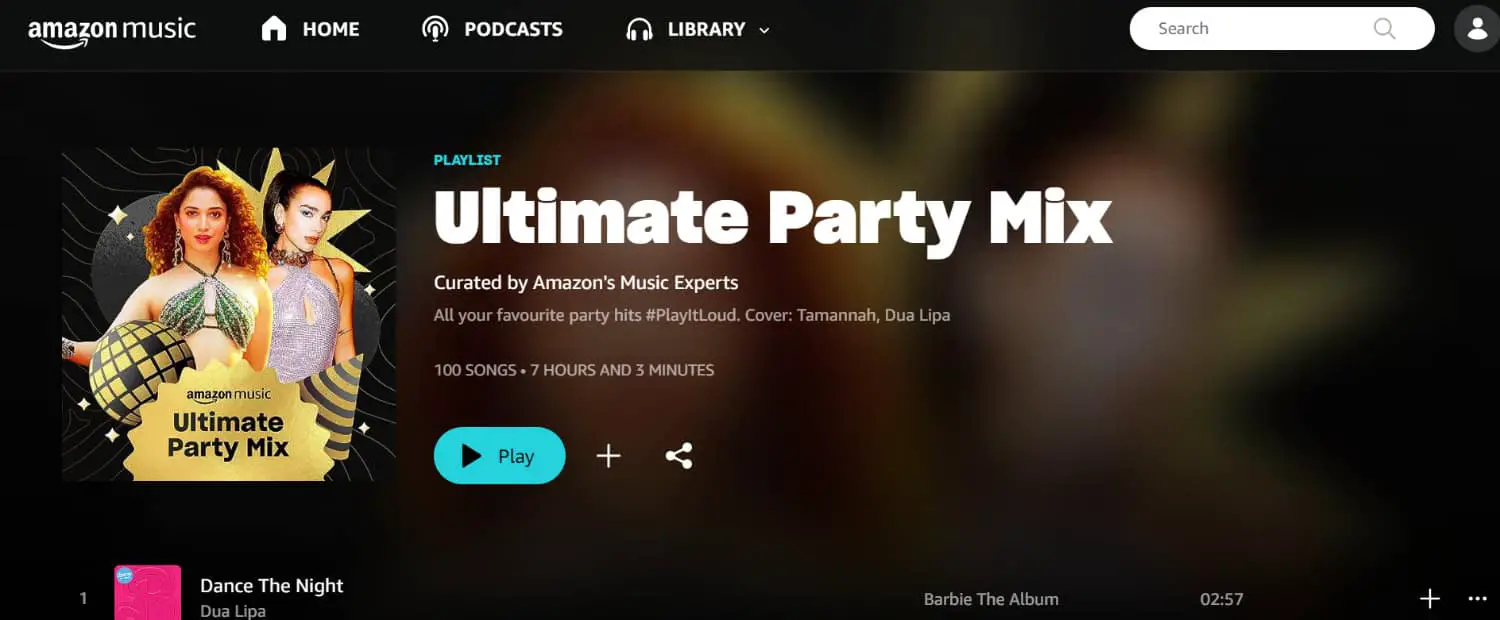 Make household chores more enjoyable with Alexa music stations that provide upbeat and uplifting tunes to keep you motivated while you tidy up.

 Unwind and relax with soothing melodies and tranquil tunes, perfect for reflection, meditation, or simply winding down after a long day.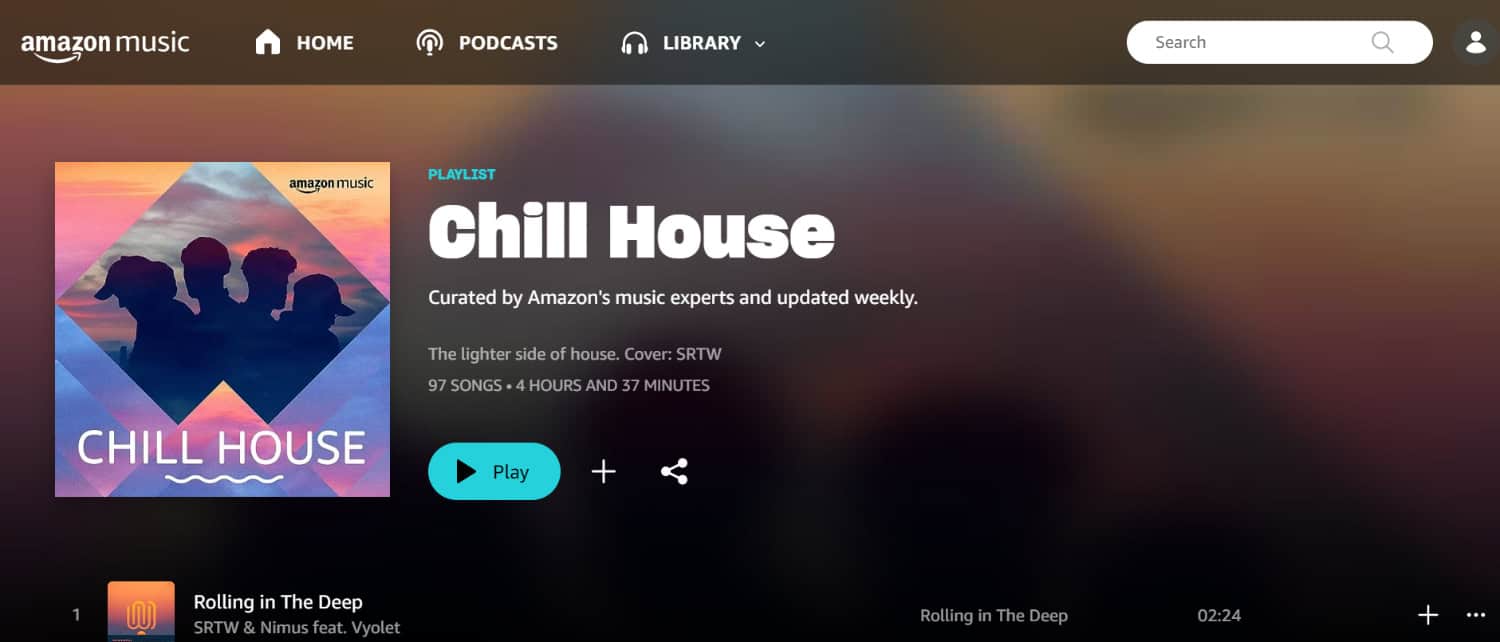 Get your groove on with playlists that feature high-energy and infectious dance tracks, guaranteed to get you moving and grooving.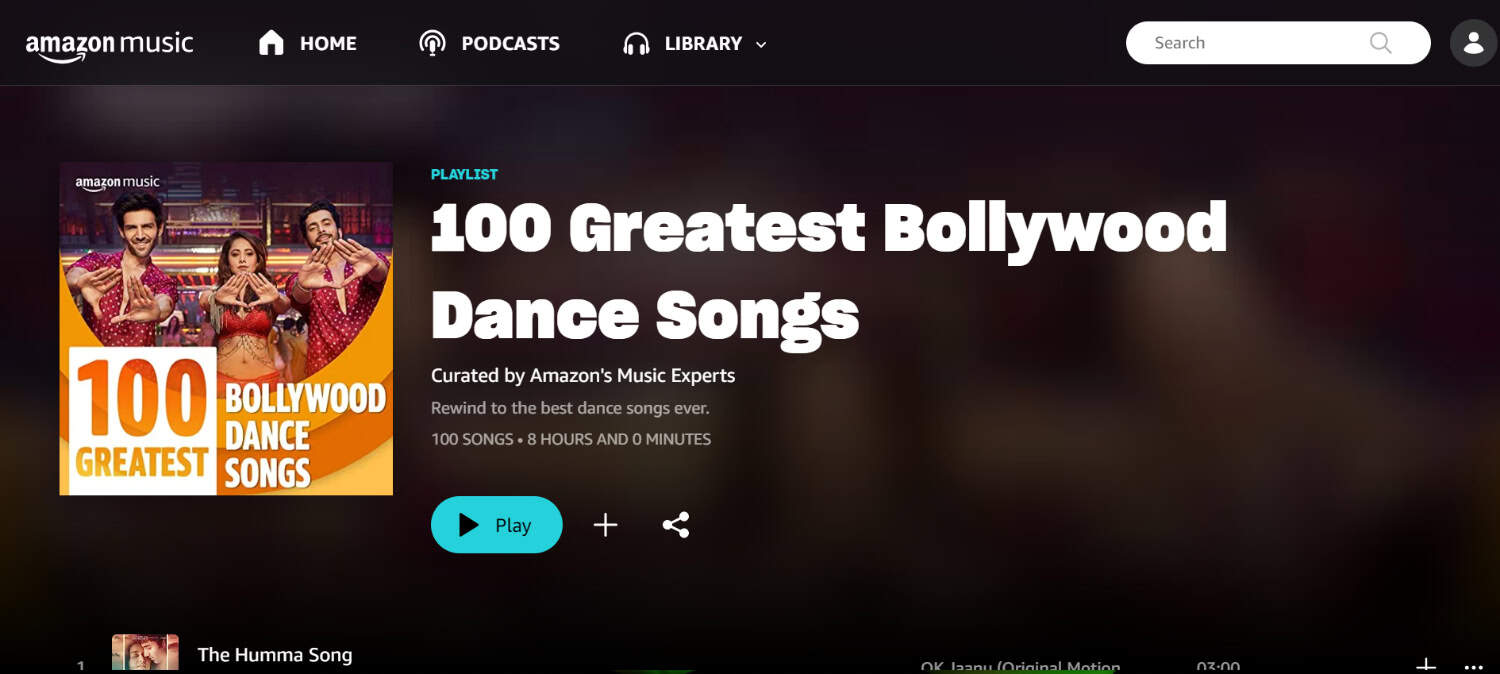 Start your day with playlists to raise your spirits and set the tone for the day ahead.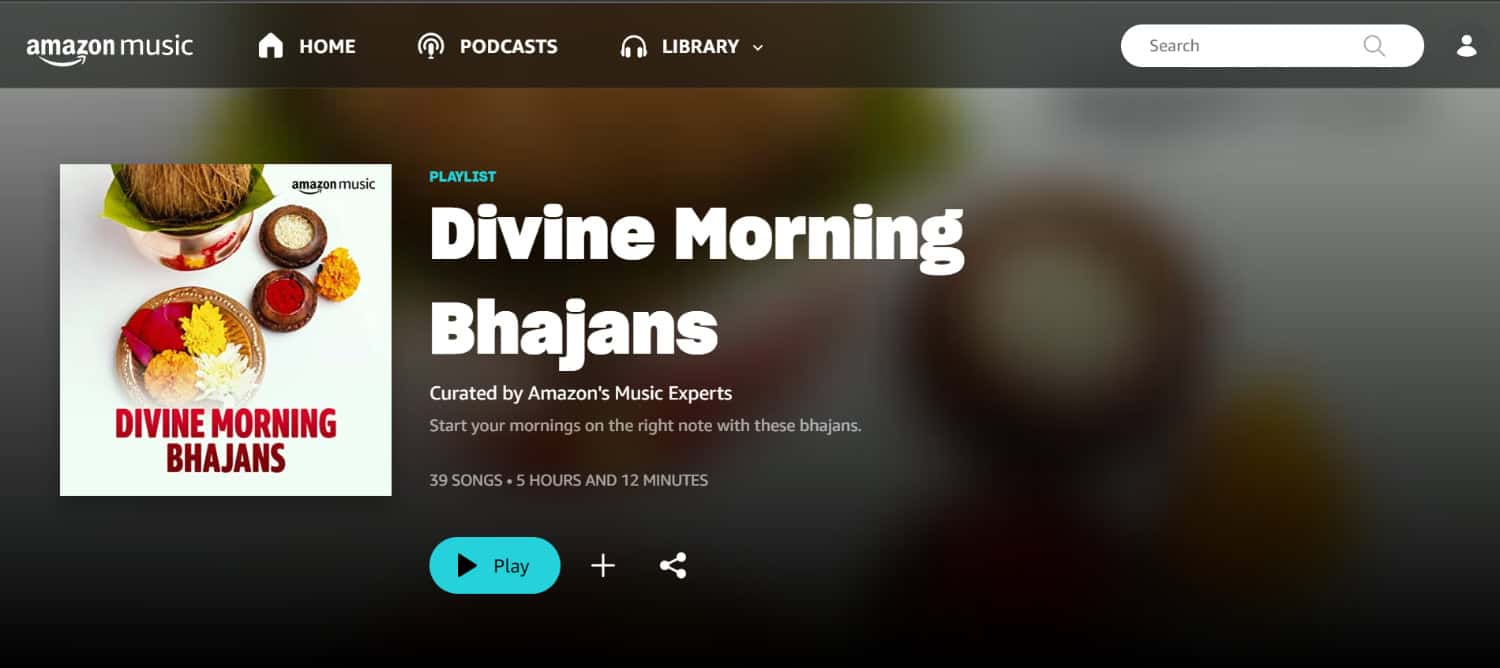 Get into the festive spirit with playlists that capture the essence of holidays and celebrations throughout the year.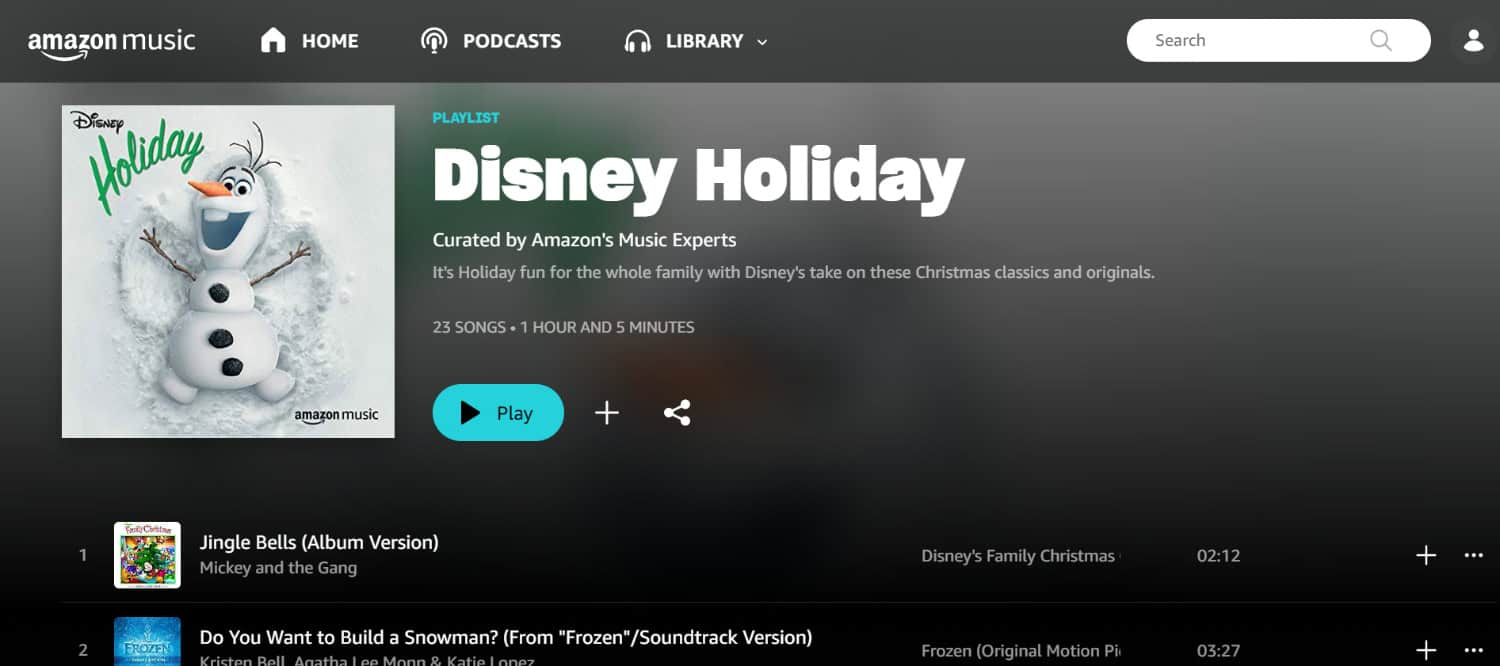 Take a trip down memory lane with playlists that showcase the top hits and memorable songs from 2020. So these are some of the best Alexa stations to listen to in 2023.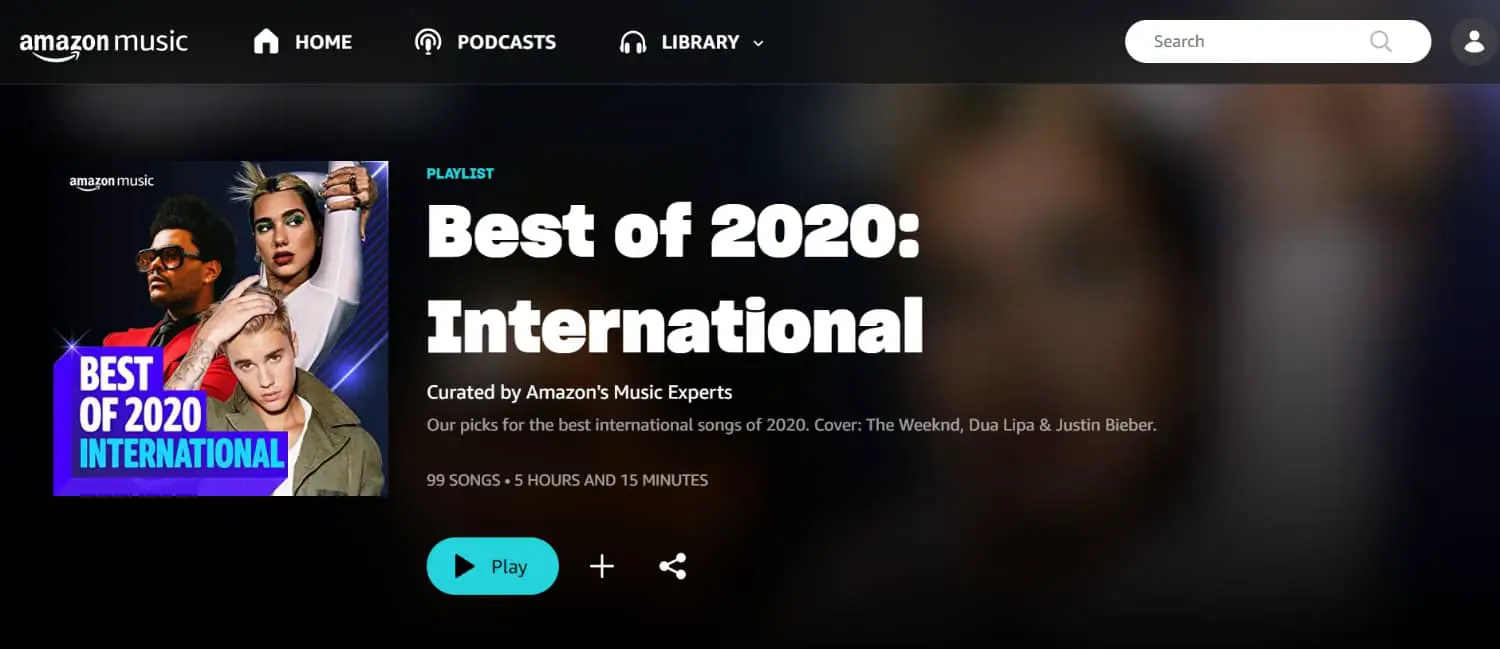 Making the Most of Your Playlists
Creating your playlists on Amazon Echo is a breeze. Ask Alexa to create a new playlist, name it, and start adding songs. You can add songs based on your mood and genre preferences or even ask Alexa to recommend similar songs.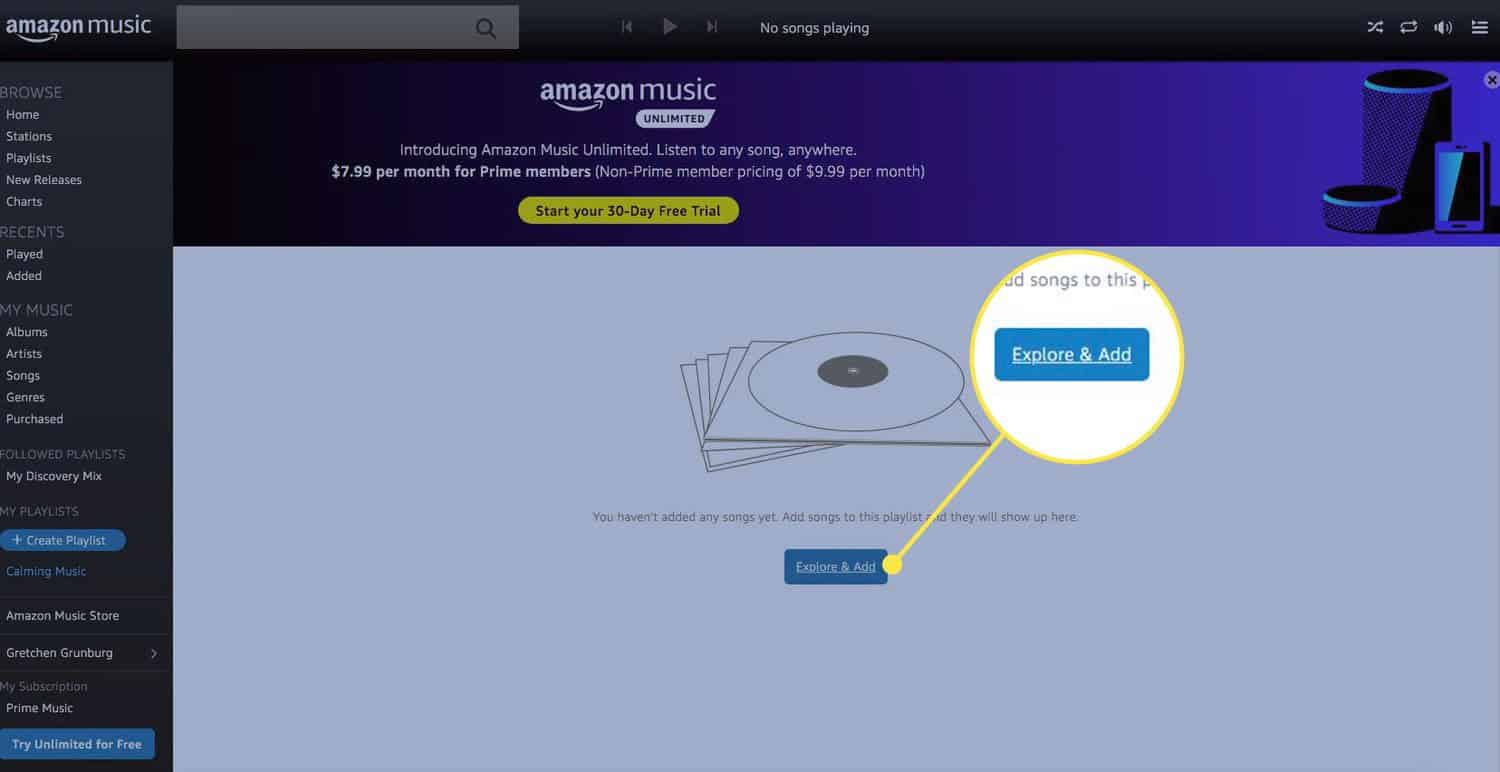 With the ability to set alarms with your playlists, you can wake up to your favorite tunes and start your day positively. Customizing your playlists allows you to curate a collection of songs that resonate with you and enhance your music listening experience.
FAQs 
Are Amazon Music Playlists Free?
Amazon Music offers both free and paid subscription options. While free users can access a limited selection of playlists, a premium subscription unlocks the entire library of songs and playlists.
How to Make a Playlist on Alexa?
To create a playlist on Alexa, ask her to create a new playlist and provide a name for it. You can then add songs to the playlist by requesting specific songs and genres or asking Alexa to recommend songs based on your preferences.
Can Alexa Play YouTube Playlists?
Alexa is primarily designed to work with Amazon Music and other supported music streaming services. While Alexa cannot directly play YouTube playlists, you can use different devices like smart TVs or streaming devices to access YouTube playlists and control them using voice commands through Alexa.
Conclusion
Playlists on Alexa bring the power of music to your fingertips. With a massive library of songs and curated playlists, Alexa offers an immersive music experience that caters to your preferences, moods, and activities. From energizing workout playlists to relaxing chill-out tunes, Alexa has a playlist for every occasion.
So, explore the best playlists on Alexa in 2023, and unleash the magic of music in your daily life. Also, remember to create your personalized playlists to make the most of your Alexa-enabled device and enjoy a tailored music experience that suits your unique taste. Happy listening!
Freelancer Michael Franco writes about the serious and silly sides of science and technology for CNET and other pixel and paper pubs.