Smart virtual devices like the Echo, Echo Dot, or other Alexa devices have an in-built light display system. Before reading further, know the best Alexa Radio Stations to cheer up your mood. Display different colors to indicate essential information; for instance, the yellow light represents unread notifications. Such indications might get frustrating, so this quick guide will reveal how to stop Alexa from flashing yellow light and bring back its magic.
Undoubtedly, Alexa has been a great helping assistant with its highly attentive features. However, it must be modified with these easy steps to stop it's flashing yellow light for seamless functionality and ensure frustration-free interactions.
Get along with this article to fix the yellow light in Alexa and embrace yourself with the unstoppable, unique features of Alexa.
See Also: Why Is My Alexa Beeping Continuously?: Causes And Solutions
What Does a Flashing Yellow Light Mean on Alexa? 
An intelligent assistant, Alexa, communicates by giving out various signals through light rings. The frequently used yellow light on Alexa indicates that the linked device conveys something meaningful. You can check out some other virtual assistants for more fascinating experiences.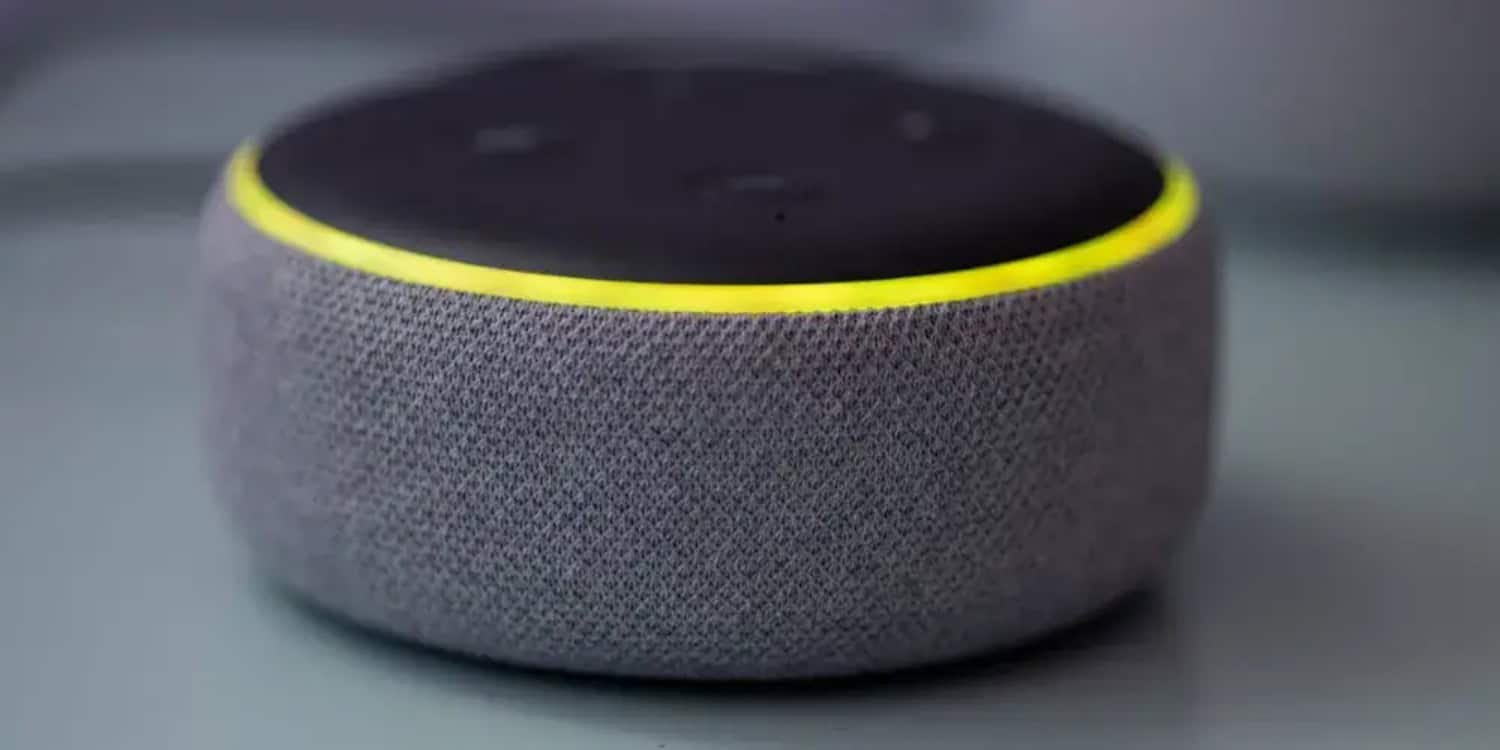 This blinking ring acts as a flag, giving the signal for an unattended notification or a message on Alexa's App. It could signify an upcoming calendar event, weather advisory, or an unread message. Alexa's continuous effort proves that this little buddy won't let you overlook the essential information. 
The blinking yellow lights might also indicate the notifications from the Amazon account linked with it. It smartly displays bit-by-bit information about a product from being shipped to being delivered. These lights can also signify the device's setup mode. It is especially pertinent when configuring or connecting your Alexa device to a network for the first time.
Knowing the actual reason for the Alexa yellow light can make you an organized and well-informed person while entirely using your intelligent assistant's functionalities. Read further to learn how to stop Alexa from flashing yellow lights, ensure uninterrupted interactions, and optimize your Alexa device's potential.
See also: Is Z-Wave Compatible with Alexa?
Why is Alexa Flashing Yellow?
Alexa's device flashes a yellow light to indicate an unattended notification. Hence, Understanding these reasons can help demystify the situation and guide you toward practical solutions.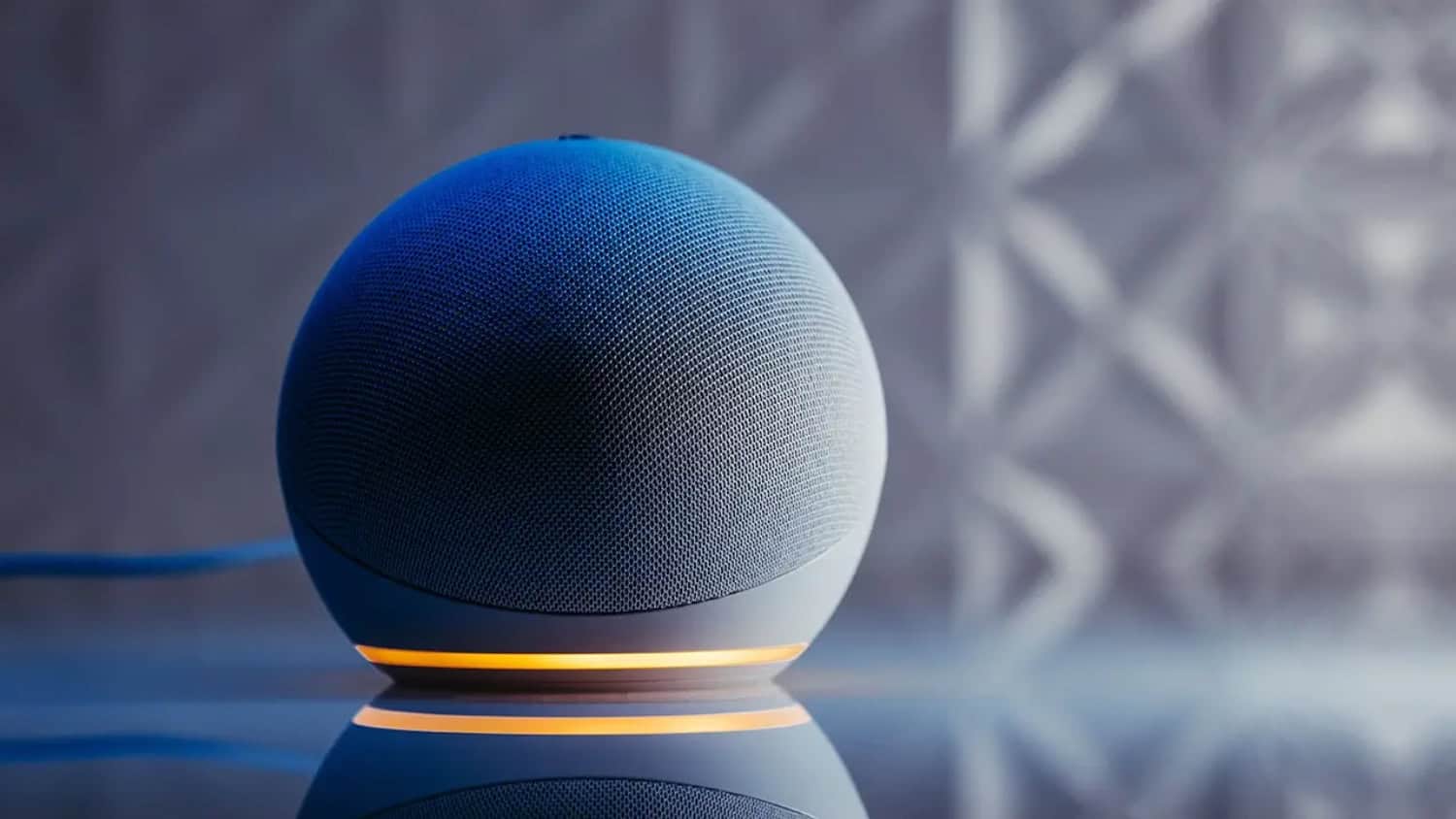 Notifications From Amazon accounts: 

The yellow light indicates the reports related to the currently connected or any other linked Amazon account with Alexa. Therefore, the information gives the latest updates about the order placed. From the product packing, dispatching, shipping, and delivering, you can get every detail just by glancing over the yellow ring light on the device.

Reconnecting the WiFi

: The continuously blinking yellow light indicates that the Alexa device has lost its WiFi connection. Hence, the user needs to re-enter the password to connect again.

Unread Messages:

Alexa devices might turn yellow lights when specific unattended messages are left. It continuously reminds you to look over them by commanding them by speaking or checking your mobile. Wish to give the command to alexa in your native language? Click here to check which languages Alexa can speak.

Upcoming Calendar Event:

Alexa is showing a yellow light as a reminder that a forthcoming event marked in the calendar is approaching.

Weather Alerts:

Alexa is an intelligent device that notifies when it catches a triggering weather signal. It can even tell your location and the temperature if asked.

Reminders: 

Alexa flashes a yellow light when any task stored in the mobile is pending. It reminds the user to complete it sooner.

Notify pending Calls or Messages:

Alexa keeps track of your friends and work. The flashing light serves as a reminder of an unattended crucial message and a missed call.
See also : Step-By-Step: How To Connect MyQ To Alexa (2023 Updated)
How to Stop Alexa Flashing Yellow Light
In response to How to stop Alexa flashing yellow light, follow these easy steps:
By commanding Alexa:
By accessing the device:
Check out the cons and pros of Alexa here!
Troubleshooting Other Alexa Light Codes
Alexa devices might display some lights with different colors. Know about them and the steps to turn them off:
The Cherry Red Light:
Apart from giving a mysterious glow, this blood-red light indicates audio mute or camera-off in an ongoing video or audio call.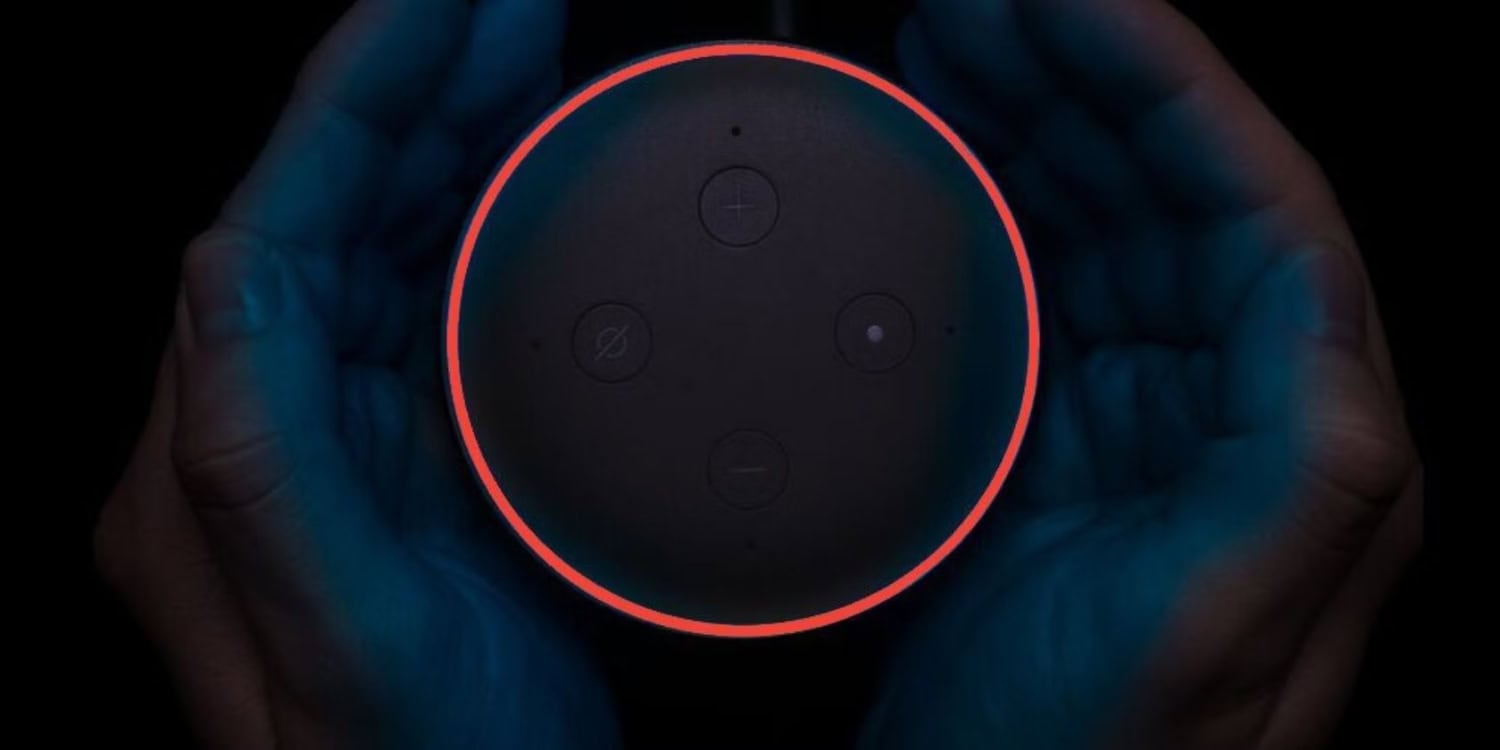 To Turn it Off: Try turning your camera or audio speaker On, and the light will disappear.
A blue light denotes that the user is speaking to Alexa. It is a response that Alexa is sensing your audio.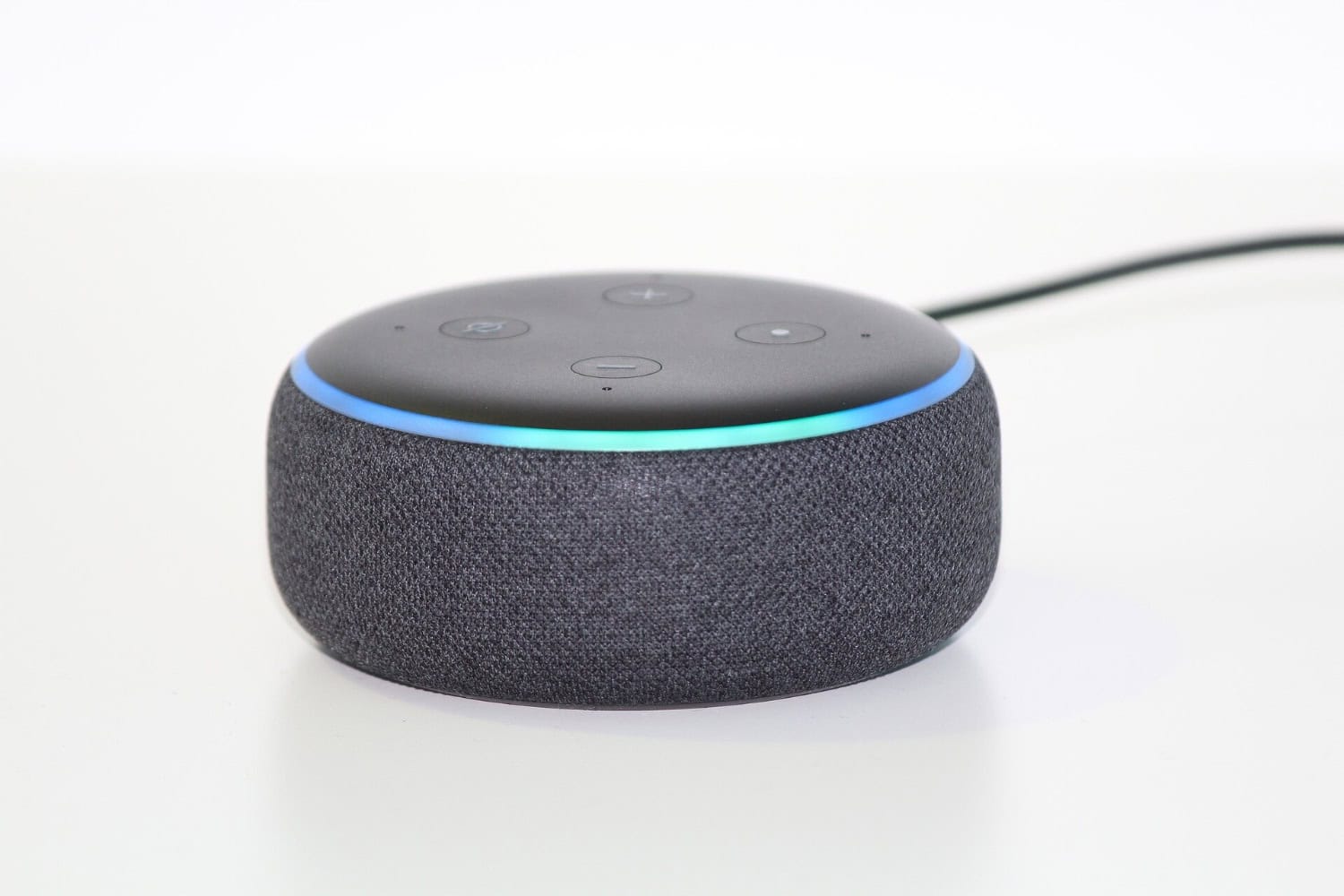 To Turn It Off: Stop Speaking
Tangy Orange Light:
A bright orange light in a new Alexa device indicates the device is ready to be set up.
An additional explanation for the presence of the orange light might be Alexa's attempt to establish an internet connection.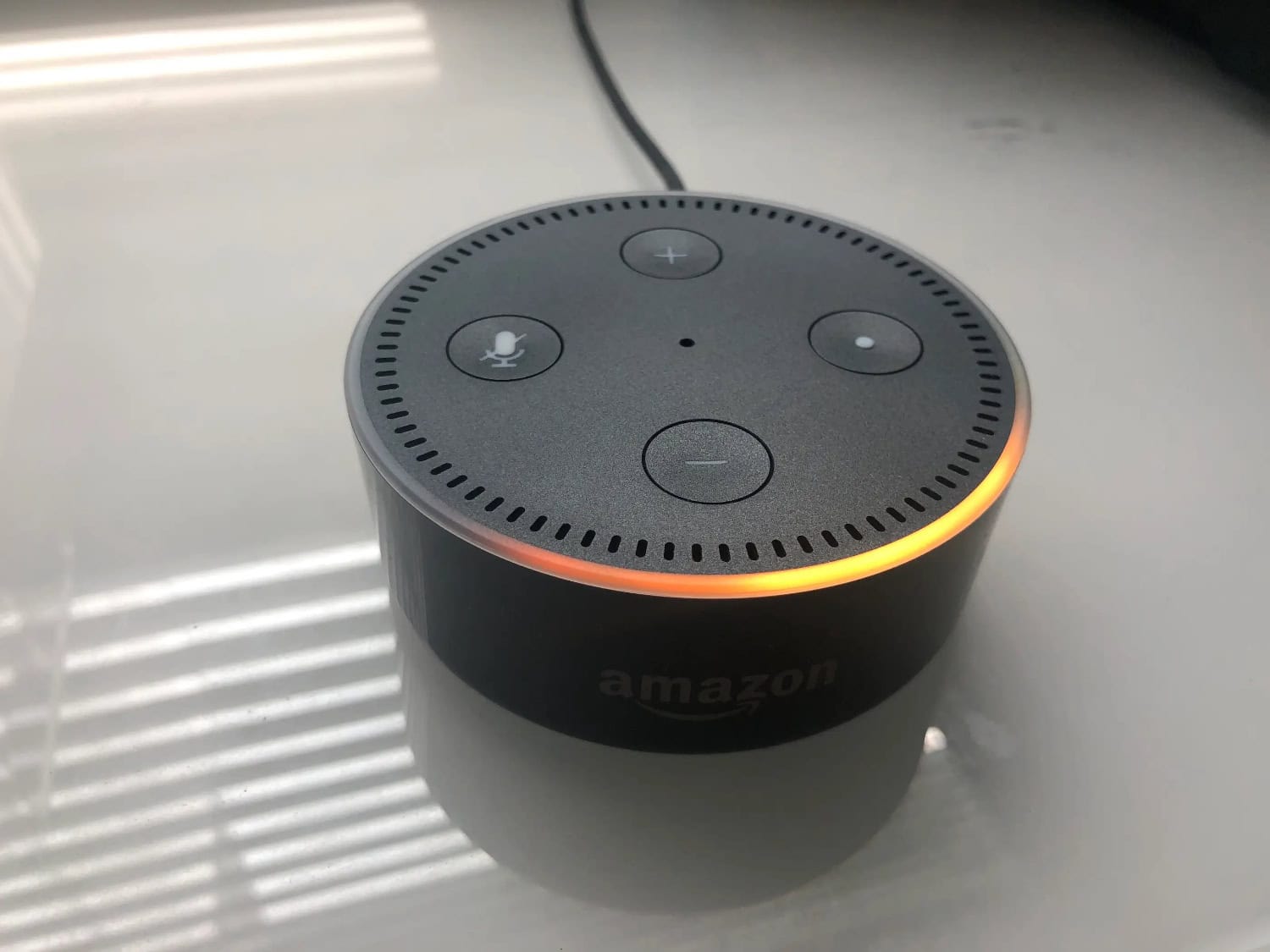 To Turn It Off, try setting up the new Alexa device or reconnecting it to a stable internet.
The Breezy Green Light:
The green light flashing on Alexa is a notification of an incoming call by someone. Alexa, along with the light, would demonstrate the name and number of the caller.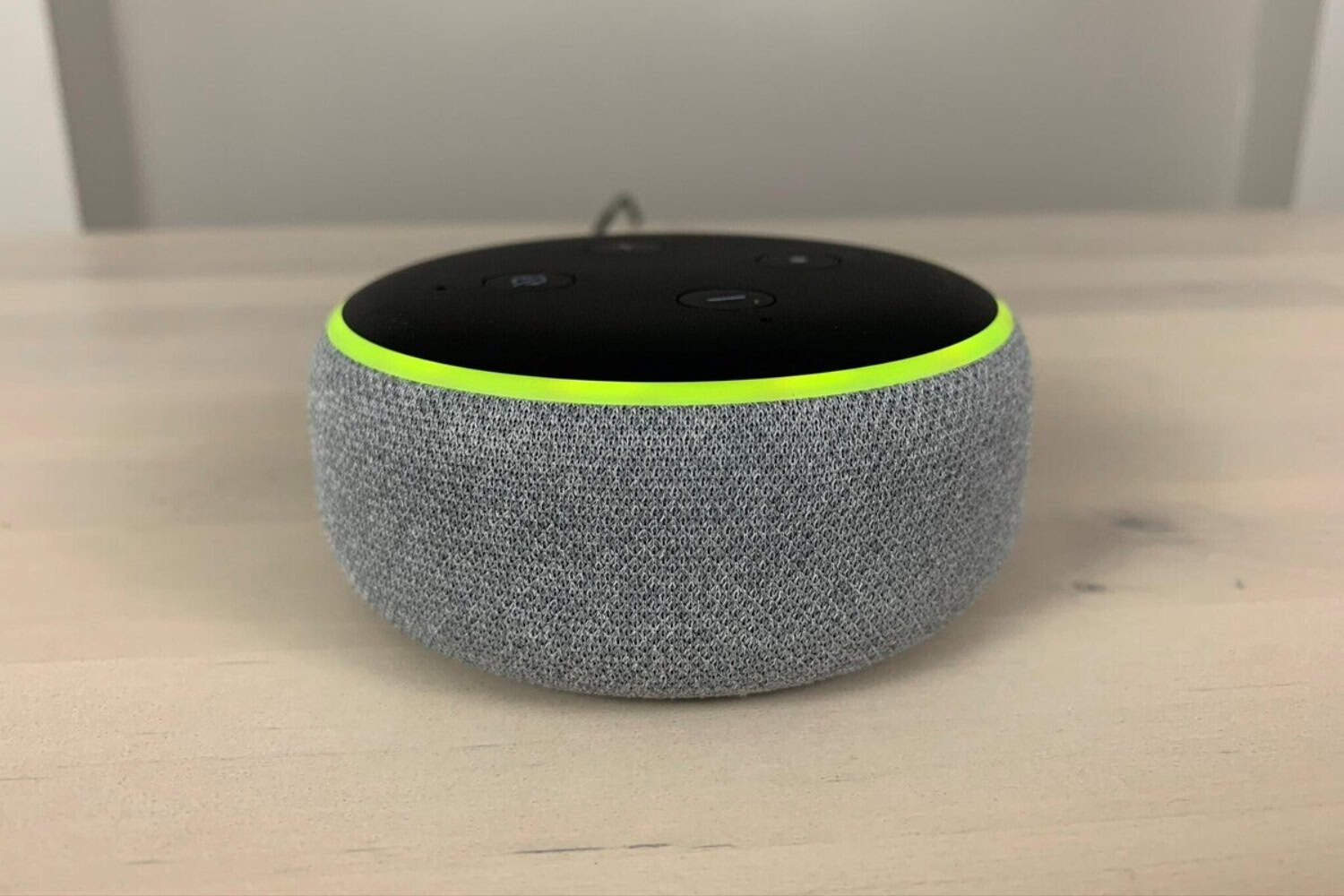 However, The spinning green light indicates that someone is calling or you are making a call.
To Turn It Off: Ask Alexa to pick up or ignore the call, and the light will turn off.
The aesthetic Purple Light:
The flashing purple light indicates that the device is in Do Not Disturb mode, which will block all notifications regarding incoming calls or messages. However, other notifications like Alarms and reminders will still be notified.

A steady purple light indicates that the device cannot connect to WiFi.
To Turn It Off: Try turning off the DND mode and reconnect it to the WiFi.
White Light:
When Alexa Guard is activated, a white light will illuminate. Additionally, the light may get white while increasing or decreasing the volume. Know more about the Alexa Guard Security System.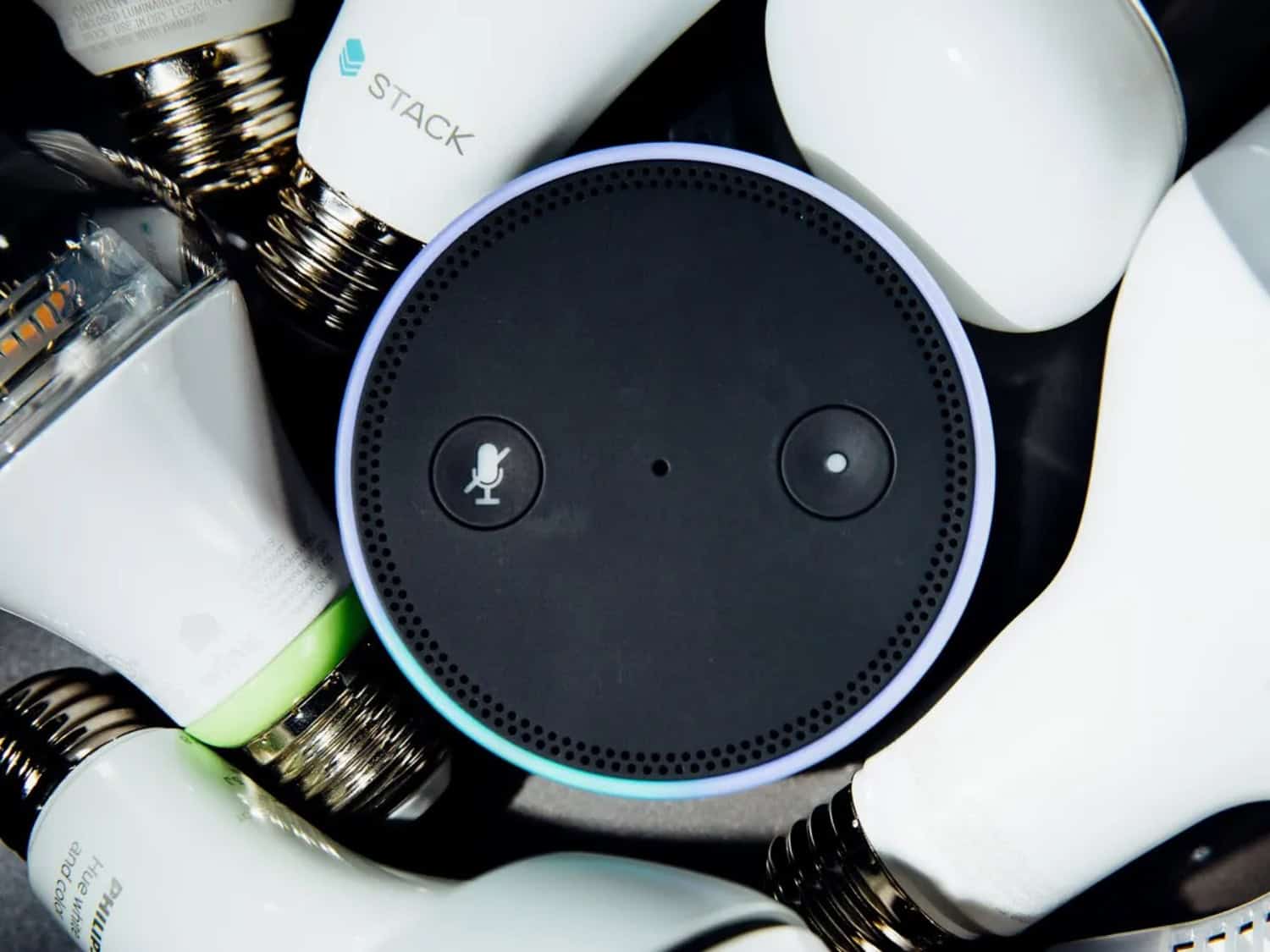 To Turn It Off: Try turning off the Alexa Guard or stop adjusting the volume.
Is your Alexa multi-room music not working? This might be the reason.
Frequently Asked Questions
Why is my Alexa blinking yellow continuously?
Why does Alexa continue to blink green and yellow?
Unread messages in the Alexa app on your phone are shown by a blinking yellow light on your Alexa device. The green light on Alexa, on the other hand, flashes when you have a call coming in.
Why is my Alexa showing a stuck orange light?
Can Alexa keep her light on?
Conclusion:
That was the answer for how to stop Alexa from flashing yellow light. The process involves a systematic approach, from checking the notifications by voice commands to using the Alexa app. Clearing notifications, responding to alerts, and reviewing reminders are essential steps.
Further, try updating the software to fix the light or seek help through customer care. Following these steps, you can efficiently resolve the yellow flashing light concern, optimizing your Alexa experience and maintaining control over your device's notifications and functions.
See Also: Top 5 Best Alexa Radio Stations of All Time
Freelancer Michael Franco writes about the serious and silly sides of science and technology for CNET and other pixel and paper pubs.