Don't freak out if you can't find the original remote to reset your Vizio TV, but it's behaving up. Fortunately, the post below includes instructions on resetting the Vizio tv without the remote.
To reset your Vizio TV without a remote, press and hold the input and volume down buttons on the side of the TV. Once a dialogue box appears, release the buttons and hold the Input button for 10 seconds. You will see a message on your screen that reads, "Memory Is Being Cleared."
In this article, we'll go through every method for resetting Vizio TVs so you'll know how to do it when you need to the next time. 
See Also: Pair And Unpair Fire TV Remote | Easy Method
Vizio TV Factory Reset Without Remote
See Also: How To Install Apps In Mi TV
There Are No Input Or Volume Buttons On Vizio TVs
The only physical button on your Vizio TV is the power button, as you may have noticed when glancing at it. It won't help to reset Vizio TV without a remote if your TV lacks input or volume controls.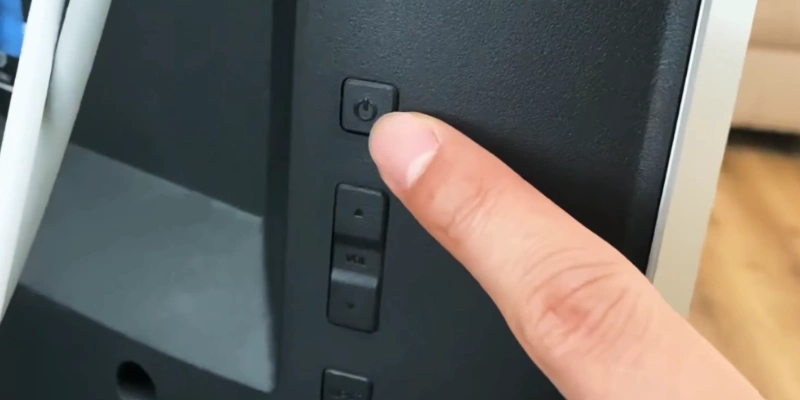 Fortunately, there are still a few options you can explore for resetting Vizio TV without a remote. Click here to learn how to turn off notifications on Smart TV.
See Also: How To Reset Vizio Soundbar? [Complete Guide]
Download The SmartCast App
Vizio Smart Cast Mobile is an app that enables you to use your mobile as a remote control and is compatible with some Vizio TV models.
The app is accessible through AppStore and Google Play. In addition to a remote, you can use the app to start apps, cast media to the TV, and browse channels.
The app is a good solution when the remote is lost or not functioning correctly. It's also a simple fix for awaiting a replacement remote. Remember that not all Vizio TV models are compatible with the app. But it's still worth a try.
Install the VIZIO Mobile app, create an account, and then check to see if the local device list includes your Vizio TV to determine if the app is functional.
After entering the code into the app on your phone, you should now be able to use it as a remote. Also, you can connect your phone to your tv and enjoy your favorite content on the large screen.
See Also: How To Install Spectrum App On Samsung TV In 9 Steps | 2023
Purchase A Substitute Remote
If the SmartCast app isn't compatible with your TV because it lacks a volume or input button, you'll need to buy a new remote.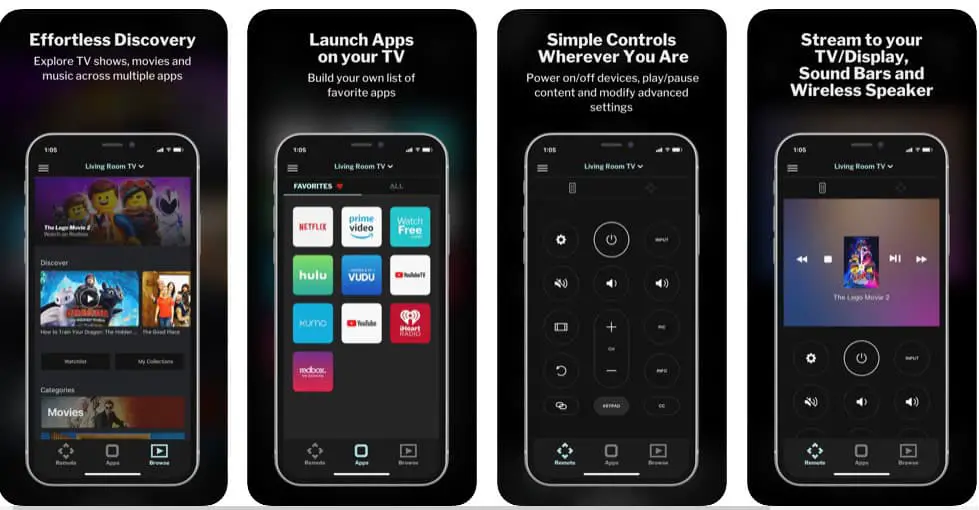 Although you might be able to buy one directly from Vizio in some circumstances, you should be able to locate one compatible with your Vizio TV's version on other websites. After that, You can use the remote to browse the settings options and find the factory reset option after it is plugged in. Click here best free live TV apps to keep you entertained.
See Also: How To Install Spectrum App On Samsung TV In 9 Steps | 2023
Vizio TV Hard Reset Without Remote And With The Mi Remote Controller App
There are many features and apps that Vizio TV offers. One of the best apps is the Spectrum app, which has many benefits. If your TV's buttons are broken, or you cannot reset your Vizio TV using them, you can use your smartphone in their place. Can you make a TV remote with your smartphone? You can do this if your phone has an infrared sensor!
Numerous phones have an infrared sensor that performs comparable duties to a simple remote control. After looking for a wireless remote application on your phone, reset your Vizio TV.
Verify that your phone and TV are logins into the same Wi-Fi network. The actions outlined below ought to be taken. 
This aids in resetting Vizio TV without a remote to its initial settings. It might repeatedly restart. This suggests you shouldn't click buttons or switch off the TV. Additionally, you can connect your Bluetooth headphones, speakers, and other devices to your Vizio TV for improved sound quality. Read this article to help you determine which browser is best for your TV.
See Also: Jailbreaking Apple TV 3rd Generation Using Blackbox
Via The Buttons On The Back Panel
Another way of resetting a Vizio TV without a remote is by pressing the buttons on the back panel.    Follow the given steps below:
A message saying, "To Reset to Default, from the back panel, press the input button for 10 seconds," will appear on the screen after 5 to 6 seconds.
You can release the two buttons as the message instructs. Press and hold the input button for the next ten seconds.
In a few minutes, your Vizio TV will turn off and restart. AFTER TURNING IT ON, the TV will automatically return to its factory default settings.
FAQs
How do I reset my Vizio TV without a remote?
There are numerous techniques for resetting Vizio TV without a remote. You can download the Vizio SmartCast Mobile software after connecting your device to an Ethernet cable or a USB keyboard. You may turn on and reset your TV without a remote control by simultaneously pushing the input and volume buttons. Drop the volume button when prompted, and press the input button for roughly ten seconds. After resetting the TV, you can connect a USB keyboard or an Ethernet cable to start the configuration process.
How do I manually reset my Vizio TV?
You may manually reset your Vizio TV in several ways, including using the remote control, factory reset, or soft reset. To restart your TV, just hit the options menu on your remote control. Utilize the arrow buttons to locate the System. Press the OK key. Select Admin and Reset. Select Factory Reset TV Settings. Hit OK to start the reset.
How to reboot Vizio TV without a remote?
Here are the instructions for forcing a reboot of your Vizio TV. Please turn off the power without disconnecting it to start. While simultaneously depressing the remote's CH+ and CH- buttons. Hold down the power button. The CH+ and CH- buttons should be free of your fingertips. When the Menu button is pressed, a menu appears on the screen. The display will have an F in the bottom right corner. For factory configuration, use this screen. Click and hold down the Menu icon for a little moment to show the Service Menu. You can access choices for factory reset from this point.
How do you fix a blank screen on a Vizio TV?
A typical problem with Vizio TVs is a blank screen. Here's how to reactivate the blank TV screen: You should unhook the power cord from your TV and turn it off. Be patient until it connects before moving on. Make brief, firm presses on the button. To turn on the Television, release the button.
Conclusion
To sum up, we hope you found this information on resetting Vizio TV without a remote user. After resolving this issue, you can add Disney Plus to your Vizio tv. This post shows four alternative ways to reset your Vizio TV without a remote. We examine and test each strategy.
David Carnoy: TechyHost's and CNET's Executive Editor, leading member of the Reviews team since 2000. Covers gadgets, specializes in e-readers and e-publishing.