When investing in a new LG television, it's essential to understand the warranty coverage included to protect your purchase. You must know how to perform an LG TV warranty check. LG backs their TVs with limited warranties that cover defects for up to 1 year, depending on the model. These policies replace or repair malfunctioning units so you can continue enjoying your content without interruptions!
You can check the LG TV warranty by visiting the official LG repair and service center website with the TV's serial number. Then, you need to input product details and describe the problem to them. Alternatively, you can try out methods like Email, Chatbot, and Phone support to access the service.
This guide will show you in a detailed way how to locate the warranty details specific to your LG set through simple menu navigations. Understanding the terms upfront empowers you to service the TV promptly if issues remain under protection. Let's get started!
See Also: How To Watch Live PPV On Kodi: A Complete Guide
What is LG Warranty?
Before you go through the LG TV warranty check, it's essential to be aware of the warranties they provide thoroughly. LG offers various warranty policies to give buyers peace of mind when investing in a new TV or home appliance.
Here's a closer look at what an LG warranty entails:
An LG warranty is the manufacturer's promise to stand behind their devices' quality and reliable operation. Should anything fail due to defects in materials or quality during the coverage period, LG pledges to repair or replace the unit free of cost. This helps protect your purchase from unexpected costs stemming from technical problems down the line.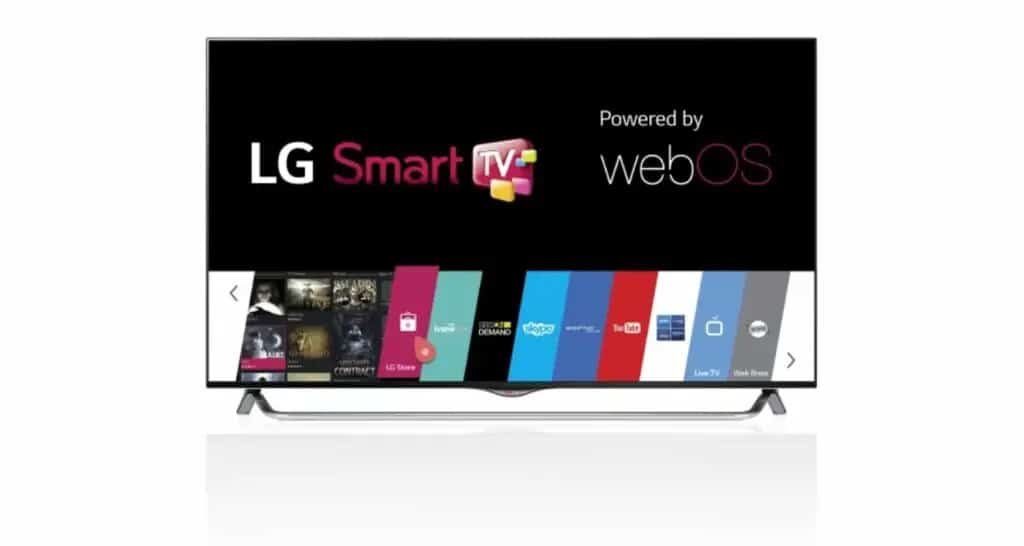 LG tailors the warranty terms that depend on the specific product. TV models typically qualify for a 1-year limited coverage, while refrigerators and washing machines may get 2 to 5 years. Cell phones usually receive only 90 days. The fine print will spell out what is considered a malfunction to qualify for service versus accidental damage not covered under warranty.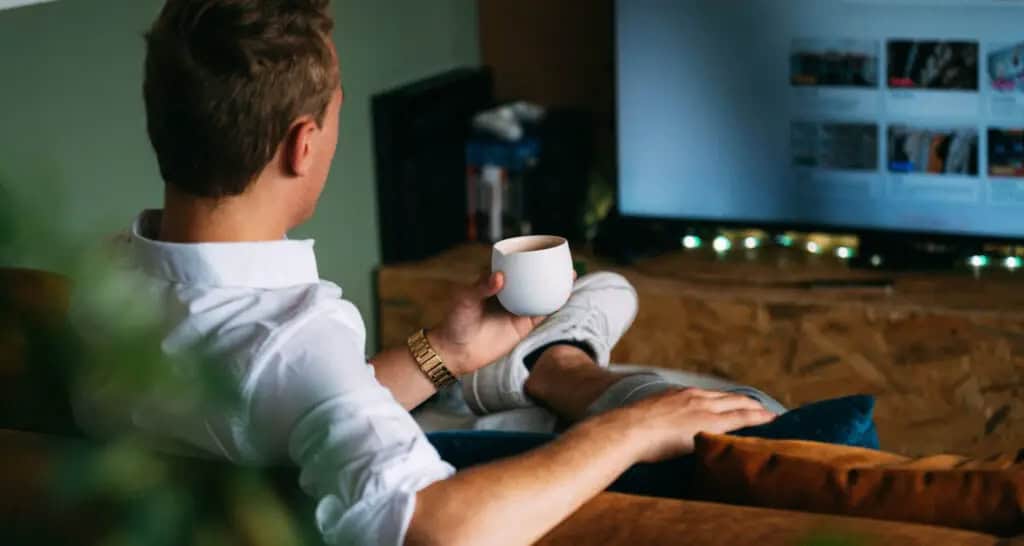 It's essential to remember that while contracts provide valuable protection, they aren't an unlimited safety net and don't shield against user error or physical harm. However, they signify LG's confidence that their appliances and electronics will perform as intended when operated generally over years of enjoyment. So be sure to review your warranty status annually, as it is an extended trial of their quality commitment.
See Also: LG Smart TV Error Code 106: Causes And Solutions
How to check LG TV's Serial Number?
The serial number plays a vital role in verifying your LG products and checking LG warranty status. It acts as a unique identifier paired with purchase records. Should any issues arise, this code allows LG warranty lookup of your specific unit's coverage eligibility and service history.
Following is a detailed guide on how to perform LG warranty check by Serial Number:
For TV models, first check the rear panel. A sequential number string is printed near the power inputs or bottom edge, usually beginning with letters signifying the manufacturing region or brand. You'll want this whole string for accurate warranty checks.
If not visible externally, navigate the on-screen menu instead. Press the' Home' button on the LG remote, select 'Settings,' then scroll down to find 'All Settings.' Choose 'General', then 'About This TV'. Near the bottom, 'Serial Number' will be displayed. Jot it down or take a picture using your phone.
Some LG computers follow similar steps through Windows Settings or by opening the case and checking a sticker adhered inside near components. Tablets and phones typically reveal the serial under 'Settings,' then 'System' or 'About Device'.
Armed with your LG product's serial number, you can confidently verify your LG TV warranty checker status online by inputting it during registration. Let me know if any steps need additional clarity or if you need help locating the digits. Staying informed empowers addressing issues proactively.
See Also: Xfinity Stream App Not Working on LG TV: Tips And Fixes
Performing an LG warranty Test
Here are the detailed steps to complete an LG TV warranty check and start a repair claim using your serial number:
 Visit www.LG.com/support and click the 'Repair & Service' bar at the top.
Select your country/region and choose your product category, like 'TV,' from the dropdown.
On the next page, click 'Warranty Information' near the top.
You'll be prompted to input your serial number and verify identifying details here. Double-check this against your records for accuracy.
After confirming, it will display your warranty end date to learn if it's still valid. Take note, as you may need this date later in the process.
If warranted, click the orange' Request Repair' button.
You'll be guided through explaining the specific problem, any error codes, and selecting repair/replacement service.
Finally, submit your contact details to coordinate with an authorized service center nearby.
Alternative options include:
Emailing repair questions to their support team.
Chatting with a virtual assistant bot.
Calling the helpline number for individualized assistance over the phone.
Following these steps ensures your issue gets adequately addressed and you benefit from any remaining coverage entitlements. Take your time if it's still under warranty for timely servicing to keep using your LG product without disruption.
See Also: How To See Someone's Most Liked Tweet: A Comprehensive Guide
Understanding In-Warranty vs. Out-of-Warranty Service
LG customers must distinguish between in-warranty and out-of-warranty support services.
In-warranty repairs and replacements have no additional costs since the device is still under the manufacturer's limited coverage terms. As long as the issue qualifies per the warranty details, LG takes care of all labor and parts used. Out-of-warranty assistance applies once protection has expired.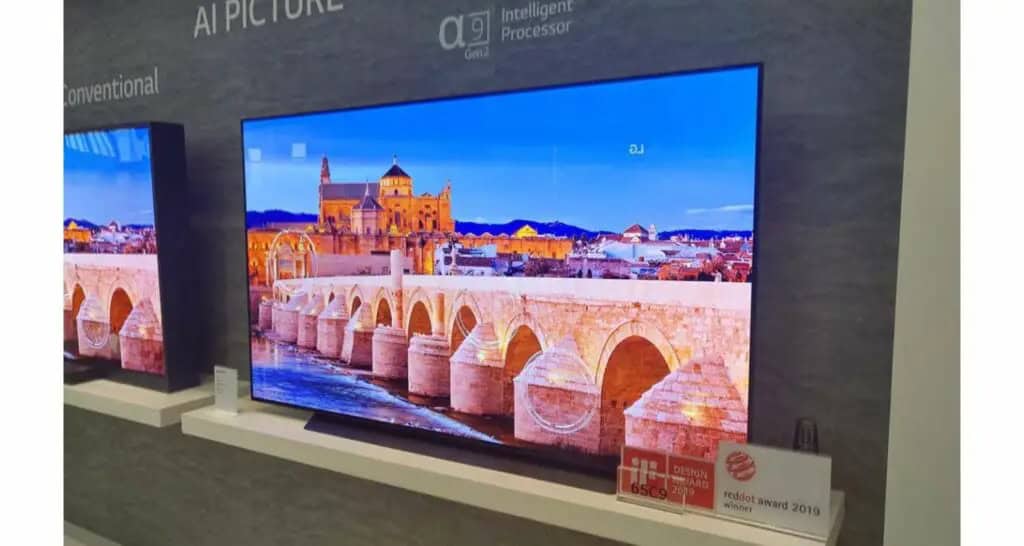 Typical scenarios include problems originating after the warranty ends or accidental damage not protected by warranties. In these cases, the customer assumes financial responsibility for the service.
While LG strives to help through out-of-warranty work, item diagnosis and repairs require payment for replacement parts consumed and employed technician hourly rates. Estimates are provided upfront so users can weigh this cost vs value. Labor and hardware prices vary based on the complexity and scarcity of components.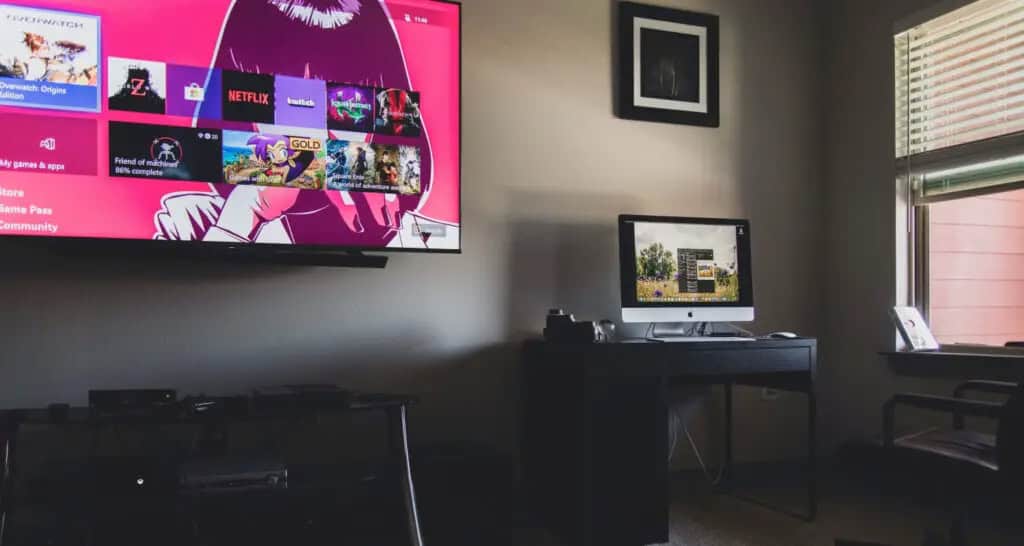 Customers seeking paid maintenance past warranty coverage provide payment via approved credit card processors before work. This allows for recovering the use of the product while understanding expenses incurred beyond LG's original quality commitments. Transparency across status types aids decision-making for maximum satisfaction.
Guidance for Service and Repair Costs
Here is a more detailed breakdown of potential LG service and repair costs:
LG covers diagnosis and all part/labor costs for in-warranty work, so customers have no expenses. Repairs are the priority to restore full use and satisfaction with covered products.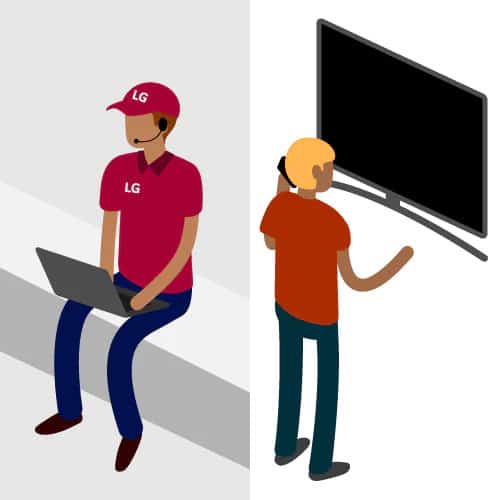 Certain out-of-pocket charges apply if a unit requires service after the warranty lapses. Typical costs include part replacements (e.g., $50-150 for TV backlights), hourly labor rates ($50-100) depending on the technician's skill and job complexity, plus standard shipping fees ($15-30) for mailed repairs.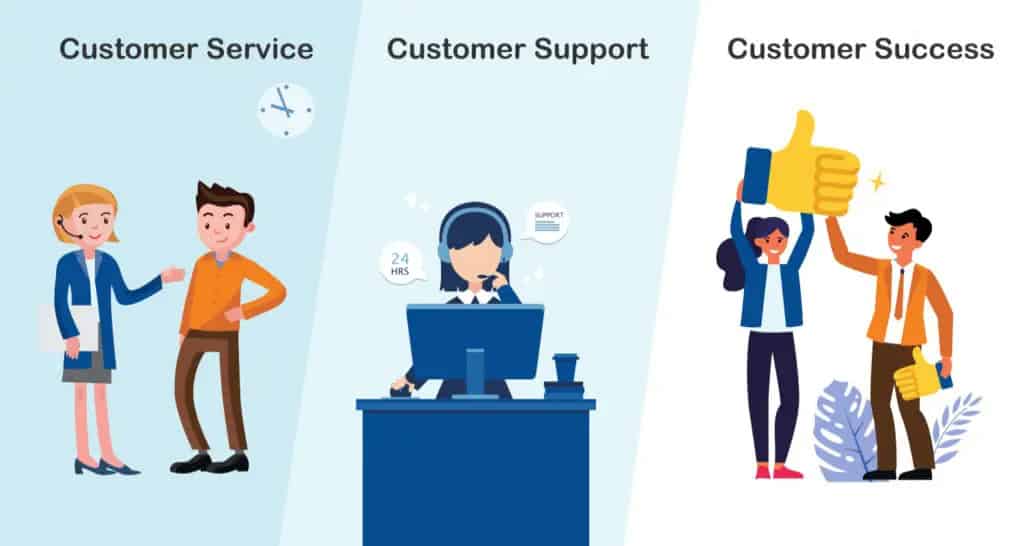 On-site repairs by a field technician also add trip/service call charges ($100-150) to account for travel time and costs. Factors like your location influence these rates.
For larger appliances, special installations command premium pricing above the base fixes. Examples include connecting gas lines ($100), moving structural walls/cabinets ($300-500), or constructing new ventilation ductwork ($150/hour). Exceptions apply if local codes necessitate extra work.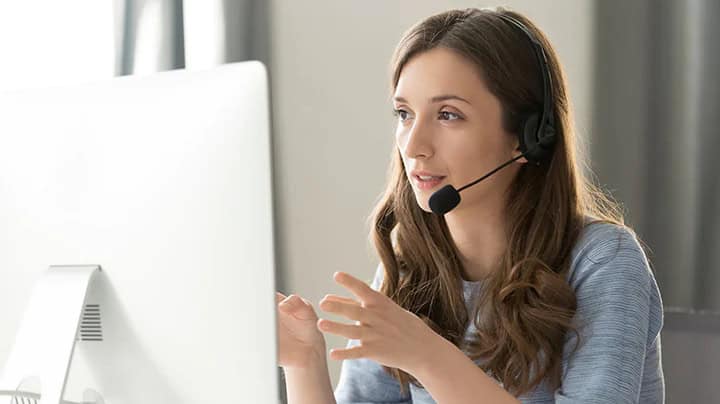 Some services have bundled flat fees to simplify costs. For example, depot repair quotes cover assessment, labor, and shipping as a single cost versus itemizing each part. Customers decide the best option.
Before running the LG TV warranty check, it is advised to check the warranty status. Knowing available coverage avoids surprises. Discuss all payment options upfront for well-informed decisions. While repair costs exceed coverage, quality help remains worth it to many when unexpected breakdowns strike. If any part needs more explanation, comment below.
See Also: How To Install And Watch JioCinema On LG Smart TV: A Guide
Part Warranty Period for LG Products
LG sets part-specific warranty periods that vary depending on the component and product category.
Here are some common examples
The basic 1-year warranty covers panels, circuitry, and mechanical parts for TVs. An additional six months cover the backlight unit, a typical early failure point.
Refrigerator/freezer warranties cover seals, gaskets, and interior/exterior surfaces for one year. Compressors receive much longer – 5-10 years – due to their cost and importance in keeping items fresh.
Washing machines protect motors and drive trains for up to 5 years. Hoses, panels, and other external pieces receive standard one year—the stainless steel drum warrants rusting for a lifetime.
Air conditioners divide warranty between refrigerant/seals (5 years), compressor (10 years), and other functional parts (1 year). Replacement filters fall outside coverage.
For smartphones, batteries typically carry 90-day warranties due to high replacement volumes. Key components inside receive 6-12 month periods.
Understanding these variations empowers customers to assess repair costs according to the failing component's coverage term. Checking with LG ensures support when required under applicable part warranties.
Tips for a Smooth Warranty Process
Here are some tips for ensuring a smooth LG warranty process
Keep your original purchase receipt and all packaging materials safe if proof of purchase is requested. Also, retain any extended warranty certificates for reference.
Bookmark the LG support homepage and check back every few months, as occasionally, service policies may change. Being informed prepares you for any updates.
Thoroughly read the full terms of your product's warranty information booklet. Understand precisely what is and isn't covered to manage any expectations of service.
Register your product as soon as possible online with LG to automate warranty verification later using serial numbers alone.
Contact customer support promptly at any sign of failure to receive priority handling over extended delays. Their goal is to satisfy customers through fast resolutions.
Adhering to these simple recommendations means quick, hassle-free solutions should warrantable issues arise and enjoying fully covered repairs.
See Also: How To Download And Use The Spectrum App On Your LG Smart TV
FAQs
Q.How do I register my LG TV warranty?
It's highly recommended to register your warranty within the first 30 days of purchase. Online at lg.com/us/register-lgproduct or mail in the warranty registration card if included in your TV's packaging. Registration ensures your purchase is on file should any service be needed within coverage period.
Q.What does the LG TV warranty cover?
LG TV warranties cover defects in materials and workmanship under normal use for a specified time frame. This means hardware failures resulting from manufacturer errors or product malfunctions, not accidental or liquid damage. Warranties replace or repair your TV at no charge if issues arise related to these covered components.
Q.How long is the LG TV warranty?
Most LG TVs carry a 1-year limited warranty. Some higher-end models may offer 2-3 years. Be sure to reference your specific TV's documentation or check your digital receipt for the warranty term length for that exact model. Coverage periods vary based on screen size and technology tiers.
Q. What does out of warranty repair cost?
If your LG TV requires service after the warranty expires, there is usually a fee for parts, labor, and shipping depending on the repair. Costs range between $100-300+ for common issues, but a diagnosis is needed first to determine. Prices depend on specific part replacements or repairs your TV needs.
Conclusion
So, this is all about the LG TV warranty Check! Understanding your LG warranty is vital to getting the most out of coverage entitlements. Regularly verifying purchase dates and warranty status keeps crucial service details handy. Reading the full terms clarifies coverage specifics upfront to avoid misunderstandings later. Registering online streamlines the repair process significantly.
With diligent record-keeping and warranty education, you'll experience minimal disruptions when relying on quality LG products for years to come. Stay informed!
Carly Earl, Guardian Australia's pic editor, was a photographer and pic editor in Sydney for 8 yrs. She worked for The Daily Telegraph and Sunday Telegraph.