You have come to the correct place if you have been looking for the best construction YouTube channels. We assure you that these channels are the best and will give you immense knowledge on construction things.
Some of the best construction YouTube channels are The Construction Channel, Fine Homebuilding, Matt Risinger, Fix This Build That, Insider Carpentry, This Old House, Dettmore 101, Odell Complete Concrete, That Tile Chick, Build with Ferguson, and Shawn Van Dyke. To know about these channels in detail keep on reading the article. 
The quantity of YouTube Channels available would be easier to handle as construction and remodeling professionals. Finding valuable material for professionals may seem daunting, given the sheer volume of building videos available to DIYers and pros. We shortened the listing by providing the finest construction YouTube channels you should follow.
Best Construction YouTube Channels: Build Like a Pro
Let's look at some of the best Construction YouTube Channels. 
See Also: 3 Good YouTube Networks For Small Channels [Indepth Review]
This Old House
It is the same one, yes. While you were a child, your parents probably watched This Old House. After 33 years of continuous manufacturing, the original home remodeling program is still strong.
It continues to be one of the most dependable home improvement brands even today. With these videos on the Channel, you will become construction pros. Check out the best construction apps for civil engineers.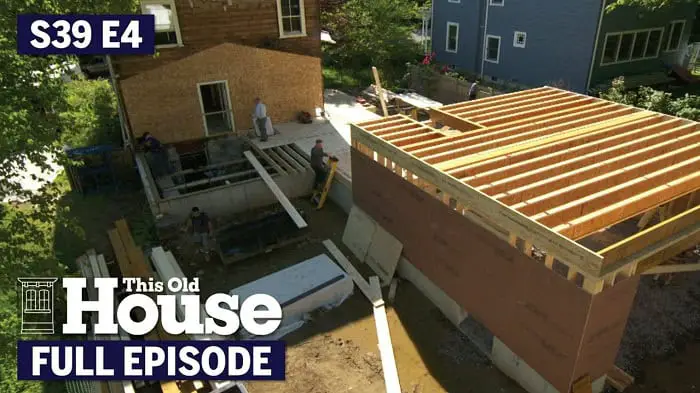 The 1.73 million customers are not dissatisfied. This Old House's point of view? Create your ideal home the correct way. And with approximately 2,300 videos offering professional guidance on equipment, goods, home repair, renovation, and inspiration, subscribing is a no-brainer.
Visit: This Old House – YouTube
Fine Homebuilding
For house builders, they might be running the most well-liked building publication in the nation, but their Channel on youtube goes much further. For experienced builders and remodelers, Fine Homebuilding covers every facet of house construction.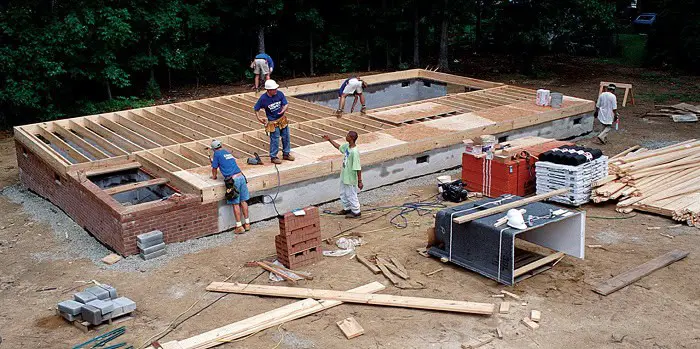 This Channel is not your typical one. Real builders and remodelers, not your typical DIYer, are the target audience for the in-depth assessments of products and tools, advanced building techniques, how-tos, or even interviews with industry professionals. This Channel has great builder videos. Click here to discover the best architectural design software
Visit: finehomebuilding – YouTube
The Construction Channel
The Construction Channel documents real-life builders' struggles and triumphs as they pursue their profession. From the beginning of a project until its conclusion, you may observe the ongoing activities and encounter milestones, difficulties, and delays.
They might not be the front-runner in subscribers with just over 22k, but the stuff they offer undoubtedly is. Their objective is to have an impact on home builders and remodelers, advance the building industry, and motivate future generations. This construction YouTube channel is a must-watch. 
Visit: The Construction Channel
See Also: 13 Awesome House Building Games For This Winter Vacation
Matt Risinger
The Build Show's rising star host, Matt Risinger, has plenty of wise counsel to share and has amassed 901k subscribers on YouTube, which is no minor accomplishment.
Owner of Risinger Homes in Austin, TX, Matt has an amazing resume that will motivate any remodeler or builder. Matt's YouTube channel's main topics are the greatest building and renovation techniques, genuine artistry, and construction science.
He provides expert advice on youtube construction videos that any tradesperson, builder, or remodeler would value. It would be a good idea to subscribe to this YouTube channel.
Visit: Matt Risinger
Fix This Build That
The founder of the Repair This Build That YouTube channel, Brad Rodriguez, has a motivational tale about his early days as a DIY enthusiast who wants to improve people's lives.
And his content is valuable because he has over 1.27 million subscribers! His videos are simple to understand and follow, yet he covers a lot of basic adjustments and carpentry.
Hence, whether you are a novice or an experienced professional in building, Brad has the advice to give from a unique and amusing perspective. 
Visit: Fix This Build That
Insider Carpentry
A professional trim carpenter with over 124K followers and more than fifteen million views, Spencer Lewis owns a YouTube channel. And it's not your typical DIY Channel. It is jam-packed with expert guidance and trustworthy insider recommendations for business professionals.
Spencer addresses topics including installing coffered ceiling containers, manufacturing oval window casings, building stairs, and even tool evaluations. This Channel is of the best home renovation youtube channels. 
Real professionals who want to improve their quality, expertise, and efficiency in trimming carpentry should subscribe to Inside Carpentry.
Visit: Insider Carpentry
Dettmore 101
Carpenter and general contractor Zachary Dettmore has an advantage because of his background in the building sector. Reviews of tools and products on Zachary's YouTube channel Earn $ or Cost $ will help you avoid wasting time, money, and problems in the long run.
He analyzes the benefits and drawbacks while offering a genuine perspective from the general contractor who has utilized the goods and equipment. Zachary cuts through the clutter with his ideas and analogies, which are accurate. It is one of the rising youtube channels. 
This is the #1 choice for the greatest product review website for home builders and renovators. Also, with nearly 1.5 million views, it's undoubtedly a professional fan favorite. 
Visit: Dettmore 101
Odell Complete Concrete
This is one of the best construction YouTube channels. Every builder or remodeler may learn from Odell Complete Concrete's YouTube channel about the equipment and methods a top-tier concrete business employs.
An authority in the area, David Odell, guides you through every step from building and constructing a structure to a reasonably simple garage makeover. In each session, he brings you to genuine project sites and discusses issues that contractors may face.
Although David's films are lengthier than usual, they may save you both time and cash on your work site because of how comprehensive and up-to-date the material is. Thus, you should watch this Channel to improve your concrete skills.
Visit: Odell Complete Concrete
That Tile Chick
The Tile Chick is Schannon Yodice, who left her 9–5 corporate job in August 2020 and has since succeeded as a tile setter and business owner. Her knowledge may be less seasoned, but she is not.
You get an "ah-ha" moment after watching each video, and even with recordings that are only 30 seconds long, you could decide to alter your tile-laying technique.
Thousands of people have viewed Schannon's films on her YouTube channel, which range from plumbing to preparing subfloors for tiling to installing waterproof foam boards. Schannon is a superb tiler and an advocate for going into the crafts; you must watch her. Schannon has one of the best construction YouTube channels.
Visit: That Tile Chick
Build with Ferguson
Despite being a shop, Build.com with Ferguson posts a wealth of inspiring material that includes home trends, product highlights, and a variety of series.
The Or favorites are "Build by Design," in which a design expert gets to walk through genuine designs and describes the trend lines and highlights, and "Glad You Asked," which also reviews goods you could consider employing in your building construction or remodel, and "Collaboration," where you can see actual spaces that incorporate some of the Build.com inspiration.
The nicest thing is that most items include a buyer guide in the description. Hence, this is a terrific channel for contractors who wish to enhance their design abilities.
Visit: Build with Ferguson
Shawn Van Dyke
Shawn Van Dyke has several years of experience in the building sector as a professional engineer, contractor, constructor, and developer.
He runs the Built to Build School, which enables you to delve deeply into your construction business and increase profitability, and he is a Brand Ambassador for Fine Homebuilding Magazine. Also, even though the School is a paid service, his Channel on YouTube is chock-full of free tips and useful information to boost your revenue.
How to price a building job and where your earnings should go are just a few topics Shawn covers. Also, he conducts business-related interviews with other specialists in the sector. Most importantly, though, you'll discover that after watching his Channel, you're motivated and prepared to perform at your peak in the workplace. 
Visit: Shawn Van Dyke
FAQs
What four different styles of building construction are there?
Some build homes, businesses, and other industrial and heavy civil structures.
Which key in construction holds the most significance?
The key to effective project management in the construction industry is thorough and strategic planning. Planning will be necessary more often, the more complicated the project. In addition to maximizing efficiency, a well-planned project offers a detailed road map for finishing the job on time and under budget.
Which aspects of a structure are different?
The fundamental construction materials are the foundations, flooring, wall, beams, pillars, roofs, stairs, etc. The function of these components is to support, enclose, and safeguard the building structure.
What factors determine a building project's success?
When a project is finished on schedule, within budget, and to everyone's satisfaction, it is deemed a success. Success is also described as achieving results that are much better than those that are typical or expected in terms of Cost, time, quality, and safety.
See Also: 6 Best YouTube Fishing Channels | Top Picks Of 2023
Conclusion
It could be enjoyable to spend hours watching interesting videos of puppies on YouTube. But being time-wise is important in business, so look at the top 10 YouTube channels we've selected here. They combine interest, amusement, and instruction.
Each one's material was carefully examined and hand-selected. Every Channel offers a distinct viewpoint or set of abilities that may assist you in everything from tool evaluations to managing your business. You can watch any time you have the time because they are all readily available from your desktop, phone, or tablet. We hope you liked the list of best construction YouTube channels. 
See Also: Best Photography Channels On YouTube You Must Follow Today
Carly Earl, Guardian Australia's pic editor, was a photographer and pic editor in Sydney for 8 yrs. She worked for The Daily Telegraph and Sunday Telegraph.