Three options exist for storing cryptocurrency: a wallet, a vault, and an exchange. In these three options, many times, most people ask what is a Crypto Vault. All three have unique uses and deserve their own space, but for a novice Crypto user, the options may be too many. Hence, for them, have a wallet on platforms like BitiCodes might be the best bet.
What is a Crypto Vault- Crypto vaults are a type of cryptocurrency storage that gives digital wallets an extra layer of protection, guaranteeing that assets like Bitcoins are safe. The statement- If you don't owe the cryptocurrency's private keys, you don't owe the cryptocurrency. You do not own your coins; that much is true. 
You give up control of your cryptocurrency when you handle it through a broker or exchange. In this article, we go through the advantages of crypto vaults and how to choose the best provider. In addition, there are several factors to consider while knowing what a Crypto Vault is and whether it is beneficial.
See Also: What Are Private Cryptocurrencies | Everything You Need To Know
How Crypto Vaults Function
To increase the security of cryptocurrencies, crypto vaults are a good safety service that implements a withdrawal delay & approval procedure. Compared to standard crypto wallets, crypto vaults give an extra layer of security by notifying owners of proposed transactions and requiring their approval before payments.
Individual vaults provide additional restrictions like transaction limitations. It's as simple as paying a wallet to add cryptocurrency to your vault. Either give a sender your specific vault address or send money straight from your wallet to the vault. However, removing funds from a vault is more challenging by design.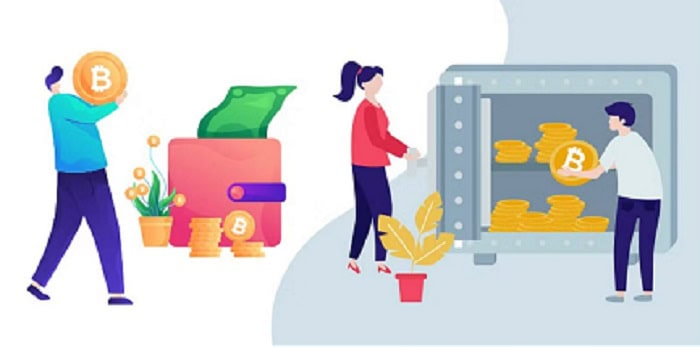 We will send an email confirmation to both your primary and backup emails once you request a withdrawal. The transaction needs to approve (usually within 24 hours). After approval, it takes an extra 48 hours before the money is withdrawn, giving the vault owner an additional security "firebreak," during which they can revoke the withdrawal.
Vault owners can also choose to terminate a transaction during the delay period. Crypto vaults would be used to store a variety of cryptocurrencies, with Bitcoin and Ethereum being the most popular ones. Vaults are an excellent choice for traders who do not need instant access to their Bitcoin or altcoins and do not need it for extended periods. They prohibit tokens from being immediately withdrawn.
See Also: The Basics about Cryptocurrency | CTS – SUNY Oswego
Wallets Vs. Vaults For Cryptocurrency
You can send money like Bitcoin from crypto vaults, just like in a wallet. With a crypto wallet, however, the money is only available if private information is shared with someone. Because vaults are not network-connected, even if the account that links a given vault to a particular set of funds is compromised, the funds themselves are still protected.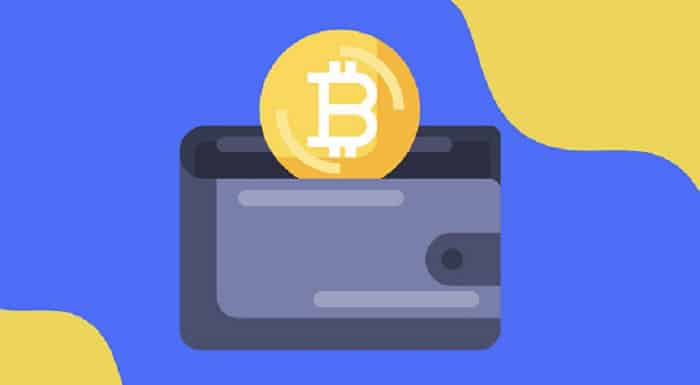 Although wallets are frequently used as a more secure solution to store Bitcoin and other cryptocurrencies, owners will lose their money if the personal key is lost. For those unsure of their ability to maintain a USB-based wallet, crypto vaults may be a better option.
Bitcoin Vault Vs. Cryptocurrency Vaults
While Bitcoin Vault (BTCV) would be a high-security cryptocurrency that depends on mining, crypto vaults are a safe storage option that offers an extra layer of security compared to wallets. Similar to the transaction discharge cycle permitted using vaults, Bitcoin Vault uses a 3-key security method to revert transactions within 24 hours and offer better asset protection.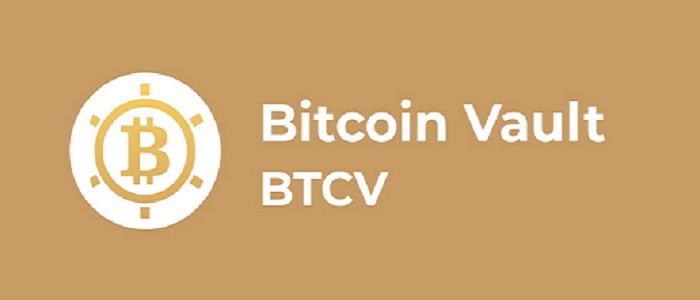 While pricing charts show that the value of BTCV related to the US dollar has decreased dramatically over the past year, Bitcoin Vault initially had rapid growth and now ranks poorly in market capitalization.
See Also: 7 Best Graphics Cards For Mining Ethereum [Top Picks]
Advantages Of Crypto Vaults
After knowing what is a Crypto Vault, it's time to learn about the advantages of Crypto Vaults.
Due to the approval procedure and ability to reverse transactions, crypto vaults are much more secure than crypto wallets.
Crypto vaults are an excellent choice for investors wishing to hold onto Bitcoin and other cryptocurrencies for a long time because the withdrawal delay eliminates the potential of making hasty trading decisions.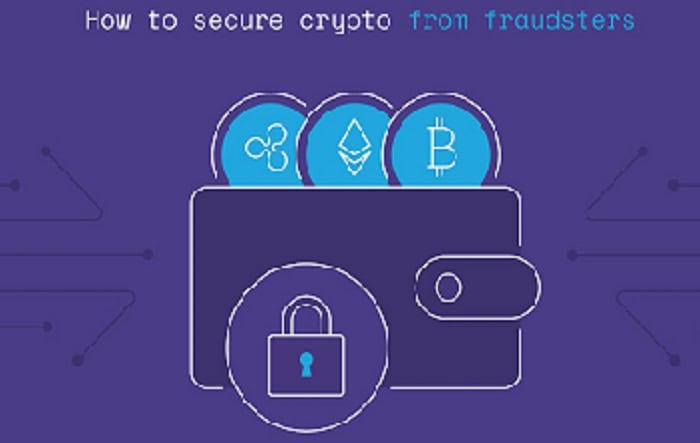 Vault owners may cancel transactions during the waiting period.

Multiple-step authentication makes it considerably more difficult for hackers to access money.
Comparing Crypto Vaults
There are several factors to consider while choosing the best crypto vaults.
Fees
Like those on Coinbase & Bitcoin Suisse, the vaults frequently carry no costs.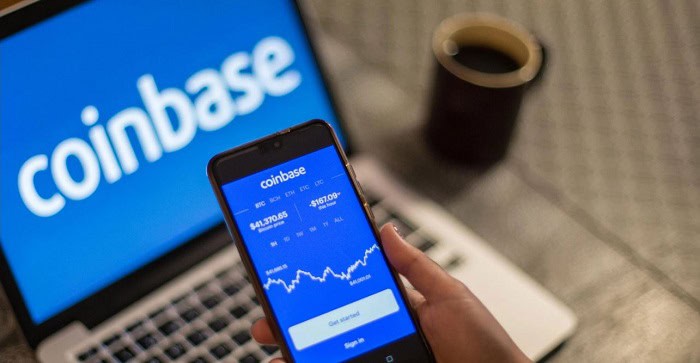 However, there are recurring fees when buying cryptocurrency before depositing it in the vault. The amount of these fees are fixed.
Registration
To create a vault with Crypto, no additional registration is needed. Check the nations that are permitted as customers.
Security
To make money more secure, each vault operator will have a distinct permission procedure. You should pay attention to the approval process and the withdrawal delay period.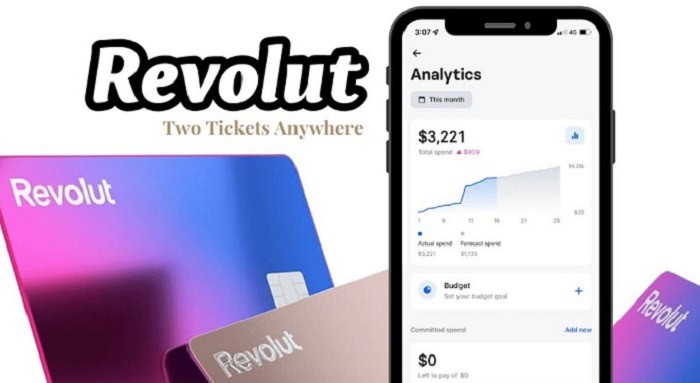 Although some providers, like the bank Revolut, offer a "vault" service that enables users to save small sums using cryptocurrencies. However, it is not an actual crypto vault because it needs a secure crypto vault network.
Accessibility 
Depending upon that crypto vault host, access restrictions and availability may change. There is a 48-hour withdrawal wait with Coinbase. This starts after an email withdrawal request and confirmation.
See Also: 6 Best Cybersecurity Youtube Channels – Complete List
About Bitcoin Wallet 
"SaMpLe1rPe34nu5hbn3rx6pj4", as an illustration. A bitcoin is a unique coin (as well as any other element of any cryptocurrency). They keep these tokens in a digital record called the Blockchain, which is encrypted and constantly updated across all associated devices. They identify each gadget with a unique Bitcoin address (public key). Some of them possess multiples.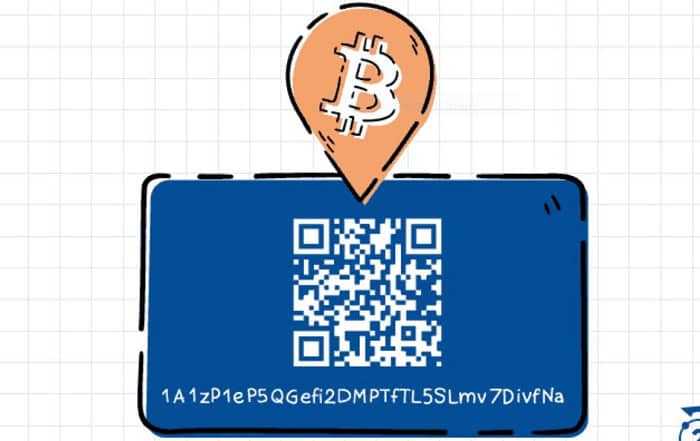 A Bitcoin wallet is a distinctive Blockchain address that indicates how many coins (and which ones) a particular user holds. Everyone can see it, but you must decrypt it to view it & move the Bitcoins elsewhere.
FAQs
What is Crypto Vault known for?
A cryptocurrency storage option known as a 'crypto vault' requires a transaction approval process & does not provide instant cash withdrawal. This offers more security than conventional crypto wallets.
What is the role of the delay period in Crypto Vault?
A delay period permits the cancellation of transactions while preventing the immediate withdrawal of funds.
What sets Crypto Vaults apart from the Bitcoin Vault?
Unlike Bitcoin Vault, a cryptocurrency itself, crypto vaults offer secure storage for cryptocurrencies. Similar to vaults, BTCV permits transaction reversal within a set time frame.
What benefits do Crypto Vaults offer?
Vaults' approval procedure makes them more secure than cryptocurrency wallets. Vaults are a suitable choice for long-term investors in Bitcoin & other cryptocurrencies due to the withdrawal delay.
Last Words
Crypto vaults offer higher protection for storing Bitcoin and other cryptocurrencies. Assets are safer as a result but are also harder to access. In the end, crypto vaults provide a useful additional method of asset protection. This article has all the crucial information related to a Crypto Vault.
See Also: History Of Cryptocurrencies | Everything That You Should Know
Freelancer Michael Franco writes about the serious and silly sides of science and technology for CNET and other pixel and paper pubs. He's kept his fingers on the keyboard while owning a B&B in Amish country, managing an eco-resort in the Caribbean, sweating in Singapore, and rehydrating (with beer, of course) in Prague.