This article is about how to disconnect someone from wifi. It may be that your wifi security has been breached if it has slowed to a crawl or if you've noticed extra costs for exceeding your data allowance on your monthly bill. Someone within range of your wifi could be sapping your bandwidth and using valuable data in front of your eyes.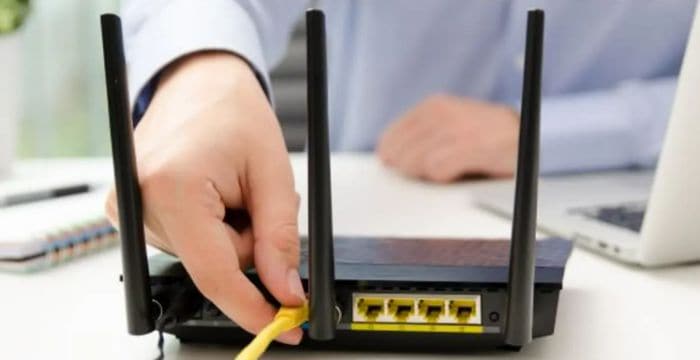 How can we stop this awful crime and kick those internet scroungers out? In this essay, We will outline what to watch out for, discuss the dangers associated with accessing wifi hotspots, and explain how to disconnect someone from wifi.
Your home or office wifi is overloaded by too many users, which causes slow internet and ongoing latency. Each device has a technique for how disconnecting someone from wifi. Find out why and how to ban users from your wifi key network.
See Also: Ways To Fix "Wifi Doesn't Have A Valid IP Configuration" Issue
How To Disconnect Someone From Wifi
Some of the methods to remove people off your wifi are-
Change Your Wifi Password
Updating your wifi network's password on your router, it's the quickest and safest approach. Your wifi network will be forcibly terminated from all devices. Without your new password, no one else will be able to connect. And you are kicking devices off wifi.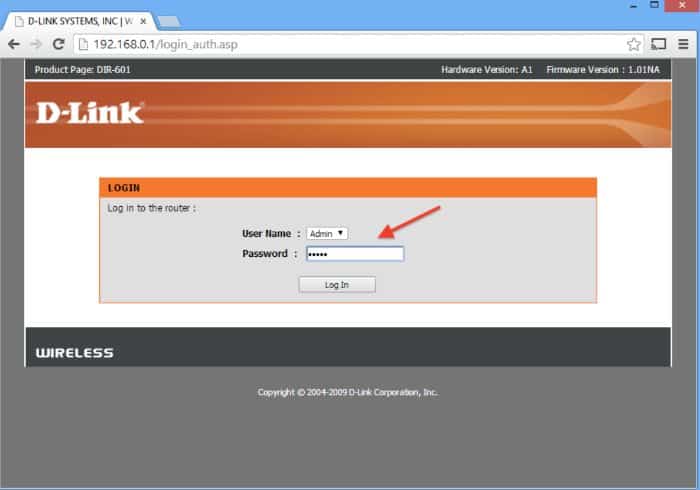 Let's face it. It won't be easy to reconnect your gadgets if you have several of them. It's also the only tried-and-true approach, though. Even if you restrict a device from reconnecting to your network, someone who knows your wifi password may still be able to connect to another device. Want to understand how to disconnect laptop from keyborad? What are you waiting for just pop here and read the article!
You must log in to your router's configuration settings to change the wifi password, often found on a web interface. 

While doing it, you can also alter the wifi network's name. We've got instructions on how to access your router's web interface. 

You can also look up the manufacturer's manual and official instructions online by entering the name of your router and its model number in a web search engine. 

Check the router's options for a "Wireless" or "wifi" section.
All of this is presuming your router has a password on it! Set a strong passphrase, and secure encryption should be enabled (WPA2) to take people off your wifi. Your wifi network is available to all users so that anyone can join it.
Check out: How To Fix Firestick Stuck In Boot Loop Error [Solved]
Configure Your Router To Filter MAC Addresses
Access control capabilities on routers let you control which devices are allowed to connect. The MAC address of every wireless device is distinctive. Some routers allow you to block connections from devices with a MAC address. So how to disconnect someone from wifi?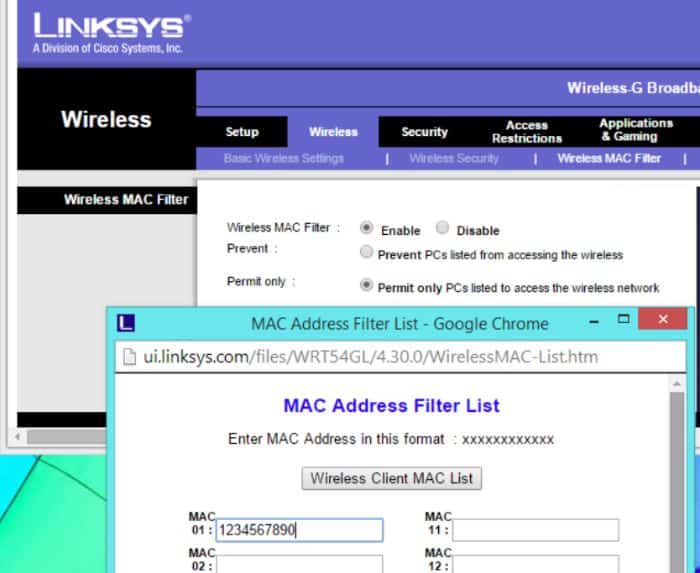 You may establish an allowlist of approved devices on some routers to prohibit incoming connections.

Even some routers do not have this feature. It may be usable, but it's not completely secure. 

If they had access to your wifi passphrase, someone could modify their device's MAC address to match an authorized one and join your wifi network in its place. 

It doesn't seem ideal, but even if no one does, you'll have to manually enter MAC addresses when joining new devices, or an attacker will be able to connect at any moment. 

We strongly advise against implementing MAC address filtering due to all of these factors.

However, if you only need to turn a gadget off temporarily—perhaps your kids' device—and you don't care if they manage to get around the block, this would be a decent solution.

You'll need to delve into its settings to find out if your WI-Fi router even supports something like this. 

For instance, this is referred to as the "wireless card access list" on some Netgear routers. 
The access control option on other Netgear routers, such as the Nighthawk, only restricts access to the internet; prohibited devices can still connect to wifi but cannot access the internet. You can "pause" a device's internet connection using a Google wifi router, but this won't disconnect it from the network for how to remove devices from wifi. Wanted to know why Mac keeps disconnecting from Wifi? Click here!
See Also: 11 WiFi Hack Apps For iPhone You Need To Know About
Start By Using A Guest Network
How to disconnect someone from wifi? You could never allow visitors access to your primary network. A different access network is the guest network. Therefore, you might have a network called "Home Base" and another called "Home Base – Guest," for instance. Setting up a guest wifi network on your router can greatly simplify granting a visitor access to your wifi network.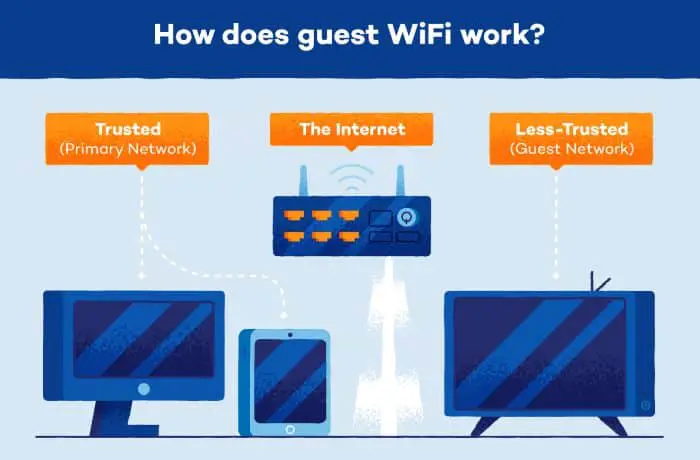 Many routers have this feature. In their settings, they may refer to it as a "guest network" or "guest access." 

A completely different password might be used for your guest network.

You can change the guest network password if necessary rather than changing your principal network password and turning off your own devices.

It is frequently possible to "isolate" guest networks from your primary network. 

You'll need to investigate its settings to determine if your router has a "guest network" capability. Access control lists are less prevalent than guest networks, though.
Check out: Can You Play PS3 Games On PS5? | Simple Guide
FAQs
How do you disconnect people from the wifi network?
A strict binding policy is another way to remove someone from your wifi network. You can employ stringent binding by setting up your router so that users can join your wifi network only if their MAC address is listed in an allowlist of users you have authorized.
< h3> Without switching routers, can I block someone from using my wifi?
Without changing your wifi, you may undoubtedly kick some off. It can be accomplished by adding that device's MAC address to the router's blocklist.
< h3>How can I prevent unauthorized wifi users?
Select Wireless, then select MAC Filter. After noting down the MAC address, click Add, type, or paste it. After that, Click on Deny option. You can prohibit any unauthorized wifi users from using this technique.
< h3> How can I disable a MAC address on my wifi?
Enter the router's IP address to see the settings, then sign in with your username and password. Select Wireless, then select MAC Filter. After noting down the MAC address, click Add, type, or paste it. Then select the Deny option.
< h3> How do I use a computer to disconnect users from wifi?
On a Windows PC, you can use a specialized tool called Netcut to disconnect users from wifi. Searches the network automatically, discovers new connections, and lets you block an unwanted user. Despite being a 2007 release, the program runs smoothly on all Windows systems.
Check also: 9 Best Article Writing Software for Buddying Writers & Hobbyists
Conclusion
There you have it, then. We provided in-depth instructions on "how to ban those connecting to your wifi" in our article. These were a few methods for how to disconnect someone from wifi. The best option is to use specialized applications like Jam wifi password for Mac or Netcut for Windows and Android. Scan the network and use screens to check it. 
At the same time, we suggest you frequently switch your wifi password to one that is more complicated. It's ordinary yet easy and dependable to jot down the combination on a piece of paper and keep it in a hidden location to avoid accidentally forgetting it. Giving unauthorized people access to a wireless connection's password is not something we advise. More individuals may eventually learn about it, so you'll have to change it.
See Also: 7 Best Wi-Fi Analyzer Apps For IPhone | Download Right Now In 2023
Freelancer Michael Franco writes about the serious and silly sides of science and technology for CNET and other pixel and paper pubs.