Having messenger chat heads not working is annoying. But how to fix messenger chat heads not working? Just keep reading to learn how to fix the messenger chat heads not working.
If you're having trouble with chat heads not working on your Messenger app, you can try a few things to fix the issue. To fix Chat Heads not showing on Messenger: Enable Chat Heads in settings, ensure necessary permissions, restart the device, update Messenger, clear the app cache, and reinstall if needed.
In this article, we will help you troubleshoot the problems of chat heads not working, so if you want to know how to fix messenger chat heads not working, make sure to read till the end.
See Also: How To View Hidden Messages On Facebook Messenger?
What is a Facebook Messenger?
Facebook created the chat program known as Facebook Messenger. It enables users to communicate images, videos, and multimedia information and send and receive text messages. The software allows users to make voice and video calls.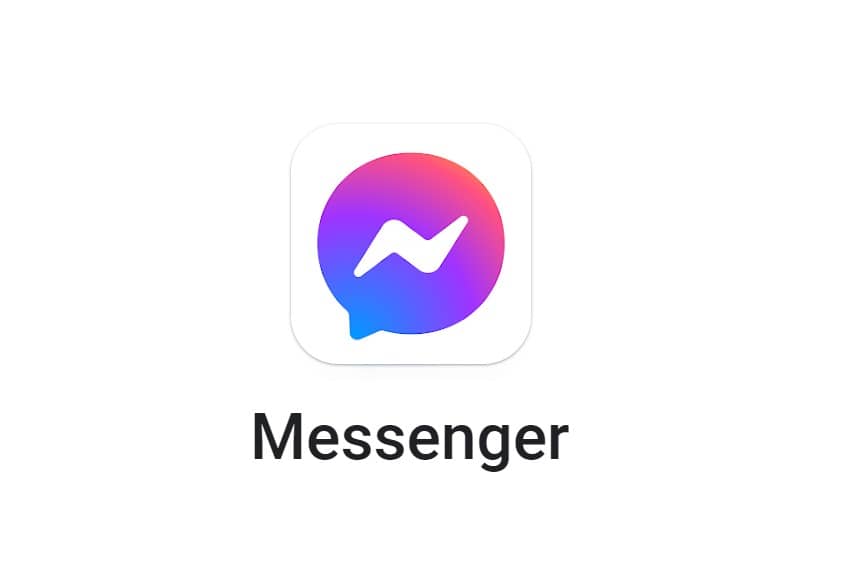 After it was first incorporated into the main Facebook app and made a distinct one, the software offers group conversations and includes various features, including playing games and making payments.
See Also: How To Know If Someone Ignores You On Messenger | Complete Guide
What is a Messenger Chat Bubble?
Check the messenger bubble if your Facebook messenger chat heads are not working. A messenger chat bubble is a feature that is in many messaging applications. It is a visual representation of a conversation that shows the message exchange between two or more users. The chat bubble typically displays the user's name, profile picture, and the message they have sent.
It is also often color-coded, with your own messages appearing in one color and the other user's messages appearing in another. Chat bubbles are used to make conversations easier to follow and are an important part of the messaging experience. In addition, chat bubbles can add fun elements to the conversation, such as emojis, stickers, and GIFs.
How to fix Messenger Chat Heads not working?
When messenger chat heads are not working, it can be frustrating as it prevents you from easily accessing your messages and having conversations while multitasking on your device.
The first step is to ensure Facebook Messenger is up to date and installed on your device. Updates to the app can sometimes fix issues or malfunctions. Open the App Store on your iPhone or the Play Store on your Android smartphone to check for updates. Then, see whether a newer version of the messenger can be downloaded.
Try wiping the messaging app's cache and data to see if it fixes the problem. By clearing the cache, you can enhance the speed of the program and save space. To do this on an iPhone, navigate to the messenger settings, choose "Storage and Data," and then pick "Clear Data." On an Android smartphone, open the settings menu, pick "Apps," look for the Facebook Messenger app, click "Storage," and then select "Clear Data." Remember that clearing your data will remove your conversation history.

Restarting your device is another alternative. Sometimes all that's necessary to fix momentary faults, or malfunctions prevents the messenger conversation heads from functioning correctly. There could be a problem with your smartphone or the messaging program itself if none of these fixes the problem. For more help in this situation, contact Facebook support. They can diagnose the issue and provide more detailed instructions on resolving it. Click here to check how to change the name of a Facebook group easily.

What should I do if messenger chat heads are not working with Android?
If chat heads aren't functioning on your Android smartphone, you can try the following:
Check for updates: Make sure the Facebook Messenger app is loaded on your device in the most recent version.
Look for any more applications that could be conflicting: You should try removing any programs you believe are interfering with chat heads, as certain apps cause issues.
Try removing the app and installing it again: If there is an issue with the installation, this may be helpful.
Verify whether your phone is rooted: The chat heads function is often deactivated if your phone is rooted.
After trying everything listed above and your chat heads are still not functioning, it could be a good idea to contact Facebook customer service or register a bug to receive additional assistance.
See Also: How To Download All Photos From Facebook? [2023]
FAQs
Why don't the IM chat heads show iPhones?
The chat heads in Messenger design is to display profile pictures of your contacts, not images of their devices. Chat heads are meant to identify and communicate with your contacts easily, and they intend to personalize the experience by displaying your contacts' profile pictures.. This feature is only available on Android devices, as iOS does not support the same technology. For example, on an iPhone, you can add a contact's profile picture to your contacts list, but it will not appear as a chat head in Messenger.
How can I download Chat Heads to my iPhone?
You must use the messenger software on your iPhone for conversation heads to show. This can be a result of limitations set by iPhone maker Apple. Receiving conversation heads when using the messenger app on an iPhone is less useful because you are already using the app and can always know when there are new messages and replies.
Why don't my chat heads appear?
There are several potential causes for the chat head not to appear, including installation issues, app conflicts, and issues with your device.
How do I reposition the conversation head on the screen?
By pressing and holding the chat head and dragging it to the appropriate area on the screen, you may move the chat head around.
Conclusion
Now, If somebody tells you that his messenger chat heads are not working, you can easily say that fixing messenger chat is easy with this guide! We've all been there, sitting in a conversation in Facebook Messenger and wanting to reply to another message in the same chat quickly. Still, we hope this article has given you some informational content for your persisting issue.
See Also: Top 7 Free Facebook Proxy Sites for You to Use in 2023
Freelancer Michael Franco writes about the serious and silly sides of science and technology for CNET and other pixel and paper pubs.