In this engaged life, a moment of chuckle maintains mental health. Some best youtube comedy channels will force you to giggle more effectively. Let's explore the world full of the best comedy channels on YouTube.
The best comedy youtube channels are; Liza Koshy, Shane Dawson, Cody Co,Rhett and link, and Jon Lajoie.We will see the content of all these Youtube channels in detail.
We have discovered these wonderstruck channels for you. We will explore each comedy Youtube channel and its specialty.  Check out some really nice graphic design business ideas.
See Also: Best Coding Channels on YouTube
Top 5 Best Comedy Channels on YouTube
Let's explore the mystical gems on youtube that will add a pinch of laughing flavor to your life. The comedy channels on youtube are; 
Liza Koshy
Ever wondered how one person portrays multiple roles; is this possible? She is the best content creator with the best video editing strategies.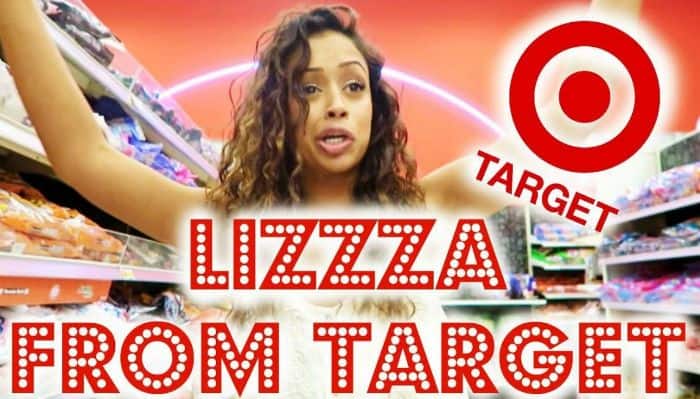 Let's explore her channel;
From making humorous future prediction videos to creating a funny talk show with her imagined younger self, she plays all these characters and shows them in one video. 

She sets up a family stage by portraying the characters of her younger and future self, and she demonstrates all these characters in one video; she creates a story of daily life with her touch of humor. 

Liza Koshy

would be the

best comedy channel on YouTube

, not only due to light entertainment videos but also because you can glance at a powerful interview of amazing personalities; the one I enjoyed the most was Barack Obama's interview. These interviews will reveal all secrets with a touch of fun. 

She also unveils her thrilling personal experiences through the playlist Other channels like me. 

You will connect your daily life with her videos and uncover her epic acts through her channel. 
See Also: Top 10 Best Youtube Channels For Web Development In 2023
Shane Dawson
To experience the amalgamation of jokes and acting of several characters, his own created characters, then take a sneak peek of his channel and enjoy life's journey with these rib-tickling shows.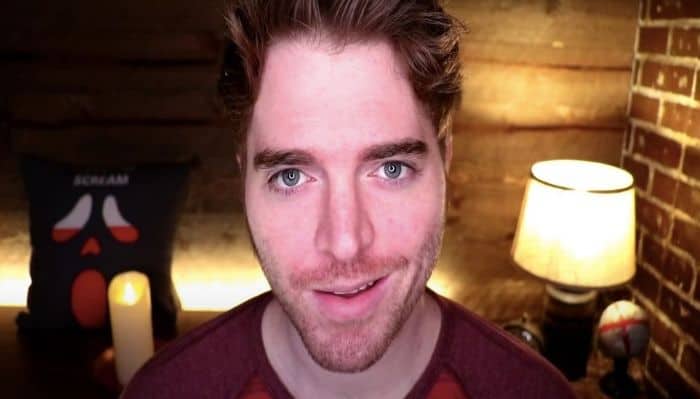 Let's give light to her Youtube channel; 
He illustrates the different funny and mischievous storylines with playful characters, which adds value through humorous acting to this short film. 

He has several adventurous, mystical, and joyous videos on his bucket list of his content, and this will take you on the ride of a difficult journey.

With his breathtaking series of The Haunting of Shane Dawson, He creates some fusion videos interconnected with horror and comedy. 

He has some interesting concepts with which you can travel to the lavish world of Jeffree Star. In this series, he has created several videos to give you insights into their world. 

She will also show you popular shows, such as KBC, crime petrol, and many such programs, in a funny way.  

He also creates funny prank videos. Refer to these

websites

; they will teach you the art of pranking. Read this article to know more.

Take a sneak peek at his videos to experience the different exciting stories and catch a glimpse of various daily affairs funnily.  
See Also: The 8 Best Ever Funny Faces Apps For Android | 2023
Cody Co
A man with a comical approach to acting, his cute and funny gestures will amaze you and surely take you to the magical world of the ironic and amusing path. Read this article to know the best Spanish channel on Youtube.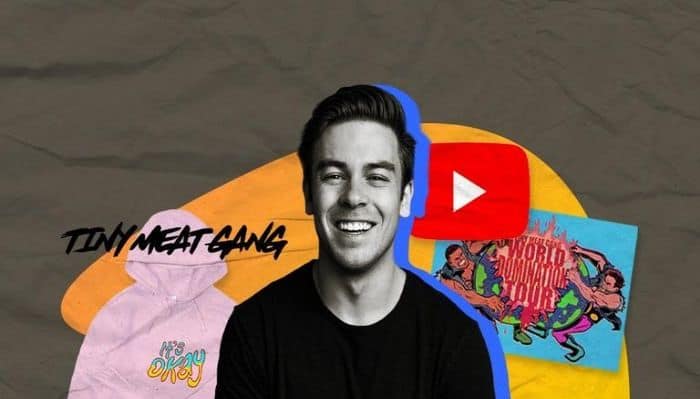 Here on this channel, you can experience the following content; 
From a funny dating show to the small fights in houses, he showcases all these things distinctively and hilariously.

Explore the hilarious 5-minute art and go on the musical journey to create music.

Discover various funny playlists of his videos, and there is a glimpse of the best storyline and funny acting with joyous expressions. 

To add a flavor of fun to your life, you can refer to the

best virtual theatre games

; take a glimpse of this article to explore more. 
See Also: Movie Apps For IOS | 10 Best Apps To Download [2023]
Jon Lajoie
Jon Lajoie started his journey by doing nothing, explored the humorous and silly world, and started his comedy youtube channel. His channel is one of the best comedy channels on youtube, where you can relate to each joke and how he represents each play. Now he is Youtuber and a music artist. Check Out the best travel channels here.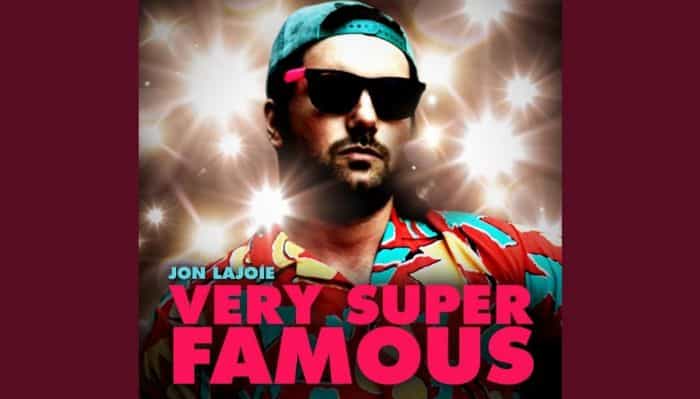 Let's explore the channel; 
Here you can glimpse the trilogy-related videos in which you can see his funny moments and his character of playboy as a rapper. She creates videos based on commercials, and he adds his different characters to keep these videos more fascinating. 

Despite comedy videos, you can also catch sight of the most pleasing music albums in which he has given his voice. 

 Explore his channel and enjoy various funny videos; he has created content

aiming

to give light to life events and the best and most powerful storyline.
Visit: 8 Ways To Search Background Audio Of A YouTube Video
Rhett and Link
From holding hands with each other since childhood and have kept this bond alive, Rhett and Link are the setting true examples of friendship. On this youtube channel, you can experience a bucket full of videos relative; to standup comedy shows, mythical road trips, and Roast videos. Both are humorous people who play a trick of comedy jokes with immense power and confidence in their voices.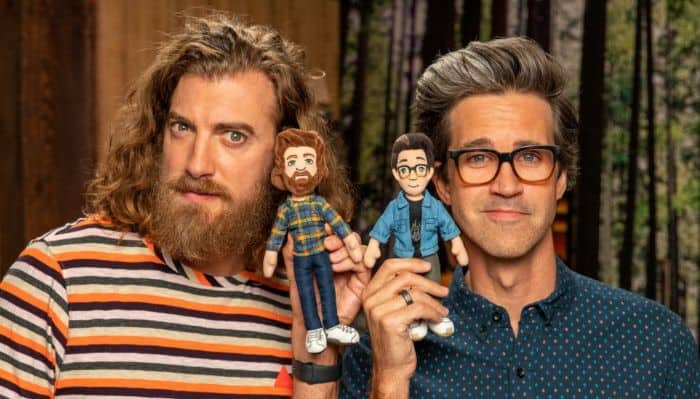 Let's take a look at how this channel is the best youtube comedy channel;
Look at the standup comedy videos; you can see the humourous talk on the strong points of society. Their gestures and best comic timing have stolen millions of people's hearts. 

In the New videos section, they both create mischievous videos, but with his touch of sparkling eyes, comical voice, and the roaring sound of his heart so the audience can laugh more effectively. 

In the holiday playlist, you can travel with them and see them doing funny things on Christmas; they celebrate this festival by becoming Santa Claus and doing Jingle bells in the funniest ways.

Enjoy all these best comedy channels on youtube.
See Also: Online Video Watching Apps For Android Phones | 2023
FAQ'S 
Which is the most preferred content on YouTube?
YouTube's most popular videos include the following content type: Some humorous comedy videos, Shopping videos, Unboxing secret celebrity talks, Educational content.
Which channel is growing on YouTube?
Addicted A1 is rapidly reaching people with its quality content creation tactics. They showcase various funny and gaming videos.
Which are the famous female Youtubers?
These are the best famous female Youtubers: SSSniperWolf, Yuya, Jenna Marbles, Liza Koshy
Which are the best YouTube comedy channels?
We have seen some best comedy channels on YouTube in this context. A few other best YouTube channels for comedy are: Carry Minati, JKk Entertainment, Khandeshi Movies, Round2hell, BB ki Vines, Triggered Insaan, Harsh Baniwal.
Conclusion
Summarizing the article, we have seen the best content of the best comedy channels on YouTube. You can explore these channels and can enjoy the best time for giggles. These channels not only focus on comedy, but through their humourous content. They are also trying to teach strong messages to people. Try to grasp that hidden message behind each video. The most common thing we observed from these channels is they make videos that you will be able to relate to your life; after relating to these videos, you will surely laugh more effectively.
See Also: Best Entrepreneur YouTube Channels
Lead Photographer, Lead Advice Editor for @CNET in Europe. Love: the outdoors, music, food, snowboarding, animals, beer, coffee, lists. Personal views.