We have highlighted the DU Speed Booster review in this article. These apps are made to improve a device's performance by clearing cached memory, removing unnecessary data, and controlling storage.
With the help of the optimization program DU Speed Booster, you can speed up the processing of your Android device and purge the internal memory of files that serve no purpose other than to take up space. Some features include the accelerator, garbage cleaner, app manager, gaming booster, security, and power saver.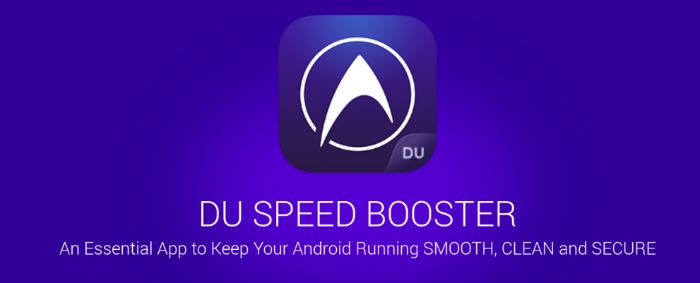 To learn more about DU Speed Booster, keep reading this article.
DU Speed Booster Review 
Android users can fantasize about the wide selection of apps that are made available. They continue to download nearly every other app they find intriguing or valuable, and it's understandable why—apps have significantly streamlined daily activities for people. On the other side, having a lot of apps on the phone slows down all of the tasks that are performed, which impacts how efficiently it operates. A single app from the same group of apps turned out to be the answer to this issue. The DU Speed Booster (Cleaner) app, created by DU Apps Studio, was released in the Android app store in September 2013 with the promise of speeding up the device.
Cleaning out the storage area is the fundamental concept it employs to release some memory and speed up the phone. It was initially only a simple speed enhancer when it was first released. Still, thanks to its popularity, a few other eye-catching features that might improve the whole phone-using experience were later included. So, this was some light on the DU Speed Booster review.
Download here: DU Speed Booster
Great Features
We adore several aspects of the DU Speed Booster. Here are some more DU Speed Booster App reviews.
Accelerator
Firstly, This covers three crucial elements and is comparable to a task manager.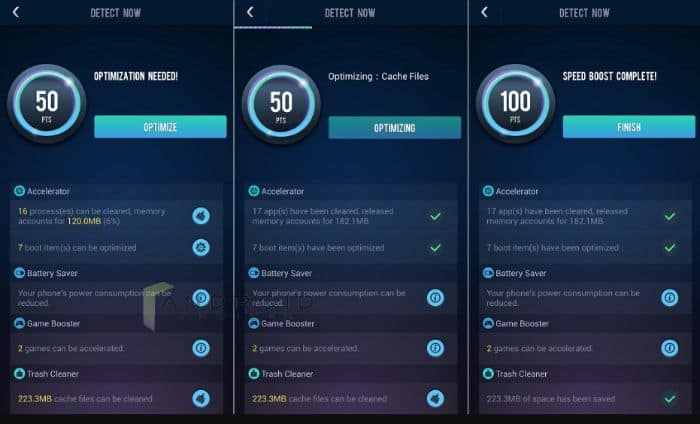 Process Manager: Controls background tasks by terminating unnecessary and underutilized ones. Even the number of processes that must be completed is mentioned.
Auto-Start Manager: This only works on rooted devices and turns off automatic app startup to make it easier for the Process Manager to manage the apps.
Freeze App Manager: This frees up memory by stopping unused applications.
Game Booster
In the second place, we have the feature of Game Booster. So, The fans of Android gaming apps will be overjoyed to learn that DU Speed Booster has since received an update. It includes the Game Booster, specially made to speed up optimization and provide smooth gameplay.
The system handles different forms of gaming operations using both human and automatic game recognition.
People Also Read: X WiFi Antenna Booster For Android | Best WiFi Signal Booster Apps
Trash Remover
Thirdly, This feature also deletes the cache files from the SD card as well as the phone's memory. It thoroughly analyzes your device to remove unnecessary apps and, inadvertently, free up some storage space to improve system performance.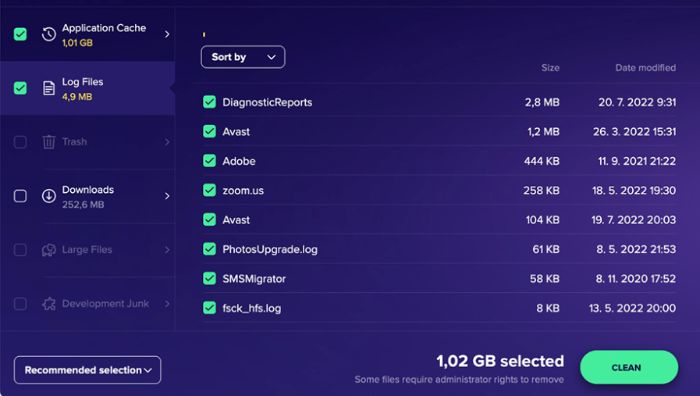 Cache Cleaner:

 It removes the unneeded cache files from apps at the level of the phone's RAM.

Residual Cleaner:

 It operates at the SD card level, washing away any leftover app files.

Giant File Cleaner:

 It even functions at the SD card level, cleaning up compressed and other types of files.
Security
Included in this feature is the free antivirus protection service. Antivirus protection is essential whenever there is extensive app download and installation. It was a great move by the DU Speed Booster to include the most effective Antivirus system, AV-Test, into it to make the user more comfortable with the browsing and download processes.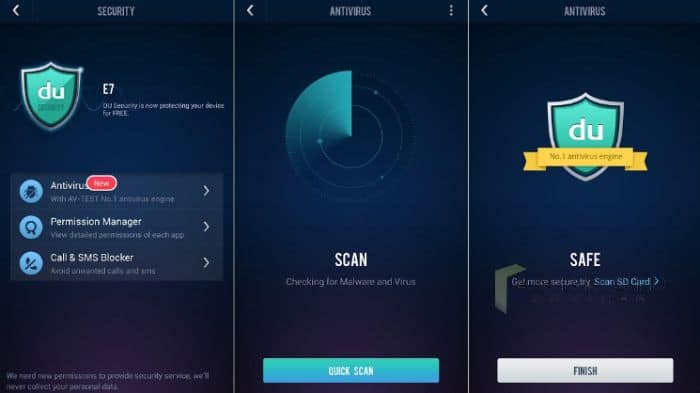 Even better, it offers a blocking tool that allows you to selectively stop incoming calls or SMS.
More to learn: Top 5 WiFi Booster Apps To Improve Your Internet Speed | 2023
App Manager
Unlike other apps, DU Speed Booster App includes app management. To increase system speed, you must first organize all the programs on your device. Four different components under this heading each perform this work independently. The first three offer a user-friendly one-touch interface that makes it simple for consumers to install and remove many apps at once.
The APK Manager scans the SD card and the phone memory platform for unused app files and cleans them up. To free up some space in the internal phone memory, the Move App2SD utility transfers apps from the internal memory to the SD card.
Battery Saver
The DU Battery Saver energy-saving app makes the audacious claim that it can extend battery life by up to 50%. You are already aware that a device's battery life affects how quickly the system runs. Therefore, it is crucial to engage the power saver; click "Start to Saver" without a second thought.
After exploring these program features, you must have noticed the background's completely eye-catching appearance. The Spaceship, the moving floating icon on the phone's home screen, is also essential. Users connect with this flexible multilingual application more and more as a result of this particular exciting feature. The single-touch interface and total simplicity of the app's access to every offered label are advantages. So far, I would advise you to download this excellent app right now to your Android cellphones to benefit from a quicker device fully. I hope you understand what I mean by "launch your spaceship soon and let it fly quicker"!
Problems while cleaning Your Computer's RAM? Click this link to learn more about it!
DU Speed Booster for iPhone
Are you sick of always having to charge your iPad, iPhone, or iPod Touch? Has your device run out of power when you needed it most?
Welcome to the system monitor for DU Speed Booster. The advanced run-time estimators that consider your battery level is available in the DU speed booster for iphone.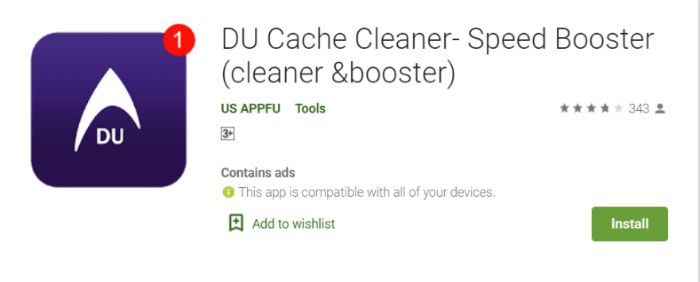 It also gives you the most effective battery-saving advice and allows fast access with an intuitive interface. After that, it displays information about your phones, such as the battery life, the amount of space used, and the empty space on your phone. This program can be used offline and disconnected from the internet, and you can share, note, and send messages completely without ads.
FAQs
What is DU Speed Booster?
With the help of the optimization program DU Speed Booster, you can speed up the processing of your Android device and purge the internal memory of files that serve no purpose other than to take up space.
What is the process of du speed booster & cleaner?
DU Apps Studio created DU Speed Booster & Cleaner as a support tool for the Android operating system. Adware and spyware may be removed entirely from your Android device using this tool. The app has the capacity to search through your Android's whole memory and eliminate any unnecessary components.
How do I remove the speed booster?
Be sure you perform the following in the appropriate order: In Windows XP, select Add/Remove Programs instead of Start > Control Panel > Programs and Features. If you are using Windows 10 or Windows 8, press your right mouse button in the bottom left corner of the window. Remove Du Speed Booster and any related software.
Is DU Speed Booster legit?
DU Speed enhancer is legitimate, yes. DU Apps Studio, the same creators behind one of the best battery management programs on the market, is the source of the DU Speed Booster.
Keep Reading: Free Sound Booster for Windows 10 | 4 Simple Ways
Conclusion
We strongly advise downloading and installing DU Speed Booster on your Android device. And I hope that this article has aided you in getting the DU Speed Booster review.
Suggested for you: 10 Best Android Screen Recording Apps (Free & Paid)
Carly Earl, Guardian Australia's pic editor, was a photographer and pic editor in Sydney for 8 yrs. She worked for The Daily Telegraph and Sunday Telegraph.