With billions on the planet holding access to smartphones, the need to pass the time productively is more imperative than ever. To cater to that very need, puzzle games in digital formats have served as a fitting activity to engage our brain and provide entertainment. Monotony and boredom can now be easily avoided, as puzzle games for android of a wide variety have been released for Android users. However, if want to cheer yourself up and play games without downloading, you can play browser games with your friends to lift up your mood. You can also check out detective apps to have a thrilling adventure!
There are online and offline apps on the market. However, if you want to experience some thrill after all the fun, check out these Roblox Horror Games.
See also: Top 10 Games Like Corruption Of Champions in 2023
Top 7 Puzzle Games for Android To Lift Up Your Spirits!
Google Play Store hosts thousands of puzzle games for android to serve their humongous audience. To make it easier, here is a list of the 6 Best Puzzle Games for Android – free and guaranteed to keep you on your toes for as long as you want! If you want to play some fun math games, click here.
Block Puzzle Jewel
Released in 2016, the team of Hua Wei Wei has produced yet another fantastic puzzle game – a brain teaser for all ages! With over 100 million downloads, Block Puzzle Jewel remains a favorite amongst all players since.
The goal of Block Puzzle Jewel is to align and drop blocks to eliminate full lines of the same colored block, either horizontally or vertically. Inspired by Tetris, avid players of the game tout it as extraordinarily addictive and exciting as other puzzle games for android.
See also: Top 10 Games That Don't Require Internet To Play
Features:
Available offline.

Leaderboards to compare scores with friends and other players.

Beginner levels remain easy and get harder with progress.

Encouraging comments and smooth graphics.

Beat your score.
Visit: Block Puzzle Jewel
Roll The Ball – Slide Puzzle
Since 2011, BitMango and the team have consistently released sustainable puzzle games for android. Roll the Ball – Slide Puzzle stimulates your IQ and helps improve your hand-eye coordination.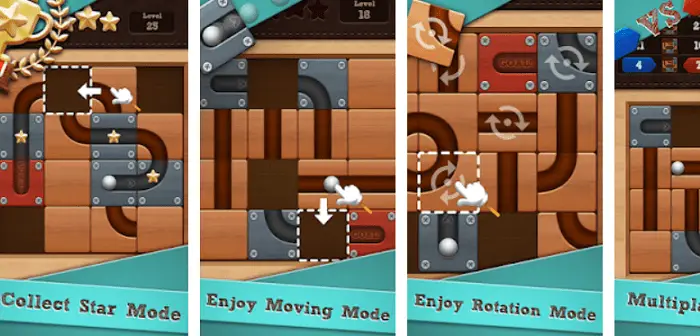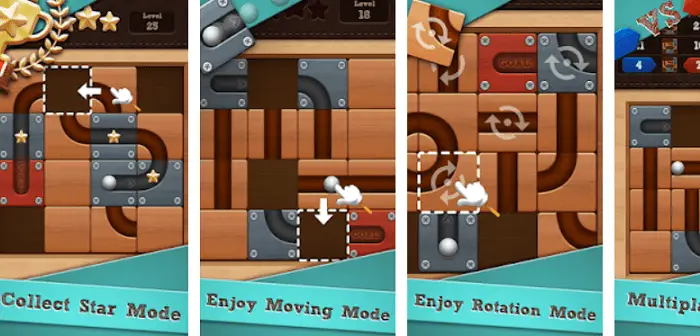 To complete a level, the player is required to move the sliding tiles to create a path for the steel ball. Once the exit is unlocked, the steel ball rolls to the end. A combination of old-school and modern, thisis one of the best puzzle games for android that has amassed over 100 million downloads!
Features:
Over 3000 levels that test your strategic thinking.

Includes in-app purchases.

Bonus rewards and hints available with undo options.

No time limits or penalties involved.

Multiplayer modes are available with leaderboards to compare scores with friends.

progress can be saved to resume the game at any later point.
Visit: Roll The Ball – Slide Puzzle
See Also: 6 Best Resource Management Games You HAVE to Try in 2023
Unblock Me FREE
 A crowd favorite, with over 160 million downloads standing testimony for the same, Unblock Me is one of the award-winning puzzle games for android from Kiragames Co., Ltd.
With over 40,000 puzzles, the app lets you choose between 3 modes – Relax, Challenge or Daily. Levels are unlocked upon creating a path for the red block to exit by moving the wooden blocks. With the latest Summer theme, Unblock Me continues to keep audiences nothing short of engaged as other puzzle games for Android have continued.
Features:
Contains puzzle packs such as Starter | Beginner | Intermediate | Advanced | Expert | Original

Free themes available – Seasonal | Festive

Contains daily rewards and free hints.

Available offline.

Editor's Choice since 2016.
Visit: Unblock Me FREE
Block! Hexa Puzzle
With BitMango flexing an MO of consistency, block! Hexa Puzzle is the one of the perfect puzzle games for android for kids to improve their geometry, and adults develop their spatial intelligence.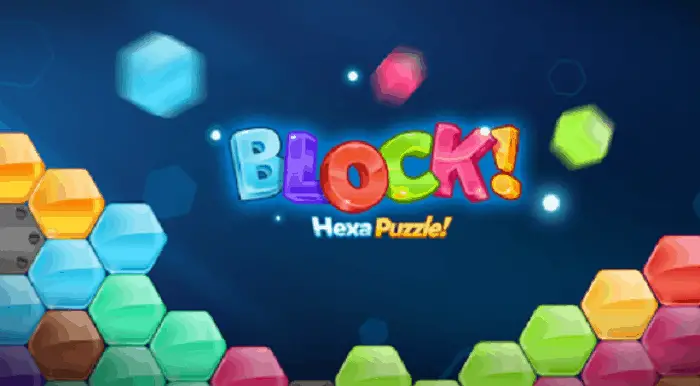 The blocks are required to be arranged to fit in a grid while avoiding blockades. Prompting quick thinking, the game is a brilliant brain-teaser and helps pass any interval of boredom! With over 5 million downloads, this is one of the decent puzzle games for android which is definitely worth your time.
 Features:
More than 1000+ levels to keep players engaged.

Daily rewards and special quests with comparable leader boards available.

Saves automatically.

Colorful graphics and engaging themes.

Available offline.

Contains in-app purchases like extra hints.

No time limit on any level.
Visit: Block! Hexa Puzzle
See Also: How to Play IOS Games on PC With or Without Emulators
 

Jigsaw Puzzles Epic
Released in 2014 by Kristanic Games, Jigsaw Puzzles Epic is an all-age favorite and prompts nostalgia like no other puzzle games for android.
The game is highly aesthetic, boasting a collection of over 10,000 images in a variety of categories. With every puzzle unique and hosting different piece shapes, this is one of the best puzzle games for Android. Indeed, it is a visual treat to all of its players. If you are a jigsaw puzzle enthusiast, this one is your cup of tea!
Features:
10,000+ puzzles in 250+ packs, with regular additions and updates.

Create puzzles with your photos.

Multi-functional, with saved progress on all puzzles.

11 difficulty settings with up to 625 puzzle pieces.

In-app purchases are available.
Visit: Jigsaw Puzzles Epic
Cut the Rope FULL FREE
Beloved Om Nom is now a household name, thanks to ZeptoLabs releasing this massive hit in 2012.
With over 10 million downloads and several awards, Cut the Rope is a series of logic puzzle games for Android users where the player is required to cut ropes and tackle obstacles to bring the candy to Om Nom. A dash of physics-based thinking shall get you through the engaging levels in no time! 
 Features:
17 boxes with 425 innovative levels.

"Om Nom Stories" animation shorts.

Achievements and hidden prizes.

Comparative leader boards are available.

Seamless graphics and visuals.

Superpowers to grant new play.
Visit: Cut the Rope
See Also: Top 14 Best Moba Games for PC You Can Download in 2023
I'm a Puzzle
If you like jigsaw puzzles and challenges, look no further than I'm a Puzzle. You can solve thousands of jigsaw puzzles online here, as well as their daily puzzles. It comes with unique features.
 Features:
The ability to change shapes

A trivia mode where you can answer a question to unlock a puzzle piece

It has the ability to change the number of pieces you play with

A puzzle maker where you can upload your own images and turn it into a jigsaw puzzles
I'm a Puzzle works great both on your desktop and mobile phone. 
Visit: I'm a Puzzle
FAQ
Is jigsaw puzzles a free app?
Jigsaw Puzzle is a popular free iOS and Android app that offers hundreds of free jigsaw puzzles and an increasing number of commercial puzzle packs.
Is there an app that can solve puzzles?
ASolver. ASolver is a mobile jigsaw puzzle solver app that recognizes and solves puzzles using your camera.
Are puzzles good for your brain?
Working on a puzzle strengthens brain cell connections, increases mental speed, and is an efficient approach to improving short-term memory. Dopamine, a hormone that governs mood, memory, and focus, is increased by puzzles.
Conclusion
In conclusion, you can wind down after a tiring day or to pass the time with your family and friends. Moreover, these puzzle games for Android will positively lift your spirits! So, do read this article if you are looking for tips and strategies to install Xbox games faster.
Let us know in the comments below if you liked them.
Hey everyone! We are a group of Computer Engineers who have dedicated their lives to tech. It's our dream to make sure that all the updates in the tech world reach everyone is simple words. Hope you have a good time on the blog! 🙂