Ethical hacking is the act of obtaining access to an unauthorized system, data, and other applications. Ethical hackers will find the vulnerabilities. We will see some of the best hacking tools for Windows. And if you want to install an Anti-Spyware tool for Windows OS then click here.
The three types of hackers are:
Black hat: Hack to get personal details for money
White hat: Ethical hackers working for an organization and finding its vulnerabilities 
Grey hat:  In-between black and white hat hackers who can use the information to help the organization and also utilize it for their benefit
See also: Avast Firewall Won't Start? Here's How to Fix it!
10 Best Hacking Tools For Windows OS
Let us go ahead and discover the top ten best hacking tools for Windows.
Wireshark
 This is a network protocol analyzer. It is open-source and free and also known as a packet analyzer.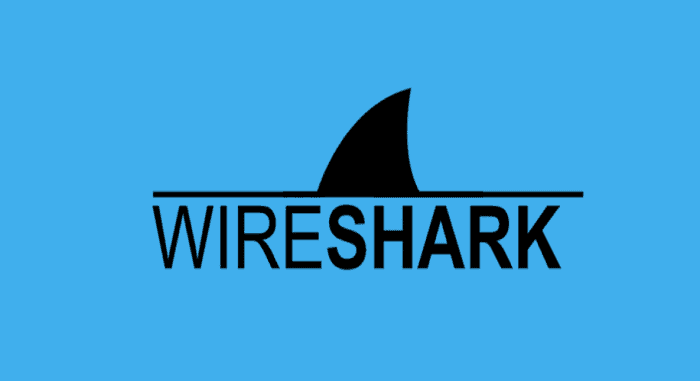 Advantages
For offline analysis, you can use this as it finds the traffic in your local network and stores it, which can be utilized later

There is a three-pane packet browser available

It can do a deep inspection for hundreds of protocols.

There are powerful display filters available

It can work on multiple platforms such as Linux, Windows, and much more
Visit: Wireshark
Nmap
It is a versatile network exploration tool that also works as a port scanner, security scanner, and security auditing. It is a free and open-source tool.
Advantages
It does network inventory, manages the service upgrade schedules.

You can use it to monitor the host or the service uptime

It can scan large networks quickly and efficiently.

Also, it supports mapping out networks that have IP filters, routers, and firewalls

It has both TCP and UDP port scanning mechanisms.
Visit: Nmap
Netsparker
It is an automated web security scanner, where you can scan the websites, web applications and identify the security flaws
Advantages
It can quickly identify the vulnerabilities and save you much more time

It has the Dynamic plus interactive scanning approach DAST+IAST you can scan the corners of the apps

Netsparker tool does continuous scanning and prevents delays 

It has a dashboard that allows you to have complete visibility of the security status of your websites
Visit: Netsparker
Intruder
The next one in the list of best hacking tools for Windows. In your company, this scanner can find the cybersecurity weaknesses with which you can foresee the risks and take the necessary steps.
Advantages
It has over 9000 security checks and can scan companies of any size

It is available online 

With your cloud provider, you can integrate intruder and monitor your systems

It gives results with accurate contexts, which saves your analyzing time 

 It reports vulnerabilities that have an impact on your security
Visit: Intruder
See also: 10 Best Anti-Spyware Tools for Windows (Free & Paid)
Acunetix
It is an ethical hacking tool that can scan over 4500 web application vulnerabilities.
Advantages
It can check for SQL injection, and You can detect XSS and more than 7000 vulnerabilities

It can browse thousands of pages quickly without any interruptions

Acunetix has deep scan technology – that can check websites even as Single Page Applications, which are developed using HTML5, JavaScript, and APIs.

 It has the Vulnerability Management feature, which can effortlessly review the vulnerability data and generate multiple technical and compliance reports.

US Airforce and Joomla use it.
Visit: Acunetix
Metasploit
It is an open-source tool and supports cross-platform growth and hence makes it way into the list of best hacking tools for Windows.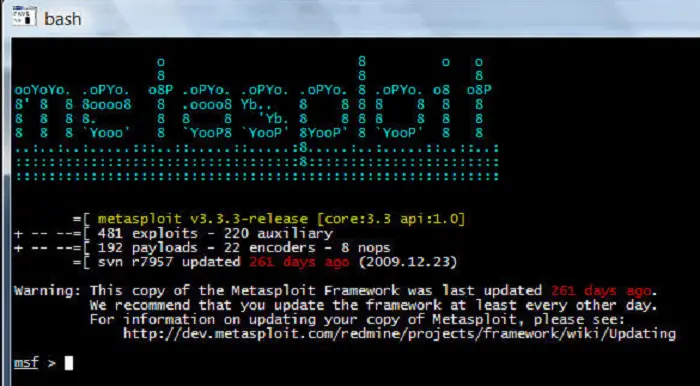 Advantages
It can do penetration testing and lets you know about the cybersecurity vulnerability

You can use it with many operating systems as it is customizable

It can integrate with Nmap, SNMP scanning and Windows patch enumeration, and much more

You can utilize it to develop an exploit code against any remote machine

You can create the tools for security testing
Visit: Metaspoilt
See also: 5 Best Reminder Apps for Windows 10
Maltego
The next one in the list of best hacking tools for Windows is Maltego. This tool is used for data mining and link analysis.
Advantages
It works on Windows, Linux, and Mac OS

The Montego XL works with larger graphs

It is an open-source intelligence and graphical link analysis tool 

This is used for compiling and binding information for investigative assignments.

It utilizes the power of transforms with which it gives results as visual entities.
Visit: Maltego
Burp Suite
This is one among the best hacking tools for Windows which is used for security testing.
Advantages
It has numerous features for web application security.

 It includes three editions:

community, enterprise, and professional 

The community edition has the essential manual tools.

You can schedule and repeat the scan. It scans for over 100 vulnerabilities

It procures CI Integration and uses out-of-band techniques (OAST).
Visit Burp Suite
See also: Top 5 Best Anti-Malware Tools to Secure Your System
Nikto
Nikto is a penetration testing tool and an open-source tool. You can utilize it for scanning the webserver and it is of the best best hacking tools for Windows. Although, we would recommend to use penetration testing services if you're requirements are a bit severe.
Advantages
For over 6700 web servers, it can check the vulnerabilities

It is cross-platform and can be used on Windows, Mac, and Linux

Nikto has full HTTP proxy support and can check for outdated server components

It can report the unusual headers seen and Interactive status

It can also check for server configuration items that include the existence of numerous index files, HTTP server options, and much more
Visit Nikto
Aircrack-ng
The last one in the lis of best hacking tools for Windows is Aircrack-ng. It is a free tool that is utilized for wifi security.
Advantages
For third-party tools, further processing monitors and can Packet capture and export data to text files.

It can check the Wifi cards and driver capabilities

Aircrack- NG focuses on the Replay attacks, de-authentication, fake access points, and much more 

It supports any wireless network, and the interface controller  

It is cross-platform and works on Linux, Windows, OS X, NetBSD, OpenBSD, and Solaris
Visit Aircrack-ng
Conclusion
So, this was our list of best hacking tools for Windows operating system. Each one in the list is equally good as the other ones. But remember to use them for ethical purposes alone as indulging in any illegal activities would lead you to punishments.
For more such tech-related content, keep a track of our site as we keep posting new stuff. Thank you!
See also: 13 Best Free Online Proxy Browser Services (2021)
I have been into tech ever since I was a kid. Writing about Android, iOS and software is something that keeps me sane. I hope to keep contributing fresh tech content for our dedicated readers for the longest time.