As we all know, no one was born an expert and cannot be described as flawless in any field. Particularly in writing, it is essential to use helpful professional paper writer tools when writing any content. This post will discuss the nine best article writing software for sharing writers and Hobbyists. Keep an eye out for more information.
Some best article-writing software includes Grammarly, Novel Writer, ProWriterAid, Ginger, and many more. We have listed in-depth details and reviews of the best article-writing software for students, writers, and office workers.
Continue reading further to learn more about the best article-writing software of 2023.
See Also: Top 6 Best Writing Apps for You for Android | 2023
What is the Best Article Writing Software?
Undoubtedly, we recognize that Grammarly is the most effective and best Article Writing Software. It is primarily for those who write their content 100%. However, it can be used to correct grammatical mistakes and improve their writing quality. We list a total of nine Best Article Writing Software in this list. Take a look. 
Grammarly
Grammarly provides a writer's tool that writers, job applicants as well as other professionals can utilize to proofread and edit documents. It can check for grammar, spelling, and punctuation mistakes as well as improves the use of vocabulary and readability. It's one of the best writing software for article writers. You can test Grammarly for free by cutting and pasting text into a form on the site, and adding the text to Chrome is entirely free.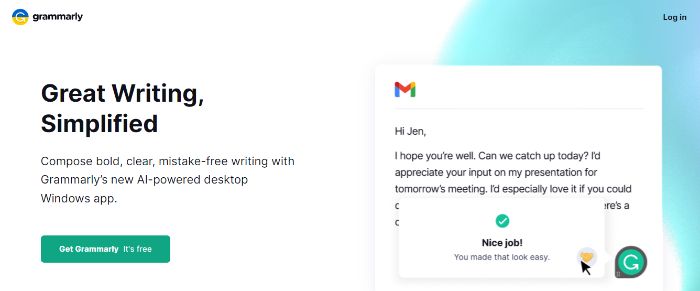 You can also avail a free seven-day trial for those who want to test all of the options that come with Grammarly Business that are included in the paid version before you decide whether to purchase the program. And if you don't want to write much and want some experts to write for you, then you can also use PaperCheap to write articles for you.
Write! Pro
The app allows writers to define daily goals based on word count and organize short- and long-form writing. Write! Pro claims to be an online writing space for note-taking. It is compatible with Mac, Windows, or Linux as an app for your personal computer. Write! Pro copies all your writing to cloud storage for security and accessibility from any location.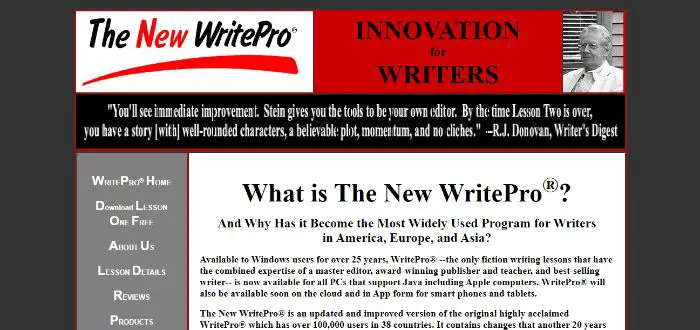 It's an article writing software that is free of distractions, similar to Byword and IA Writer, and comes with the ability to focus and different themes of dark and white. However, Write! Pro has more editing and fonts than the other apps. For instance, the application allows writers to establish daily goals around the number of words. It also allows you to organize long- and short-form writing using an organized folder structure and tabs. Writers are also able to publish their work to editors and readers within the context of the application. It also allows Markdown.
See also: X WiFi Antenna Booster for Android | Best WiFi Signal Booster Apps
Ginger Software
Ginger software works as a correctional software run with AI.AI and machine learning, making Ginger an accurate and efficient software. It is equipped with different features that are beneficial for SEO writers, bloggers, and students, particularly for students studying in a foreign language. Click here to check out some must-have baby apps.
The program has an option for translation, one of the few features that set it apart from other software. It is also why it is on the best article writing software list.
ProWritingAid
ProWritingAid is a high-quality Grammar checker and a style editor designed for novelists, bloggers, or business-oriented writers. This editing tool aids users in eliminating mistakes, optimizing word choices, and quickly editing punctuation and grammar.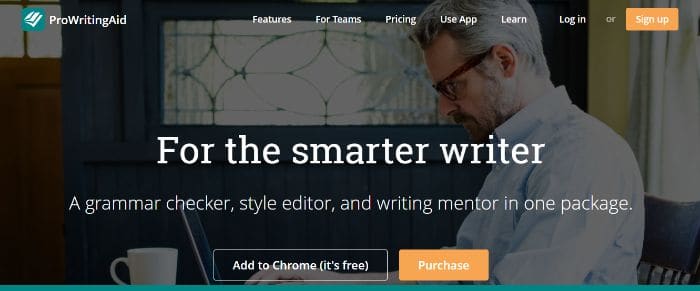 ProWritingAid editing software is accessible through web browsers for each Windows and Mac. It also works with MS Word, Google Docs, and, most importantly, Scrivener's popular application for writing books. While anyone can utilize this program to proofread and check the grammar of the content of their writing, it's especially ideal for writers writing fiction. Make it into the top nine list of the best article writing software.
IA Writer
iA Writer is an article writing software and text editor which helps your concentration. Whatever the configuration, iA Writer focuses on the content, not formatting and other non-essential options available to the user. iA Writer is relatively inexpensive as well and can work with Markdown.
Although it is ideal for writers of short articles, blog posts, and plain text essays, those writing a screenplay or book are likely to be disappointed by its absence of features. Thus, iA Writer is best for people who want to reduce distractions while writing smaller projects.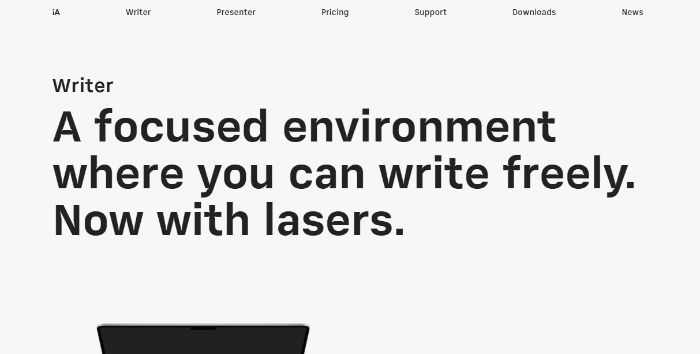 IA Writer's most significant selling point is its appealing interface. It has three custom-designed fonts: Nitti, iA Writer Duo, and iA Writer Quattro. The fonts and black and white color contrast in iA writer look fantastic and are a pleasure to write with. This is why we include it on the best article writing software list.
Day One
Day One is a journaling program created by Bloom Built and is available on Android, macOS, and iOS devices. It differs from other apps because it motivates users to write journal entries and reflect on previous memories.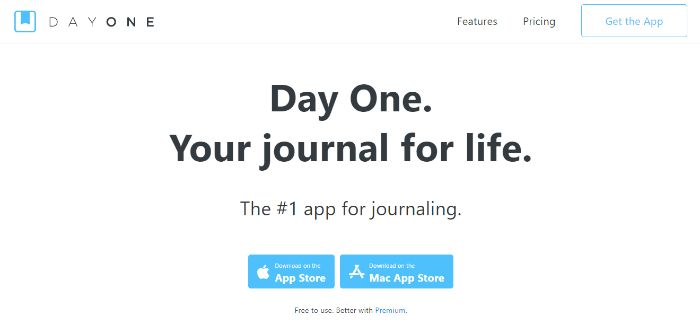 Day One constantly adds additional features and functions to its application. For instance, you can now make entries via an Apple watch. If you think of an idea when walking, eating, watching a show, or eating dinner, grab your phone and take an outline.
When you launch the app, you'll notice massive icons to indicate that will permit you to upload images as well as audio and text. Hence we also include it in our best article writing software list.
The Novel Factory
The Novel Factory offers a platform for aspiring writers. It has a variety of templates, an extensive list of resources, and different features that will aid you in planning your writing. It is paired with an intuitive interface to give users a fantastic option for writing and creating the perfect novel.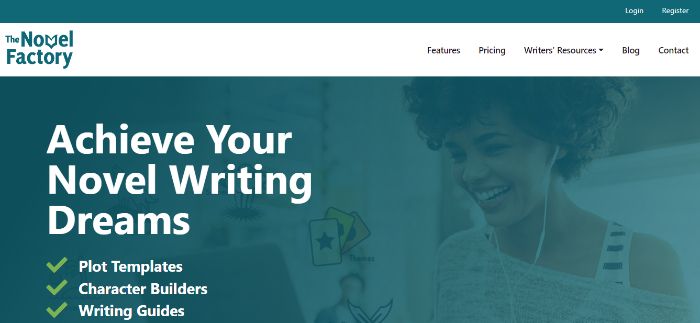 At the time of writing, Novel Factory has a couple of price ranges. Also, there is a 30-day free trial! This is excellent article writing software if you're new to writing a novel. Roadmaps are very useful, as are the templates and the videos. All you have to do is concentrate on your story!
See Also: 7 Best Free Baby Monitor Apps for Android 
Dabble
In 2004, user-friendly article writing software for novelists and short-story writers. The intuitive user interface provides the necessary tools to begin writing right away. If you've been overwhelmed by numerous features and the vast learning curve of major software programs, Dabble is an excellent alternative. And if you want to get the best word games app, then click here.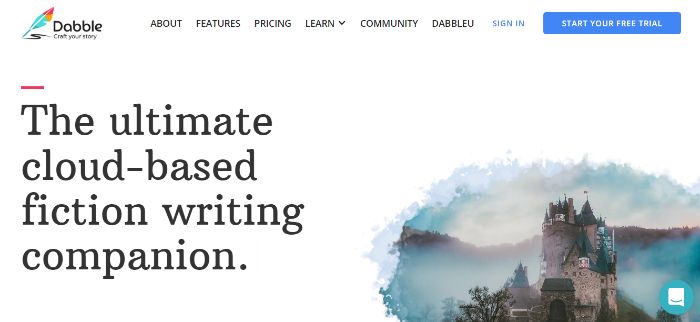 It won't overwhelm users with myriad options, and you won't have to go through hours of reading tutorials or instructional videos to begin. You can begin multiple writing projects simultaneously and then organize them into individual folders within the main body of your work.
Writer.Com
If you're writing casual stories or blog posts, Writer.Com is not for you. It's more suited for marketing teams, social media agencies, brand agencies, managers, HR and sales departments, PR, and many more.
It could function as an online style guide, and group members can establish and understand the rules of fashion about the tone and language to apply when writing. It can also conduct grammar checks.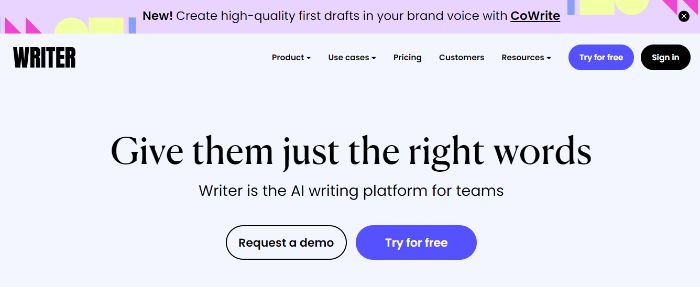 As businesses have blogs, social media profiles, email accounts, etc., Writer.Com manages to plug into all of them. This includes selling platforms, Content management systems, Microsoft Word, Google Docs, Gmail, and social media platforms such as Facebook and Twitter.
Visit: Writer.Com
See Also: How To Remove Write Protection On Micro SD Card
FAQs
< h3> Which writing software is the most suitable for writing a book?
The top four choices comprise Squibler, Scrivener, Google Docs, and Microsoft Word. Squier is the most compelling book writing program because it is specifically designed to help writers write their books quickly and efficiently by offering an array of tools to assist any writer working on any story.
< h3>Do I have to use Microsoft Word to write a book?
MS Word comes with pre-built pages that can be used to create books. If you're registering an account of your life or an event guide, These settings allow you to make a stunning book or booklet from beginning to end.
< h3>What is the best way to write books? Are Google Docs good for writing books?
For a short answer, yes. It is recommended to utilize Google Docs to write a novel if you enjoy making use of Google Docs to write a book. There's no one right method for writing a story, but If Google Docs is what's most suitable for you, do it.
Conclusion
There is a myriad of article writing software available. Out of these apps, some are free of cost, and others are paid. These are the best article writing software, but it's up to you and the style of your writing you will employ to create your blog posts and other content. As you can observe, there are numerous writing and blogging apps. Each can solve specific issues for you. However, your writing should always be first. Know how to read deleted Reddit posts from this article.
Please select an application from the list above in case it solves a need for you. Then, you can get back to the real issue of filling in the blanks and establishing lasting relationships with your customers.
See Also:Top 6 Piano Learning Software For PC [2023]

Carly Earl, Guardian Australia's pic editor, was a photographer and pic editor in Sydney for 8 yrs. She worked for The Daily Telegraph and Sunday Telegraph.