This article will guide and explain how to fix a firestick stuck in boot loop in a few simple and effective ways. We have tried and tested all these methods so that you can choose any of the below to solve your issue.
The article will consist of different ways like changing the USB cord or power plug for damage, manually resetting or restarting your firestick TV, updating the device itself, and putting it into the default mode.
The Amazon firestick has become widely popular since its launch. But this problem of firestick stuck in boot loop has baffled many. The firestick is stuck in boot loop means that it starts or restarts again and again without any reason. 
See Also: How To Stream Amazon Prime On Discord In Few Steps | 2023
Techniques On How To Fix Firestick Stuck In Boot Loop
This error is quite common. First, we analyze the reasons for this error, and we will also guide you on what they are and how to fix the amazon fire stick reboot loop. Read below to find out.
Change USB Cable Or Check For Damage
The USB cable back plug of the Firestick TV might not be compatible with your TV. This can cause the firestick to restart the loop. For this, a firestick reboot loop fix upgrades the firestick cable to a better, more powerful version. This will help power up your TV, and the firestick will not get stuck in the boot loop anymore. If you want to immediately use a firestick to stream something, you can always try the USB cord with the phone or an individual one. Check out how to connect phone to TV.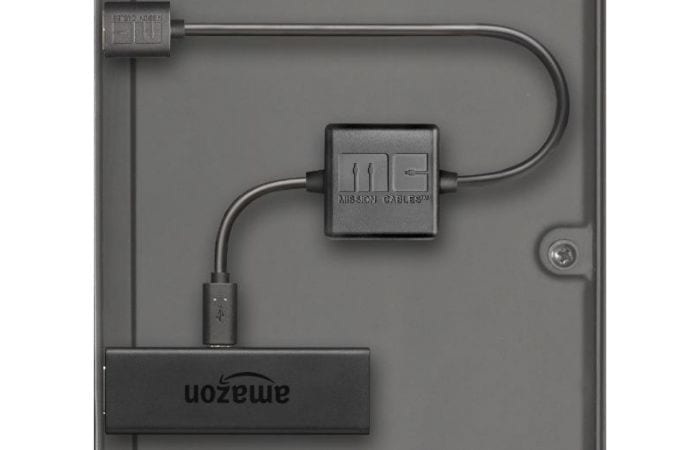 Your USB cord might be damaged, and hence you might be facing issues in the boot loop. When one uses the cord, one should be sure that it will be compatible with the TV and firestick so that this problem will not re-appear. You can change the USB cable you have to a better, more compatible one to fix this issue.
See Also: How To Watch HULU On Firestick/Fire TV In 2023?
Check The Power Plug
A power glitch can cause the amazon firestick reboot loop. It seems like a tiny problem but can still cause this big issue. Check out how to avail local channels on Firestick.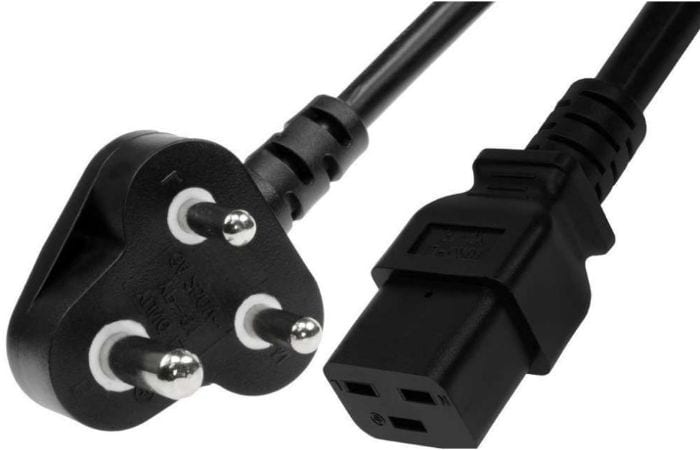 To fix this issue with the boot loop, all you need to do is unplug the power plug or cord and wait for a few minutes. Then plug it right back and check to see if the firestick works. 
See Also: Ways To Install Sky Go On Fire Stick | Complete Guide
Manually Starting-Up Firestick TV
A start-up but manually will help fix the firestick stuck-in boot loop problem pretty quickly and can also be called a soft reset. Doing a soft reset will assist in getting rid of cache or bugs causing the firestick to boot again and again. Here is how to manually start a firestick TV or do a soft reset:
You should press the button on the remote that says select and play for a while simultaneously. 

Doing this will make the firestick direct you to the home page or show you a restart option.

Manually restart
A firestick stuck in boot loop can be fixed in simple yet effective ways. And what better way to fix any device that does not work than to restart it? So that is what will be shown here! Here is how to restart your firestick but manually:
Observe the topmost row of the 

firestick remote

, and there will be a button in the middle that you need to press once and then release.

After this, you need to use the arrows given in your remote controller and go on to the settings and click on it.

In the settings menu, you will see a 'my fire TV' option. Click on this option.

After you do this, you can see a drop menu that allows you to restart. 

Once you click on this option through your remote controller, the Fire TV stick will restart automatically.
See Also: How To Repair Ubuntu Easily | Solve Ubuntu Won't Boot Problem
Factory Reset Your Firestick
Resetting something to a factory setting means putting everything in its default mode. So if your firestick gets stuck in boot loop, putting it in factory reset will usually help. This is how to put a firestick in a factory reset:
Press the middle button in the top row and press it, then release it once.

Go to the settings with the help of your firestick TV remote controller.

In settings on the right, you will see a 'My fire Tv.'
After you click on that, a drop menu will appear, and in this menu, 'reset to factory defaults can be seen.

After you click on this alternative, the firestick Tv will go into factory reset and become anew automatically.
Updating The Firestick
A firestick that is not updated can cause problems with the TV, leading to the problem of the firestick stuck on the loading screen. Furthermore, It can cause an issue with booting or also security. So if you encounter the boot loop problem in firestick, here is how you can update it:
On the home page, one can see the settings alternative. 

After you choose this tab, go to device.

In the device, you will see the about option, containing details or information about your firestick.

In the about section, check for the system updates, if any.

Your firestick will immediately load the updates, and then you can install these.
See Also: Lost Firestick Remote? 7 Methods To Replace The Lost Remote | 2023
Deleting The App Cache
 When there are installed apps, cache files are bound to be in the device's storage. But if you do not get rid of these cache files from time to time, they build apps and add to problems in the whole application. The firestick gets stuck in the login due to these Cache Files. So here is how one can delete all the app cache from firestick TV:
The first thing anyone needs to do is go to the Settings Alternative.

In this, you need to select the Application alternative.
Then, here you need to choose Manage Installed Applications.

You must choose any app from which cache files need to be removed.

Use the clear cache option to uninstall cache files and keep doing that for all the installed apps.
See Also: Top 10 Best Free Movie Apps For Android (Latest 2023)
FAQs
What Are Some Important Things to Remember while the Update of Amazon's firestick is going on?
The important thing to remember is that the updating of firestick will not work if it is not running on data or wifi. Once firestick gets internet, the updating process will go on smoothly.
Is There a Specific Period in Which I Should Update the Firestick?
The firestick has a feature that will update automatically as soon as new updates launch. But just in case, you should keep re-checking and updating to avoid all the complications later. Be prepared with a steady internet connection while updating, so they do not get interrupted.
Does the firestick blink on and off mean it's Rebooting or Stuck in a Boot Loop?
No, but it can mean a problem with the local channel you are streaming, the video you might be playing, the HDMI, or the video quality. If this happens time and again, you can change the HDMI cord. Another reason for the firestick blinking is that it is in setup mode.
What is the Reason for my Firestick turning off?
A reason could be its incompatibility with the Tv, but if the TV is not affected, it's only a problem for the firestick. This is not an issue for the future and is only temporary. It can be fixed by restarting or changing the plugs and cords and resetting the firestick.
See also: How To Disconnect Someone From Wifi | 3 Easy Steps
Conclusion
The article on the firestick boot loop issue commences here. We hope this article was appealing and that you learned something engaging and helpful. These are all the number ways you can fix this issue most easily. If these do not work for you, you can also contact customer service for amazon for additional help. 
Check Out: How To Turn Off Notifications On Smart TV | 4 Easy Ways
This post contains affiliate links. Here's a link to our affiliate disclaimer.
Carly Earl is Guardian Australia picture editor. She has worked as a photographer and picture editor in Sydney for 8 years, previously for The Daily Telegraph and Sunday Telegraph.