Apple Macs are one of the most popular and arguably expensive personal computer options out there. You will rarely find an unhappy Mac user out there, mainly because they have to pretend like it's good after paying so much, even if they don't like it! So this article will help you get the Best Mac Cleaner Software to actually get happy with your Mac. Jokes aside, the Mac is an excellent computer, getting the upper hand over rivals like Windows when it comes to video editing and 3D modeling
Eliminate the malicious application
Open Activity Monitor and look for any unfamiliar processes.
If you find any suspicious processes, select them and click the X button in the top-left corner.
Next, navigate to the Applications folder on your Mac.
Find the Advanced Mac Tuneup app or any recently installed software that may be causing the issues.
Drag the app to the Trash and then empty the Trash to completely remove it.
Here, in this article, you will find a list of the Best Mac Cleaner Software to boost your Mac and get it back in shape. Let's get right to it.
See Also: How To Choose The Best iPad Data Plan
Top 8 Best Mac Cleaner Software
Here is a collection of some of the best MAC cleaner software that is going to help your device to run in optimal conditions along with effective memory management and malware protection as well.
Disk Clean Pro
Disk Clean Pro by Systweak Software is a Mac cleaner software that pretty much has it all. It has a built-in memory booster, a log cleaner, a system cleaner, a trash cleaner, a duplicate finder, and lots more.
The software has a section called 'the shredder' As the TMNT fans would recognize, the shredder leaves no traces behind, meaning that any file that you want to delete permanently has to be dragged into this window. Once you've filled the bucket with the things you want to be destroyed for an electronic eternity, hit the shred items button.
It involves very minimal manual work, as with many things related to Apple. You just let them do whatever they wish with your money anyway, might as well allow their app store members to do the same (in a good way)!
The app is predictably a paid one, which typically goes for $49 at the Mac store. But there is some special sale going on where you can get this software for your Mac at just $4.99!
That is an excellent deal for anyone looking for a sophisticated Mac cleaner tool that is simple to use. So what are you waiting for, then? Go ahead and grab this one now!
CleanMyMac 3
The CleanMyMac 3 is the most recent version of the free Mac cleaner software developed by MacPaw. This, again, is one of the Best Mac Cleaner Software tools out there to boost your Mac. As soon as you fire up this tool, this Mac cleanup software will scan and give you details on the number of junk files. It consists of iTunes junk, old files that are eating up space, etc.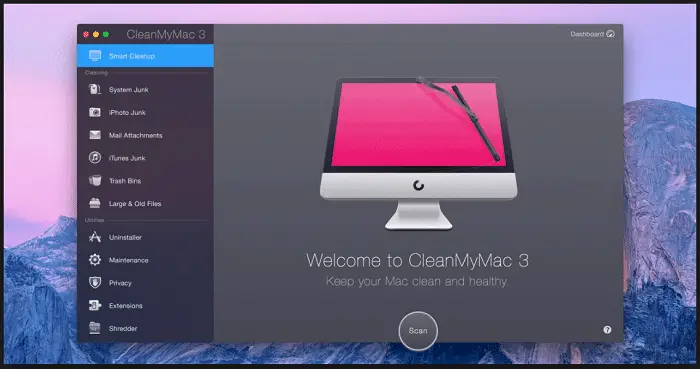 CleanMyMac 3 With just a single button, you could clean all the crap mentioned above from your Mac and make it a bit faster. This is not free either; sorry if I'm repeating that too much. It's just that being a Windows user for a long time has gotten me used to having a ton of fantastic software available for free.
That said, some cool Black Friday deals are going on over at the MacPaw site. It is quite cool, and even if you are not sure about purchasing the full software immediately, you can try out a trial version on their website as well.
See also: Top 5 Free Voice Chat Software for Windows
MacCleanse
MacCleanse by Koingo Software, Inc. is one of the most sexy-looking ones out there in the realm of Mac cleaner software. Clean looks apart; this is also extremely functional.
It can perform log clearing, clearing web cookies, deleting browser histories, detecting unused and old files, and about 50 more tasks, according to its app page at the Mac store.
They say this tool can erase data with "US Department of Defence level security." Not sure if it was meant as a joke or if the Koingo Software guys were serious about this, but the software itself works pretty well.
You can give this one a try. Though the description makes it out to be some next-gen hacker's tool, it is effortless to use. So go ahead and get this one if all you want is neat and functional software that looks cool. All of these features enable this tool to make it into the 5 Best Mac Cleaner Software.
See also: 7 Best Free Trusted Jar File Opener Software | Latest 2023
CCleaner
CCleaner is one of my favorite Mac clean-up tools to use on the Windows side. It happens to be present on the Macintosh side as well. It is available for you to download in three distinct versions, namely free, professional, and another called professional plus.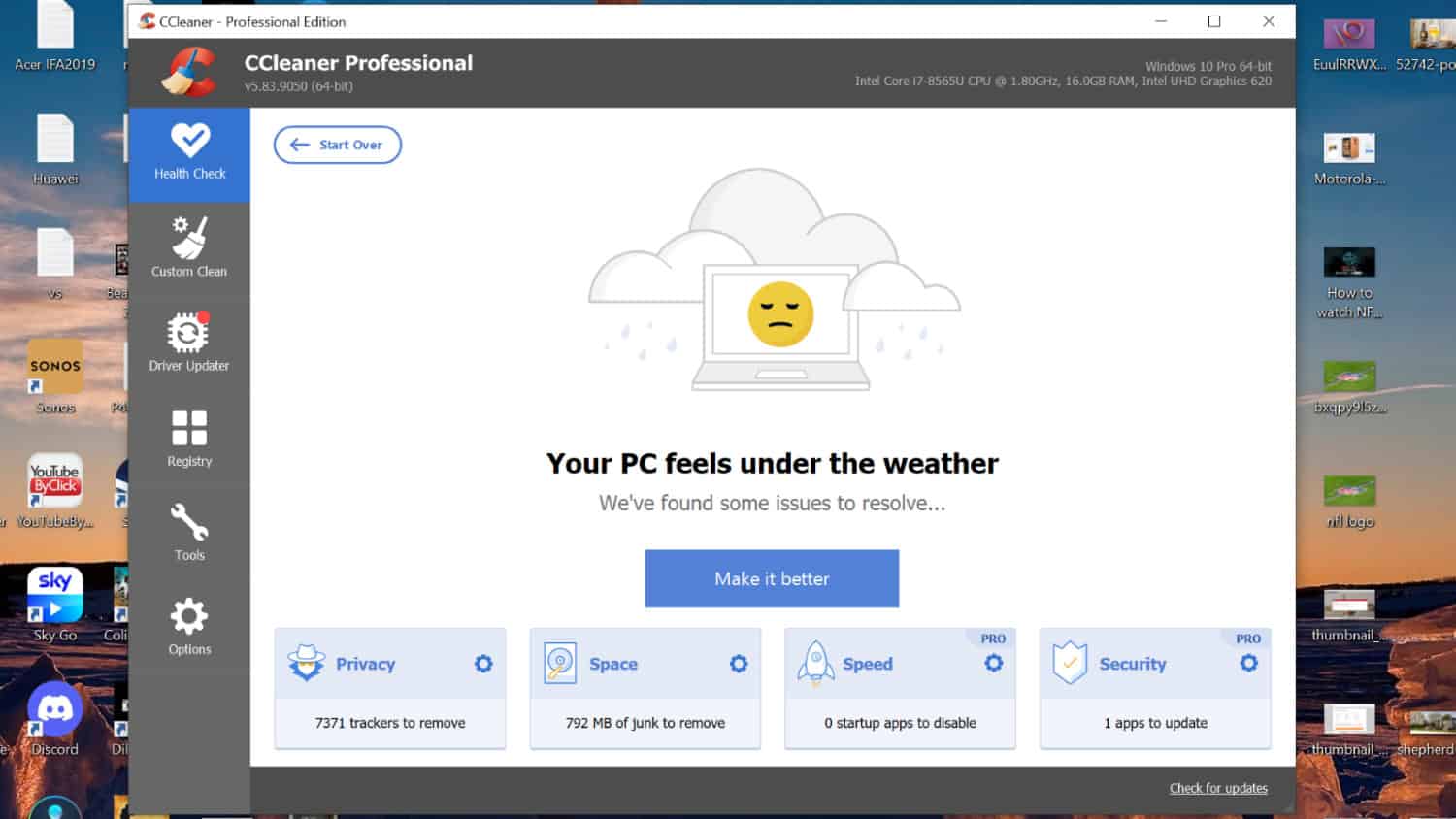 The free version is sufficient for most of the cleaning tasks. If you want additional features like recovering deleted files and monitoring hardware, you can upgrade to the pro versions. They are not too expensive to get and will work very well on your Mac.
You can navigate to their official website for downloads or if you want any more information before you purchase them.
DaisyDisk
DaisyDisk helps you to scan your disk drives and analyze space consumption efficiently, which makes it one of the best cleaners for Mac. This Best Mac Cleaner Software makes the task of finding junk and deleting it from your storage a lot easier. The manual method of picking out the ones that you discover to be junk yourself creates unnecessary hassle.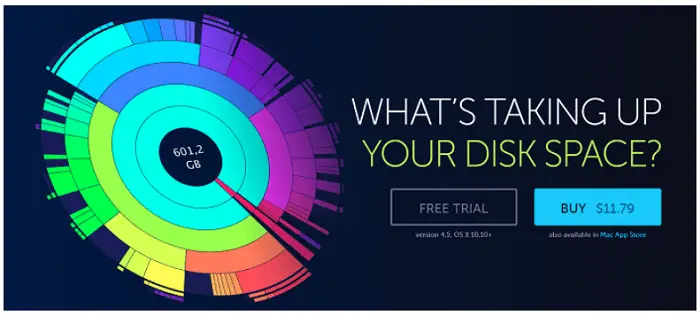 There is a free trial of Mac cleaning software available for you to try out. The full version costs something like $11.79, so it isn't costly to get. You can find out more about free Mac cleaning software at their official website.
TuneupMyMac
TuneupMyMac offers very efficient tools to boost up your Mac device very effectively. You can clean your device with just one click with this software. It helps you to remove unwanted cache files by scanning the hard disk.
The software is also effective in cleaning log files with simple steps. The applications that you use come with a lot of data that is nearly useless for you but still resides on your device. TuneupMyMac also helps to clean such residue files. It is also very useful in finding duplicate files from your device memory and removing them effectively.
MacBooster 7
MacBooster 7 offers the best standard features for disk cleaning, such as removing duplicates and removing unused files. The software also provides features for scanning malware and virus to look after the overall health of your PC. It contains some compelling options which can be hazardous if used by newbies.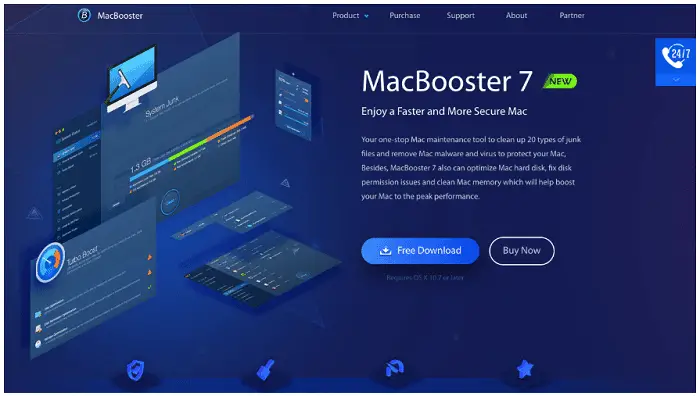 Professionals highly recommend backing up the PC data before actually using this software for any purpose. The software can be used for free only for a limited span, after which you will have to complete the payment to continue the usage. Therefore it is considered one of the Best Mac Cleaner Software.
Try these Best RAM Cleaner For PC
Smart Mac Care
Are you tired of manually removing unwanted files from your Mac? I am sure it is very time-consuming. To solve this issue, a Mac cleaner plays a very important role. Smart Mac care is an absolutely essential tool for all Mac users as it helps you to clear all the clutter in your device with ease which in turn improves your device performance and also provides storage management.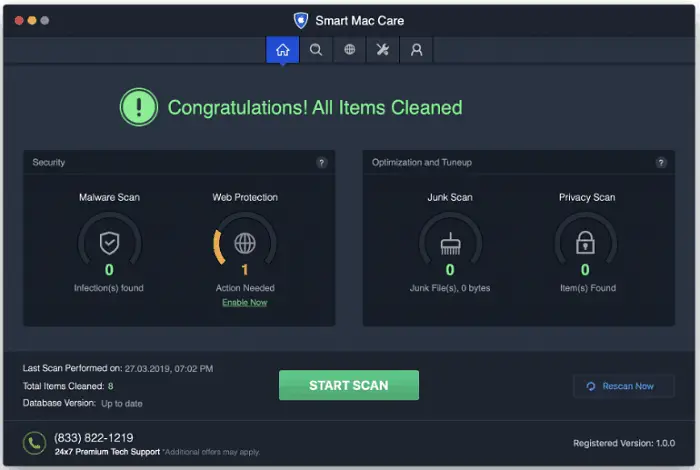 The software not only helps you to manage storage, but it also keeps your device safe from malware and other kinds of risks that can affect your PC performance. It helps you preserve your private data stored in the browsers. Therefore it's one of the Best Mac Cleaner Software.
FAQs
Is it safe to use a Mac cleaner?
In reality, it's crucial to clarify that Advanced Mac Cleaner does not fall into the category of viruses. There is no substantiated evidence to establish its capacity for inflicting irreversible damage on your Mac system. However, it's vital to note that the software operates by simulating problem detection while failing to provide genuine Mac protection or enhance system performance.
Does Mac cleaning software work?
Absolutely, Mac-focused cleaning software effectively delivers results. While you can manually declutter by acquiring the skill of uninstalling apps on a Mac or by employing specific tools like browser cleaning applications for cache clearance, opting for a dedicated Mac cleaning app brings forth even swifter and more efficient outcomes. This specialized solution streamlines the cleaning process.
Is it worth doing a clean install on Mac?
Effectively eliminate unwanted or unnecessary bloat: Opting for a clean installation represents a commonly embraced technique for setting up an operating system. Through this approach, you can actively remove undesired or redundant bloat. Furthermore, it serves as the prime method for purging your system of pre-installed apps that may be superfluous despite being ingrained within the system's architecture.
Does clean install delete all viruses?
The outcome relies on the reinstallation method you choose. Suppose you format the boot drive and install it from trusted media while ensuring that you do not retain prior software or settings. In that case, this action will effectively eliminate all malware from the boot media.
Conclusion
In conclusion, Here are some of the best MAC cleaner software that is going to help you to boost your device speed almost instantly; we have tried to get the best possible options for you in this content. Do have a look and choose the best one that suits your requirements.
Dedicated group of Computer Engineers making tech updates accessible to all. Our dream is to simplify and share tech news with everyone.