With the apps, software, and various technology we use daily, there is much work behind the screen. There are several best coding youtube channels to introduce the logic of coding. This software works because of the lanky codes processed by coding masters.
The best programming youtube channels are Derek Banas, freeCodeCamp, Programming with Mosh, Intellipaat, The Coding Train, and the Net Ninja. 
We will glance at such coding channels which deliver the best coding tutorials, and you can effortlessly learn coding from these tutorials. We will glimpse their best content and how it will help you gain knowledge. 
See Also: Best Entrepreneur Youtube Channels In 2023 – Updated
List Of The 6 Best Coding YouTube Channels
Coding is about formulating your logic based on your subject; Java, C++, and python. Running a code is not easy, but starting a mentoring journey with the best coding youtube channels will make your path easier. We will go through each channel and discover the best front-screen content. Let's explore these channels and their specialties:
Derek Banas
 If you want to learn coding from the initial to the final stage, then Derek Banas will hold your hand and dive deeply into coding from the first to the last. He is an amazing mentor who relates strenuous coding topics with daily life. He has his way of teaching programming, and his voice will keep you intrigued until the video's end.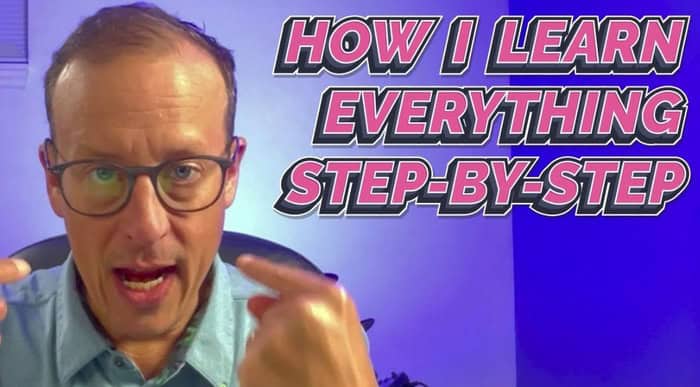 A Logical Approach: The strong points which make his channel distinctive are; 
Firstly his channel is a hub of several programming languages like C++, Java, Python Django, Python GUI, a logical code building for python game building. 

His channel comprises several data structure tutorials, Android Development Tutorials, Machine learning, Javascript, and much more content relative to Data structure and programming. 

The most interesting playlist that I discovered was Fusion of Python with finance. 

This channel has the best coding tutorials for beginners, and by watching his videos, you can easily be able to build logic for a code. The journey will be difficult at the initial stage, but after following his tutorials, coding will become easier for you. 
Visit: Derek Banas
See Also: Top 17 Free Programming Apps For Android (2023 Edition)
freeCodeCamp
 On this channel, you will learn various things from different instructors, and through their different approaches to teaching, you will explore more things. These instructors carry a sparkle in their eyes and a smile on their faces so that you can learn strenuous topics with fun. The funniest video I discovered was the Think Like Computer, in which the man acts like the professor, comes with the same gestures, and leaves behind the mark of fun and the learning impact.
What Unique Will You Get From freeCodeCamp?  
Talking about coding, here you can glimpse the best videos of Java, C, C++, and python.

freeCodeCamp

has a unique approach to teaching things by relating to the learning with fun concepts with each skill. 

Here, you can learn data structure and Web development courses. If you want to know more about the

best youtube channels for web development,

then glance at this article. 

Visit their channel and unbox various coding hacks and achieve success in this field. 
Programming With Mosh
Mosh Hamdani, a software engineer, tries all possible tricks to teach you programming in the best way. He attempts to add more fun quizzes and short games that can be built by programming; these things add more value to his content and makes his tutorials more engaging.

A Different Approach To Learning With Mosh
The full mobile development

 course includes basic GIT, Docker, Typescript, and React Native tutorials. Mosh has covered all these things as they are important aspects of mobile development. 

On this youtube channel, you can learn a full course on Node js, Javascript, Data structure, and Back end development. 

On this channel, you can also learn some amazing strategies to earn from coding.

Visit his channel to grasp a better command of programming. 
Visit: Programming With Mosh
See Also: 8 Best Keyboard For Programming You Can Buy Right Now | 2023
Intellipaat
This global elearning platform offers various certification courses relative to Artificial intelligence, Big Data, Data Science, and many more la
technology-related courses. This platform facilitates the best place where they can help various professionals to build their careers in the right direction. 

Except For Certification Courses, What Will You Get For Free On Youtube?
On the 

Intellipat

 youtube channel, you can glance at the giant IITians' reviews relative to the various courses which helped them grow in their career. 

You can learn Cloud computing and Data Science, Business intelligence, Data Science, and various programming courses on this channel. 
On this Youtube channel, you will get detailed insight related to the latest technology, and you can effortlessly learn the best lessons. Also, Hunting channels on Youtube have been around for a long time. But these days, people are looking for new hunting channels to watch. Check out the best channels.
Visit: Intellipaat
See Also: 8 Ways To Search Background Audio Of A YouTube Video
The Coding Train
As the name suggests, it gives you a full ride of one of the best coding YouTube channels. Here you can gain deeper knowledge regarding the history of programming and programming languages.

What To Gain From This Channel?
From this channel, you can get wind of the fact regarding the interesting history of coding, the nature of code, and the action-packed learning of machines.

The Coding Train

 covers various unique topics comprised of deeper histories and terminologies relative to programming. 

The Coding Train 

helps you to deal with data most efficiently. 

Explore his channel to learn a deeper aspect of coding, beginners tutorials, and many more interesting videos. 
Visit: The Coding Train
See Also: Free Morse Code Translator Tools For You To Install | 2023
The Net Ninja
The Net Ninja channel is the ultimate solution for making your learning experience great, as it will give you access to 1000 free programming tutorials. This channel is the library of the most useful and unique programming tutorials. The best YouTube coding channels include this one.
Specialties 
Here you will get a huge content related to CSS, Bulma CSS, Object-oriented programming, and screencasting. 

From beginner to advanced level tutorials of javascript, various engrossing coding challenges, memory games, and much more content through which you can enhance your knowledge. 

Catch sight of the channel, and you will be intrigued by the amazing and simplest tutorials. 
After learning from these channels, if you want to know about the best programming android apps, refer to this article.
Visit: The Net Ninja
See Also: Calming Websites For You To Relax In 2023 | Check Them Out Now!
FAQs
How to learn coding for beginners?
You can learn coding by watching tutorials and practicing and running code repeatedly. Try to build logic behind each code rather than simply copying code. You will get a good command of coding as much as you practice.
Which channel should I prefer to learn python efficiently?
The channels we discussed in the context of best coding youtube channels also deliver the best content for python. Some best youtube channels for python are: Real python, Data school, Telusko, Clever Programmer.
Which programming language is considered as difficult?
C++ is considered the most difficult programming language as it contains more syntax.
Python or JavaScript, which is easy?
Firstly you should proceed with your learning journey with python rather than javascript. In javascript, there are many completed syntax and strenuous terminologies; python is a comparatively most user-friendly programming language.
Conclusion
We had seen the best coding youtube channels. These channels will help you better understand the logic behind each syntax. Explore more tutorials and enhance your soft and hard skills, as knowledge is gained by exploring new and unique things. Wisdom is not bound in books; this is a hidden gem box that is present everywhere. Find a key to open it. Try to practice each code and the tutorials to gain confidence in programming.
See Also: 8 Best Crochet YouTube Channels To Follow In 2023
Hey everyone! We are a group of Computer Engineers who have dedicated their lives to tech. It's our dream to make sure that all the updates in the tech world reach everyone is simple words. Hope you have a good time on the blog! 🙂