Xposed Framework allows you to do all sorts of customization to your rooted android device. It allows you to install special apps called modules directly into the operating system without messing up the codes & custom ROMs. These Xposed modules for Android can be easily removed by simply disabling them and rebooting. Do read this article if you are looking for best Networking Books.
You can start by downloading the Xposed Framework (App) on your smartphone. Just make sure that the module you are downloading is compatible with your Android Version (Pie, Oreo, Nougat, Marshmallow).
Top 7 Xposed Modules for Android to Boost Your Android Device!
We have compiled a list of 7 Must-Have Xposed Modules you can start with or just try some new ones.
Amplify Battery Extender
Battery life is a huge issue for many Android users. Amplify is a mod that instantly enhances the performance of your battery. It makes adjustments in the android operating system by default. But you can make more changes by adjusting the settings. You can also see what's causing the battery drainage in this one of the decent Xposed Modules for Android.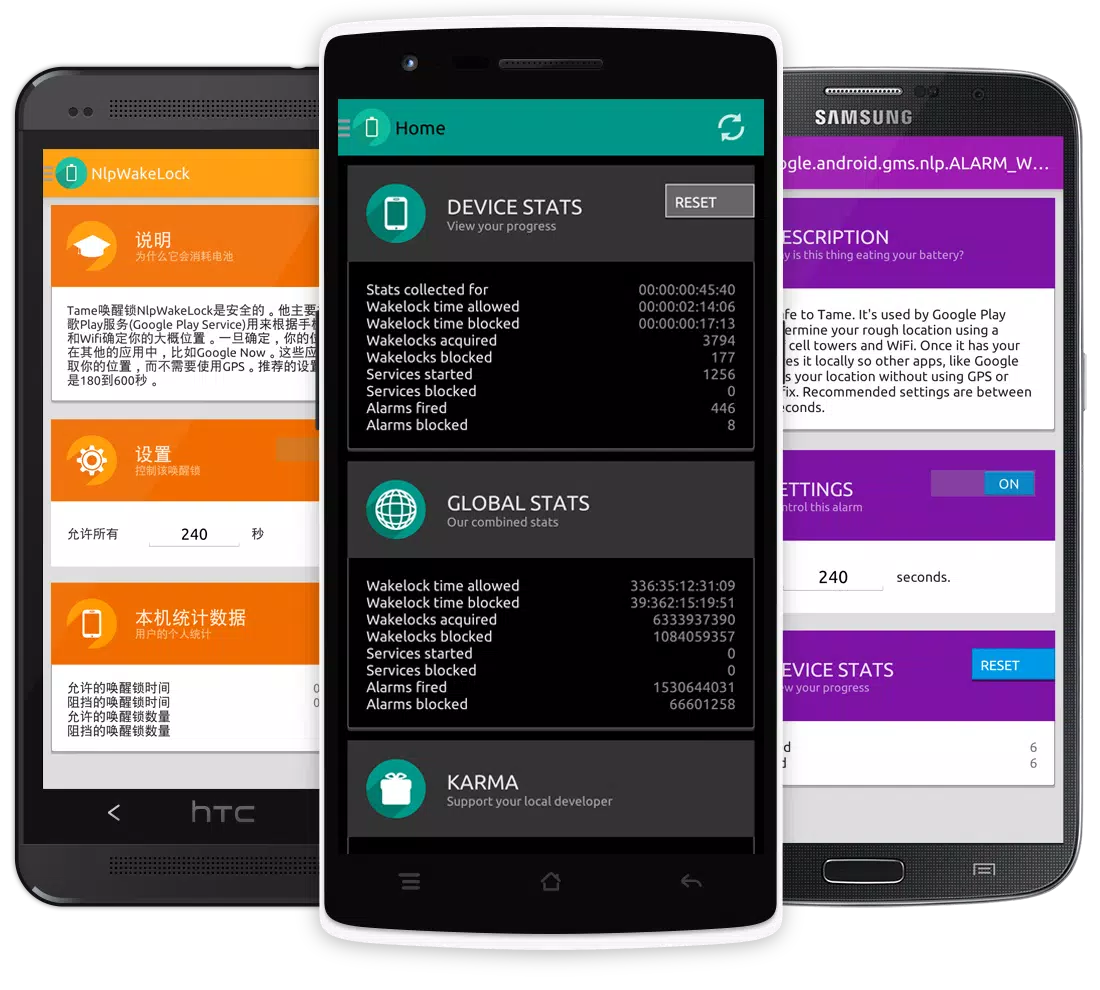 Amplify basically takes care of wakelocks. It's a mechanism that prevents your device from entering deep sleep. Amplify prevents wakelocks and increases the lifespan of your phone's battery.
You can use it along with the Greenify and other Xposed Modules for Android to increase the battery life. Greenify is available on Google Play store and works on non-rooted devices too.
Visit: Amplify Battery Extender
See Also: How To Set Up And Use Chromecast For Mac [Complete Guide]
GravityBox
Sometimes it just gets boring looking at the same phone screen and you want something different. That's why Gravity Box is one of the best Xposed Modules for Android. It provides many different tools you can use to tweak Lock screen, Status Bar, Navigation Bar, Display and power options. It also allows you to add extra functionality to the keys like double pressing volume keys to skip tracks.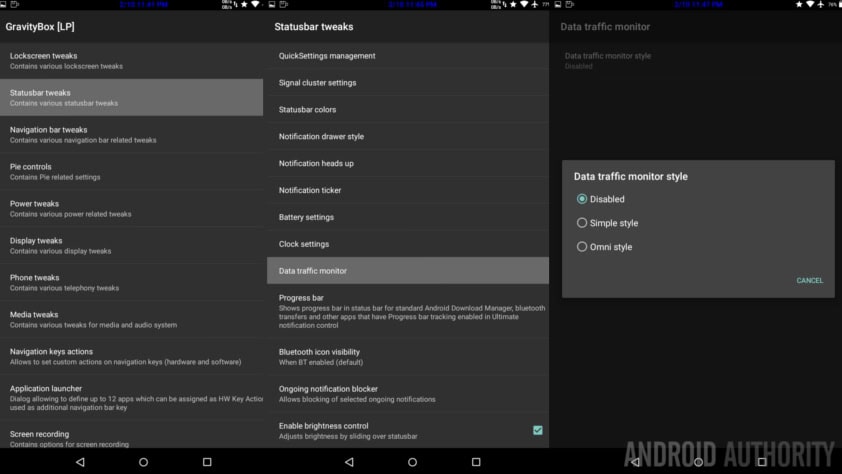 We don't call it just a customization tool because it does more of modding and enhancing the Android user interface.
See Also: 5 Best Online Android Emulators for PC | Emulate Android Online
It is mainly present for the AOSP based ROM's which are custom ROM's that aim to provide useful customizations with stability.
Visit: GravityBox
XPrivacy
Protecting your data has become a major necessity since we keep all our important documents or sensitive information saved in our phones. XPrivacy has been one of the top-rated Xposed modules for Android for the same. It allows you to control apps from accessing specific functions and data on your device.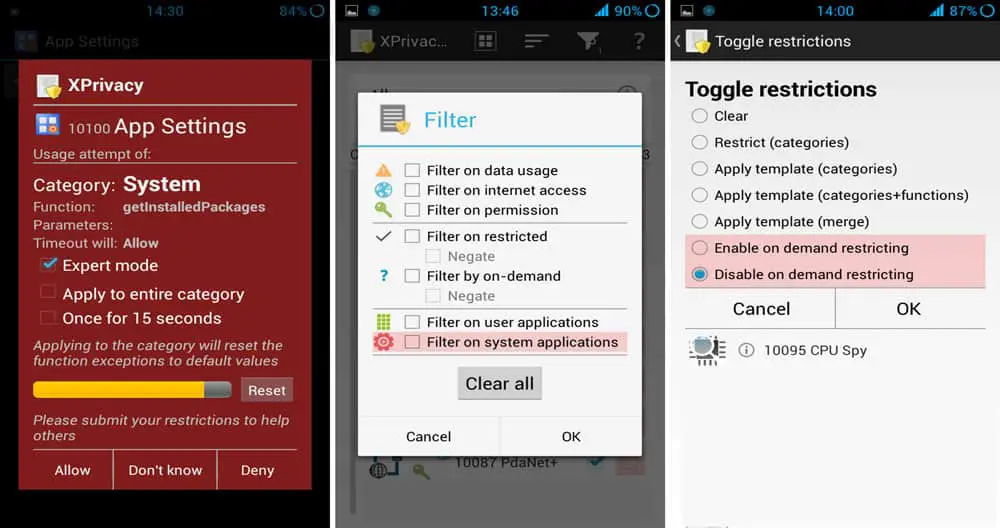 In Android devices, apps automatically get internet permission. But this one of the best Xposed Modules for Android gives you the authority to allow or not allow apps to go online.
See Also: Top 6 Closet Organizing Apps for Android [Latest 2023]
Saving you from potential security threats. We can call Xprivacy a permission manager but it's much more advanced than that; it also blocks access to emails, media, etc.
Visit: XPrivacy
Crappalinks
A lot of times when you click on a link, it opens in the browser instead of opening in the already installed app on your phone. This can be fixed by using the Crappalinks Xposed Modules for Android and it also has the option of resolving shortened links.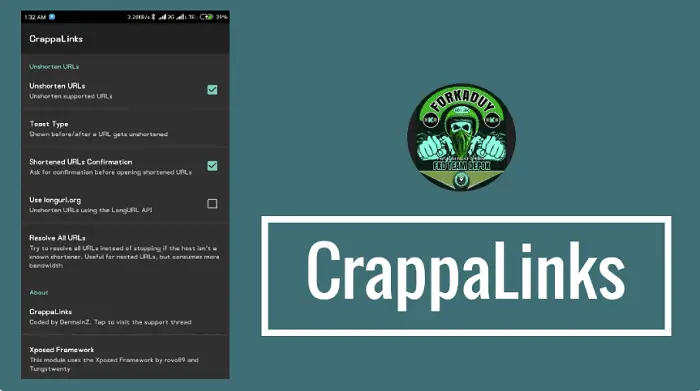 The advantage of this mod is that it does not require much configuration.
Visit: Crappalinks
NeverSleep
There are times when you are reading a book on our phone or doing some task which requires your phone screen to stay awake and for that, you have to change the screen lock time for the whole device. Wherein, you can simply adjust the screen time for each app using NeverSleep. This explains why it is one of the best Xposed Modules for Android available on the internet.
Visit: NeverSleep
BootManager
A lot of apps launch in the background when you boot your phone. Boot manager gives you the functionality of choosing the apps you don't want to automatically launch. This explains why it is one of the best Xposed Modules for Android.
This shortens the startup time of your phone and also helps in increasing battery life. Simple but useful tool.
Visit: BootManager
XuiMod
XuiMod is another one of the best Xpose Modules for Android to customize devices. It enables users to add Custom ROMs over Stock ROMs. It has a collection of features from multiple Custom ROMs.
You can customize the status bar, navigation bar, battery meter. This one of the best Xposed Modules for Android also allows you to make changes in the animation.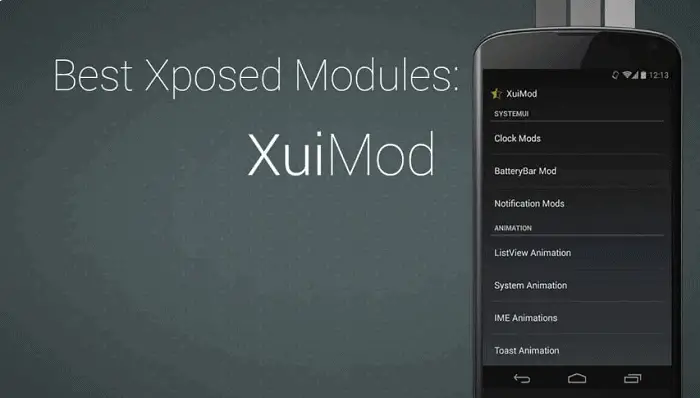 If your device is already running on a Custom ROM, you can still access more features with this mod. 
Visit: XuiMod
FAQs
Does Xposed constitute a framework?
Xposed Framework serves as a valuable customization tool for individuals aiming to enhance their Android experience. By employing Xposed Modules, users can modify the default behavior of system processes and applications. This ultimately provides an improved user experience.
Can I use Xposed without root?
Yes, you can achieve this through an application developed by an XDA member known as Virtual Xposed. Moreover, this app creates a virtual environment similar to root access on your phone, allowing you to install and utilize numerous Xposed modules without the necessity of rooting your device.
What is Xposed Framework Android 11?
Xposed is a robust Android tool empowering users to modify root settings. Root access on your Android phone is an essential prerequisite. It's worth noting that Xposed Framework lacks official compatibility with the latest Android 11; however, you can obtain it using specific workarounds.
What is the use of Xposed?
Xposed Framework provides a means to install custom apps called modules on your Android device. These modules can be personalized to suit your preferences, allowing you to make a wide range of modifications to your phone. To accomplish this, you install the Xposed Installer app, enabling you to download additional apps.
Dedicated group of Computer Engineers making tech updates accessible to all. Our dream is to simplify and share tech news with everyone.